Hugh McLaren was driving home from work one day in January when he saw a mailbox propped on an old wooden stool in a neighbor's front yard.
A lifelong South Carolinian well-versed in the genre of redneck jokes, he snapped a picture and sent it to South Carolina Memes, a Facebook page that has scored a series of viral hits by riffing on quintessential Palmetto State experiences.
The image became internet gold.
"MONCK'S CORNER MAILBOX STAND," read the all-caps caption on a photograph of his jury-rigged mailbox. People shared it 141 times.
The owner of the now-famous mailbox chimed in with a comment — "That's my house lol" — and pointed out that he lived in Hanahan, not Moncks Corner.
He said someone had run over the box during the recent snowstorm and he hadn't had a chance to fix it yet. Other commenters praised his ingenuity.
South Carolina Memes has amassed 176,000 fans since starting in early 2017, trafficking in the sorts of photos, videos and snappy quotes that make up the folklore and background noise of modern social media.
The man who runs the page is Ryan Fleming, a native of Belton who works as a factory lineman in an Anderson County warehouse.
Fleming estimates he spends at least half an hour every day — "depending how busy my non-web day is" — curating memes, creating new ones and updating the page on his iPhone. He shares images that fans have submitted and he said a friend from Texas with Photoshop skills helps him create new ones from time to time. Some of his greatest hits are not original creations, just funny tidbits he passed along.
It all started when Fleming noticed some state-specific meme pages from other states were taking off in popularity. South Carolina did not yet have its own meme page, at least not one that updated with any regularity.
"I figured, 'What the heck, I'll give it a shot,' and it just went crazy," Fleming said.
Within a month, he had 10,000 people following his page. It surged in popularity during the solar eclipse in August and with Hurricane Irma in September, and he scored a few hits with jokes based on the Clemson-Carolina rivalry in the midst of football season. The page crested 100,000 fans by December and has grown steadily ever since.
Fleming isn't making any money at this, just enjoying the buzz of minor internet celebrity. He said he might start selling T-shirts at some point, following the example of Massachusetts Memes.
He doesn't have a cut-and-dried formula for viral success, and anything he posts these days is liable to get a few hundred reactions regardless of how good a joke it is.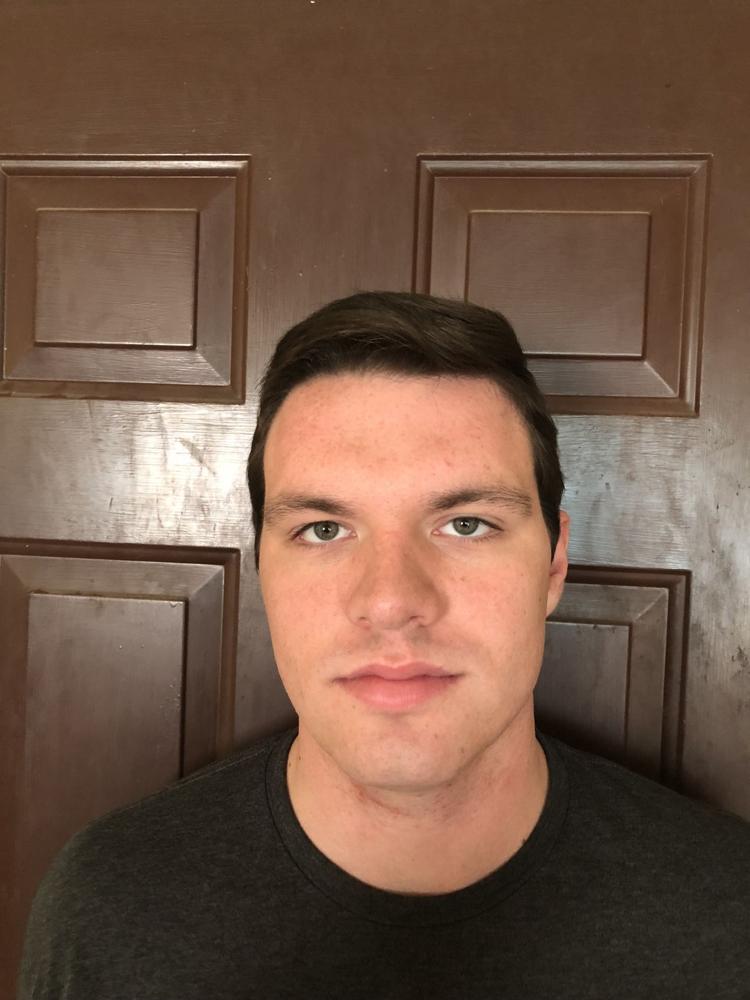 "Something smart aleck, something creative — I can tell usually if it's going to be a big hit or not," Fleming said.
He said he considers a post successful if it's getting at least one reaction per minute — be it a "like," a sad face, or a laughy-face.
"Anything about the heat, everyone loves," he said. "A few weeks ago it was the rain."
Some of the memes on Fleming's page are just slight tweaks on jokes and meme formats from other states. A joke about the heat is essentially the same joke that folks are telling in Georgia, Texas and Alabama.
Other memes are decidedly niche. A prolonged riff on the TV commercials of Upstate car dealer Jay Gilstrap, for example, was a big hit with folks from the greater Easley area who knew all the slogans by heart. It elicited some head-scratching in other parts of the state.
The online etiquette for meme-sharing is still being established. Fleming said he tries to get permission and give credit where it's due if he's reposting someone else's original content.
Occasionally, though, he said he'll get a submission from a fan who wants to remain anonymous. He recalls one meme in particular, submitted by a resident of a small town poking fun at his surroundings, where the person said he'd rather not have his name attached.
"I don't mind giving credit," Fleming said, "if you want."