One brisk January night in 2015, back when media outlets still lavished praise for his handling of the special House investigation into Benghazi, Trey Gowdy opened a letter.
It was from Rep. Elijah Cummings of Maryland, the top Democrat on the panel.
Gowdy, a Spartanburg Republican who chaired the probe, began to read. Over eight pages, he scoured what felt was a caustic diatribe of perceived grievances.
He was shocked. For months, the panel had seemed to function with hope that civil, bipartisan fact-finding might be possible again.
It was almost midnight, too late to call anyone, so he laid on a couch in his congressional office, where he also slept. The room was dark, painted blue, and a crack in the doorframe let light in from the hallway. A noise machine whirred beside him, along with a fan that he kept on all night because cleaning crews came through the building then.
He lay awake for an hour. Two hours. Three.
"It was this crushing realization."
He'd come to Washington and hadn't changed a thing. He wished he'd never come in the first place.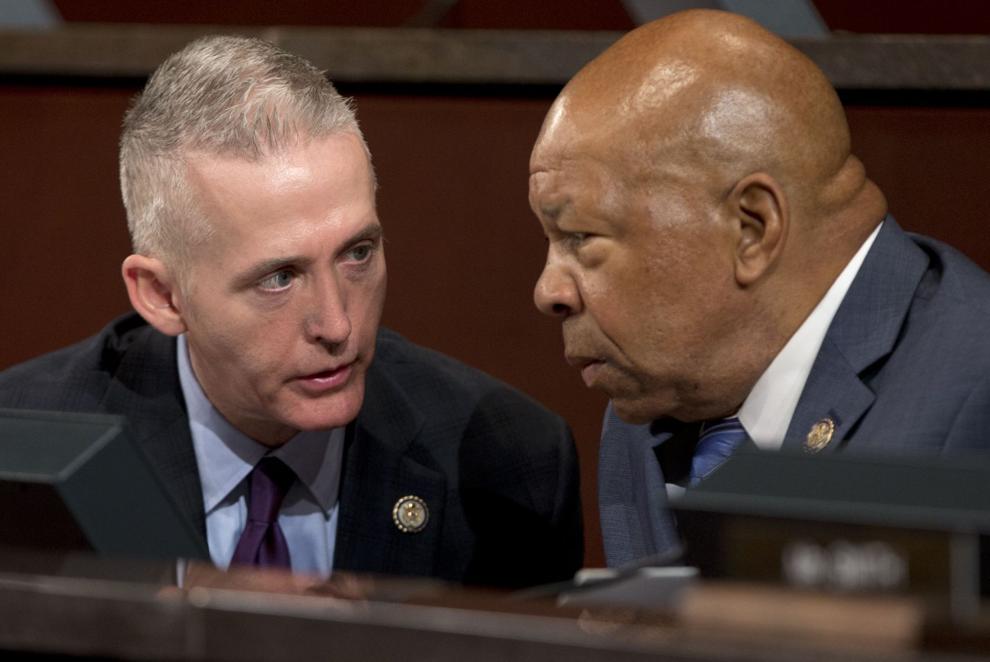 Jump before you're pushed
The man who soon would square off with Hillary Clinton grew up in Spartanburg. He still lives there.
He met his wife through a church youth group and raised two children in his hometown. More than a congressman grilling a would-be president, people in the Upstate city know him as a pediatrician's son. He grew up to prosecute the worst of criminals in their midst.
And to Spartanburg he has returned now, for a new chapter of life, leaving Washington behind with glee.
He left Congress last month with $1 million left in his election campaign account, never suffering a particularly close election and seemingly unlikely to suffer one soon. The chairmanship of the House Judiciary Committee, his likely next step, was opening.
Yet, he walked away, right back to Spartanburg and into a job with the firm that hired him for his first law job, Nelson Mullins Riley & Scarborough, a Greenville-based legal powerhouse. 
Why do so few people leave Washington this way, on their own terms?
Gowdy, 54, pauses.
"Huh."
After a few seconds, he concedes, "It is rare to jump before you're pushed."
For explanation, he thumbs through a mental file of dysfunction that overshadowed a remarkable rise to fame featuring high-profile public interrogations, pleas to run for House leadership and multiple Twitter accounts parsing the merits of his silver hairstyles.
"It was gradual," he explains, "punctuated by these moments of clarity. If you both do not enjoy something and also are not good at it, it's common sense that you don't stay."
It's hard to understand Gowdy, or why he left politics, without understanding his relationship with a courtroom. He's the kind of lawyer who's privately somewhat introverted, at times thin-skinned, but becomes wholly comfortable front and center of the public drama that is a trial.
Yet, there's a key difference between a trial and a congressional investigation. Unlike a courtroom, he found, the latter isn't about persuasion based on facts, not much anymore. They've become more like Super Bowl games, their facts wrapped in pigskin, pitched and crushed between two opposing teams trying to score points. 
Although Gowdy became known for his edgy House interrogations, often dispersed in viral YouTube clips, he expresses disdain for them.
"I don't know which came first — my fellow citizens' insatiable desire for that, or my colleagues' desires for YouTube moments. ... I do know everyone except me seems to want these public freak show hearings," he said.
Leaping into politics
His foray into politics began in 2000 when, as a young federal prosecutor, he approached his wife, Terri, with an idea. He wanted to run for solicitor of the 7th Circuit, which spans Spartanburg and Cherokee counties.
Their children were little — 3 and 7 — and he'd never run for office before.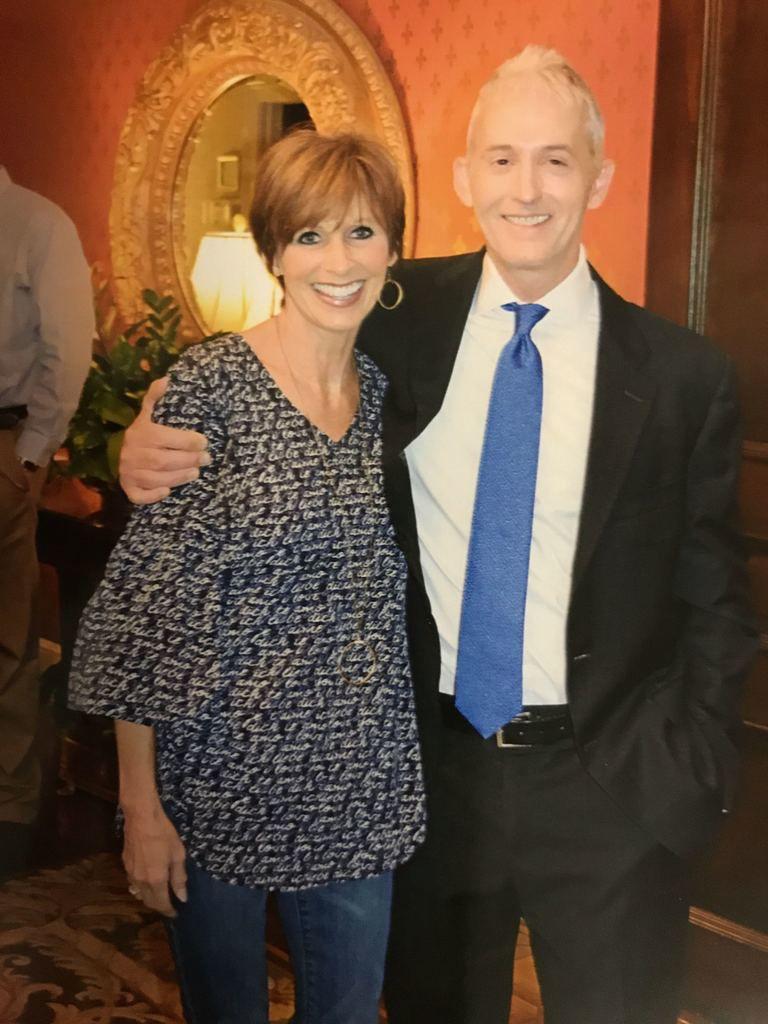 "It blew my mind," Terri said.
When he was elected, also surprising the 16-year incumbent, Terri didn't imagine her husband would receive death threats or that they'd all suffer a very real sense of evil invading their lives.
It started one day when she was pushing their son on a swing in the backyard, and two police officers walked around their house. They'd come to keep a protective eye on the family after Gowdy received threats. At times, police stayed in their home. Federal marshals camped out for a couple of weeks.
Then there was a man who kept showing up at the local courthouse insisting he needed to talk to Gowdy. When he was denied, he said he knew where Gowdy's children went to school. He'd go there instead.
Terri taught at that school, and their children sat in class. With the school on lockdown, police found the man near the building.
Cases also began to scar him, like that of Andres Torres, who in 2007 murdered his former neighbors by bashing them with a hammer. Gowdy examined crime scene photos showing the remains of people who no longer looked like people.
Then came summer of 2009.
It started with a serial killer on the lam in Cherokee County. Patrick Tracy Burris terrorized Cherokee County for six days while he murdered five people, including a 15-year-old girl. Her name, like Gowdy's own daughter, was Abigail.
And then:
Gowdy was driving home from a press conference to announce Burgess had died in a shootout with a police officer when he took a call about another killing. A man had grabbed an 8-year-old in a headlock, shot her in the head, then shot her again — while children watched.
And then:
A man beat to death a 10-year-old girl with cerebral palsy, breaking her arm, shaking her, hanging her upside down by her ankles and letting her head hit the floor.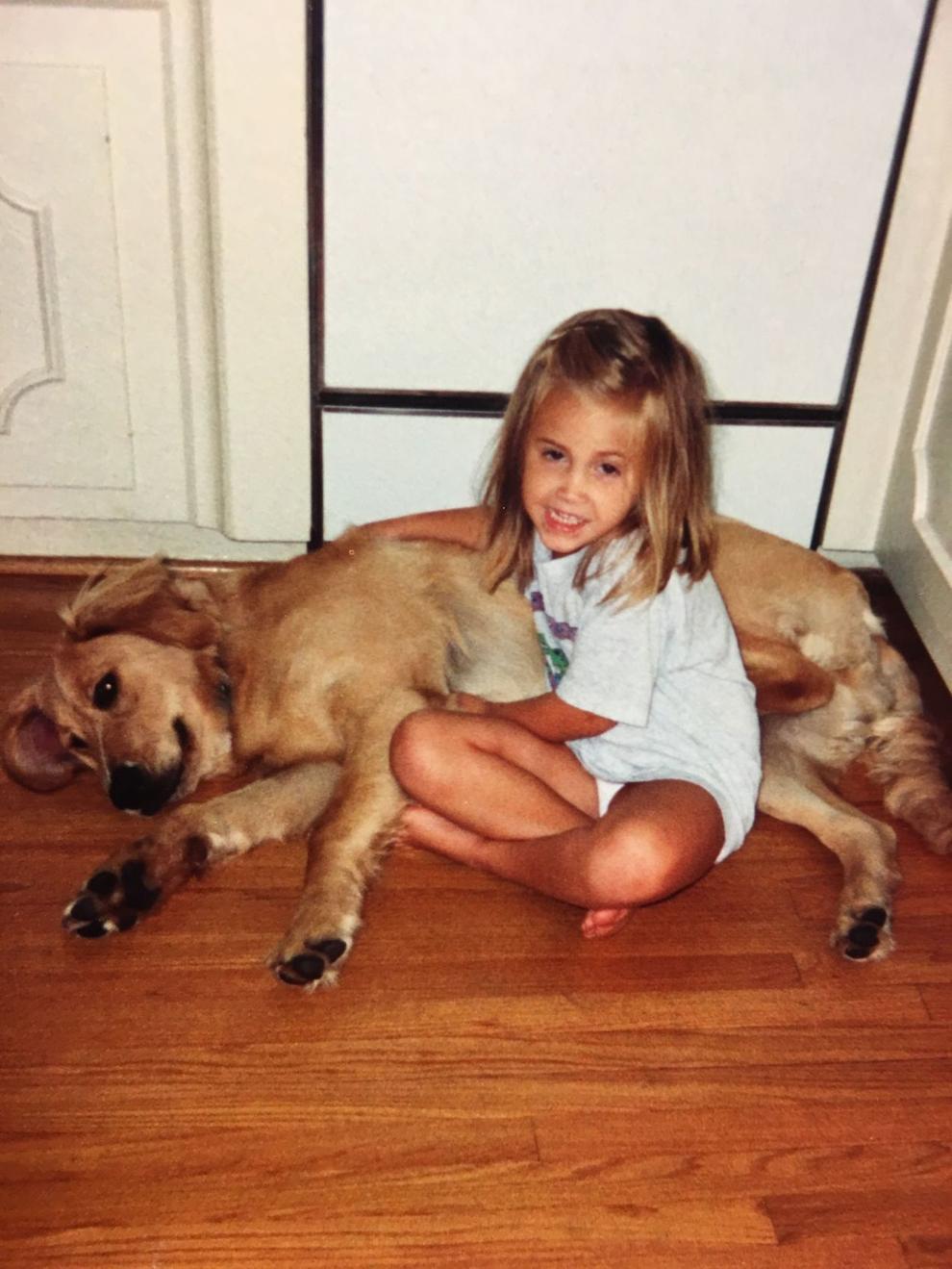 The Gowdys' young daughter, Abigail, heard talk of serial killers and child killers. She began slipping into their bedroom at night, clutching her favorite stuffed animals, to sleep on the carpet beside her father. Judge, their yellow Labrador Retriever, would curl up beside her.
Gowdy never imagined he would try so many death penalty cases, seven over a decade. Or win them all. He never imagined walking so closely with evil either.
Terri watched the slow fading of his light.
"At a certain point, his body, spirit, soul and mind had soaked in about all he could take," Terri recalled. "It began to color the hue of everything. When he closed his eyes at night, he'd see in his mind so much brutality and horror. It just seemed he wasn't himself anymore."
One day, she approached him about it.
Becoming Congressman
They were at home when Terri brought it up, this need for a change.
But what else could he do? 
He settled on running for Congress. He could impact the justice system. He had campaign experience. And no more murder trials.
"It seemed a more natural fit," Terri recalled.
He trampled six-term incumbent U.S. Rep. Bob Inglis as the 2010 Tea Party wave washed him into Washington with fellow South Carolina freshmen Mick Mulvaney, Jeff Duncan and Tim Scott, who would become a close friend.
His prosecutor background landed him on the House oversight committee where he quickly became known as its griller-in-chief. But one day in 2014, he became a household name as news propelled him toward that depressing night in his office.
Then-House Speaker John Boehner chose Gowdy to head a new select committee to investigate the 2012 attack on the American compound in Benghazi, Libya that left four people dead, including the U.S. ambassador. Although a half-dozen other inquiries already had examined the attack, this new panel would do so again.
Gowdy pledged to focus on facts and justice.
Rolling Stone magazine trumpeted Gowdy's selection: "Friends and fellow lawyers of every political stripe say he was one of the most gifted prosecutors they'd ever worked with (or against). He was Atticus Finch in pink seersucker, with three dogs named Judge, Jury, and Bailiff. Defendants shook his hand for a job well done after he'd put them away and sent him Christmas cards from prison."
After the panel held its first public hearing, in fall 2014, the Washington Post's Dana Milbank added his praise.
"Gowdy did something completely unexpected: He played it straight," Milbank wrote.
Gowdy recalled reading it.
"I thought, maybe there is a chance. Maybe there is a way we can do this."
Four months later, he received Cummings' letter.
In it, Democrats accused Gowdy and other Republicans of excluding them from witness interviews. They also sought to limit the committee's scope and affix a timeline to its work, among other issues.
"When we talked about it, there was no yelling, no ranting and raving. It's almost as if to say, 'Trey, I don't have a choice. This is the way it's going to be.'"
Shortly after, a New York Times reporter broke news that the Benghazi panel had discovered Clinton was using her private email for her work as secretary of state. A partisan slugfest ensued.
Don the hatchets
With a presidential election looming, the resulting partisan slugfest was good. For the partisans.
In conservative circles, Gowdy's cred soared. Boehner urged him to run for majority leader, then speaker. A "Draft Gowdy" campaign ensued. 
But like others, the Post's Milbank took a new view of Gowdy, dubbing him "one of the most partisan, vitriolic and conspiracy-minded legislators."
It all wore on Gowdy, who lacked the thicker skin of his political BFF Tim Scott.
Back before Scott ran for U.S. Senate in 2014, he and Gowdy were meeting for perhaps their millionth dinner together at the Capitol Hill Club, a private Republican restaurant where they often lingered for hours. They'd take pictures with people who approached and yuck it up with the waiters.
Scott would joke that he was Gowdy's chief of staff, the Robin to his Batman. Gowdy would tell the same story with the roles flipped.
But one day, Gowdy arrived full-on exasperated. Scott recalled him saying something like, "If winning is the only thing that matters, it's not a game that I can play."
Gowdy was done. He wanted out.
He agreed to stay for another term, Scott said, mostly to help him win his statewide Senate race. Scott did so handily to become the first African American elected to the Senate from the South since Reconstruction.
"For that," he said, "I will always be grateful."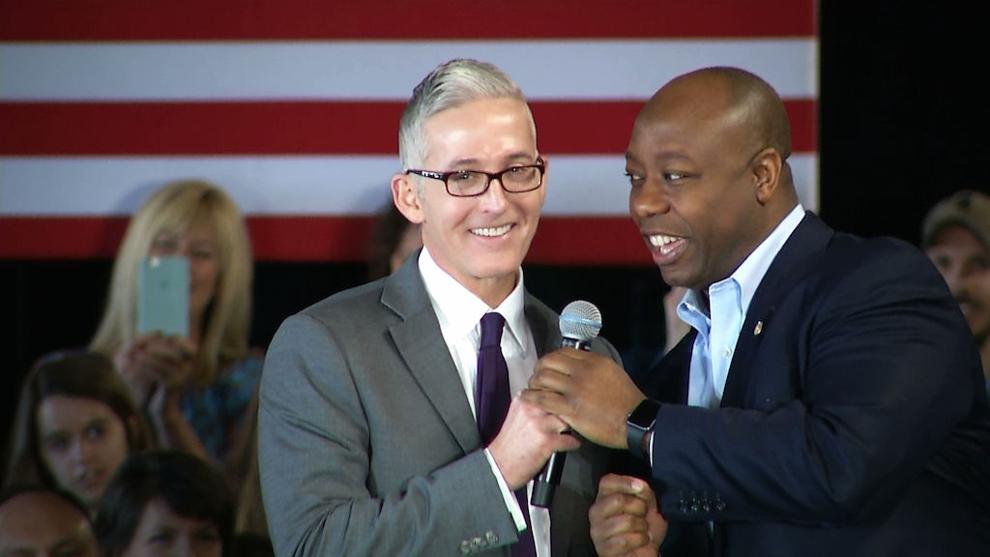 TreyGowdy'sHair
Fame can be shallow, politics weirdly mean. Put them together? You get Trey Gowdy's hair.
A Rolling Stone piece once described it as "frosty," and newly inspired "seemingly by the month." In a piece called "The Most Slytherin Hair in All of Congress," GQ gave his hairstyles names like the Keith Urban and the Draco Malfo.
The Twitterverse loved it. (Or was that hate?)
Accounts like Trey Gowdy's Latest Hairstyle sprung up, not to be confused with TreyGowdy'sHair.
So, given that today's most influential conservatives are largely TV, radio and social media personalities, why not put that hair to work?
"There are Fox news personalities who have more of a following than the minority leader in the House," Gowdy noted.
So he's joining them — as a FOX News Channel contributor. The network even offered to put a studio in his house for 24-hour convenience. So far, he's declined. 
"People can't miss you if you're not gone."
However, his continued presence in the political milieu keeps drawing trolls to social media like ants to sweet tea. And not only to his accounts.
For instance, Gowdy once joked during an interview that he lived with a "21-year-old socialist," referring to his daughter, Abigail. She sends him stories from CNN. He sends her ones from Fox. They have fun with it.
But one recent night, Abigail awoke to a Facebook message from a woman, a stranger with a friendly smile.
It began, "You can't be related to your family, young skull of mush you are, shame, sadly."
Abigail read on, about how ashamed her father must be of her. And more.
It wasn't the first time, or the last.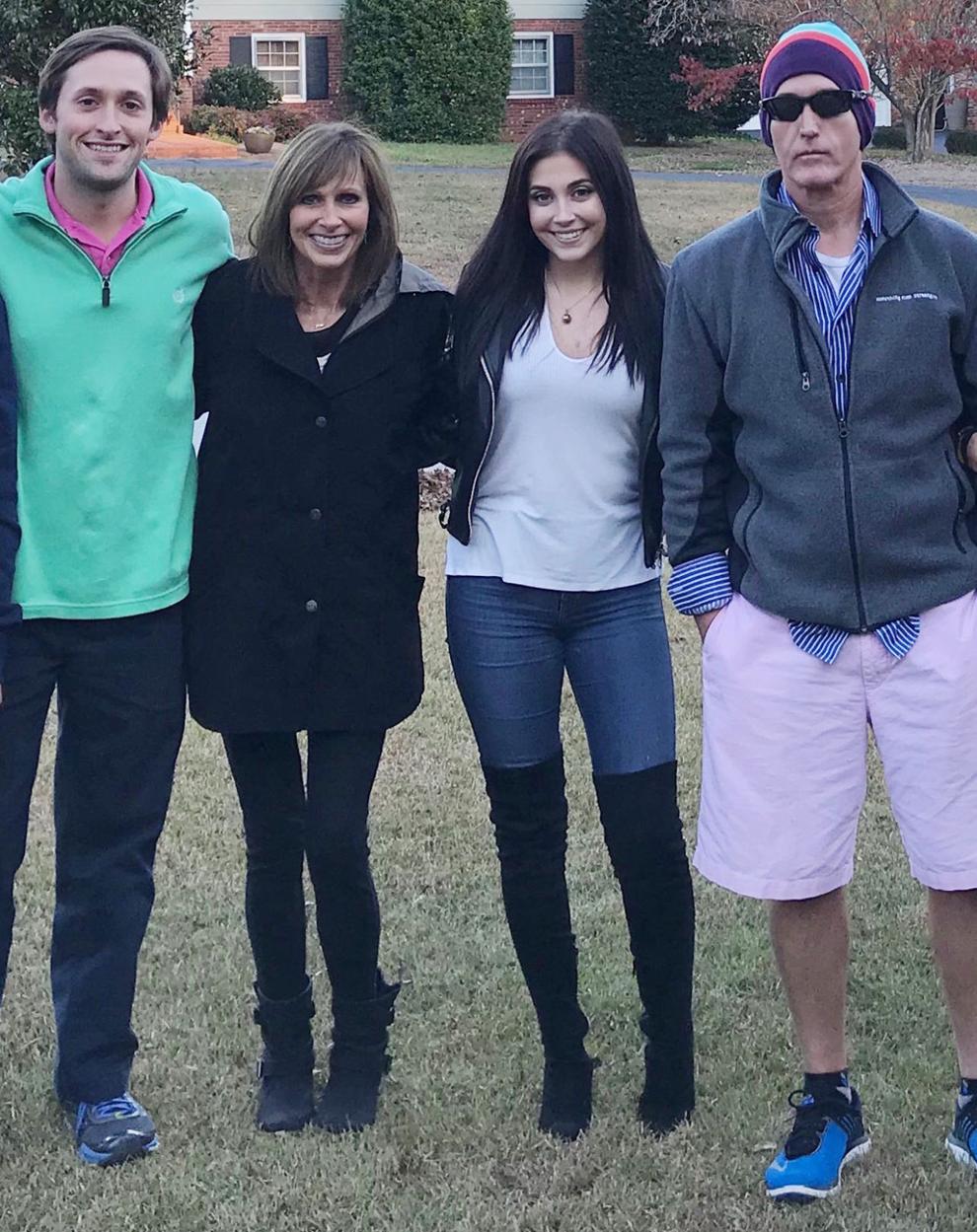 Gowdy sprang to his daughter's defense. "She could hold none of my political beliefs — which is not far from true — and I still am incredibly proud of her, because she can think for herself."
Both insist that they don't argue about their divergent views, a skill lost in much of politics.
"He and I taught each other a lot about talking responsibly about things, given we live in the same household," Abigail said.
"And I'm not a socialist," she added.
Frenemies Forever
In the 2016 presidential primary, Gowdy endorsed Marco Rubio and stumped for him with South Carolina's other political stars, Scott and Nikki Haley.
A few days after Christmas, Trump responded on Twitter:
"I hope @TGowdySC does better for Rubio than he did at the #Benghazi hearings, which were a total disaster for Republicans & America!"
Six months later, the White House considered Gowdy for FBI director after Trump fired James Comey. Gowdy declined.
But in mid-December, Gowdy was on TV after Trump fired Attorney General Jeff Sessions. Someone asked if he'd be interested in becoming AG. Gowdy said no. But he'd like to tell Trump what to look for.
That night, he got a call. Trump wanted to talk.
When Gowdy arrived at the White House, then-Chief of Staff Gen. John Kelly led him into the Oval Office. The president greeted him saying, "Nobody will believe we've never met before," Gowdy recalled.
They talked for more than an hour.
"He asked a ton of questions — a ton of questions — and you have to be on your toes because it can go from … your abortion position to (Secretary of State) Mike Pompeo in four seconds, just like that. So you'd better be paying attention."
Gowdy had met President Barack Obama four times and found him to be "one of the most charismatic people I've ever met." Gowdy pauses. "And likeable. People in the Republican base don't want me to say that."
The hour he spent with Trump?
"The thing I love is he's competitive."
Before Gowdy left, Trump dialed U.S. Sen. Lindsey Graham, another Upstate Republican, on speaker phone. Trump put a finger to his lips, motioning for Gowdy to be quiet.
"Lindsey, tell me about Gowdy!" Trump said.
Gowdy held his breath.
"Good golfer. Better lawyer," Graham said.
Trump turned to Gowdy.
"Let's go play."
They scheduled a game for the weekend before Christmas. Graham and Mulvaney would join them.
It didn't happen, though. They had to cancel when the government shut down with Republicans and Democrats locked in a standoff.