GOOSE CREEK — Mayor Michael Heitzler rolls up on a teenager doing landscaping in front of City Hall and opens his car window.
"David, how ya doin'?" he calls, and the boy approaches, removing his safety goggles and work gloves to shake the mayor's hand. "How's your mom and dad? Good to see you, pal."
"That's a former student," the mayor explains as he drives away moments later. "Good kid."
After 32 years as principal of the city's Westview Elementary School and nearly four decades as mayor, Heitzler, 69, can call many of his city's residents by name.
He runs City Council meetings like a town meeting.
"Hey, folks, y'all have any comments or questions?" he asks, giving audience members a chance to weigh in on each topic on the agenda. "Anyone else want to speak?"
Despite the familiarity, Goose Creek is not the lazy pass-through it once was.
"If we wanted to be a little bedroom community, that ship has sailed," said Greg Habib, who was elected to council last year.
Like much of the Lowcountry, the population of Goose Creek has soared over the past few decades, swelling to nearly 41,000 in 2015, according to the Census Bureau. Indeed, for every person who lived in the city when Heitzler was first elected mayor in 1976, there are now 2½ residents.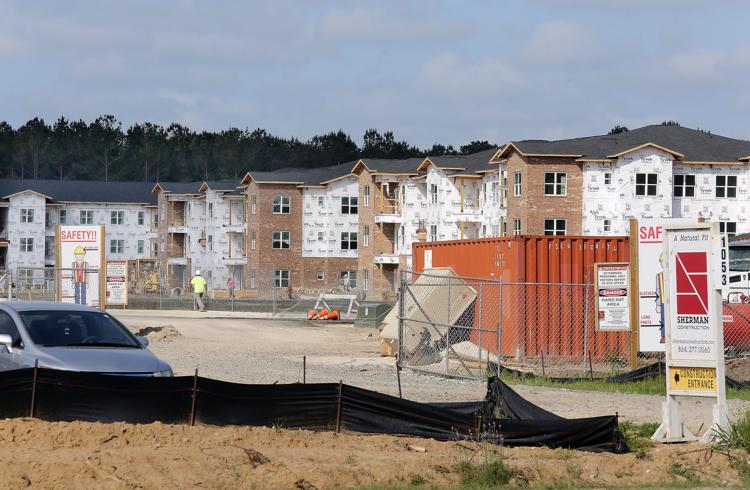 The city has also grown geographically, extending about 14 miles from the Cooper River up to Carnes Crossroads, a 2,300-acre mixed-use development at U.S. Highways 176 and 17A.
"There's nobody on the face of the earth except maybe the police chief that knows what's in and what's out of the city anywhere you go," Heitzler said. "It's very complicated."
Further confusing things: Carnes Crossroads is in the Goose Creek city limits, but its residents have Summerville addresses. Spokeswoman Julie Dombrowski said that's because their mail is routed through Summerville, but Heitzler thinks otherwise.
"That Summerville tag is much more endearing than buying a house in Goose Creek," he said.
Development issues
The city was incorporated in 1961, as former farmland was subdivided into neighborhoods to house many who were stationed at the area's military bases.
"There wasn't a high school diploma on that first City Council, but they were incredibly insightful men," Heitzler said. "From that first meeting on, they focused on safe neighborhoods, recreation and good schools. And that's pretty much what's driving us to this day."
But now, Berkeley County's largest city is feeling some big-city strains. In a nod to its phenomenal growth, the city in April hired Matt Brady as its first economic development director.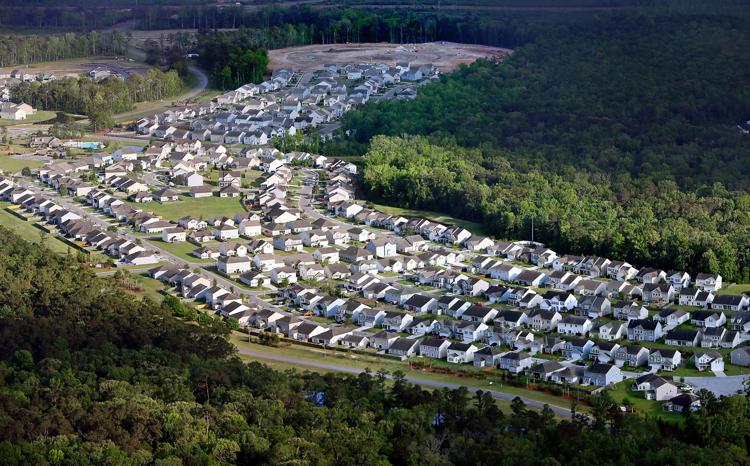 "We're going to look for developments and commercial enterprises that can help enhance the quality of life for the people who live in Goose Creek," Brady said. "What makes Goose Creek special is that it's got great neighborhoods that people really love living in, so our challenge is striking that balance between keeping residential life the way it is and bringing in the appropriate commercial developments."
Restaurants are a good example. Within its limits, the city has 127 places to eat. But still, a common refrain is that there's isn't any fine dining.
"You're not going to have a nice restaurant unless you become a destination, unless people are going to say, 'Well, let's ride to Goose Creek and go out to eat,'" Heitzler said. "Because restaurants aren't going to survive just on people that live in Goose Creek. So our challenge is to become a destination ... but I don't want the traffic and the crime that accompanies destination cities."
Development issues and taxes have been at the center of the last two municipal elections and caused tension on City Council.
In 2014, Heitzler had his toughest battle yet when he was challenged in the nonpartisan race by then-City Councilman Jerry Tekac, the first person to run against Heitzler in 16 years.
Tekac, like Habib, believed the city is missing the boat on economic development.
Heitzler aligned himself with incumbents Kimo Esarey and Mark Phillips and newcomer Debra Green-Fletcher in an effort focused on parks and open spaces called the Green Team. All four won, and Heitzler garnered 65 percent of the voter in the largest turnout in the town's history.
Two years later, Heitzler backed Kevin Condon, Aileen Lord and Darrell R. Williams as new Green Team members, but this time, only Condon won a seat.
"I'm pushing the Green Team because we should do whatever we can now to not turn into some of our neighboring cities that wish they would have done something 20 years ago," Heitzler said. "They're kicking themselves now. If you are short-sighted, you are going to pay the piper."
The city's future 
The mayor has been labeled "anti-business" since he was first elected, he said.
"I wanted to have zoning, and the guys who owned the trailer parks (in city limits) were incensed," he said. "They said I had no right to tell them how they could use their land because they had property rights. So I was anti-business. And I was anti-business again about three years later when I put in a sign ordinance. And then we put in appearance standards, and I was anti-business because no business is going to want to invest in Goose Creek if they have to pay to put in paved parking and landscaping.
"So the theme has been I've been anti-business my entire political career, and some people just hear that and assume that I'm doing some bad things for business."
On the contrary, he said. Since 1980 the city has worked under strategic plans that have kept it ahead of growth.
"I believe that the city of Goose Creek is doing an outstanding job in providing infrastructure into the future to accommodate our burgeoning community," he said. "We are shifting away from trying to get as much stuff developed as we can to a very conscientious development. I've been trying to get everybody to understand more doesn't mean better."
But Habib, who was not on the Green Team, believes Goose Creek is behind. The city needs to attract businesses to create revenue streams, he said.
Big neighborhoods like Carnes Crossroads are getting built, whether they are within city limits or not, but property taxes from houses alone cannot sustain city government, he said. Municipalities also need tax revenue from businesses, which pay at a higher rate, to fund additional police officers, firefighters, the water system and more service demands that come with larger populations.
"People keep saying we don't want to look like Mount Pleasant," Habib said. "We're probably going to look like that anyway. The idea that business creates a traffic problem is very short-sighted."