South Carolina, you now own billionaire Ted Turner's island beach retreat. Upkeep won't be cheap. Access is a bear. The landscaping is primitive.
But St. Phillips Island is singular, even among other barrier islands in the state. And officials at the S.C. Department of Park, Recreation and Tourism really think they can make this $4.9 million investment pay off.
They have their work cut out for them.
"It's a pretty expensive place to run," said Robert Edward "Teddy" Turner, one of Turner's five children, about the 4,682-acre barrier island on the Atlantic Ocean near Hilton Head Island. "There's no bridge, power or water line to it. It's solar, wind and a propane generator."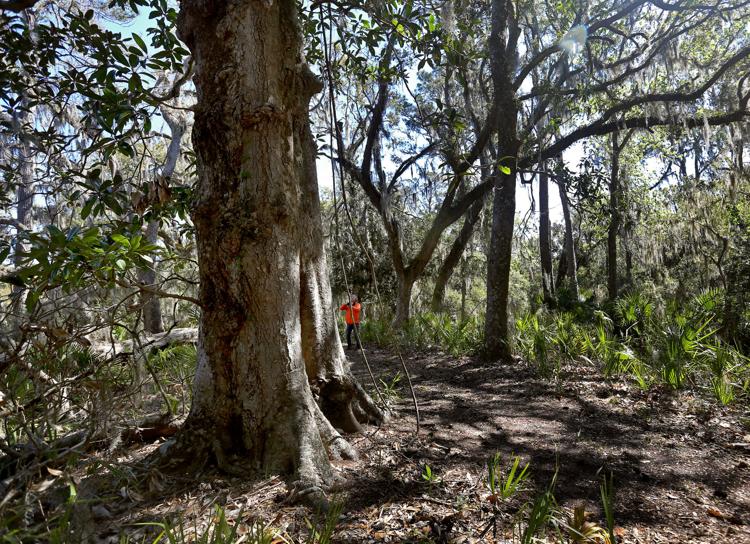 Travel on the island is across rumpled sand trails through jungle-like growth.
"It's prehistoric. It really is," Turner said. "In the summer, it's infested with horseflies, deer flies like you've never seen. We used to run from the house to the beach. You wouldn't walk around in the woods much during the summertime, but what's a rattlesnake between friends?"
So why would the people of South Carolina want this place? Ted Turner, a conservationist, didn't just buy land. He cherry-picked spots to preserve them. There's nothing else on the coast like St. Phillips Island. It's a series of dunes that are thousands of years old, rolling like waves interspersed with canal-like inlets.
Viewed from the air, it looks like a series of long ribs.
St. Phillips is an interior sea island in the process of being washed into a barrier island, its dunes gradually migrating as the seas push in. It's a living example of the future of the eroding coast, complete with deer, alligators, gray and black fox squirrels, tabby (concrete oyster shell ruins), in among pines and hardwood blanketed with resurrection ferns.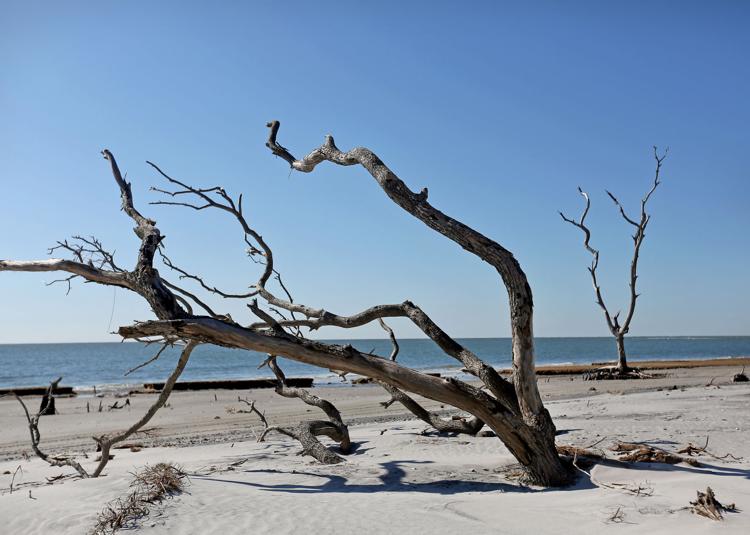 There's even visible pieces of an airplane that crashed into a pond during World War II, Teddy Turner said. St. Phillips "is a pretty cool place. It's historic. It's gorgeous," he said.
Besides, you might get to spend the night in the four-bedroom, four-bath, wood-paneled Turner beach house, relaxing on the veranda to the wide-open view of the Atlantic Ocean as dolphin and pelicans pass by.
The department is still putting together management plans for the island, which is under a conservation easement held by The Nature Conservancy. Officials hope to run it as a journey destination, a remote 5-mile boat ride from Hunting Island State Park and a rugged 4-mile trek to the beach house.
They want to offer guided day trips, overnight lodging and cabin and tent camping. The hope is to start offering at least a few limited tours later this year.
Department officials think St. Phillips could be revenue-sustaining, at least, and maybe revenue-generating. Its half-mile long cusp of ocean beach — with turquoise tide-wash pools and haunted by a boneyard of skeletal dead trees — rivals any public property on the coast. 
"We can't help but be a little bit of giddy," said Phil Gaines, parks director. "This is South Carolina. This is the (natural) coast. When you step foot on it, it's like you're the first person to see it."
Gaines is well aware of the challenges: the long boat ride access and the lack of infrastructure and utilities. The conservation easement limits development on the island to 10 more structures other than the beach house and caretaker's house.
The solar panels and battery storage are antiquated. The septic field was set up a generation ago for a single family. The water tank is no bigger than what a three-person family would use in a month. The well is shallow and the water supply purified by reverse osmosis. The Turners tended to bring their own bottled water.
So far, the department has no dedicated money for the island and will work from an already strapped budget.
Yet, it's not totally unfamiliar territory. Hunting Island and Huntington Beach, both of which are state parks, are public operations in fragile environments. The department will put together a management plan and do an economic analysis.
"You've got to get past the 'wow' and do due diligence," Gaines said. "We want to get this open to the public as soon as possible, but this island is complicated and it gets into some issues."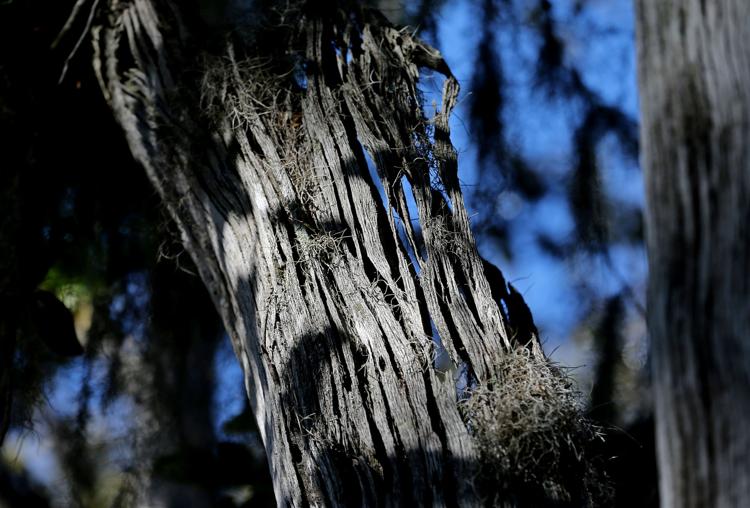 For a property that originally went on the market in 2014 for $24 million, St. Phillips is a bargain, he said.
On a recent morning, two dolphins surfaced at the landing, nosing up to a visiting media boat. A large black fox squirrel scurried down the path toward visitors. Back in the deep woods, humans stood under some of the largest trees to be found on the South Carolina coast, including a magnolia with a girth that two adults and a child would need to stretch arms to touch hands around.
"You see these types of trees on Hunting Island — the oaks, the magnolias — but not these magnificent giants," said Megan Stegmeir, park naturalist.