Darkness slowly evaporates as daylight creeps in on a muggy June morning at Charleston International Airport's cargo terminal. A dark layer of low-lying clouds threatens more than a morning mist but holds off for now.
Slowly, a plane approaches across the airfield, one of two FedEx jets bringing in a fresh cargo of boxed flowers, coolers of perishables such as oysters and a mix of products as varied as the business names on the seemingly endless parade of cardboard boxes.
The smaller propeller craft taxis to a stop near the air cargo terminal where a small squadron of FedEx workers, already waiting on the apron's edges, springs into action.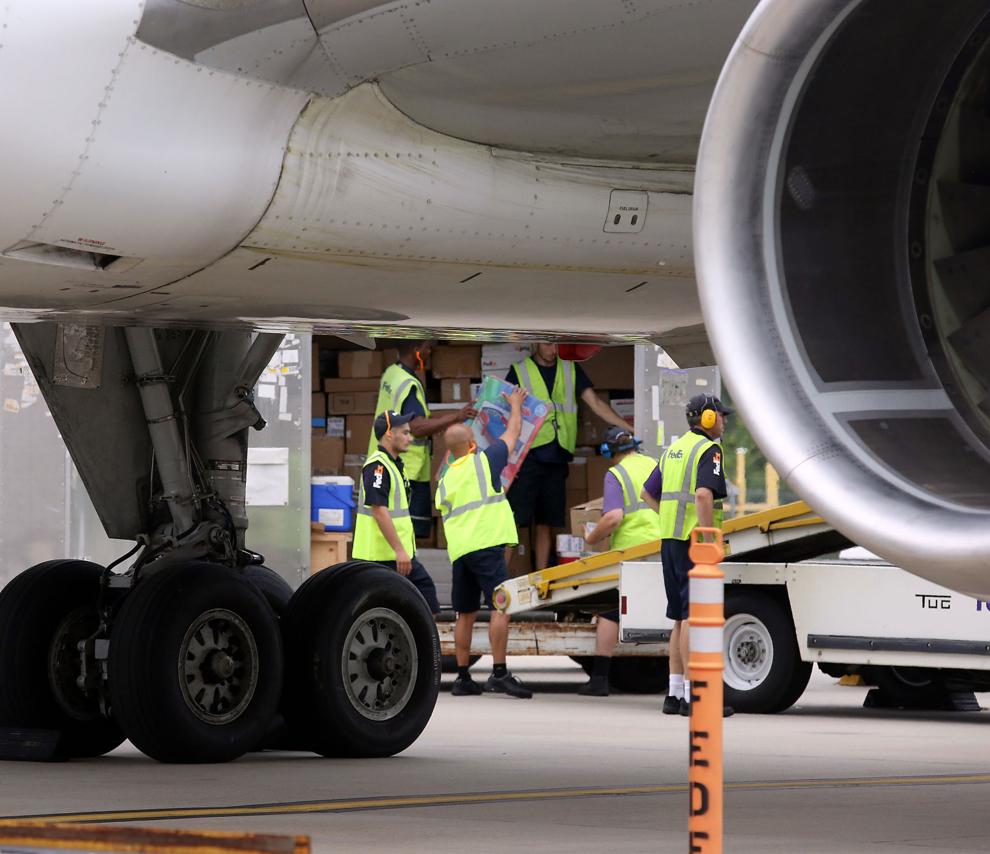 Like a hive of bees, the workers quickly descend on the stuffed plane, removing packages of every size and shape one by one, rolling them down the conveyors and into carefully placed walk-in-closet-sized containers.
Within 30 minutes — and a little more daylight — the plane is empty, the containers are hoisted into a waiting 18-wheeler and are on their way to the FedEx sorting facility off Rivers Avenue. The workers move onto the larger jet, which was running a little later than normal. Otherwise, both planes would be emptied at the same time by about three dozen people.
The larger plane brings in most of its load in containers that are offloaded through wheeled dollies, loaded onto the 18-wheeler and shipped to the sorting facility.
By 8:30 a.m., many of the same people who unloaded the planes will be bringing packages to doorsteps across the Charleston region.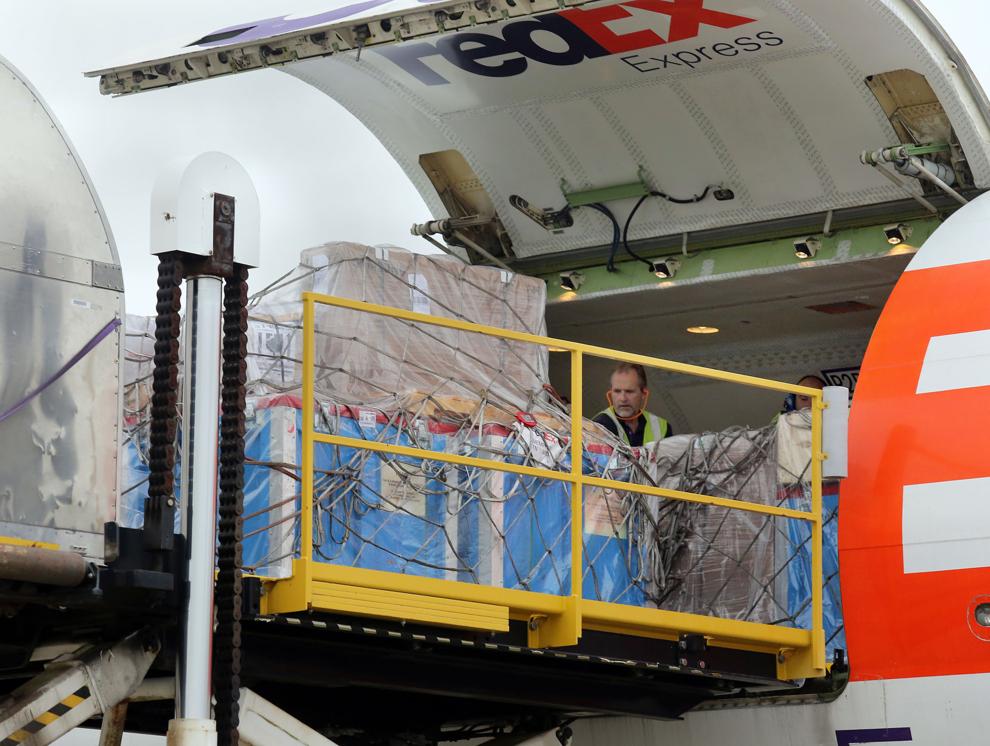 The five-days-a-week loads handled by FedEx are just one example of the escalating growth of the air cargo market in Charleston.
Usually measured in record passenger counts and expanding airline routes, Charleston International's growth also includes the behind-the-scenes spurt in freight by air.
Air cargo is on the rise as the region attracts more industries and businesses. Freight by plane climbed nearly 36 percent over the past five years, according to Charleston County Aviation Authority, which oversees the airport.
Air freight shipments have expanded so much that Paul Campbell, airport CEO said FedEx recently moved to two flights a day at Charleston International.
Last year, Charleston International saw a 12 percent rise over 2016 in the amount of items shipped in and out by air. Through the first four months of 2018, air cargo approached 30 million pounds, or more than 38 percent of all of the 76.8 million pounds that arrived and departed at the state's busiest terminal last year. At that rate, another record will be set in 2018.
"We have seen significant growth in air cargo," said Campbell. "That reflects the amount of business coming in and going out of Charleston."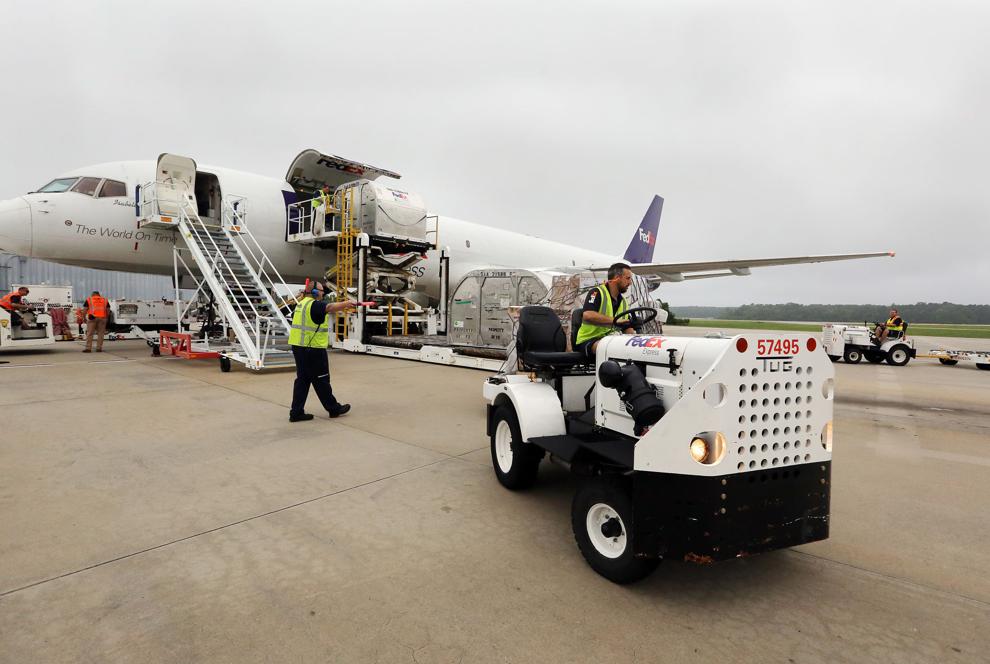 Much of the cargo boom is related to Boeing Co., the airport's neighbor and top private-industry partner. FedEx doesn't handle those loads. Boeing, with its massive Dreamlifter, does.
FedEx handles much of the other cargo that arrives on people's doorsteps each day.
"We have seen substantial growth," FedEx cargo terminal operations manager Mike Matricciano said while overseeing the arrival of a new shipment. "There are no light (cargo) days any more. It's busier and busier."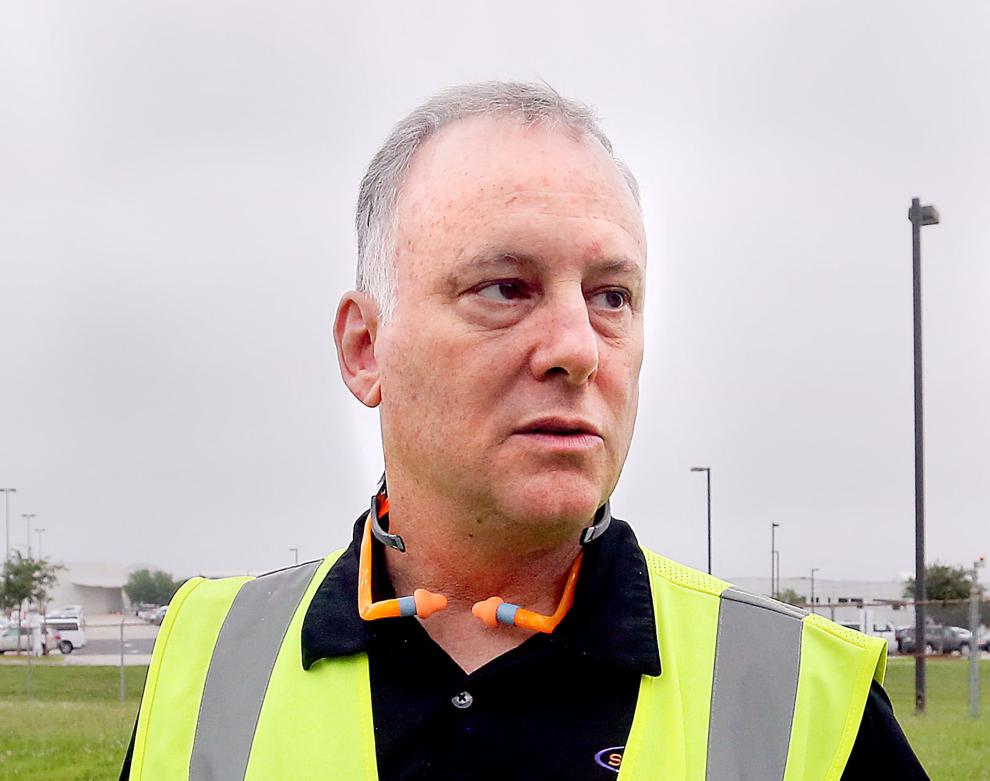 The 30-year FedEx worker expects the number of shipments to continue their upward trajectory.
"Boeing has brought significant shipments to the area," he said. "Volvo probably will, too. With all the manufacturing moving here, we are anticipating additional growth."
Firms such as Philadelphia Truck Lines, with one of its eight East Coast offices in North Charleston, transport items through the airport. The trucking company has seen a significant surge in the number of visits to the cargo terminal.
"It has increased quite a bit," said Karen Yates of the trucking company. "We used to handle one shipment a month, but it's now one to two shipments per week."
Most of the air freight shipments bound for commercial jets and handled by the trucking firm include machinery parts or equipment, but they could be anything from samples for overseas customers to personal items, Yates said.
They are usually items that companies or people need quickly and are willing to pay extra instead of sending by sea.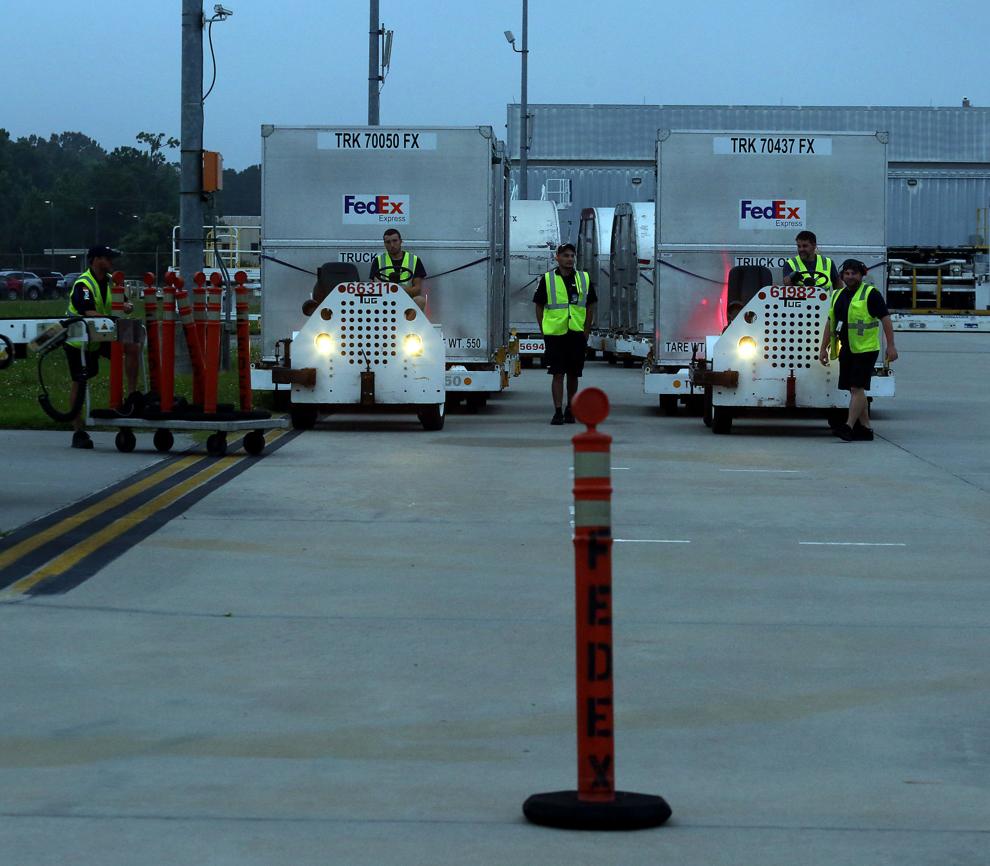 Both American Airlines and Delta Air Lines report exponential increases in air cargo shipments through Charleston.
"Charleston International Airport has become an increasingly popular destination, thanks to the state's growing automotive industry," said American Airlines spokeswoman Whitney Zastrow.
"At American, into CHS, we've seen a more than 80 percent increase in cargo pounds shipped year over year," she said. A large portion of that cargo is automotive parts, she said, shipped on an average of 20 daily flights in and out of Charleston. 
Delta, the airport's largest carrier by volume, reports consistent air freight growth during the past five years, pointing to increases in automotive, aerospace and medical shipments.
"Delta's 'Express Products' geared toward smaller weighted shipments ... are the most popular products," said spokeswoman Debbie Egerton. "This is from health systems and also small shipments from Boeing."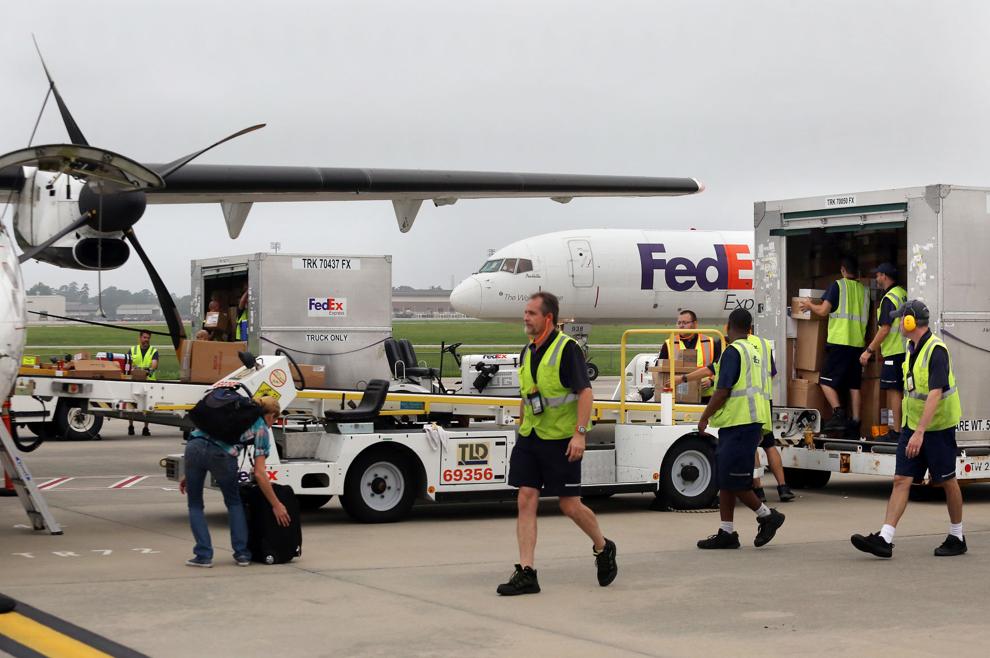 While air cargo is growing for passenger jets, it's a fraction of the amount ferried by FedEx.
FedEx uses a small propeller jet and a larger Boeing 757 to transport the rising number of packages into Charleston. Items on the smaller aircraft are all handled by hand while those on the larger jet arrive in car-sized containers that move off the plane over wheeled dollies in a precision parade. Some of its cargo is removed by hand.
"It doesn't take long," Matricciano said, as he watched over the unloading operation under breaking clouds. "But it is getting busier. With the way Charleston is growing, one day we may be shipping out from here, as well."