Tina Snipes kept a regimented schedule.
Like clockwork each day she walked along S.C. Highway 174 on Edisto Island to a gas station where she found friendship and refuge from the small camper where she lived in the woods. Residents could usually count on seeing the 43-year-old with her hair up in a bun and wearing sunglasses and a cross pendant necklace.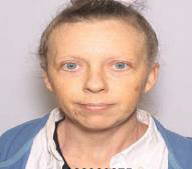 Then, one day in mid-August, she didn't show up to her frequent hangout, the Horizon E-Z Shop less than a half-mile from her home, and no one could reach her.
Authorities deemed her disappearance suspicious. For some, concern evolved into fear.
Four months later, posters offering a reward for information in Snipes' case still hang in the gas station's windows. 
Those who know Snipes best say they believe someone on the island must have answers.
"It's like she just vanished off the face of the Earth," said her sister Lisa Lott, who lives in Douglas, Ga. "I hold on to that hope that she's out there somewhere. ... I believe there's people right there in that community, somebody that knows something."
'A hard life on her face'
Snipes and her boyfriend moved to Edisto Island from Georgia about eight years ago following her divorce, her sister said. They lived together in the camper on Maxie Road off Highway 174 until her boyfriend's arrest in August 2017.
Lott said her sister had drifted from relatives after her divorce.
In recent years, though, Snipes texted with Lott several times a week. Snipes called her daughter and son, ages 22 and 18, in Georgia on a regular basis, her sister said. 
A week before her disappearance, Snipes talked about visiting her family for Christmas. 
But she kept certain aspects of her life private. Snipes didn't tell Lott that her boyfriend was arrested last year and that she was living alone. Lott believes Snipes didn't want to burden others.
She made Edisto Island her home, and she seemed to feel safe there.
Snipes, who worked as a housekeeper, spent most her free time at the Horizon E-Z Shop, which functions as a community hub for residents toward the northern section of the island.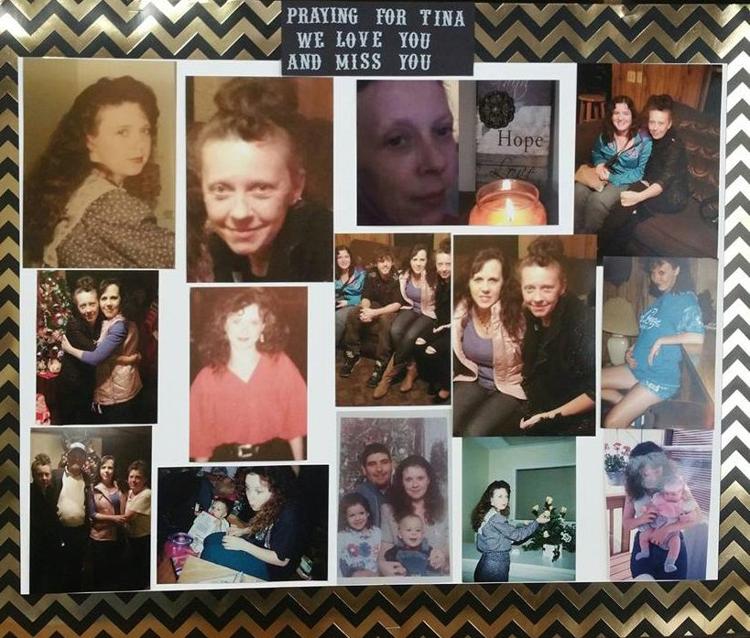 Her car broke down some time ago, so she often walked along the side of the highway to get to the business.
Resident Jana Sasser first spotted Snipes walking several years back.
"If you didn't see her, your eyes weren't open," said Sasser, who would visit the gas station to buy snacks for her young sons and to observe the local color. "I was real curious about her, who she was, why she was here and what her story was."
Over the summer, Sasser and Snipes struck up conversation at the Horizon E-Z Shop, where Snipes could often be found siting in a booth drinking coffee. They would chat about hurricanes, tourists and Wilsonville, Snipes' hometown in southeast Georgia.  
When Sasser, an author, learned her new friend was a Stephen King fan, she brought her one of her own novels. Snipes devoured it that day.
Snipes liked to help Sasser's sons pick out candy and count their money, telling the boys, "There ain't much in here that's less than a dollar."
Snipes also bonded with the female employees at the Horizon E-Z Shop. She looked out for them, sometimes staying late to make sure they were safe at night. They looked out for her, too, and regarded her as an honorary employee. 
Friends describe Snipes as shy, trusting and sweet. To Sasser, Snipes appeared older than her years.
"You could tell there was a hard life on her face," Sasser said.
'Completely out of place'
On Aug. 15, the day she was last seen, Snipes visited the Horizon E-Z Shop after cleaning beach homes for her housekeeping job.
She left the gas station around 3 p.m. and got a ride home to Maxie Road. She was known to catch rides from time to time.
A few days later, a friend called the sheriff's office — Snipes hadn't shown up at the gas station. Deputies went to her camper, where they didn't find anything amiss, said Capt. Roger Antonio, a Charleston County Sheriff's Office spokesman.
Since that day in August, authorities have searched for Snipes multiple times, using search and rescue teams and cadaver dogs. Their last search was in November.
During one of the initial ground searches, deputies found some of Snipes' belongings within walking distance of her home.
Antonio declined to reveal what deputies recovered and where, but he said the items were "completely out of place" and are belongings that Snipes wouldn't want to be without.
"It's very concerning to us," Antonio said. "We've interviewed a number of subjects."
Investigators have talked to Snipes' boyfriend in prison and do not believe he had anything to do with her disappearance, Antonio said.
Authorities have so far uncovered few clues, and they have no solid leads, said Antonio.
Waiting for answers
Lott has been following updates in the case of Tara Grinstead, a south Georgia high school teacher and former beauty queen who went missing in 2005. More than 11 years passed before authorities arrested two men in connection with her murder and the concealment of her death.
Lott prays her family doesn't have to wait years for answers. She speaks with the lead investigator several times a month and prays the case doesn't go cold. 
She runs a Facebook page to spread awareness about her younger sister's disappearance. She and the followers hold weekly virtual "vigils" during which they pray and light a candle from their homes.
In September, friends tearfully prayed for Snipes' safe return during a candlelight vigil at the St. Paul's Fire Department.
Snipes preferred a quiet, simple lifestyle. Lott fears that her sister's case might be hindered by the fact that she wasn't a "prestigious" person. The concern from her friends at the Horizon E-Z Shop sends the message that she isn't written off as a "nobody," Lott said.
"She wasn't a person that had a big title or a lot of money," she said, "but she was a person who loved everybody."