One day after finding her remains, authorities in Colleton County have charged six people in connection with the disappearance and death of a young mother near Walterboro.
Cynthia Caron, Alfred Taylor Jr. and Martina Wolf each face one count of first-degree murder in the death of 30-year-old Ashley Murdaugh, said Capt. Jason Chapman, who oversees criminal investigations for the Colleton County Sheriff's Office. Another suspect, John Dunigan, faces one count of being an accessory after the fact to murder. 
Authorities also announced on Wednesday night the arrest of two more people suspected of being accessories to the homicide. 
Chapman was joined by Sheriff R.A. Strickland during a Wednesday afternoon press conference where they announced the first four arrests and gave limited updates on the case. Both stated that they could not release much information because the investigation is ongoing and at least four more suspects could be arrested. 
"I want to ensure the family the best prosecution effort I can give them," the captain said. 
The arrests come after Murdaugh's body was found on Tuesday, buried in a wooded area beside a home at 46 Cumberland St. near Walterboro.
She was reported missing by her sister-in-law on Aug. 8 after she failed to show up for her child's birthday, according to an incident report. The child lived with the sister-in-law and Murdaugh's grandmother.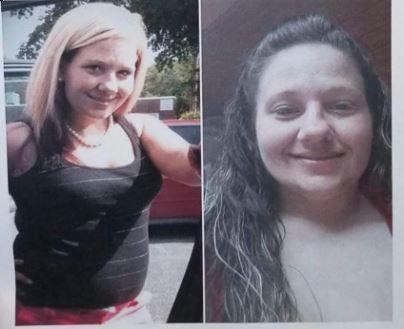 The investigation sprawled as numerous tips came in, putting strain on the agency's resources at times, both Chapman and Strickland said. 
Some of those tips turned out to be false information meant to lead investigators astray.
"There's several things that have gone on where we were intentionally derailed during this investigation," Chapman said. "We've now determined where we've got a couple entities involved. ... There were specific and intentional attempts to keep us from solving this case. And that's what's holding me up from releasing everything because they're going to answer for what they did as well."
Authorities are still waiting on the results of an autopsy to determine Murdaugh's manner of death, but they do know that the she died during the early morning hours of Aug. 5, the captain said. Her remains were found about 250 feet from the wood line near the Cumberland Street home.
Taylor, Caron and Wolf were arrested on Aug. 7 for unrelated aggravated assault charges and were being held at Colleton County Jail when they were charged with Murdaugh's death, Chapman said.
Through their investigation, authorities determined that Caron, 53, owns the home where Murdaugh's body was found, that Wolf, 30, is Caron's daughter and that Taylor, 23, is Wolf's boyfriend, he said. Murdaugh lived at the home for about two weeks before she was killed.
Wolf and Taylor also lived at the home, according to court records.
Dunigan, 53, was a resident of Head Lane in unincorporated Colleton County, according to court records. 
"Drugs were definitely involved," Chapman said.