No, not again.
That brief statement of disbelief was the first thing James Harrison II uttered when the coroner visited him at his father's Summerville home.
He'd watched his dad leave the house the night before, on his way to meet a good friend at a bar. That night, the older Harrison told the bar manager about his wife, how he missed her terribly since she was shot to death last year. Their wedding anniversary was the next day, he told the manager, taking out pictures of his longtime sweetheart, a blond-haired woman with a kind smile.
The younger Harrison called his sister, Shanna Groves, with the terrible news the coroner had brought him. Their 62-year-old father had been fatally shot, one of three victims in a triple homicide at his friend's Moncks Corner home. Groves rushed over.
The scene — the siblings grieving their parent's violent death — was all too familiar. Eighteen months ago, their mother, Lynn, was randomly shot at a stoplight by a man in military fatigues waving a rifle.
The siblings were still trying to pick up the pieces from losing their mom when their dad was killed Oct. 7, the day of the couple's 32nd wedding anniversary.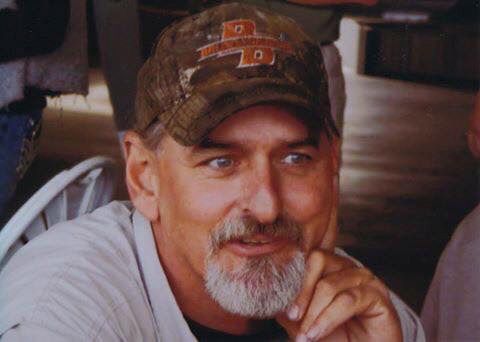 "To wrap your brain around a family member, especially a parent, murdered is unreal," Groves said. "But to have to do it twice, there's no words for it."
'Just senseless'
Groves said her father and his friend, Harry Gressette, left a local bar at about 11:30 p.m. to go to Lance Kenyon's home on Macio Road, possibly to help secure his property before Hurricane Matthew descended on the area. It was common for the men to hang out late and crash at a friend's house.
Shortly before 2 a.m., Berkeley County sheriff's deputies were called to the home and found Harrison and Gressette, 52, of Goose Creek, dead from gunshot wounds. The shooting suspect, 46-year-old Robert Nolen of Ladson, was kneeling in the backyard and administering CPR to Kenyon. Nolen told deputies, "I'm the suspect," according to an affidavit.
Kenyon, 47, later died at a local hospital.
Armed with a rifle, deputies said, Nolen fired shots at a fourth person but missed, the rounds striking a nearby wall instead. That person was able to escape and call 911.
On the way to jail, Nolen allegedly told a deputy he would shoot him in the head.
He is charged with three counts of murder, as well as one count each of attempted murder, possession of a weapon during the commission of a violent crime and threatening the life of a public official.
State Law Enforcement Division records show Nolen has prior convictions for domestic violence of a high and aggravated nature, breach of trust and public intoxication.
Sheriff's investigators said they suspect alcohol may have been a factor in the killings, but they aren't sure what sparked this explosion of violence.
"We have not been able to determine a clear motive at this time," Sheriff's Maj. David Brabham said Friday.
The victims were close friends with similar interests and personalities, Groves said. Harrison was a construction superintendent, and the others worked in concrete. They often could be found laughing at one of the local bars, trash-talking one another and having arm wrestling matches.
Groves didn't know Nolen but had seen him in passing. Her father never mentioned him, and she doesn't know if they were friends. She had heard Nolen was staying with Kenyon.
Lance Kenyon's mother, Peggy, said she wasn't sure if her son had taken Nolen in, but it wouldn't surprise her. Kenyon was a strong-willed, big-hearted man with a soft spot for people in need. "He was just the most pleasant, wonderful thing to everybody," she said. "He just had that gift."
Kenyon had moved to South Carolina from Texas at age 19 to do roofing work in the aftermath of a hurricane. He stayed on, and shifted into concrete work, owning his own company for a spell before selling out to a larger national firm where he landed a job as a manager, his mother said. He moved into a home with five acres of land on rural Macio Road, where he kept about a dozen chickens and a friendly lab named Dixie.
Peggy Kenyon said her son and his friends had been target-shooting on the property on Oct. 7, as they often did for fun. Kenyon's neighbor, Fred Mazyck, had been invited over for breakfast burritos and spent much of the day there. He was dozing in the house and awoke to the sound of gunfire, which he assumed was more target practice. Suddenly, he encountered Nolen, who had a rifle in his hands.
"He looked like he was out of it, he told me right off the hip he killed everybody," Mazyck told WCSC-TV in an interview last week.
Investigators say Nolen fired two shots at Mazyck, missing him with both rounds. Nolen then reportedly pointed the rifle at Mazyck's chest, but Mazyck kept talking, buying himself time as he edged toward the door. Then he bolted and ran to call police. "I thought I was a goner," he told WCSC.
Peggy Kenyon was at home in Texas when the coroner called. Answers were few as Berkeley County deputies scrambled to investigate the killings as a whirling cyclone lashed the region. She's spoken with detectives many times since, traveling to South Carolina with her husband to visit their son's home, meet with Mazyck and claim Lance's body. None of this has given her any greater insight into why this all happened.
"It's just senseless," she said, her voice cracking with emotion. "Senseless."
'Never gonna be the same'
James Harrison II said he has no words for the man accused of taking his father's life.
"I don't dwell on those questions very much," he said.
In April 2015, however, the elder Harrison had strong words for the man charged with killing his wife. Lynn Harrison, 57, was driving to meet her son for lunch and was at a stoplight in Summerville when police say another driver shot her in the neck. The suspect, an Army veteran named Jimi Redman, said he snapped because of a head injury he received overseas.
That spring, her husband, shaking with rage, screamed at the alleged shooter through a video screen as the suspect appeared for a bond hearing. "I was in Vietnam. I am back, and I don't go around shooting people's wives," he said.
His fury was understandable to anyone who knew the couple. Lynn and James Harrison were best friends. Their interactions were often tender and caring. It wasn't uncommon to catch him rubbing her shoulders or her scratching his back, their kids said.
They couldn't stand to spend more than a few days apart.
On work days, Lynn Harrison woke up early to make coffee for her husband. He made sure there was dinner and a fire going when she returned home from work.
Aesthetically, not much had changed at the older Harrison's home since his wife died, aside from a magnolia tree his family planted in the front yard in her memory. Her angel figurines are still displayed inside. Pictures of garden scenes adorn the walls. He couldn't bring himself to put any of her things away.
On Christmas, he continued his wife's tradition of signing "From Santa" on gifts to his kids and two grandchildren.
But he could never quite relax since her death. He seemed to be constantly planning, from arranging little things, such as what to throw on the grill, to bigger decisions, such as how to redo a room. His kids think he stayed busy to keep his mind off the pain.
Harrison was a regular at Kickin' Chicken in Summerville, where the bartenders would start to make his favorite drink, Crown Royal and Coca-Cola, as soon as he walked in the door.
Ali Walker, a bartender who knew him for 10 years, regarded him as a father figure. "He had a heart of gold," she said. "I thought the world of him."
After his wife died, he visited the restaurant more often, sometimes three times a week.
"It really broke his heart," Walker said. "He just talked about that it was unfair."
His life was "hell" without his wife, his daughter said, and the fact that he died on their anniversary "symbolizes everything" about their marriage.
"He was never gonna be the same. He was never gonna really heal," she said. "He did everything he did to move on, but he couldn't."
In their family living room, Groves and her brother described what they've been robbed of: A mother and father who dedicated their lives to each other and their children. They were a close and constant presence in one another's lives.
"I feel like I'm lost. Just wandering around. Lost. Going through the motions," Groves said. "It's going to be a long, hard road."