SUMMERVILLE — From the outside looking in, 15-year-old Konnor Frink looks like an average teenager. 
He's a Summerville High School student and competitive swimmer who often swims with a piece of tape on his right shoulder. Some have mistakenly thought he wears it for an advantage. 
"It's the only way Konnor can swim," said Melissa Frink, Konnor's mom.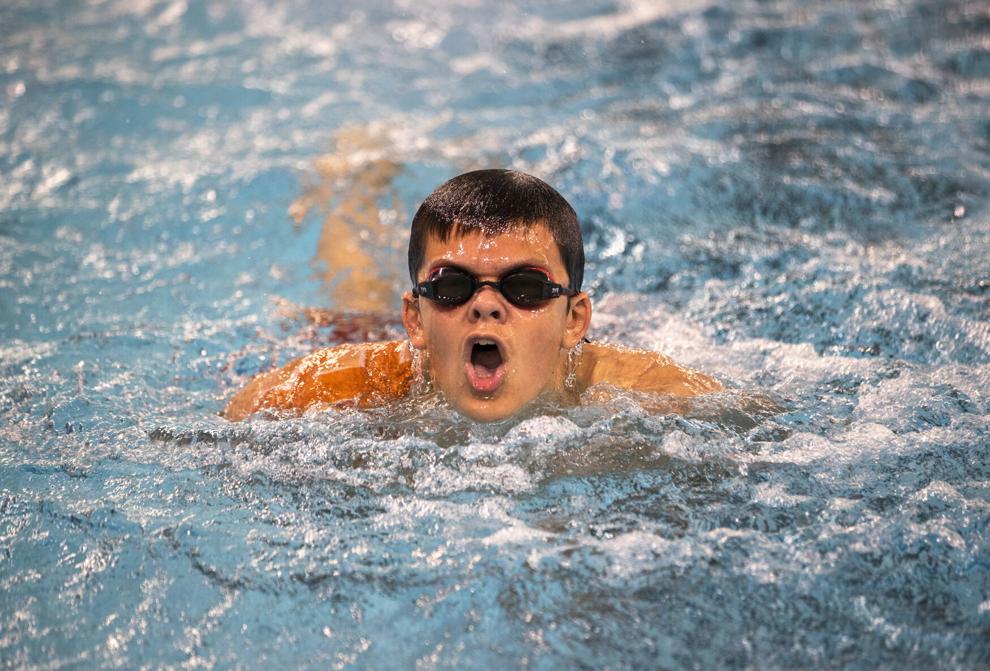 The tape keeps Konnor's right shoulder in place. His joints are highly prone to dislocation. 
Konnor lives with a rare genetic condition called Ehlers-Danlos Syndrome — more specifically, hypermobile EDS. 
In general, EDS is a set of genetic connective tissue disorders that are caused by abnormalities with the body's collagen. That's a protein typically found in the body's skin, muscle and bones, playing a role in the skin's stretchiness and healthy joints. 
Hypermobile is one of 13 types of EDS. People with it often face reoccurring joint dislocation, like Konnor. 
They also deal with chronic bone and muscle pain. Outwardly, there aren't any rashes or visual cues.
It's also a condition that is still being researched because so much about it is unknown. 
That's why it took the Frink family a long time to figure out what was going on with Konnor. 
New discovery
Russell Norris, a professor in the Department of Regenerative Medicine and Cell Biology at the Medical University of South Carolina, said they want to build a community of people who understand EDS. 
His team of researchers at MUSC believes it has discovered the gene associated with hypermobile EDS. It's a gene that has remained unknown for years. 
In the next couple of months, researchers are hoping to confirm that discovery with more studies. 
"Everyone who has EDS is so hyperfocused on this gene because it's tangible evidence of what we have," said Sofia Luzbetak, a summer intern with MUSC, in a newsletter. 
What makes the team pioneering the discovery so special is that the lead researcher and all four of the undergraduate interns, including Luzbetak, have EDS.
Melissa said the discovery news makes her hopeful for her son. 
"He is a fighter," Melissa said. "Konnor just does not know the meaning of 'give up.'"
Learning the truth
Konnor's family describes his experience with EDS as a journey 15 years in the making.
He was diagnosed at 8 years old. 
He was born in California with spina bifida, a birth defect in which a baby's spine doesn't develop properly. 
His mother said they knew that Konnor's struggles went beyond the spina bifida. He was constantly having issues with pain. 
Because so much is still unknown about EDS, a lot of doctors weren't sure what was bothering him. He was also playing baseball and seeing physical therapists who had no chance of knowing he had EDS, Melissa said. 
She realizes now that those activities may have been a little harmful to Konnor, but at the time she had no way to know what he was really dealing with. 
The hardest part for the family was having Konnor constantly tell them he was in pain, she said — pain so severe that Konnor wasn't getting enough sleep. 
"It's gut wrenching," Melissa said. "We wanted to be able to help him." 
Around the time Konnor was 8, the family moved to the Charleston area. It was a doctor at Oakbrook Pediatrics who Melissa said realized there was something deeper to his chronic pain, but that doctor didn't know what.
The Frink family spent a year waiting to be able to see geneticists with MUSC. A 10-minute appointment revealed Konnor had hypermobile EDS. 
So the good news was that the family had more information on the cause of the pain. The bad news was that treatment is something still being researched. 
"We were thankful for the answer," she said. 
Though physical therapy is impactful, there was no set of pills or treatment that would stop or cure Konnor's pain. 
Around 11 years old, or the time children reach puberty, symptoms from hypermobile EDS tend to get significantly worse. 
A hidden disorder
The Ehlers-Danlos Society estimates that one in 5,000 people are living with EDS. Experts also estimate there are likely more than that, potentially one in 1,000.  
Because of its rarity and lack of easily identifiable characteristics, some EDS patients have been viewed as hypochondriacs. Beth Marks, a physical therapist at Body in Balance, compares it to lupus. 
Cortney Gensemer is a lead researcher with MUSC on EDS. She has the condition herself.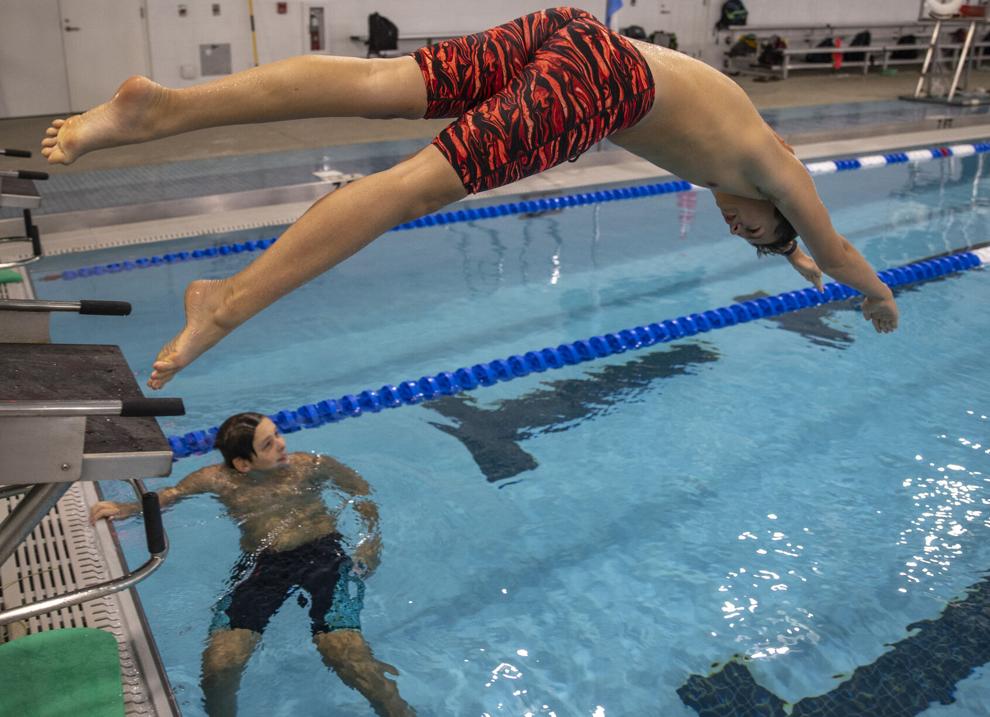 "There is this misconception with a lot of doctors that EDS is just being double-jointed, and that these patients aren't suffering with chronic pain, hospitalizations and surgeries," she said in an MUSC newsletter. 
Marks works with Konnor in physical therapy. She said she didn't become aware of EDS until she started working with Susan Chalela, owner of Body in Balance.
Chalela has EDS. Her symptoms fed into her having a stroke. She had to reteach her body how to walk because so much of physical therapy with EDS is educating the body on posture and joint usage, Marks said.
What Marks has learned over the years with EDS patients is just how delicate they are.
It's not a topic that's heavily covered in training for physical therapists. That's a problem for therapists who don't know that pain is such a vital indicator with EDS patients. For example, if they're doing a specific stretch and Konnor notes pain in an area, Marks said it's time to stop. 
"If you push just a little too hard, you're going to break someone," she said. 
Experts said EDS is a spectrum. For some, the symptoms can be mild; for others, can push them to be bedridden. 
Marks said being safely active is one way to help. Too much inactivity can potentially lead to muscle atrophy. "Your muscles are what's holding you together," she said. 
The most important takeaway she and many others said they want people to know about EDS is that it's real. "They have a disability," she said.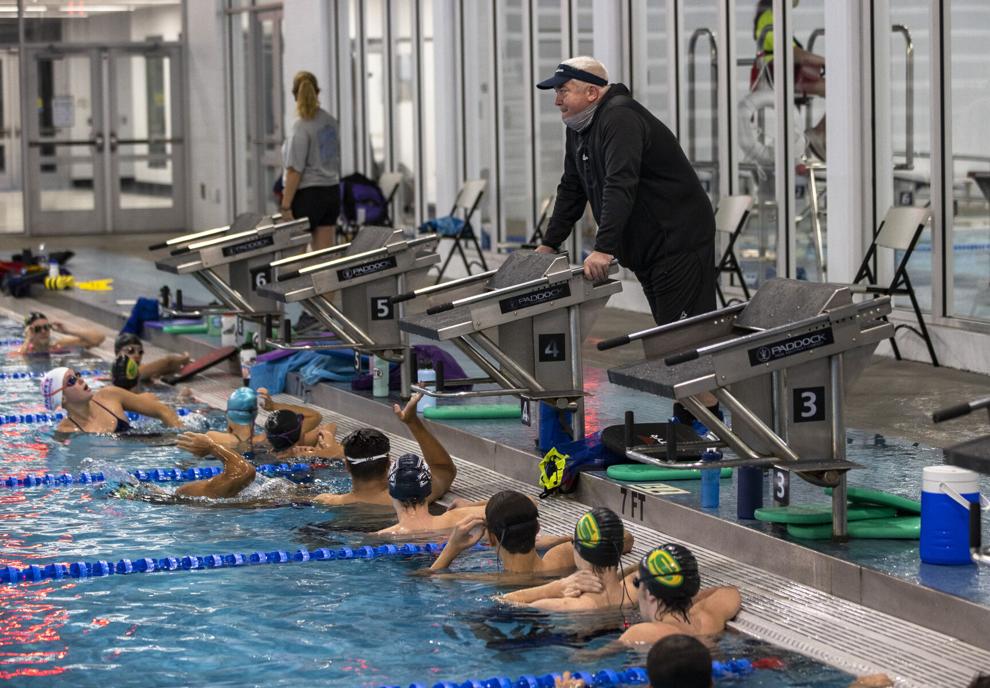 Finding swimming
Around the time Konnor was 11, his condition began to worsen. 
Now 15, Konnor has dealt with back surgeries and a heart and a blood pressure condition that causes his heart rate to jump when he stands up. He often gets dizzy going up stairs.
COVID-19 can aggravate a condition like that. Konnor tested positive for COVID, and that's how doctors discovered he had the heart condition. That test came back two weeks before he was expected to have knee surgery. 
In the past couple of weeks, he had a dislocated ankle. On top of all of this, he is still managing chronic pain. 
Swimming is an activity that changed his life. It wasn't a sport he originally wanted to do. It was something that was recommended to his mother because other swim coaches had seen people who use a wheelchair for movement do incredible things in the water. 
His father was a competitive swimmer.
Konnor said he enjoys the water because it gives him freedom. "It's where I can do whatever I want," he said.
Being in the water puts a lot less stress on his body. 
He started in the eighth grade and has continued on through high school. His sessions with Marks help him work through any issues with pain or joint usage that come up while swimming.
He and his family are constantly looking forward to any new discoveries that could lead to more treatments and understanding. 
The scariest thing to Konnor about managing EDS is never knowing exactly how serious pain in a certain area can be. 
"I went three weeks having a broken wrist and didn't even know it," he said.