When the United Network of Organ Sharing unveiled a proposal last year to dramatically change the way liver donations are allocated in the United States, alarm bells began sounding in hospital hallways across the Southeast. 
The proposal would divert hundreds of liver donations away from Southern states and send them to transplant patients on waiting lists in the Northeast, mostly in New York and Massachusetts. 
In theory, the solution made sense. There have long existed geographic disparities among liver transplant candidates in the United States. But some doctors in the South, including the director of transplant surgery at the Medical University of South Carolina, believe the proposal, in solving one problem, would create others.
And these doctors say the proposed solution fails to acknowledge some of the steep barriers to health care that patients in this part of the country already face. 
"This has turned into, unfortunately, a nasty fight," said Dr. Raymond Lynch, a transplant surgeon at Emory University Hospital in Atlanta. 
Approximately 6,500 liver transplants are performed in the United States each year, including about 100 at MUSC — the only hospital in South Carolina where doctors transplant livers.
The United Network of Organ Sharing proposal estimates 62 lives would be saved across the country every year under the new rules, but Dr. Derek Dubay, the transplant director at MUSC, believes 30 fewer patients in South Carolina would receive transplants. The vast majority of liver donations used for transplants at MUSC, he said, are procured from local donors.
Under the existing system, patients in the North, where organ donation rates are lower, tend to wait significantly longer for a liver transplant. In South Carolina and other nearby states, organ donations are more abundant and wait list times are generally shorter. 
That means patients in the Northeast often receive transplants when their MELD scores (short for "model for end-stage liver disease") are higher. The MELD scores are intended to predict a patient's chance of dying within 90 days.
Under the existing system, transplant patients usually receive organs from nearby donors and are prioritized regionally based on their MELD scores. But the United Network of Organ Sharing, commonly called UNOS, has proposed transporting liver donations across much longer distances to prioritize patients with higher MELD scores no matter where they live. 
The proposal would basically connect the first available organ to the sickest person in the country, said Dr. Sommer Gentry, a mathematician and professor at the United States Naval Academy and Johns Hopkins University School of Medicine. "That is what the intent is. That is the person who can least afford to wait."
'Vulnerable populations'
But a new study by doctors at Emory University and the University of Pennsylvania in Philadelphia suggests the UNOS proposal overlooks how patients with end-stage liver disease in rural South Carolina and other "socially disadvantaged areas" face greater challenges to survival than those in New York or Boston. 
In other words, a patient with end-stage liver disease in rural Bamberg will more likely die waiting for a transplant than a patient in Manhattan, even if both have the same MELD score, the researchers found.
"It's not just about where the livers are, it's about where the sick people are and how we manage those sick people," said Lynch, the Emory surgeon and one of the study's authors.
"A tank of gas can mean the difference between life and death," he added. "I don't want a policy that disadvantages vulnerable populations to go through. That is my absolute priority."
Lynch's study, which was presented in early May to the American Transplant Congress in Chicago, shows southern states from Louisiana to Virginia would lose nearly 2,000 liver donations to northern states over five years if the federal government adopts the UNOS proposal.
It is unclear when, or if, that might happen: The U.S. Department of Health and Human Services' website says the public comment period has closed. The proposal's status is listed as "gathering evidence."
Meanwhile, Dubay is worried that patients in need of transplants at MUSC will be passed over if more organs are sent out of state and that some of his patients will die because of longer waits. He agreed that patients with lower MELD scores tend to be transplanted more quickly in South Carolina than in some northern states, but he said each region calculates those scores differently.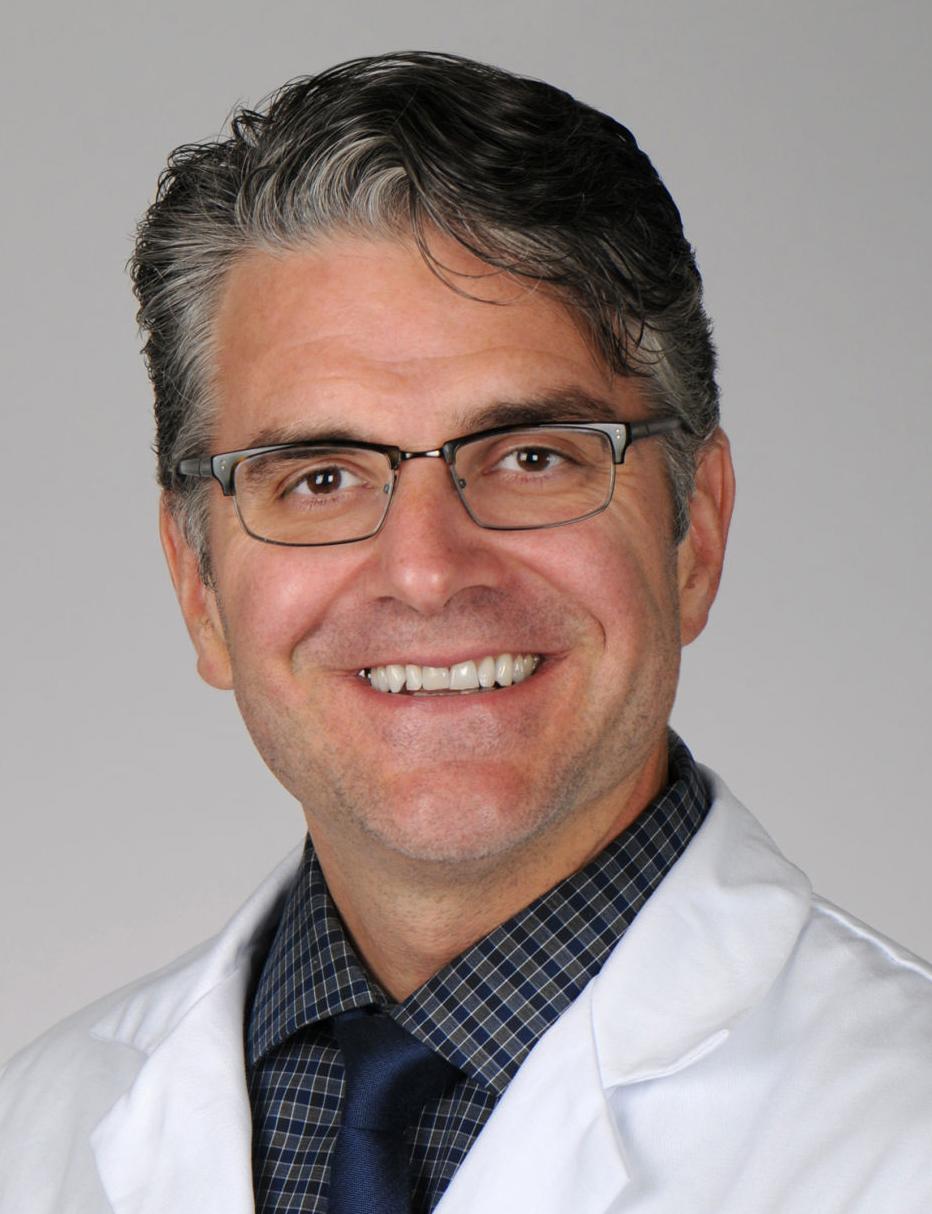 Patients in the North and in other parts of the country tend to receive "exception points" for certain variables and these points inflate their MELD scores, Dubay said. Patients in South Carolina don't typically receive any exception points, so their scores look lower, although the severity of their disease could be equally advanced. The UNOS proposal doesn't account for these regional differences, he said.
"There are a lot of ways you can manipulate those numbers," Dubay said, "and they've been manipulated to an extreme point."
That will soon change. The National Liver Review Board recently decided to standardize the way these exception points are granted across the country to eliminate regional variations, said Gentry, the mathematician. Moving forward, she said, "There should be very little differences."
'Politics, in general'
About 1,500 patients awaiting liver transplants die across the country every year. Gentry said the UNOS proposal would reduce those deaths by about 5 percent. 
But Dubay said the proposal will negatively impact his patients in rural South Carolina. 
"The two biggest issues I have with it are this — this is self-serving for South Carolina — No. 1, our overall incidence of people dying of liver failure, people dying of liver disease, is much higher than it is among areas of the country that will substantially benefit from this proposal," Dubay said. "No. 2, your probability of dying at a given MELD score varies greatly across the country."
Gentry, who supports the proposal, admitted the issue is complicated and understood why territorial allegiances flared during last year's public comment period. 
"It was a little ugly," she said. "I guess that's the story of politics, in general."