SUMMERVILLE — For the first time in three years, spring is bringing with it the Flowertown Festival to downtown.
This weekend, April 1-3, the historic district, including part of Main Street and Azalea Park, will be filled with flowers, festival attendees and fried food as thousands of people and dozens of vendors are expected to attend the annual event, which celebrates its 49th year.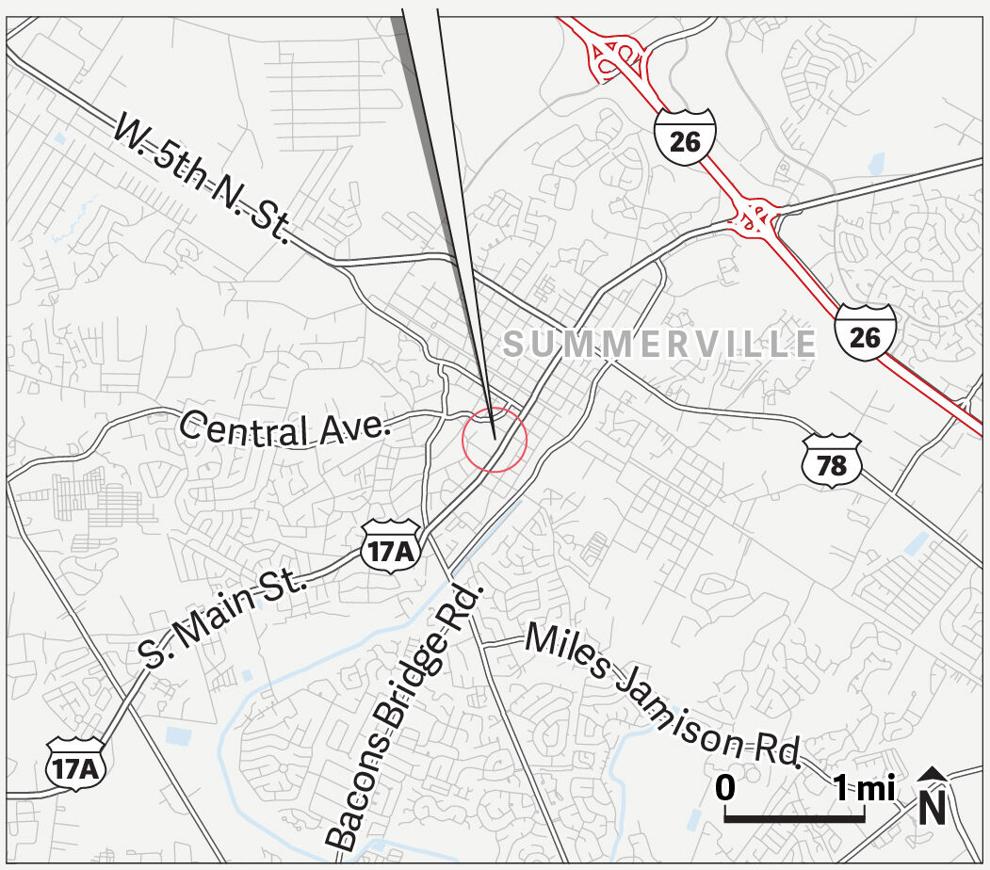 The Flowertown Festival is the largest fundraiser for the Summerville Family YMCA and is recognized as one of the premier arts and crafts festivals in the South. More than 200 vendors from the Lowcountry and elsewhere will be in attendance. YMCA Marketing Director Erika Stubbs said vendors are selected through a jury process.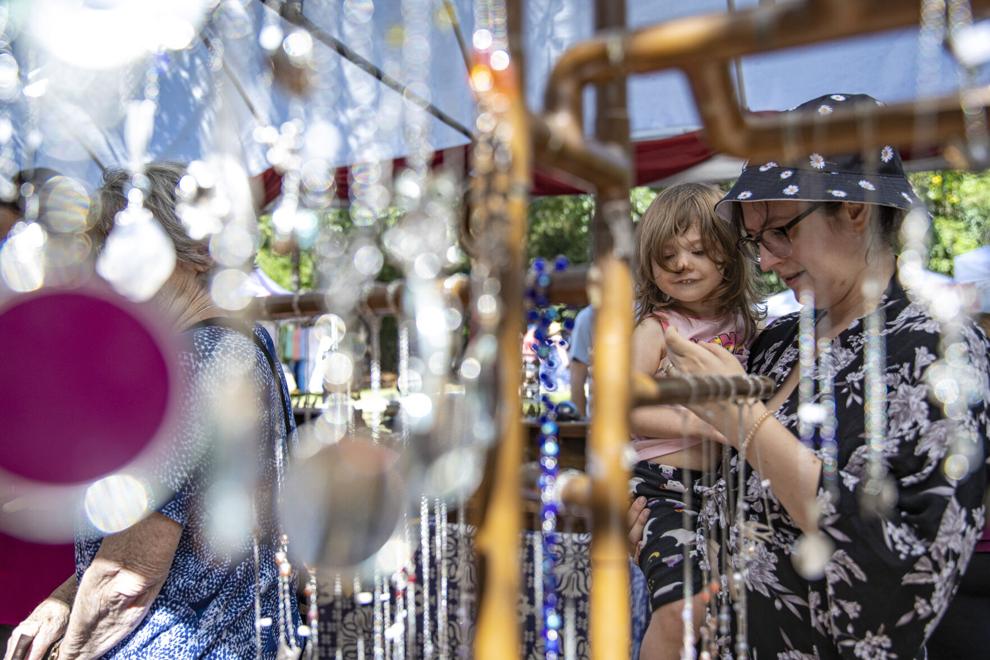 The festival will also feature numerous food trucks, food suppliers and dozens of booths by local businesses and civic clubs. Additionally, there will be Kids Fest area featuring activities like a train ride and Ferris wheel.
The event is typically held in the spring, usually the same weekend as the Cooper River Bridge Run in Charleston. However, COVID-19 resulted in the festival's cancellation in 2020 and postponement to October in 2021.
Stubbs said organizers are looking forward to a more normal event this year. Last year's attendees saw fewer vendors than normal, though she said it wasn't particularly noticeable.
"(Attendees) can expect normalcy, and that's a beautiful thing," Stubbs said, adding "this year you can expect that every inch of the park and Main Street will be covered with vendors, as it always has been."
The festival normally draws more than 230,000 people, both locals and out-of-towners. Stubbs said organizers with the YMCA estimate the influx of people over three days downtown has a $49 million economic impact on local businesses.
The festival also raises around $250,000 in charitable dollars for the YMCA's programming, which Stubbs said is more than "a swim and gym."
"Every dime of that is turned back into the Summerville community. We use that for swim lessons, for gymnastics, for programs such as blood pressure self-monitoring and diabetes prevention, community health initiatives," Stubbs said. "We never turn anyone away due to an inability to pay. That is a huge thing in our organization. It's to make sure than anyone that comes to our doors has access to all that we have to offer."
'A longstanding tradition'
Longtime vendor Celia Mathews , who with her husband Steve and son Jay owns Ginny's Fudge & Nuts, has been taking her treats to arts and crafts fairs since 1994. Flowertown is one of the best organized she's seen. Because it's so well-known, it's a badge of honor for vendors and craftsmen to be included in the festival, Mathews said.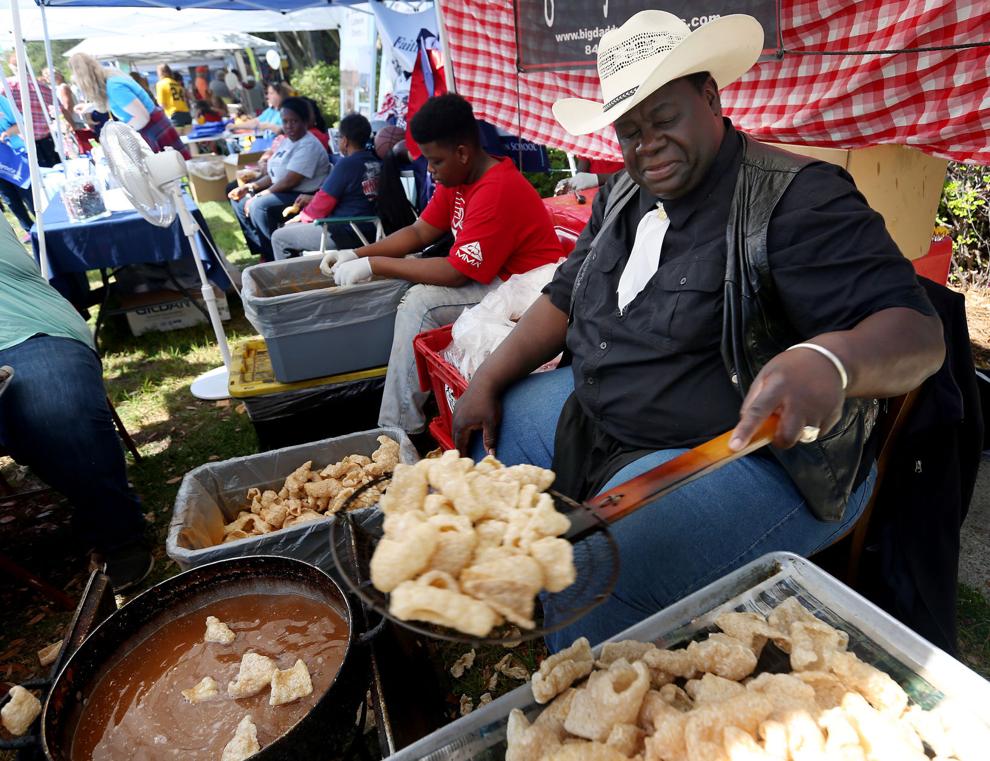 Because of last year's schedule change, she wasn't able to attend the October event. Other than that, she has been present at each festival since 2007.
She said it's a great way for the community to come together and that she looks forward to seeing regular customers, even though her business is based in Georgia.
"It's a longstanding tradition," Mathews said. "We see new people and different people, of course, but imagine a whole year has passed and people are coming to your booth so regularly that once a year, and ordered through the year from you, that you know their name when they approach your booth."
North Carolina diver Zack DeWitt has been bringing his Shark Teeth Mega Store booth to the festival for the past few years, and  organizers say it's always a hit with kids especially. Like Mathews, DeWitt said the festival is well-organized, and the outdoor setting makes the event a great place for families and the community to gather and feel safe during COVID.
"People really ... seem to be valuing the outdoor space more," DeWitt said. "Everyone can kind of find their safe space and for how long of a duration they want to go attend an event, or if they want to attend an event. It's all outdoors. Everyone who orchestrates just does an awesome job of keeping all the vendors together, organizing it all so it's well laid out and easy to understand and walk around."
Even with a slightly smaller festival makeup last year, he said the festival drew a good crowd. People at the festival are always excited and eager to share stories of their own fossil-hunting expeditions when they stop by his booth, where he sells prehistoric shark teeth he's while found diving off the Carolina coasts.
Though the town of Summerville is not an official organizer of the festival, Mayor Ricky Waring said he's glad to see a tradition like Flowertown continuing.
"This is a community event that many people look forward to every year," Waring said. "The festival is a great opportunity to showcase local businesses and activities while bringing people together to enjoy the charm Summerville has to offer."
Stubbs said parking is available on a first-come, first-served basis throughout downtown. Handicapped parking is available at the garage on Central Avenue and First Citizens bank at the event entrance.
She urged attendees to download the Flowertown Festival app, which provides further parking information, a map of the festival and information on food and crafts vendors, including in some cases links to their websites or social media pages.