Former state treasurer and "Southern Charm" star Thomas Ravenel was jailed Tuesday after his former nanny alleged he sexually assaulted her three years ago in Charleston.
The 56-year-old faces a charge of second-degree assault and battery, a misdemeanor that carries up to three years in prison.
Bravo, which runs the reality TV show, confirmed shortly after the arrest that the cable network and Ravenel had cut ties.
He was booked about 10 a.m. at the Charleston County jail. During a court proceeding Tuesday afternoon, a county magistrate ordered Ravenel's release on his own recognizance.
The victim appeared in the courtroom and said she had worked for Ravenel for two years.
"It has affected me every single day," she said. "It's not a situation where someone wins or loses. We all lost."
The Post and Courier does not identify victims of reported sexual assault.
Ravenel said little during the bond hearing. His defense lawyer, Cameron Blazer of Mount Pleasant, said the accusation was "historical."
"He intends to vigorously defend himself," she said.
The arrest stemmed from an alleged January 2015 encounter at Ravenel's Charlotte Street home. The woman reported the episode earlier this year.
She told investigators that he undressed and made "sexual advances" by grabbing her hand and pressing it to his body, an arrest affidavit stated. He tried to remove her clothes, the woman alleged, and her shirt got wrapped around her neck, cutting off her breathing.
Ravenel, the arrest document added, pulled down the victim's pants and fondled her. She crouched down to avoid further assault but he put his body near her face and made vulgar remarks, the woman told the police.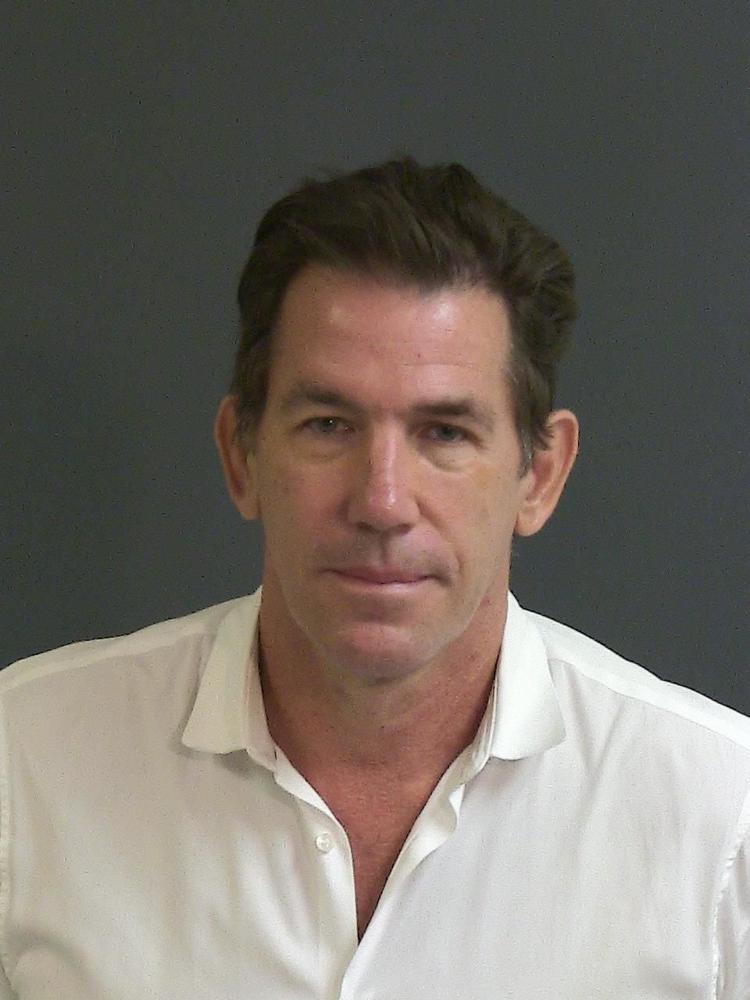 The nanny told her family members about the confrontation a short time later and took photographs of injuries on her chest and neck. 
She came forward in May and gave the account to the Charleston Police Department.
Word of her allegation spread widely on social media and other websites since it emerged on FITSNews.com, a website based in the Columbia area. Charleston detectives spent months investigating the case, interviewing several witnesses who they said corroborated the woman's account and retrieving the pictures of her injuries that matched the timeframe of the assault.
The probe culminated this week with Ravenel's arrest.
Under South Carolina law, his assault charge involves "nonconsensual touching" of a sexual nature, or an attack that caused or could have caused moderate injury.
Ninth Circuit Solicitor Scarlett Wilson, the lead prosecutor in Charleston, said her office was not involved in the initial police probe, which is normal. Judicial rules, she said, prevent her from commenting on the merits of the case.
After Ravenel's first court appearance Tuesday, his accuser spoke briefly.
"There's a need for some accountability here," she said.
Widely known as T-Rav, Ravenel comes from a prominent Charleston-area family and has made several runs for political office over the past two decades. His brief tenure as state treasurer ended in 2007 after a federal grand jury indicted him on cocaine possession charges.
Since the show's 2014 premiere, Ravenel has been a cast member on "Southern Charm," which chronicles the lives of Lowcountry socialites. But in August, he said on Twitter that he would quit, lamenting a contract that allows producers to "fictionalize your story."
"They took advantage of me," he tweeted. "I decided I've got too much to lose."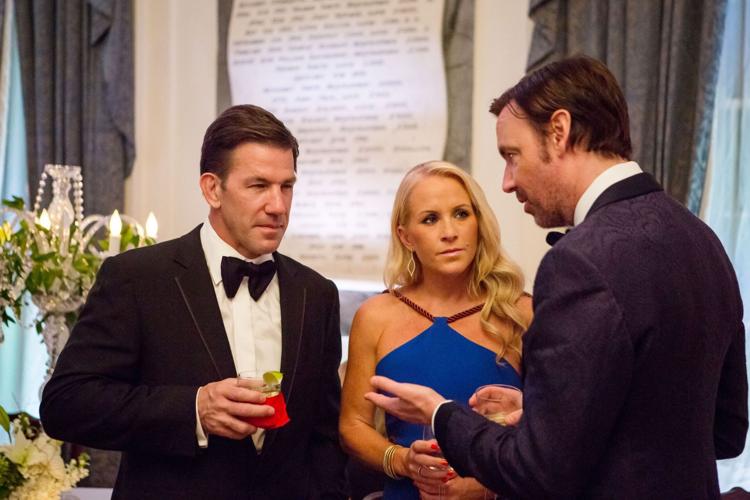 Amid his TV stardom, Ravenel has become the focus of at least one other police investigation that did not prompt his arrest. In 2014, a woman who served as a hairstylist to Kathryn Dennis, the mother of Ravenel's children, accused him of causing her to fall down some stairs at his home. Charleston police released censored cellphone video showing Ravenel naked but declared the accusation unfounded.
After that incident, Ravenel and Dennis broke up, and his campaign to unseat U.S. Sen. Lindsey Graham fell short.