What do a 253-year-old Charleston church, a 122-year-old Columbia cotton mill and a 54-year-old motel in Myrtle Beach have in common?
They all are among the more than 1,500 sites in South Carolina listed in the National Register of Historic Places.
As incongruous as the Waikiki Village Motel's inclusion on the National Park Service's registry might seem — the Palmetto State's list is dominated by properties hundreds of years older — its time has come. The Grand Strand tourism icon is more than 50 years old, which qualified it for consideration, and its unique architecture is integral to Horry County's history.
As the movement to preserve such mid-century modern buildings ramps up, there is an opportunity for many more sites to be included, according to state officials and preservationists.
Robert Lewis, a Columbia-based attorney specializing in tax credits for historic properties, said the listing of newer buildings is creating a renaissance for many cities. It's well underway in Myrtle Beach and Columbia.
"We've lost so many of those cool, mid-century modern, atomic-age buildings," Lewis said. "That's why it's so important for us to save those that are still out there."
Rescuing them can lead to revitalization of an area, he said.
"When you go in and you do a good historic restoration, there is an excitement about it that leads to additional rehabilitation of the historic properties nearby and additional new construction near that project," he said. 
The listing this year of the Waikiki Village Motel on Ocean Boulevard, a Hawaiian-themed destination built in 1963, could be the beginning of a new wave of nominations. Many such quirky structures have been lost to newer development in recent decades.
From the historic listing: "It is a physical representation of commercial progress and the transformation of Myrtle Beach from a sleepy seaside town to a popular tourist destination."
The state's role
The S.C. Department of Archives & History, through its State Historic Preservation Office, helps screen National Register applications. Archives & History's mission is to preserve and promote the documented and cultural heritage of the state.
The Preservation Office receives federal funds through the Park Service and focuses on responsible stewardship of South Carolina's irreplaceable historic and prehistoric places. 
It's difficult to achieve the National Register designation, but the state can help. It takes a great deal of research and writing, said Brad Sauls, supervisor of Survey, Registration & Grants with the Preservation Office. 
"The bar has gotten set higher and higher on how detailed and complex nominations have to be," Sauls said. But the staff there is well-prepared to help guide South Carolinians through the process. 
"For every one of those (already registered), there are eight or 10 out there that are eligible," Sauls said, adding that many buildings from the 1960s are "aging into their significance."
William Kinney, chairman of the state review board for nominations to the National Register, said the future is wide open in South Carolina for new listings — and not just in the metro areas. Each of the state's 46 counties already has at least a few sites on the register.
"South Carolina's small towns and cities have a wealth of historic properties that need to be listed," said Kinney, a Bennettsville resident, longtime newspaper editor and preservationist. "Therefore, nominations need to be submitted."
With the infusion of new residents in the Palmetto State, Kinney said he believes their involvement in historical societies and restoration efforts is critical to preserving the state's history.
Finding the sites
The State Historic Preservation Office recently launched schpr.sc.gov, which offers historic photos, documents, surveys and background about the state's historic sites.
Leading the way on National Register listings is Charleston County with 193 properties, followed by Richland (164); Greenville (81); Beaufort and Spartanburg (74 each); Lexington (58); York (56); and Darlington (52). The Palmetto State has 1,527 sites in total, less than 2 percent of more than 92,000 sites listed nationally.
Meanwhile, the state also has 189 historic districts registered, led by Charleston with 17, Richland with 16, York with 12, Newberry with 10 and Greenville with nine. 
Virginia Harness, architectural historian for the Preservation Office, said the comprehensive documentation process compiles history that might otherwise be lost. "The National Register listing is often the best record of what that building was," she said.
Officials estimate about half of the listed properties are in private hands and aren't open to the public.
But hundreds of other historic sites are accessible. Here's a sampling of historic sites and descriptions, courtesy of the Preservation Office: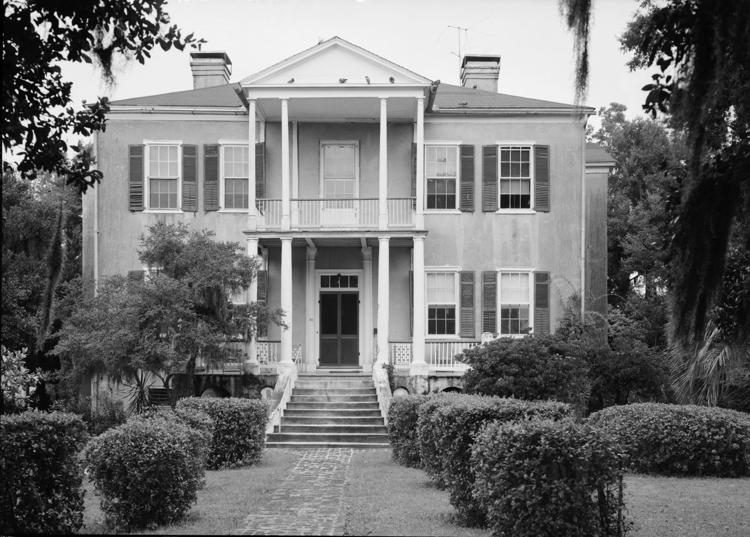 Beaufort
"The Tabby Manse is significant as one of the few remaining early buildings on the South Carolina coast whose exterior walls are made entirely of tabby. The house, built ca. 1786-1788, is considered an important influence in the establishment of distinctive architecture of the city. ... The house retains its original exterior appearance, except for the addition of a frame kitchen at rear ca. 1895. Its two-foot thick exterior walls of tabby are covered with sand-colored scored stucco." (Listed on May 14, 1971)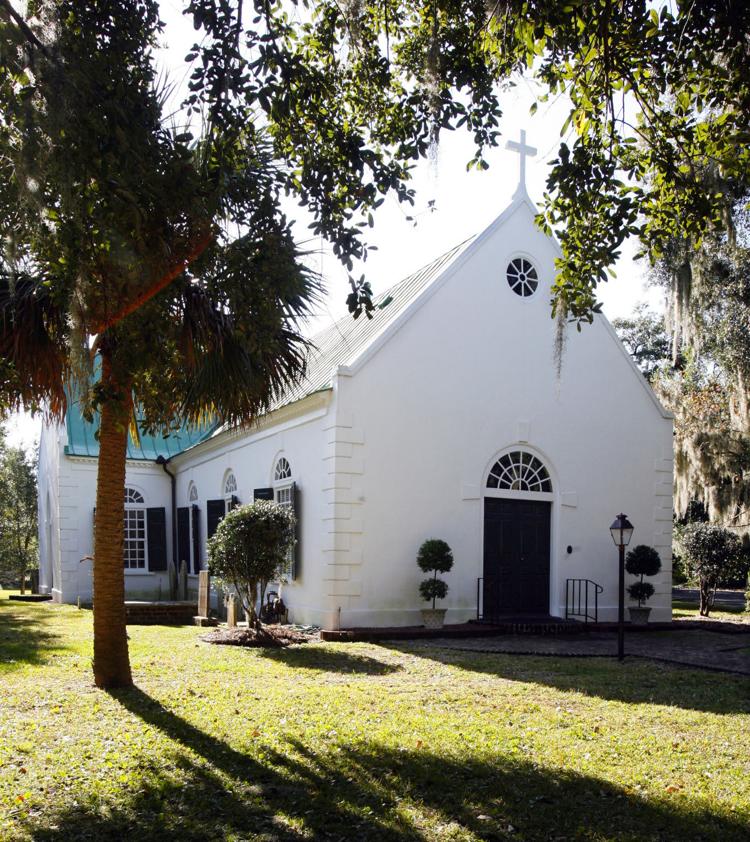 Charleston
"The present St. Andrews Episcopal Church building dates from 1764 and is cruciform in shape. ... With passage of the Church Act in 1706 by the Colonial South Carolina Assembly, this church became one of the administrative centers of colonial government, serving as a place where proclamations and public notices were read and posted, vital statistics were recorded, poor relief was dispensed, and destitute orphans were apprenticed. The building maintains the architectural integrity of a rural colonial parish church of the 1760s." (Listed on Oct. 15, 1973)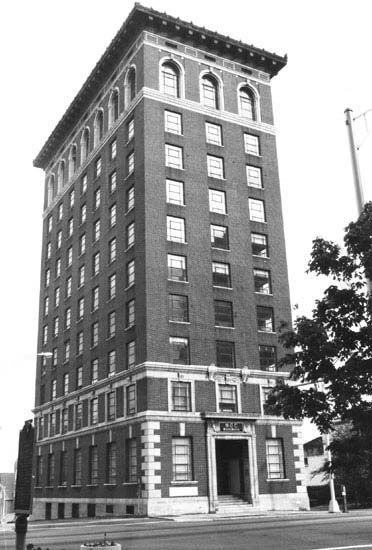 Greenville
"The Chamber of Commerce Building was one of the first skyscrapers to be built in Greenville. The ten-story rectangular building was constructed in 1925. The building was constructed in a period when Greenville was enjoying a high level of prosperity. ... The building shows the influence of the Chicago School of skyscraper design and also of the Neo-Classical style. The composition, a tripartite design with base, shaft, and capital, is based on the classical column." (Listed on July 1, 1982)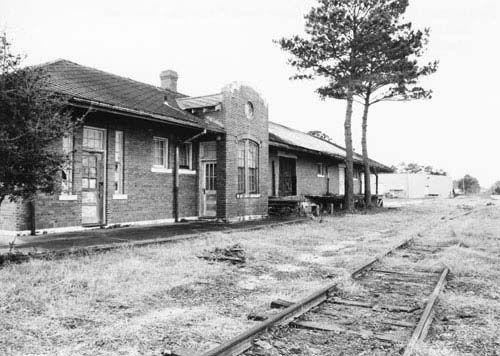 Horry
"The Myrtle Beach Atlantic Coast Line Railroad Station, constructed in 1937, is significant for its role in the transport of passengers and materials into Myrtle Beach during its early period of growth and prosperity, as an unusual variant of the standard railroad station used by the Atlantic Coast Line (ACL) Railroad during the first half of the twentieth century. ... This one-story rectangular building was constructed with the standard ACL bi-level floor plan that has a raised freight room with steps leading down to the lobby/office area. However, the exterior architectural detailing, reflecting Colonial Revival, Craftsman, and Mission stylistic influences, is much more elaborate than other ACL Railroad stations in the south." (Listed on July 22, 2002)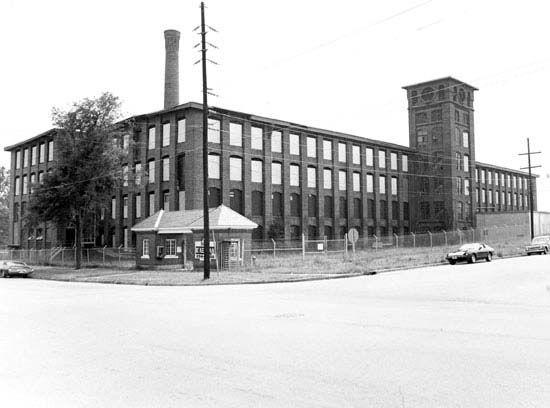 Richland
"The Richland Cotton Mill was the first mill in Columbia constructed under the direction of the prominent mill architect and engineer W. B. Smith Whaley. The original rectangular brick mill building, essentially unaltered since its construction, sits on nearly four acres bordered by Catawba, Main, Whaley and Assembly Streets, where it was completed on October 1, 1895. ... Both architectural design and engineering expertise combined to create an efficient focal point of industrial development in late nineteenth century Columbia." (Listed on Nov. 10, 1983)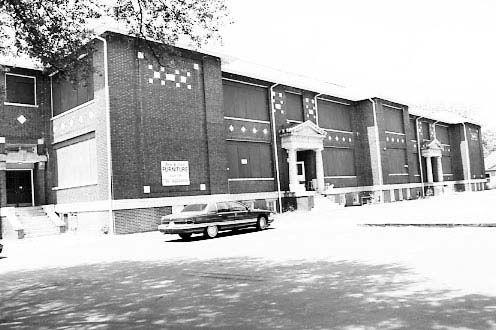 Spartanburg
"The Fremont School is significant as an excellent example of Classical Revival educational architecture of the first quarter of the twentieth century, with notable exterior features including decorative brickwork of Flemish bond with flashed headers, terra cotta ornamentation, Classical Revival entrance porticoes, and notable interior features including arched doorways in the cross corridor. ... The school was constructed soon after the South Carolina General Assembly passed legislation in 1915 requiring all children between the ages of eight and fourteen to attend school, the first compulsory attendance law in South Carolina history." (Listed on Oct. 27, 2000)