South Carolina prosecutor used public money for his brother to spin tunes at pricey Christmas bashes
License to Spend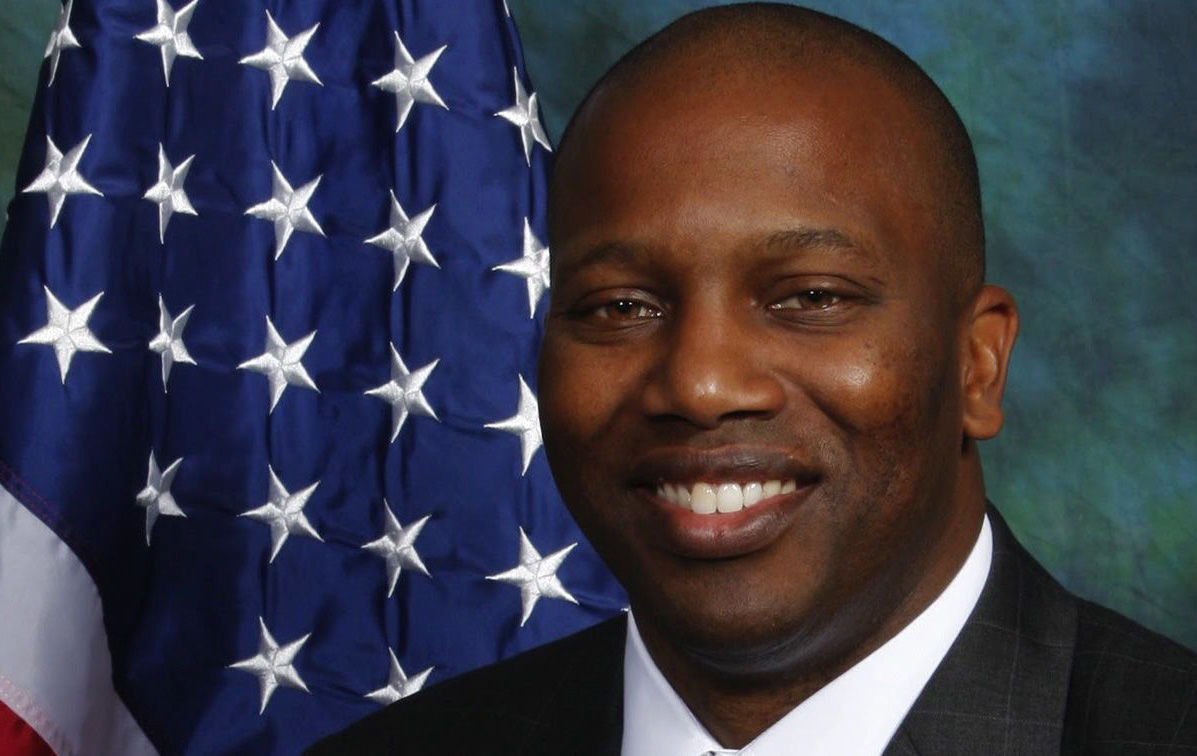 For the past several years, 5th Circuit Solicitor Dan Johnson threw some impressive Christmas parties. His office shelled out thousands of dollars in public money to caterers and an obscure performer from Arizona who calls himself DJ Phlava.
DJ Phlava's real name? Michael Johnson, Dan Johnson's brother.

Johnson's office paid his brother at least $3,000 to DJ parties between 2014 and 2017. An additional $3,600 was spent to fly his brother to Columbia from Phoenix each year.
These and other bills raise new questions about the office's spending practices and whether they run afoul of state ethics laws.

The hiring of Johnson's brother was one of many payments uncovered this week by The Post and Courier's analysis of spending records from Kershaw and Richland counties. Johnson oversees prosecutions in those counties. The records were released after a new watchdog group, PAPR.org, asked for them under the state's Freedom of Information Act.
Within hours of The Post and Courier's initial report publishing online Thursday, the S.C. Attorney General's Office announced that it had asked the State Law Enforcement Division to determine whether the charges merited a deeper investigation.
In his first statement Friday to The Post and Courier, Johnson said he'd been slow to respond to reporters because he was at the hospital awaiting the birth of his first child; The Post and Courier first contacted Johnson's office Tuesday morning.
He defended his spending, particularly his sponsorship of community events.
"We spend money with organizations that are helping our youth."
But it's not immediately clear how some of the listed purchases accomplished that goal.
Take the November 2014 purchase of 25 pairs of gold cufflinks embossed with the seal of the 5th Circuit Solicitor's Office. Those cost $236.
Or the $925 spent on renting a limousine service for Sept. 25, 2016 — destination unknown.
Or the $200 in monthly dues Johnson paid last year to the private Capital City Club, which sits atop Columbia's tallest building and offers sweeping views of the city.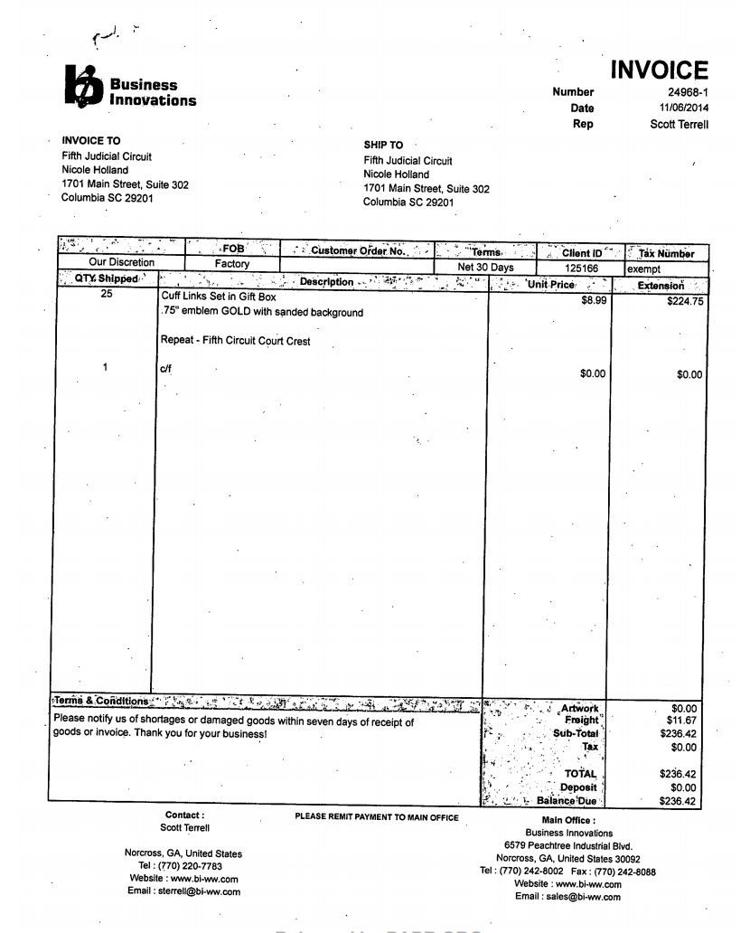 In his emailed statement, Johnson said he would be happy to sit down and discuss his office spending practices, but he did not point to any inaccuracies or offer specific explanation for any of the purchases detailed in a Post and Courier article published Thursday.
"I would like to say this, to my knowledge, no federal, State, Richland or Kershaw County appropriated tax dollars have been used inappropriately for the expenditures outlined in the March 8, 2018 Post and Courier article."
He said his office had released more than 30,000 pages of information "because I have nothing to hide." He neglected to mention that the state's open records laws require him to do so.
Johnson also had nothing to say about hiring his brother to spin tunes at his Christmas parties. Johnson's communications director said commenting would be "inappropriate" because of the attorney general's inquiry.
Attempts to reach Johnson's brother by phone and email were unsuccessful. 
Uber rides and parties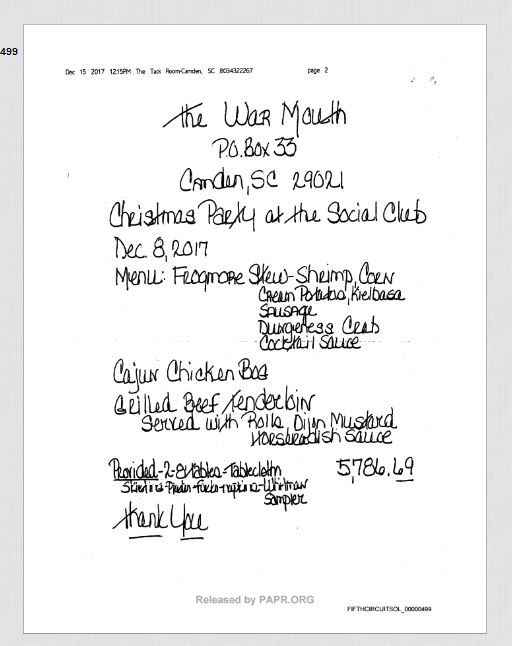 The Post and Courier's initial article detailed Johnson's habit of spending thousands on luxury Uber rides, out-of-state travel, a membership to a swank private club in Columbia, and a Super Bowl bash that featured face painting and a caricature artist. Late Thursday night, PAPR released an additional 10,000 pages of records that raised more questions about the office and its spending.
Among the expenditures:
Pricey retirement parties, including an $8,289 celebration in 2012 with beef and stuffed mushrooms and quiche rolls, a $5,000 bash in 2017 at the Doubletree hotel in Columbia and a $2,080 farewell in 2016, complete with smoked salmon dishes, shrimp cocktails and drinks.
Extravagant Christmas parties, including ones at Social in 2014 ($4,240) and 2016 ($5,000). For the 2016 party, the office also paid for three hours of "Magic Mirror" photo booth for $795.
Festive outings such as a feast for 70 guests at the Carolina Cup horse race in Camden last April. His office picked up the $3,267 tab to treat guests to a catered meal of beef tenderloin and Lowcountry boil with Dungeness crab.
Posh accommodations for him and his staff, including the Mandarin Oriental in Washington, D.C., and Belmond Charleston Place in Charleston.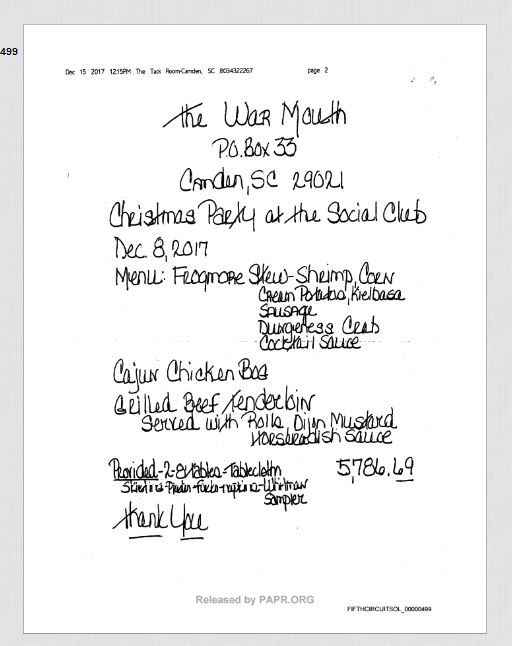 The records also show extensive spending with community groups, as Johnson acknowledged. Many charges were similar to those normally spent on political campaigns.
In 2017, his office paid $1,000 to sponsor the Hoop-ology basketball camp and contributed $775 in 2016 to Benedict College.
It paid $1,600 for the 2017 "Greenville Citadel Club Brigadier Foundation Golf Tourny & Coaches dinner," receipts show. Johnson is a Citadel graduate, and also forked over $300 in 2013 to sponsor a Citadel alumni legislative barbecue.
Other beneficiaries included the American Legion ($300), Camden Rotary Club ($203) and a $500 golf sponsorship for The Links Foundation.
Johnson said in his statement that "if a mistake was made, then I will certainly remedy it," but he largely dismissed the massive record dump by PAPR as an attack on him and his office by a "former solicitor with a political axe to grind." The reference appeared to name-check former 5th Circuit Solicitor Dick Hartpoolian, whose law firm is assisting PAPR with legal work.
PAPR, whose purpose is to acquire government records using the state's Freedom of Information Act, is led by Chris Bryant, a Charleston lawyer; Bill Fox, a former Greenville News editor; and Porter Barron Jr., owner of The War Mouth, a Columbia restaurant.
Hartpoolian brushed off Johnson's criticism and noted that he and Johnson's predecessor's generally stayed no place nicer than a Holiday Inn when they traveled. Hartpoolian said he seldom left his district at all. He said he is dismayed to see money that could go toward prosecutions being lavished on travel and other perks.  
Records show that Johnson has traveled extensively during his seven years in office, visiting Portugal, Spain, Germany and Ecuador, as well as a host of cities across the United States.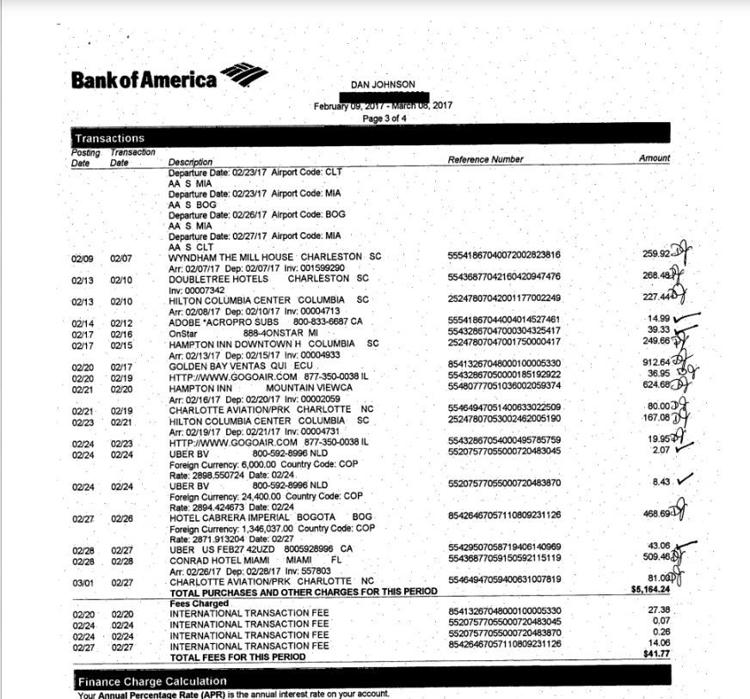 Among other things, Johnson's office was charged $4,562 in February and March 2017 by Golden Bay Hotel & Spa, a deluxe hotel in the Galapagos Islands that says it was "designed to offer its guests an unparalleled level of comfort and world class service." The Kershaw records did not indicate the purpose of the trip, and it's unclear if Johnson made any attempt to reimburse that money at a later date. 
Johnson also sent a deputy solicitor to Germany for seven days in May 2017 to attend the 70th anniversary of a police academy there as part of an exchange program with his office, documents show. She had an expense budget of $120 per day during the trip. 
Ethics act questions
The office's hiring of Johnson's brother raises even more questions. S.C. ethics laws prohibit public officials from using their office to obtain an economic benefit, or a benefit of more than $50, for a family member, said John Freeman, a professor of law emeritus at the University of South Carolina.
"If you look at the language of the ethics commission rules of conduct, it looks to me to be improper," Freeman said. "And I'd want an explanation."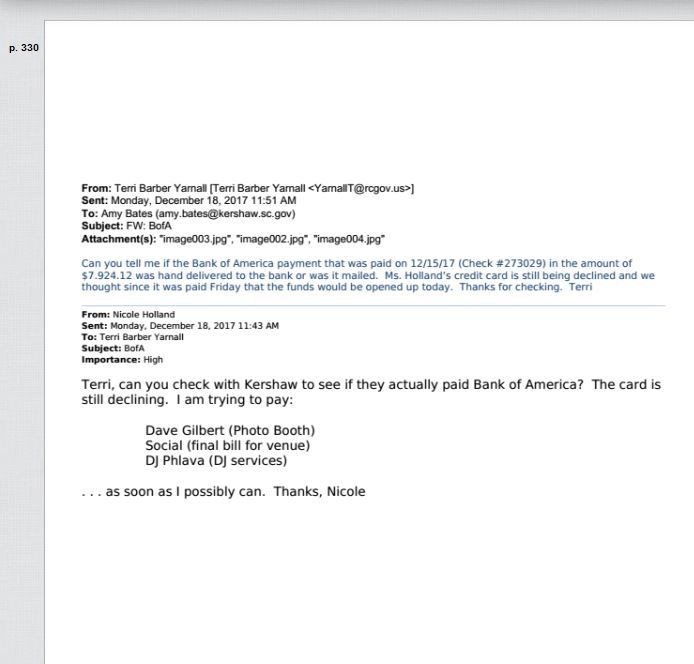 After DJ Phlava performed at Johnson's party on Thursday, Dec. 22, 2016, Johnson's office sent his brother a $1,500 payment through PayPal on Christmas Eve, records show. 
In December 2014, Kershaw County sent Johnson's brother a $1,500 check after Johnson submitted an expense for his brother's DJ performance. 
It's unclear if Johnson's office paid his brother for DJing parties in 2015 and 2017. But receipts and credit card statements show Johnson's office spent $566.20 to fly Johnson's brother in from Phoenix on Dec. 11, 2015. That day on his Facebook page, Michael Johnson posted, "Headed to COLUMBIA to do some damage ... private party til 10 pm ... NIGHTCLUB after that."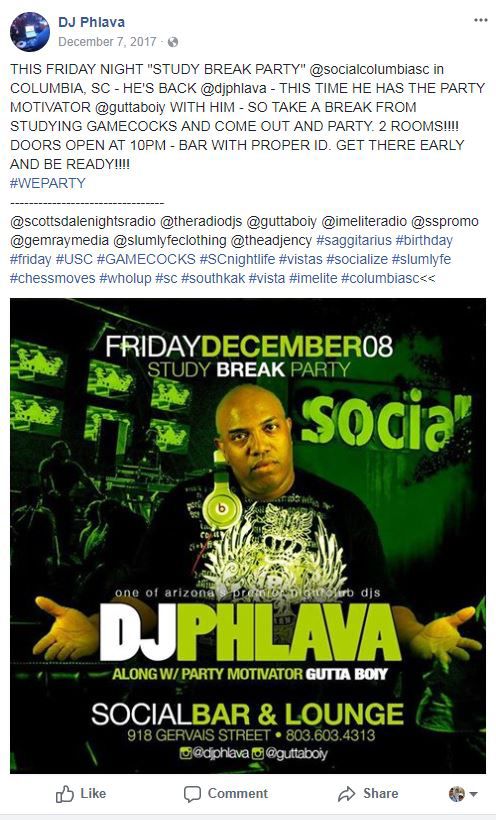 In December 2016, Michael Johnson posted a photo outside the Social club and said, "So blessed to play here another year ... catch me this Thursday night."
In 2017, Johnson's office spent $1,524 to fly in Johnson's brother and a guest on Dec. 8 — the same day as Johnson's holiday party. The brother's guest was Sammie Mack, who social media posts suggest is a co-performer.
On Dec. 18, 2017, Nicole Holland, Johnson's communications manager, sent an email to a colleague asking if a payment for "DJ services" to Johnson's brother had been confirmed. She didn't specify the amount, but said she was trying to get DJ Phlava paid "as soon as I possibly can."
Johnson, elected in 2010, earns a $136,905 public salary. Some 9,000 cases remain active on the office's docket.
Mary Katherine Wildeman, Jennifer Hawes and Schuyler Kropf contributed to this report.
Follow Joseph Cranney on Twitter @joey_cranney.