Luxury Uber rides.
Home plate seats to a Minnesota Twins game.
Membership in a swank private club.
A South Carolina prosecutor's office racked up thousands of dollars in charges on these items and other perks — all on the taxpayers' dime, newly released records show.
The office of 5th Circuit Solicitor Dan Johnson, which prosecutes cases in Richland and Kershaw counties, spent big bucks outside the courtroom while some 9,000 active cases remain pending on its docket.
Charges include a $6,000 Christmas party with beef tenderloin and a $2,000 Super Bowl bash complete with face-painting services, according to a Post and Courier analysis of records obtained by PAPR, a new South Carolina watchdog group.
Within hours of the newspaper's report publishing online Thursday, S.C. Attorney General Alan Wilson asked the State Law Enforcement Division to review the matter and determine if a larger investigation is warranted.
"We have just received this information and are reviewing it," a spokesman for Wilson said.
The newspaper's analysis found one curious bill after another. In one case, Johnson put a $912 charge on the office's credit card for a stay at a deluxe hotel in Ecuador's Galapagos Islands. It was unclear what business purpose that trip entailed or whether Johnson reimbursed the government for that bill.
In another case, he charged $509 for a stay Feb. 26, 2017, at a five-star Miami hotel on a return trip from Bogota, Colombia.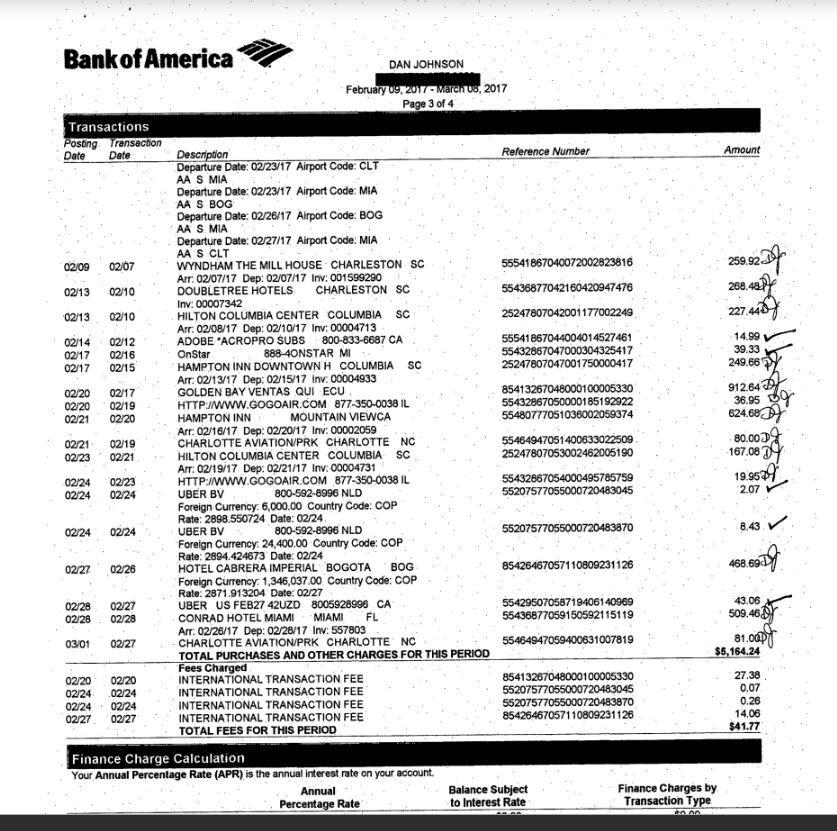 During his many out-of-state and international trips, Johnson hailed high-end Uber Black cars instead of lower-priced options. Uber Black vehicles offer the promise of luxury sedans, such as a Mercedes or Audi, or a roomy SUV. 
One $179 ride in August 2016 began in downtown Minneapolis and went to the area near Paisley Park, the recording studio for Prince, who had died several months earlier — a 43-mile trip.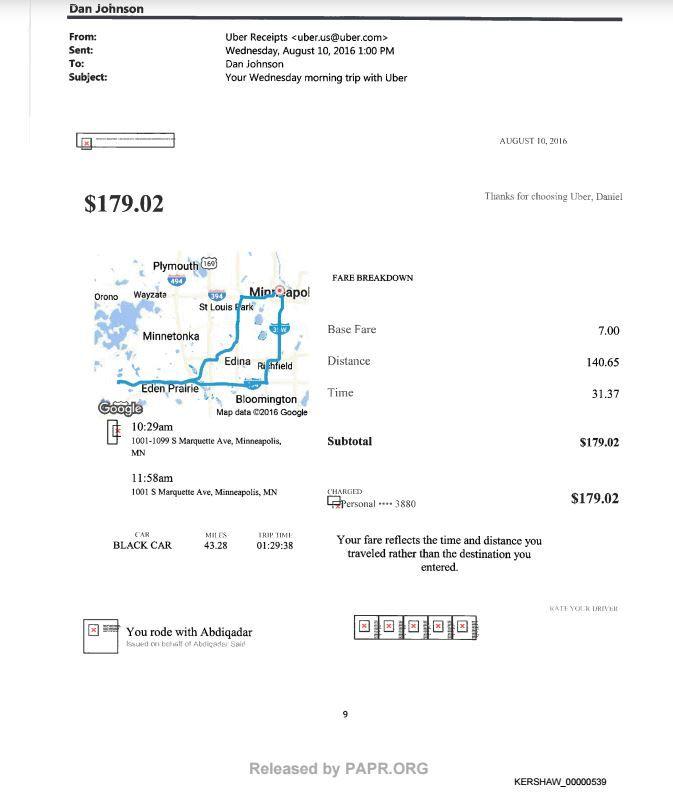 The Post and Courier pinpointed the charges in nearly 1,000 pages of Kershaw County documents recently obtained by PAPR, whose purpose is to acquire government records using the state's Freedom of Information Act. Its leadership includes Chris Bryant, a Charleston lawyer; Bill Fox, a former Greenville News editor; and Porter Barron Jr., owner of The War Mouth, a Columbia restaurant. Dick Harpootlian's law firm is working with the group to file open records requests. Harpootlian is a former 5th Circuit solicitor and ex-chairman of the state Democratic Party.
The records don't specify from what accounts the expenditures were funded and provide no indication as to whether Johnson or his staff later reimbursed the office for any items.
On his office's website, Johnson listed several of his "philosophies," including: "Public trust is the key to improving our organization" and "We must always stand ready to account for our actions and not be offended when we are asked to do so."
Johnson, who earns $136,905 annually as solicitor, did not make himself available this week to provide further clarity on his office's spending. 
The Post and Courier first contacted Johnson's office Tuesday morning. His communications director, Nicole Holland, said he would be available Wednesday afternoon. 
A reporter waited three hours in the solicitor's office Wednesday. Holland and Johnson didn't show up for the 1:30 p.m. appointment.
Johnson didn't return messages left by phone and email. Holland didn't answer emailed questions.
Late Thursday, Johnson sent an email to The State newspaper stating that "to my knowledge, no federal, state, Richland or Kershaw County appropriated tax dollars have been used inappropriately." Johnson went on to say that he would review any expenditures involving "potential misuse of taxpayer funds" and "if a mistake was made, then I will certainly remedy it," The State reported.
Johnson told the Columbia newspaper that his office released some 30,000 pages of information to PAPR "because I have nothing to hide."
Accomplished prosecutor
In 2010, Johnson, a Democrat, became the first African-American elected as chief prosecutor for the 5th Judicial Circuit. He has a long list of accomplishments: At age 22, he received the Order of the Palmetto, South Carolina's highest civilian award, for his work with youth and at a domestic abuse center. He served as chief deputy and legal counsel for the Richland County Sheriff's Department, and was a captain and judge advocate in the U.S Army Reserve. He is up for re-election this year. 
Johnson's budget in the current year includes state funding and fees, but also includes a $320,000 allocation from Kershaw County taxpayers and a $4.8 million allocation from taxpayers in Richland County.
The Post and Courier reviewed Johnson's charges submitted between 2010 and late 2017.
Taken together, they show his office spent hefty sums on office celebrations, community events and travel. 
In one 13-month period, he spent at least $1,200 on Uber rides, mostly choosing the more expensive Uber Black and Uber Select options.
He also submitted additional receipts in 2016 for Uber trips to and from hotels and casinos during a two-week stay in Las Vegas, as well as rides during other trips to Washington, D.C., and Chicago. In Washington, the receipts show rides were hailed after working hours from hotels to destinations near nightclubs and restaurants. Return trips were made in the wee hours of the morning.
During these and other trips, his office also submitted receipts for pricey meals and entertainment offerings.
In 2012, he attended the National Community Prosecution Conference in Minneapolis. Among the charges were two tickets for a total of $118 for a game between the Minnesota Twins and Los Angeles Angels.
"Nicole, Get me two tickets. Check to see where the best seats are," Johnson wrote.
A seating chart indicates the tickets placed him behind home plate.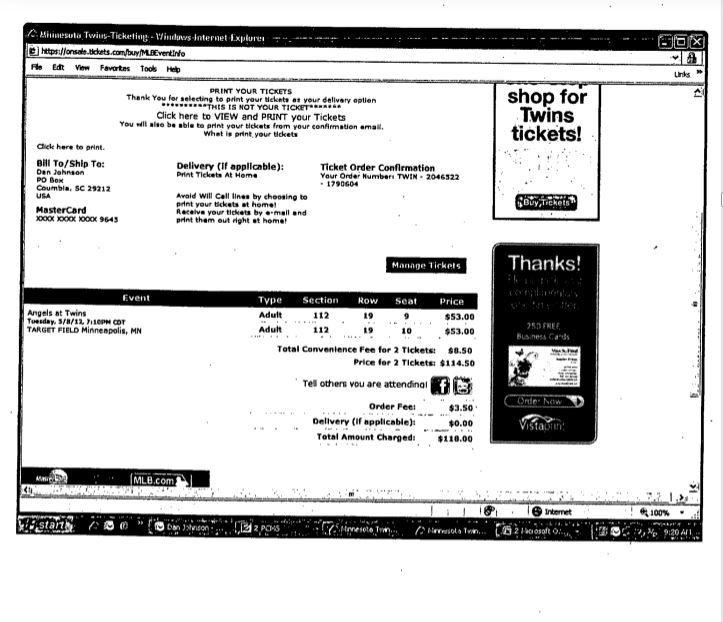 His office also covered a $623.53 tab in 2017 at Hanks Oyster Bar in Alexandria, Va.; $276 at Thoroughbreds, a steakhouse in Myrtle Beach; $363 at Pearlz Oyster Bar in Columbia; and a $197.93 bill at Ruth's Chris in Columbia. 
Other travel bills in 2017 included trips to New Orleans; Nashville, Tenn., Hartford, Conn.; Minneapolis; and Bogota, Colombia.
Out of office
Johnson's travel generated waves in the state's legal circles last year when Harpootlian subpoenaed Johnson in connection with a criminal case.
Johnson, however, was in the Galapagos Islands at the time. During a court hearing over the subpoena, Harpootlian asked that his client be released "so he is not sitting in jail while the solicitor is sunning himself on equatorial beaches," The State newspaper reported. Johnson apparently flew back to Columbia for a second hearing before state Judge Jean Toal.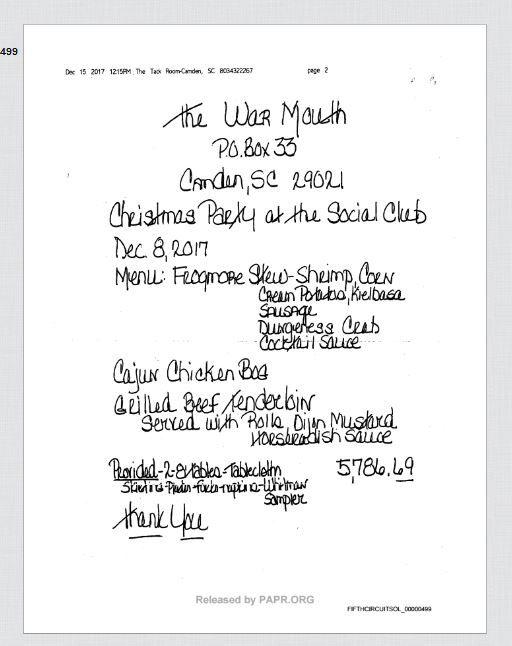 Closer to home, Johnson's agency charged taxpayers more than $7,700 for dues and meals at the Capital City Club. The private club sits atop Columbia's tallest building and is known for its sweeping views of the city and surrounding Sandhills.
The office capped 2017 with a Christmas party at Social Bar and Lounge that cost taxpayers $5,786.69. Catered by The War Mouth, the menu included Frogmore stew, Cajun chicken bog and grilled beef tenderloin.
All told, Johnson charged more than $11,700 at restaurants and private clubs and $8,800 for special events, records show.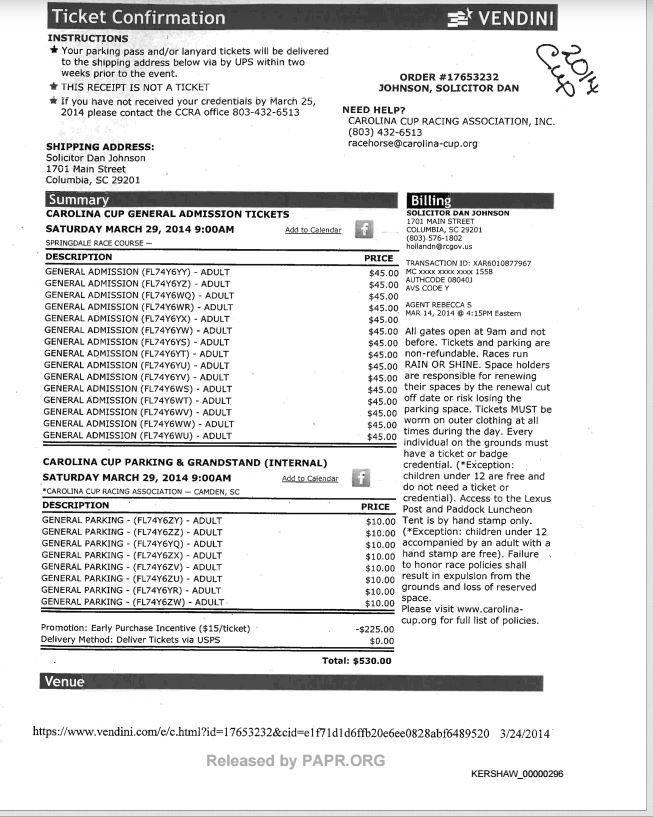 Johnson's office also spent more than $1,900 in 2014 to purchase 15 tickets to the Carolina Cup horse race in Camden, along with food, embroidered polo shirts and complimentary leather portfolios for guests. And he has shelled out more than $6,000 since 2014 on flowers and plants for various staff and community members, including Valentine's Day roses for the "Ladies of the 5th Circuit."
Campaign-like spending
Many charges were similar to those normally spent on political campaigns. His office was a frequent donor to community causes.
The office spent $171 on markers and colored pencils for a back-to-school event at Bethlehem Baptist Church; it gave $1,000 to Delta Sigma Theta sorority's fundraiser, " A Red Carpet Affair"; it gave another $1,000 to the "Pink Ice Gala," a fundraiser of the Alpha Kappa Alpha sorority's charitable foundation in Columbia.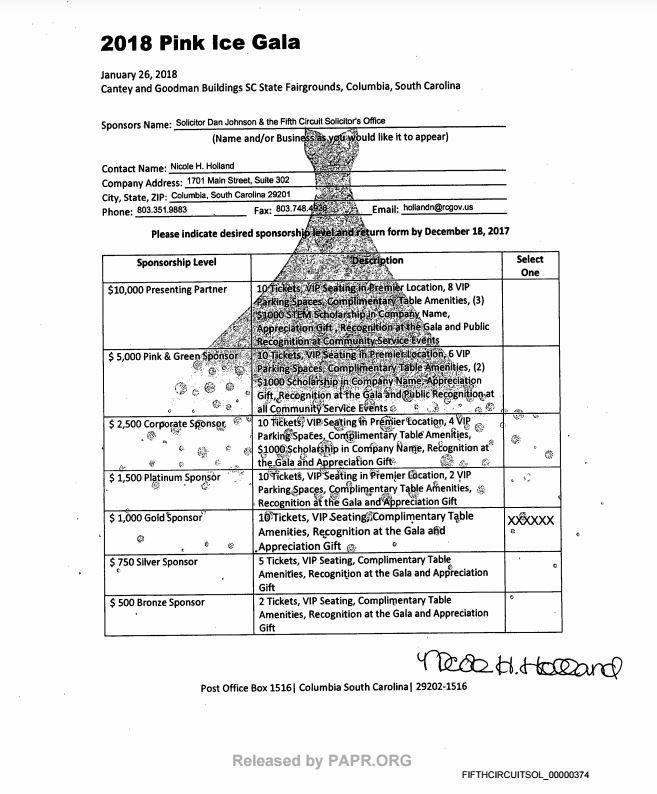 Meantime, his office bought lots of books — $1,006 at Books-A-Million for 75 copies of "7 Habits of Highly Effective People" and $287 at Barnes & Noble for titles that included "10-Day Green Smoothie Cleanse" and "Four Things Women Want From A Man." Yet another book buy included romance novels such as "You Maybe," "Real Live Boyfriends" and "Played."
John Freeman, the University of South Carolina law school's professor emeritus on professional ethics, said he saw no ethical issues with a solicitor sending flowers to employees or doing events to build morale.
"That has a business purpose that I wouldn't think twice about," Freeman said.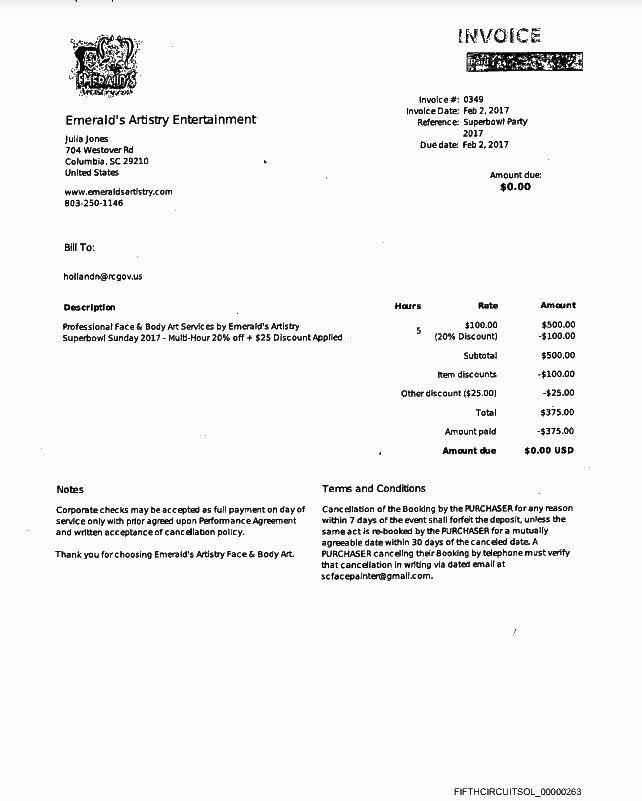 However, contributions to community causes and charities are another matter, he said.
It might be perfectly fine for a private law firm to make such donations to generate cases and goodwill. But when a government agency does this, "you're basically taking public money and reallocating it to a private charity" to enhance an elected official's community status.
"The taxpayer doesn't get a deduction out of this," he said, adding that if an elected official feels strongly about a charity, "they can dig money out of their own wallet."