The 84-year-old Walterboro-area preacher and radio personality accused of sexually assaulting multiple women at the secluded Christian compound he runs is back on the airwaves.
On Thursday afternoon, Ralph Gordon Stair could be heard on the radio inviting visitors to feast with him and his followers, who he calls "the saints," to take part in a Pentecost celebration May 20 at Overcomer Ministry.
"This is the last generation," Stair said during the broadcast. "The last time."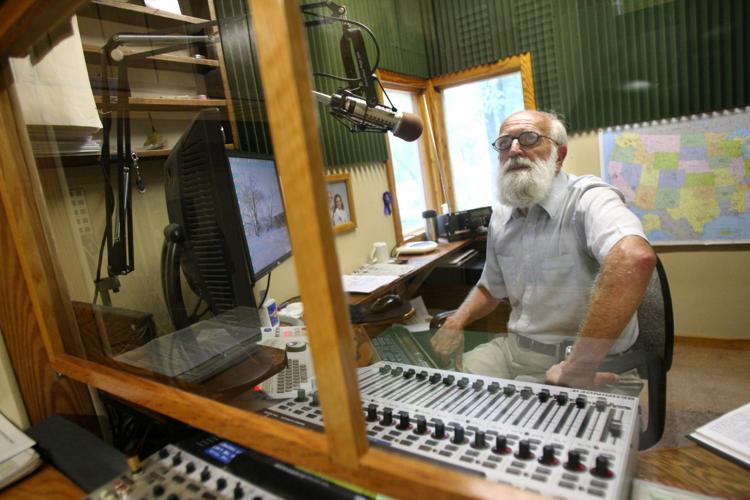 Stair was arrested in December after state and federal authorities raided the sprawling 130-plus-acre property, tucked off S.C. Highway 61, known as Overcomer. The preacher faces charges including criminal sexual conduct, criminal sexual conduct with a minor, kidnapping, burglary and assault.
Stair returned to the compound in January after a judge set bail with various conditions.
Four women interviewed by The Post and Courier last year described incidents ranging from groping to rape they said occurred in various locations on the property, including Stair's radio room.
"He has a lot of control there," one of Stair's accusers said at a Jan. 24 bond hearing, his first court appearance since waiving his initial bond hearing after his December arrest. "If something were to happen there, no one would say anything."
In the past three decades, Stair has drawn an international following with his shortwave radio program preaching that the end of days is near, which is broadcast via satellite, AM and FM frequencies. Immediately after Stair was arrested, stations across the country dropped his program from their lineups.
Many of the six dozen or so followers who live and worship at Overcomer Ministry credit the radio sermons as the source that drew them there in the first place, according to multiple defectors. The Post and Courier previously reported that the broadcasts serve as the ministry's largest recruitment arm and its most significant expenditure.
It was not immediately clear when Stair began broadcasting again. Nobody at Overcomer could be reached for comment Thursday, and one of Stair's defense attorneys, Jack Swerling, said he was unsure when production resumed.