South Carolina's population continues to swell, and it remained a Top 10 most-popular destination for people on the move last year.
The Palmetto State ranked No. 7 in 2017 for inbound relocations, dropping two notches from the previous 12 months, according to an annual study conducted by United Van Lines.
The moving company said 57 percent of its trucks in South Carolina dropped off household goods for newcomers, placing it among the nation's top destinations for those seeking a new home.
The United survey noted several states in the Northeast and Midwest continue to see people fleeing to the Northwest and South.
"This year's data reflects longer-term trends of movement to the western and southern states, especially to those where housing costs are relatively lower, climates are more temperate and job growth has been at or above the national average, among other factors," said Michael Stoll, economist and professor in the Department of Public Policy at the University of California in Los Angeles.
"We're also seeing continued migration to the Pacific Northwest and Mountain West as young professionals and retirees leave California," he said.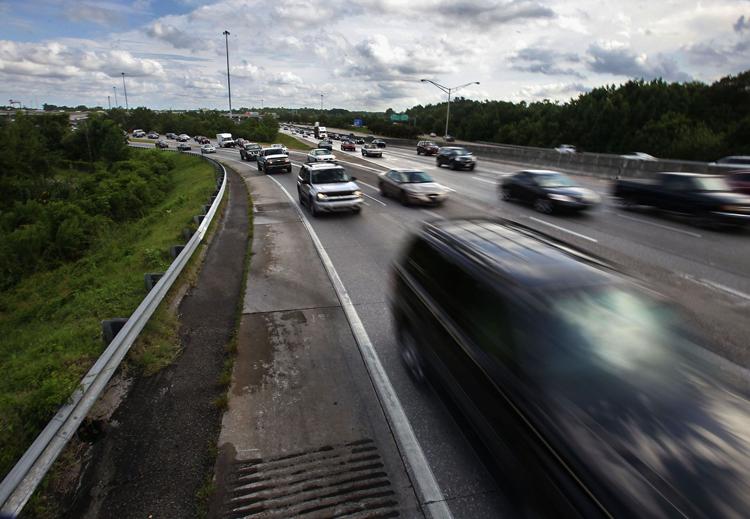 The study found 52 percent of all moves to the South were inbound, with South Carolina, North Carolina and Alabama picking up most of the newcomers. The top reasons for packing up and settling down somewhere new included company transfer, new job, retirement and proximity to family.
Vermont, at 68 percent, took top honors as the state with the most inbound moves, knocking South Dakota, which jumped to No. 1 last year, to No. 5. Oregon, which held the No. 1 spot for the previous three years, came in at No. 2.
Neighboring North Carolina remained at No. 8 for the second year, just behind South Carolina.
Illinois logged the most outbound moves at 63 percent, based on the company's 41st annual survey.
The Northeast continues to bleed residents. New Jersey, New York and Connecticut took three of the top four spots for the third consecutive year, with 57 percent or more of all moves headed elsewhere. Massachusetts and Wisconsin joined the list with 55 percent or more of their moves outbound.
The survey measures the moves by United Van Lines in the 48 contiguous states and Washington, D.C. United classifies states as "high inbound" if 55 percent or more of the moves are going into a state and "high outbound" if 55 percent or more moves are coming out of a state.
States with little difference between inbound and outbound moves, such as Nebraska and New Hampshire, are reported as balanced.
A similar study by rival Atlas Van Lines found South Carolina balanced with fewer than 55 percent of all moves either inbound or outbound last year.
Census Bureau data for the 12-month period ending July 1, 2017, shows the state gained 64,547 residents, or about 177 a day, with many of them choosing the Lowcountry for their new home. South Carolina now has 5.02 million residents, nearly doubling the population in less than 50 years.
The Charleston Regional Development Alliance estimates an average of 28 new residents a day call Charleston, Berkeley and Dorchester counties home. That number excludes net new births of 10 a day.