HANAHAN — Carlos Borrego stresses every time he hears a gust. The drumming of a generator gives him a headache.
Little more than a month ago, he was at his in-laws' home in the Puerto Rico mountains near San Juan when the 150 mph winds of Hurricane Maria tore the town to splinters. The destruction — to the homes, the trees, the roads, the bridges — was so massive he couldn't leave for days.
He finally joined his wife, Niurka, and daughter, Adriana, two weeks ago in their new Hanahan home. Told that Hurricane Hugo made landfall here in 1989 with winds nearly as strong, he is startled. Borrego was a child when that storm also lashed Puerto Rico.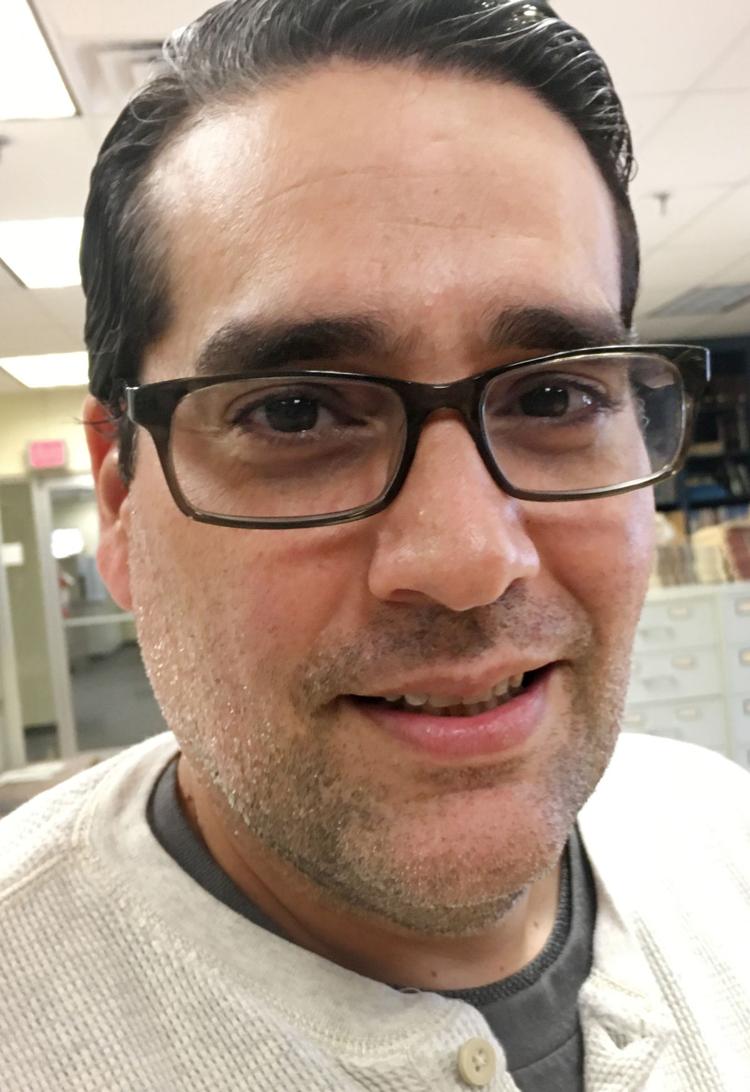 "Hugo? Here?" he says in disbelief.
The 2017 hurricane season — with its devastating month of extraordinarily powerful storms — officially ends Nov. 30. It's been as much as over for most of the month. Late season forecasts of at least one more "major" hurricane, a storm with winds stronger than 110 mph, never panned out.
The horrific season died away with barely a whimper. But it left some people in the Lowcountry, the state and the nation shaken to their core. Hundreds have died from the Caribbean to the U.S. mainland. Hundreds of thousands more are homeless. Repairing the damage will cost billions.
Whether that onslaught of powerful storms is a hint of hurricane seasons to come remains to be seen. But current climate conditions suggest 2018 could be just about as bad, and researchers gradually are coming to a consensus that the warming seas will bring more intense storms.
"This may be a harbinger of the future, since we expect the strongest hurricanes to get stronger in the future climate," said meteorologist Jeff Masters, with Weather Underground.
'Incredibly active'
Seventeen designated storms formed this year with winds at least 30 mph, subtropical storm strength. Nine became hurricanes and six of those became devastatingly powerful "major" hurricanes.
Four of the worst hurricanes formed one after the other from late August into September. Two — Irma and Maria — reached cataclysmic Category Five with winds stronger than 156 mph. The other two — Harvey and Jose — reached Hurricane Hugo strength with winds above 130 mph. 
At one point, Irma became strongest hurricane ever recorded in the Atlantic Ocean. The combined power of the four storms, along with weaker hurricanes Katia and Lee, made that period the worst on record.
The most disturbing oddity of the year may be that, statistically, it could have been worse.
Despite the never-recorded-before landfall in the United States of three catastrophic Category 4 storms with winds at least 130 mph — Harvey, Irma and Maria — the year as a whole was only the ninth most active for storms, tying with 2005.
"All in all, the season ended up very active, classifying as a top 10 season by most parameters that we look at for classifying hurricane seasonal activity," said chief research scientist Phil Klotzbach, of the Tropical Meteorology Project.
"(But) the season was really marked by the incredibly active September. All other months had activity at fairly close to normal levels," he said. 
The costs
In September, Irma made a bead for South Carolina from the Gulf of Mexico as a major hurricane. The core of the storm turned west, but its outer band winds raked the state's coast as residents were still recovering from Hurricane Matthew in 2016.
Surprisingly, the damage toll from Irma was less than feared. Of course, that's about $90 million in insured losses so far, with at least one more round of reporting still ahead, according to the S.C. Department of Insurance. In contrast, the losses from Matthew in 2015 were $1 billion, said Ray Farmer, the department director.
"We dodged a big bullet," Farmer said. "But it was still catastrophic if your house was hit."
Greg Garner knows. His family's famous octagonal cottage on Sullivan's Island — a Hurricane Hugo survivor that stood through a list of storms afterward that he can name one by one — lost its roof and its porch to a waterspout from then Tropical Storm Irma.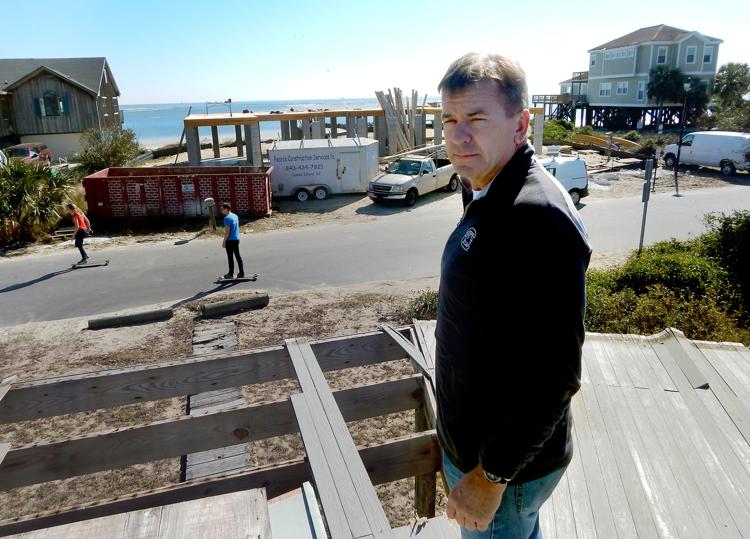 The damage has made it uninhabitable for now. The family is waiting for insurance payments and permits to repair. Selling it is something they think about, but it's like giving away their lives.
He grew up in the house. His children spent Fourth of July holidays there. Before they could eat, his father, Joe Frank Garner, would make a Carolina Day speech and the grandkids had to recite who the South Carolina signers of the Declaration of Independence were.
"To see it like this, I'm almost sorry to say I'm looking at it," Garner said. "We were 400 miles from the center of the storm. You tend to focus on where the eye of the storm is heading. It doesn't matter how far away you are, you can still be affected substantially."  
The rescues
Three months after fishing charter captain Jamie Hough returned from rescuing dozens of people in Texas towns flooded by Hurricane Harvey, the memories are still vivid — houses under water to the second floor, the deaf family his boat brought to safety from a street listed as evacuated.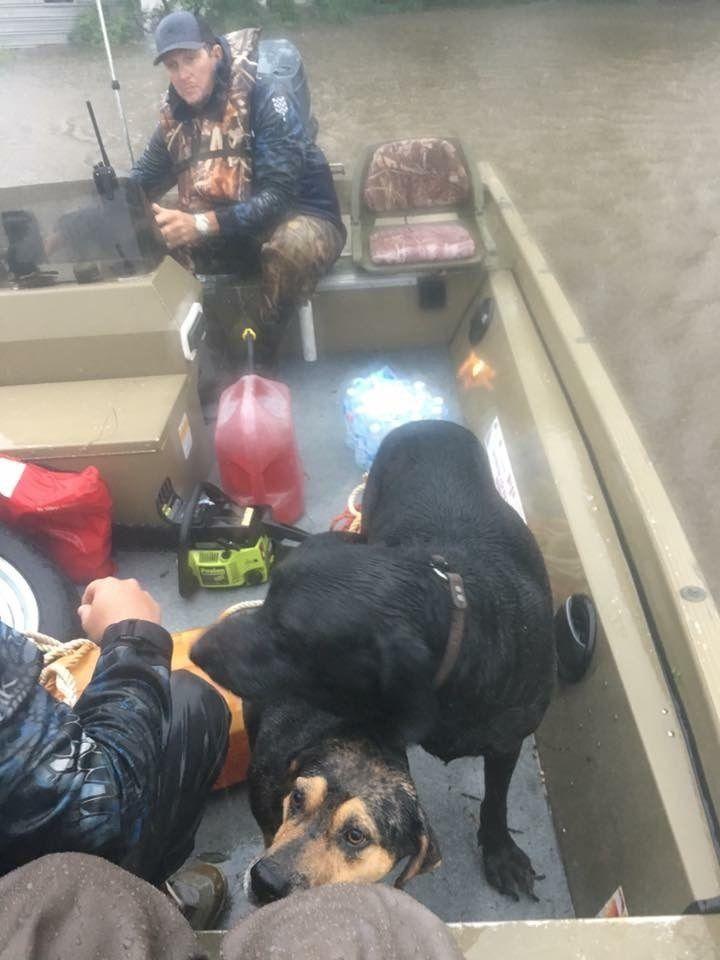 Hough, of Mount Pleasant, still thinks about the 18 people who swarmed his truck for a ride to a shelter, half of them riding in the jon boat he towed behind. He pulled from the flood a Labrador retriever with a broken leg and a bird shot-pocked Catahoula that are now his family's dogs. 
"What surprised me the most was how unprepared people are and how much they don't listen to warnings. A lot of people don't want to leave. They're more afraid of looters than they are of the natural forces," he said.
"Not for me and my family. I'm not going to stick around when it's something that's going to be bad."  
The future
Borrego couldn't call his family for a week and cried when he heard their voices. His daughter jumped into his arms when he made it to Hanahan and they cried together.
"I keep telling my wife, I know you've seen the pictures. But it's not the same as being there. The sounds, it was horrible. The wind beat so aggressively," he said. At one point, the hinges started to give on his in-laws' wooden front door.
"My father-in-law said it was like hawks coming into the house," he said.
South Carolina and the rest of the Southeast coast could be in for more storms of such strength.
"Basically, at this point, we can't detect trends in Atlantic hurricane activity using the observational data set," Klotzbach said. "But most global models argue for small increases in storm intensity for the strongest storms in the future."