The son of a Florence County man accused of shooting seven law enforcement officers last week faces another sexual assault charge after a second child victim emerged, authorities said Friday.
Seth David Hopkins, 28, faces a count of first-degree criminal sexual conduct with a minor under 11 years old. Investigators said the crime happened between 2009 and 2010. The charge carries a mandatory minimum prison term of 25 years.
He had already been jailed on a charge of second-degree criminal sexual conduct with a minor between 11 and 14 years old, which is punishable with up to 20 years behind bars. Investigators said last week as Hopkins appeared in court on the first charge that they expected more victims to come forward.
Sheriff's deputies on Oct. 3 went to Hopkins' home west of Florence to serve a search warrant and interview him after the first victim told investigators that he had sexually assaulted her. But his 74-year-old father, disabled Vietnam War marksman Frederick Hopkins, was waiting with a high-power rifle and opened fire, killing a city policeman and wounding six other officers, authorities allege.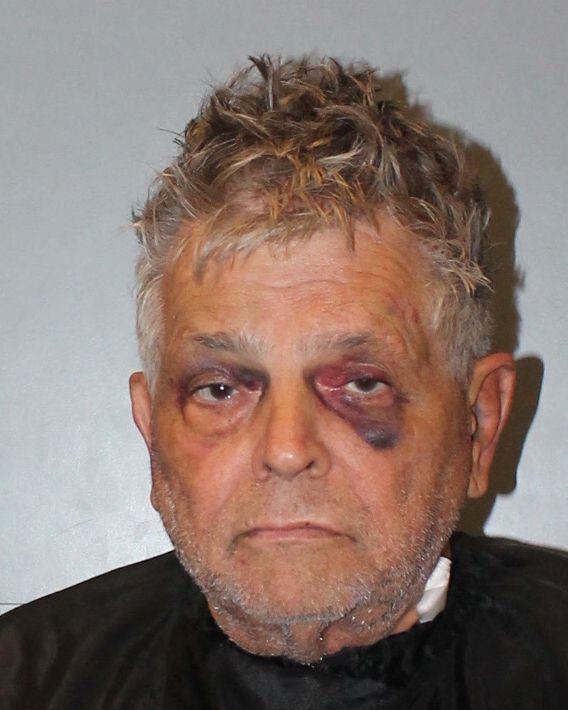 Fred Hopkins faces a count of murder in the death of Sgt. Terrence Carraway of the Florence Police Department and six counts of attempted murder. He and his son are being held without bail at the Richland County jail.
One of three other Florence police officers wounded in the episode and all three injured deputies are still hospitalized. Two of the deputies are in critical condition, officials said Friday.
Sheriff's officials have told WIS-TV that foster children had been living at the Hopkins home on Ashton Drive. Seth Hopkins had been adopted by Frederick Hopkins.
But state child welfare authorities said no foster children were in the large house at the time of the mass shooting.
The elder Hopkins barricaded himself in the home with children, officials said, until a standoff ended about two hours after the investigators first showed up to interview the son.
A statement from the Richland County Sheriff's Department on Friday announced the new charge against Seth Hopkins and updated the officers' conditions.
"Please continue to pray for the officers in the hospital," department spokeswoman Capt. Maria Yturria said in the statement.
Deputies from Richland County are investigating the shooting and the sexual assault allegations. Florence County's sheriff had asked the agency to take over the probes, though officials have not said whether they have signed a mutual aid agreement allowing the deputies to exercise their authority outside their normal jurisdiction.
The Sheriff's Department said Friday that its investigators and FBI agents were still processing evidence at the scene where hundreds of bullets had been fired.