Some archaeological work will be done before a new hotel gets built on the site of one of Charleston's grandest homes.
Pearce Development, which plans to build the hotel where the Pinckney family's mansion stood until it burned in the 1861 fire, recently announced it has hired Brockington and Associates for the dig.
Developer Dean Pearce said the company is doing the work out of a commitment and respect for the city's rich history.
"The Pinckney Mansion was one of Charleston's grandest homes in the 1700s, and we are looking forward to what the findings could unearth about early Charleston history," he said.
"Part of the allure of this site was the significance of it in our city and our nation's history," he added. "We, along with many historians, have always wanted to unearth any of the hidden pieces of the story it has to tell and to include those in our hotel to give it a true and tangible tie to its beginnings."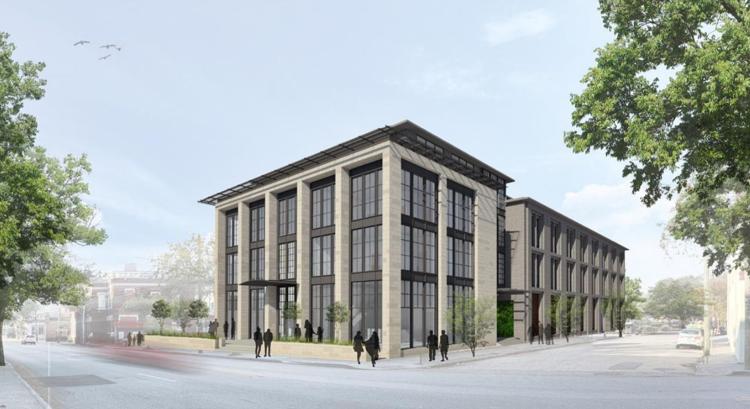 Charleston's preservation community has been working on a draft for a new citywide archaeological ordinance to present to City Council. The idea is to require at least some underground exploration in the city's most historic areas, including this section of East Bay Street.
However, others have feared such an ordinance, even if it ultimately passes, would be too late for this site — and that the deep pilings necessary to support the new hotel would do irrevocable damage.
Pearce's announcement this week puts those fears to rest.
Winslow Hastie, CEO of The Historic Charleston Foundation, said Tuesday he was thrilled to hear about the planned archaeology.
"This is a great example of proper stewardship for a developer," Hastie said. "He's setting a model in the absence of an ordinance. Hopefully that will set a new standard, especially for sites where we know their significance."
When Charles and Eliza Lucas Pinckney built their home along East Bay Street in 1746, they used the finest materials — including dark English brick, black cypress and marble — to create what many consider to been the finest residence in Charles Towne at the time.
Ralph Harvard, a New York architectural historian and preservationist who occasionally works in Charleston, has spoken out about the historical importance of the Pinckney mansion site and urging archaeological work there.
"After this house was built, all of a sudden townhouses became much more glamorous, with everyone trying to keep up with the Pinckneys," Harvard has said.
The Pinckneys were among the city's most prominent citizens. The men held assorted important public positions, and Eliza Lucas Pinckney helped introduce indigo here as a lucrative cash crop.
The home was badly burned in the great fire of 1861, and its ruins came down several years after that. The 235 East Bay St. site most recently was home to Molly Darcy's Irish Pub & Restaurant, which has been torn down.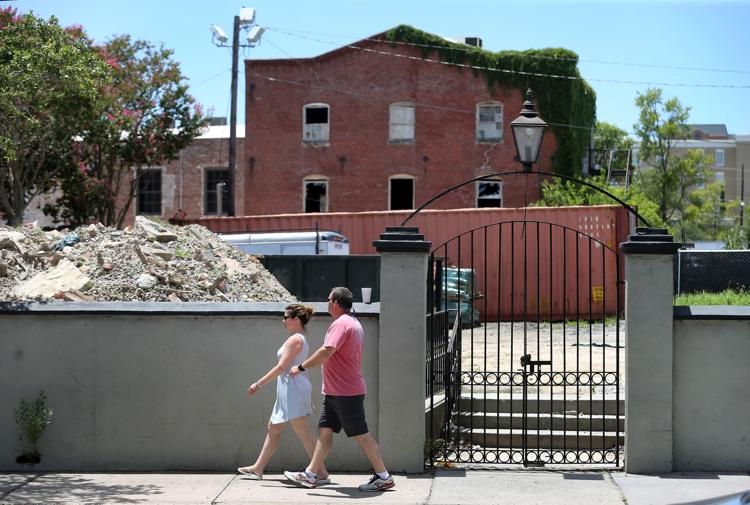 Eric Poplin of Brockington and Associates will lead the project, Pearce said. He is based in Charleston and has worked on several prominent excavations here. The team is also considering the possibility of collaborating on a documentary about the historic site.
The dig not only could shed light on a grand mansion but also remnants from its slave quarters.
Meanwhile, it's unclear when preservationists will finish a draft of an archaeological ordinance to present to the city.
Hastie said the foundation has two committees refining what parts of the city would be covered and how such an ordinance would work, including assurances to developers that there would be a limit on the cost and time frame for such work.