The shooting of a 28-year-old motorist during a Florence traffic stop should be a "driving force" behind a review of how South Carolina constables are trained and deployed, the injured man's attorney said Wednesday.
Brandon Domonique Fludd was shot three times when a volunteer constable fired eight bullets into his door as he tried to speed away. That two city policemen did not pull the trigger exposes training shortcomings for these residents who can tote guns and make arrests, said the lawyer, state Rep. Justin Bamberg. The lawmaker from Bamberg County said the constable was never in harm's way.
"When they're assisting with crowd control at a parade, that's one thing," Bamberg, a Democrat, said. "But this is evidence of undertraining. ... There are a lot of lessons to be learned here. This should be a driving force for reviewing the constable program."
A State Law Enforcement Division investigation is examining whether constable Christopher Bachochin's use of force was justified. The S.C. Attorney General's Office has been asked by local prosecutors to evaluate SLED's findings and determine whether criminal charges are appropriate, spokesman Robert Kittle said.
Though the shooting has raised questions about the extent of constables' qualifications, SLED refused Wednesday to release records detailing Bachochin's training and duties. The documents had become part of the investigation, spokesman Thom Berry said, and would not be available publicly until the inquiry is over.
The Post and Courier filed a request for the paperwork under South Carolina's open-records law.
Reached Wednesday afternoon, Bachochin declined to comment on the shooting. The licensed pharmacist said he was looking into hiring an attorney.
Bachochin, who served in the Army, joined Darlington's police force in 1998, said Daniel Watson, who recently retired as the city's police chief. He took college classes and left the department in 2003 to pursue a different career.
Though he decided to become a pharmacist, Bachochin never lost his desire to serve his community, Watson said. He goes to church and adopted two children.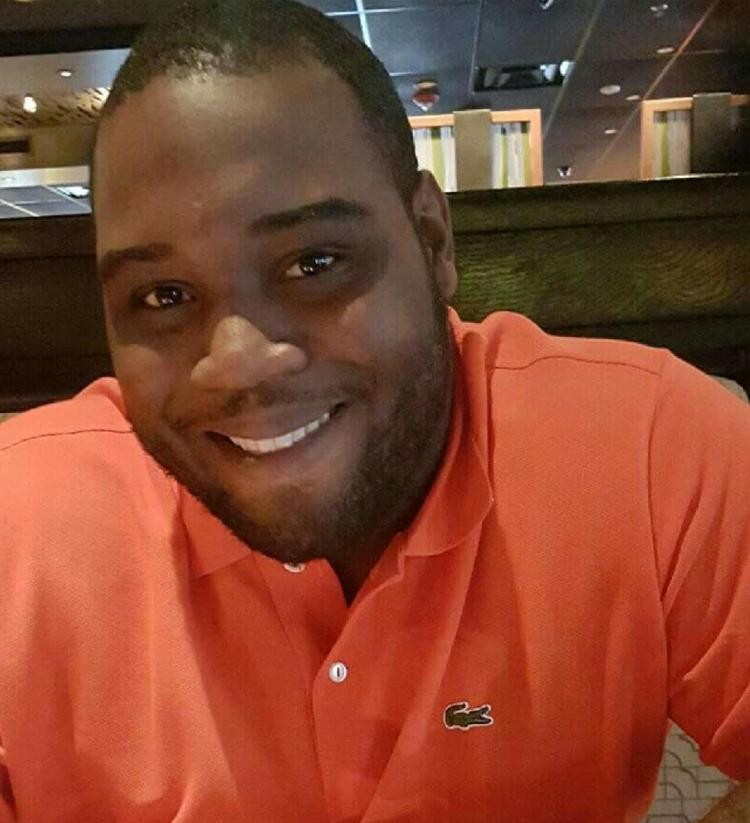 "He was always a calm, collected, cool individual and always reacted in the best interest of the public," Watson said. "I hate this for him. Every situation's different. (No officer) wants to hurt anybody. That's absolutely the last thing that you want to do."
At least one of the bullets Bachochin fired Saturday night hit Fludd in the chest, though the wound was not life-threatening. Fludd has been released from a hospital.
His lawyer described him as a married man for the past seven years with three children and a fourth on the way.
Since 2007, he has amassed a criminal history that includes convictions for strong-arm robbery, drug possession and shooting into a dwelling. He also has faced charges during that span of burglary and assault.
"His past is his past," Bamberg said. "But his actions that day didn't warrant the death penalty. When a law enforcement officer shoots at him, they are trying to give him the death penalty."
Threat of harm?
Unpaid constables like Bachochin go through state-approved training at technical colleges. Florence officials said they are typically used in the city for extra manpower at large events.
But on Saturday night, Bachochin was tagging along with two certified officers during a traffic stop. The officers would say during video footage of the encounter that Fludd's white Cadillac had crossed the center line.
With the officers flanking the car in a driveway, Bachochin had his hand on his holstered pistol for much of the time. Fludd took exception to the lawmen inquiring about whether he had weapons. The officers then said they smelled marijuana.
"That was earlier," Fludd said.
Fludd refused to step out of the car at the officers' urging. Instead, he shifted into reverse as the Cadillac's engine revved.
Bachochin drew his gun and walked backward. He stood feet away from the driver's side and started shooting around the time that the Cadillac's back bumper hit the cruiser's grille.
But Bachochin kept firing as he distanced himself by several feet from the car.
During much of the encounter, Bachochin was closest to the car and the driver. Fludd's attorney said the constable should have backed up and let the full-time officers take over.
"The city officers handled it the way you would want an officer to handle it," Bamberg said. "They didn't shoot because there was no threat of imminent serious injury to anyone.
"But then we saw this undertrained volunteer do it."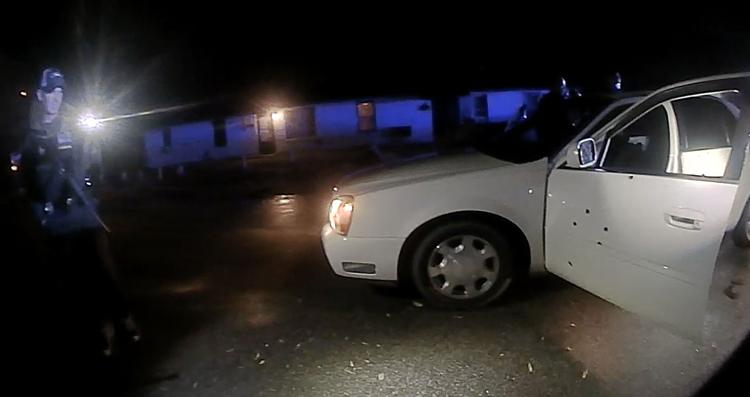 Reasons for shooting
Officers statewide, including the two with Bachochin, have gone through training on when to fire at moving vehicles; many police policies discourage or prohibit the practice. A Post and Courier examination had found that one in four shootings involve the phenomenon, though the cases rarely prompted charges because the law gives officers broad leeway in defining moving cars as a threat.
While Bachochin was a sworn police officer at one time, recent years have seen more robust scrutiny and changes to the training officers receive. 
Bamberg contended that Bachochin's force was "excessive," amounting to a civil rights violation.
Authorities have not said publicly why Bachochin opened fire, and when he was contacted Wednesday, the constable refused to give his reason.
The car was found after it sped away from the site of the shooting. Fludd wasn't there. Bullet holes pocked his door. Officers did not find guns inside, they said in video footage.
"He didn't shoot," one said. "We shot."
By that point, minutes had passed since the gunfire. Officers milled about, discussing what happened. One had a rifle slung over his shoulder. Their pistols sat in their holsters.
Bachochin stood nearby, his gun still raised in his hand.