SUMMERVILLE — For her toenails, after careful thought, she chooses a shimmery purple OPI lacquer called Suzi & The 7 Dusseldorfs. Her mother opts for a pearly blood-red. The salon, bathed in fluorescent lights, reeks of acrylic and acetone. Her father, beads of sweat pooling on his forehead, hunkers down in a chair by the door.
"Why can't I get the deluxe?" she says to her mother, eyeing a rotating digital display of salon services. It advertises a $35 "deluxe" spa pedicure complete with a minty face mask, a cooling gel massage and hot leg towels. "I deserve one."
A pedicure is her reward for sticking up to a boy in school who had a habit of "dead-naming" her — calling her an old name she no longer responds to — and she finally told her teacher. This happens sometimes. A boy threatens her on the playground: I'll tell everyone your secret. A girl confronts her in the bathroom: I know what you really are.
The world has never been kind to girls like her. Under President Barack Obama, there was the promise of progress. Now that promise has fallen apart. The day after Donald Trump was elected, she confessed to her mother how scared she felt, how uncertain.
"I don't know what he's going to do with me," she said of Trump during the ride to school that Wednesday morning.
"We're gonna be fine," her mother said. "We're the strongest family I know."
But privately her mother wondered how she and her husband would protect their daughter — a 10-year-old trapped in a foreign body who has already faced more scrutiny and aversion than most adults will in a lifetime.
She has long chestnut hair that cascades past her waist. Her round, ruddy cheeks are dusted with freckles, which her mother calls "fairy kisses." A sliver of space separates her two front teeth. She's slightly knobby kneed, just like her grandmother "YaYa." At 5 feet flat, she is one of the tallest in her fifth-grade class. Her shoe size is a woman's 11. Her endocrinologist says she'll grow up to be 6-foot-4. Proudly, she says she'll be 7 feet in heels.
Her favorite movie is "Twister." She is in the gifted and talented program at her school, which means "you get to go on two field trips instead of one." Science is her favorite subject; math, her least. When she grows up, she wants to be a meteorologist, like The Weather Channel's Jim Cantore, forging headfirst into storms, floods and hurricanes, fearless and full of bravado. Her icon, though, is the late Joanne Simpson, the first woman to earn a doctorate in meteorology.
Her new name — canonized in a Dorchester County court order — evokes glamour, old Hollywood and pearls. YaYa suggested it. She chose it. But for this story, at she and her parents' request, she'll go by one initial: "G."
To her bullies, G says she does not know what they mean. Even when her parents believed they had three sons, instead of two boys and a daughter, this is who G has always been. G has always been she.
And on this drizzly afternoon in January — the day after Trump's inauguration — G wants a deluxe spa pedicure. Deluxe with an emphasis on "luxe." The word slides off G's tongue like syrup as she begs her mother in conspiring whispers for the fancy pedicure that costs $7 more than the regular one.
Her mother groans.
"No," she says.
"Please?"
Her mother sighs.
"Can we get the deluxe?" she says turning toward her husband.
"No," he says, arms crossed.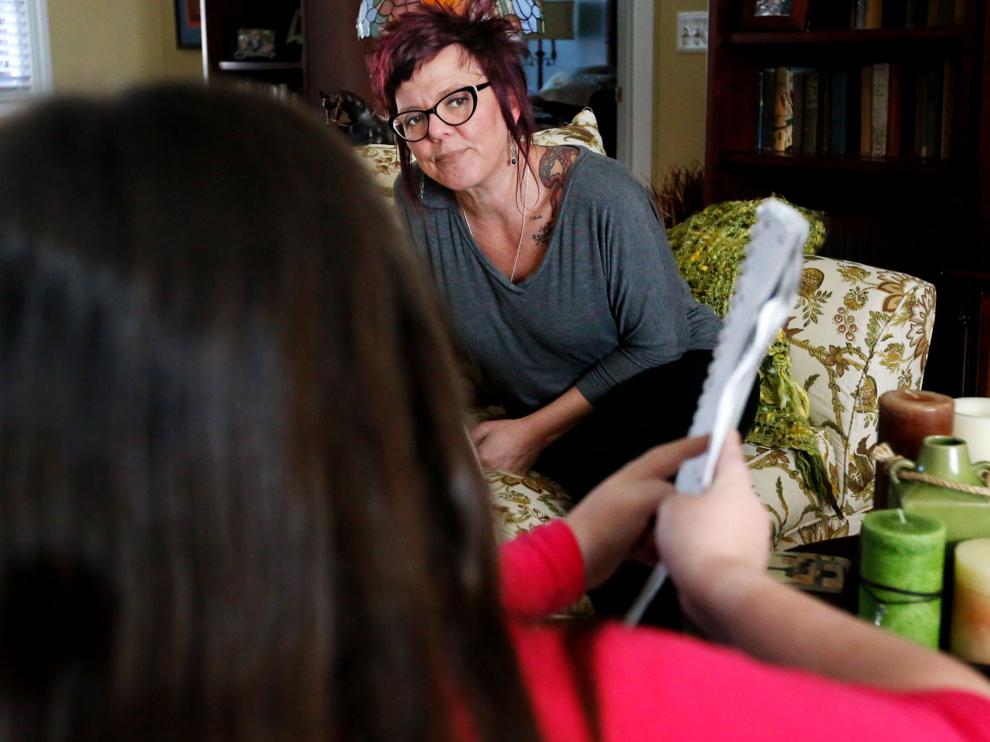 'As happy as a pig in mud'
The signs were always there. At first her parents didn't see them.
G was an infant when her father, Ross Scherer, a retired Army air traffic controller, deployed to Iraq for 15 months. When he returned, he remembers G in a diaper, teetering in YaYa's sparkly shoes. G was 3 when she put on her first dress, a fairy godmother get-up, one of YaYa's old Halloween costumes. It was far too big, so YaYa pinned it up with chip clips. G gravitated toward pink and purple, rainbows and unicorns at J.C. Penney and Goodwill.
She loved Tinkerbell, and one day, when G was still 3, she insisted on wearing her Tinkerbell costume to her older brothers' baseball practice. Was it a game? Her parents weren't sure. But her mother, Dedra Scherer, remembers warning G:
"You have to understand that they don't usually see this, so they might look at you because it's something they don't see. They might stare at you. They might laugh. But it doesn't matter. You're happy. We're happy. And Mom and Dad are right here. Don't worry. You still want to wear it? Good. You don't want to wear it? Go pick something else. What do you want to do?'"
G wanted to wear it. The boys on the baseball team snickered. But she didn't notice. "She was as happy as a pig in mud."
Maybe, her parents wondered, our youngest child is gay? Can 3-year-olds be gay? Maybe G is just effeminate. Maybe G is exploring. Maybe this is a phase.  
And if it wasn't?
Dr. Deborah Bowlby, a pediatric endocrinologist at Medical University of South Carolina, says children as young as 3 begin developing their own gender identity.
"Gender identity is something they feel on the inside, and that isn't necessarily determined by your external or internal organs or body parts per se," Bowlby says. "It's more innate. Generally children are born with a sense, 'I am female or male.' "
However, in very rare cases — less than 1 percent of the U.S. adult population — their sense of identity does not match their sex assigned at birth. There is no clear reason why this occurs, Bowlby says, but limited research points to the sexually dimorphic regions in the brain. These are parts of the brain that differ — in size, shape or composition — between genders. A few studies have found that certain brain structures in transgender people are more similar to those found in the gender with which they identify than the sex they were assigned at birth.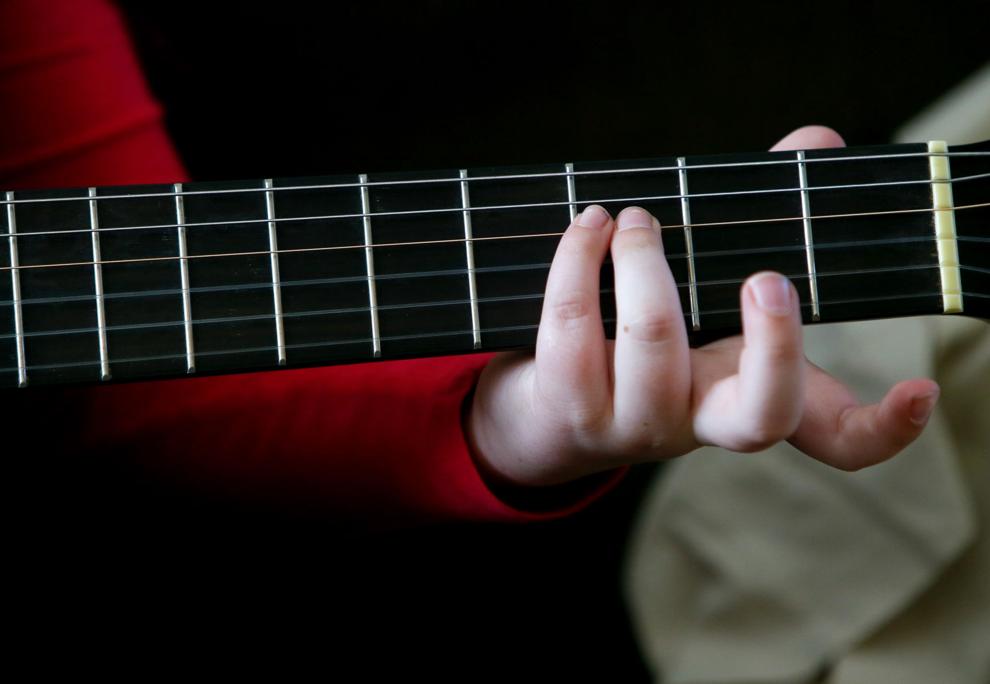 'I look good in red'
Fear gripped the Scherers like a choke hold. Dedra had nightmares about G walking into school like Ruby Bridges, a 6-year-old African-American girl who integrated an all-white elementary school in New Orleans in November 1960 with a horde of protesters jeering behind her.
Statistics show transgender people are targets of high rates of violence and discrimination. A recent study by Cincinnati Children's Hospital of 96 transgender youth, ages 12 to 22, found that 30 percent have attempted suicide at least once and 40 percent have a history of self-harm.
As Dedra buried herself in these numbers, her heart raced.
If they let G live life as a girl, will the other kids bully her? Will the grown-ups? Will the Department of Social Services try to take Dedra's children away?
And if they don't let G live as a girl? Dr. Bowlby says transgender children who are forced to suppress their true gender identity face a greater risk of developing anxiety, depression and a gamut of mental health issues.
How do I let her be her, Dedra wondered, and not get her killed?
In January 2013, Dedra's grandmother died. Prior to her passing, she had made arrangements to be buried in her native Texas the following summer. Before the funeral, Dedra remembers driving in the car with G, then 6, who was complaining about her "furry" legs and wondering when she would be old enough to shave. Then she asked Dedra, "When I die, do I get to come back as a girl?" 
Dedra always told her children they could be anything they wanted to be when they grow up. G told Dedra she wanted to be a girl, even if it meant she'd have to wait a lifetime. 
So they started small. In second grade, G stopped getting her hair cut. For Trunk-or-Treat, when the parents at G's elementary school passed out Halloween candy to students from the trunks of their cars, G wanted to go as a medieval princess, dressed in a maroon and gold gown from Cracker Barrel and a conical hennin Dedra had made for her head.  
Ross, a mountain of a man, went as a princess, too. He wore a black pig-tailed wig and 15 yards of tulle tucked around his waist, revealing a pair of hairy, tree-trunk legs. No one, he knew, would laugh at G in her dress next to a man wearing a skirt.
The weekend before Thanksgiving break, G took all of the clothes she no longer wanted to wear and folded them in piles outside her bedroom door. Now she was wearing girls shirts and girls underwear.
Her parents used to paint her nails on Fridays after school only to scrub them clean on Sundays. Now she wanted to wear her nail polish to school. But she got nervous, Ross remembers. What if the other kids teased her?
"So I said, 'I'll paint my nails, and I'll go to school with you and nobody will say nothing,' " Ross says. 
But the other kids did tease her. They teased her about her red nails, her new wardrobe from Target. And after the bus dropped her off at Fort Dorchester High School, where Dedra teaches, G stumbled into her mother's classroom in tears.
"Her only comment — and this is what absolutely broke my heart," Dedra says, "was, 'I look good in red. I don't understand. This really looks good on me.'
"She couldn't understand how people could ever see her as anything other than a girl."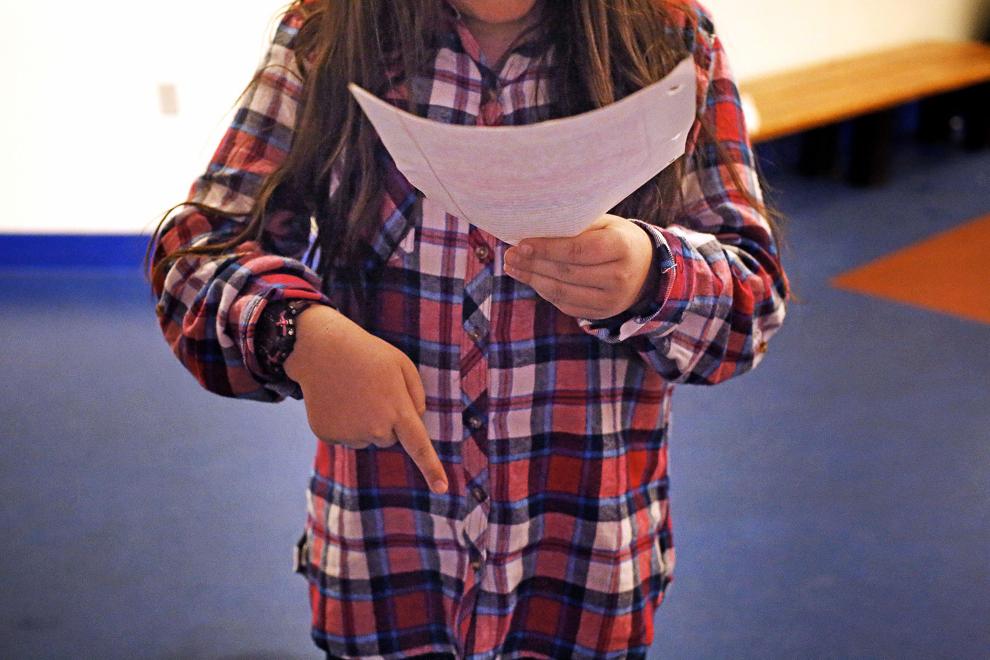 'We see you'
For a while, there was no better time for a girl like G to grow up in this country.
As G was finishing the first grade in May 2013, the American Psychiatric Association de-pathologized transgender identities in its influential Diagnostic and Statistical Manual of Mental Disorders by eliminating the diagnosis "gender identity disorder" in favor of "gender dysphoria" for individuals who experience a "marked incongruence" between the gender with which they identify and their biological sex. 
A year later, Emmy-nominated actress Laverne Cox became the first openly transgender person on the cover of TIME magazine.
In January 2015, Obama made history as the first president to mention transgender people in his State of the Union address. Four months later, more than 16 million viewers tuned in to watch Caitlyn Jenner, the Olympic gold medalist and "Keeping Up with the Kardashians" star formerly known as Bruce Jenner, announce her transition in a "20/20" interview with Diane Sawyer. Jenner landed her own iconic Vanity Fair cover in July. 
When then-Gov. Pat McCrory in March 2016 signed HB2, North Carolina's "bathroom bill" prohibiting transgender people from using public restrooms consistent with their gender identity, then-Attorney General Loretta Lynch responded in May with a stirring defense of transgender rights unlike anything the Scherers had ever heard before. 
"Some of you have lived freely for decades. Others of you are still wondering how you can possibly live the lives you were born to lead," Lynch said. "But no matter how isolated or scared you may feel today, the Department of Justice and the entire Obama administration wants you to know that we see you; we stand with you; and we will do everything we can to protect you going forward." 
This was the future Dedra and Ross had hoped for, a world where G could be G, safe and supported, accepted and unafraid.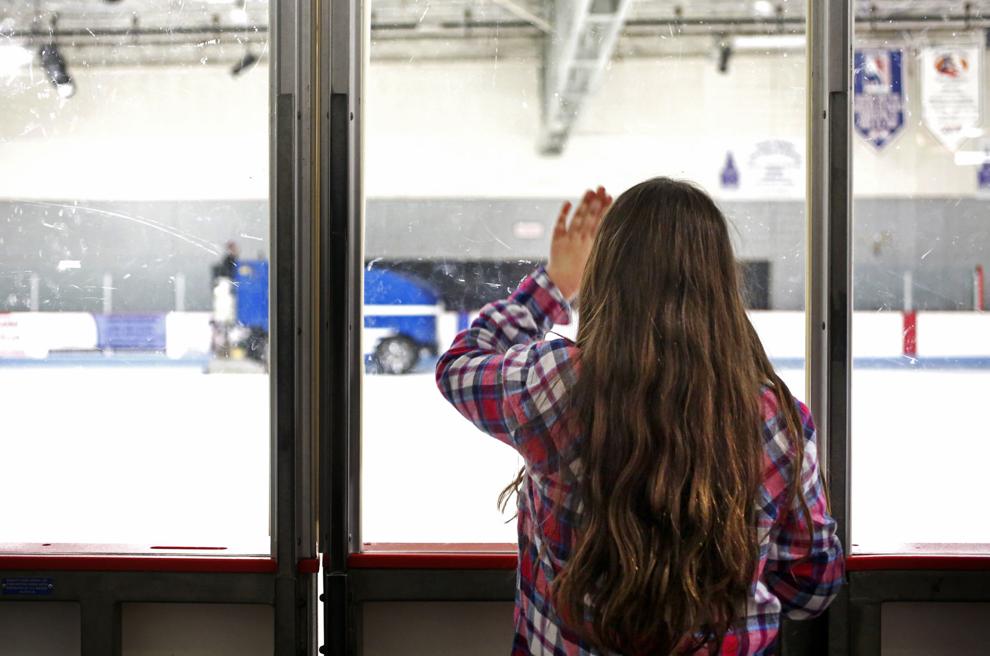 'It's not personal'
By the time G entered the third grade in the fall of 2014 at her suburban elementary school, she had started going by her new name and sitting on the girls' side of the school bus.  
She had "passing privileges," as Dedra says — she looked no different than any other freckle-faced girl in her school. 
But instead of waiting in line with the other girls to use one of the school's communal student restrooms, G had to walk down the hall to use the bathroom in the assistant principal's office or to the nurse's office in a separate wing of the building. She also had the option of using the restroom in the teacher workroom, but she hated the way the teachers stared at her when she went inside. 
That spring, the Scherers scheduled a meeting with G's school principal to request permission for G to use the girls' restroom along with her friends. Dedra was prepared for a fight; instead, the principal agreed. Dedra was so elated she broke down in tears.
Then, four days before the start of fourth grade, Dedra received an email from G's principal asking if she could come by her office in the morning before a staff development meeting. Dedra remembers being handed a court case about a transgender male student who was expelled from the University of Pittsburgh for repeatedly using the men's restroom and locker room. In dismissing the student's lawsuit, a judge had argued that Title IX, the 1972 federal law banning sex discrimination at public schools and colleges, did not apply to gender identity.  
Following the guidance of attorneys, G's principal reversed her decision.
"I think her words were, 'It's not personal,' " Dedra says. "And I told her, 'I know. You're right. It's not.' "
The Scherers arranged another meeting, this time with some of the school district's officials. They told them G's story, her early affinity for Tinkerbell, painted nails and princesses, her lifelong insistence that she is and always has been just another girl. 
Two days before the first day of school, they received a letter in the mail signed by G's principal stipulating all the accommodations the school was willing to provide: Teachers and staff would refer to G using her new name. School records would indicate G is a girl. G would have to follow the girls' student dress code, but the girls' bathroom was still off limits. 
The following Monday, Ross contacted the U.S. Department of Education's Office for Civil Rights, a federal agency charged with "ensuring equal access to education" and enforcing the nation's anti-discrimination laws, through an online complaint form. He didn't think much would come of it, but two days later he got a call from an Office for Civil Rights official asking if he was available for an interview.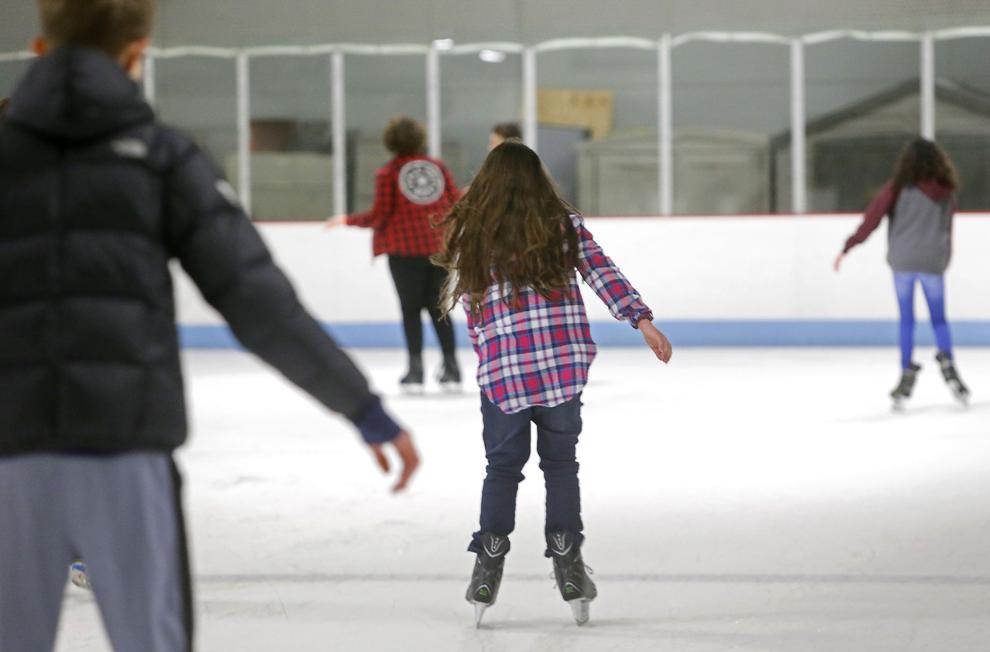 'Fight or flight'
The Scherers' complaint, filed on Aug. 31, 2015, alleges that Dorchester County School District 2 discriminated against G on the basis of sex by banning her from the girls' restroom. Office for Civil Rights and Dorchester District 2 reached a settlement in June 2016 allowing G to use any school facility designated for girls.  
Their settlement followed a string of victories for transgender rights in South Carolina and in the United States. Last April, the U.S. Court of Appeals for the Fourth Circuit ruled in favor of a transgender teenager named Gavin Grimm, who had sued his school board in Gloucester County, Va., for revoking his access to the boys' restroom. In May, the Obama administration issued a sweeping directive instructing every public school district in the country to let transgender students use the restrooms that correspond with their gender identity, or risk losing federal money.
Meanwhile, a bathroom bill modeled after North Carolina's HB2 failed to garner enough support to advance to the floor of the South Carolina Senate.
And, unwittingly, Ross and Dedra had become activists. They started attending meetings at We Are Family, a Charleston-based nonprofit for LGBT youth. They traveled to Columbia to testify against the bathroom bill. They joined dozens of supporters and protesters at a Berkeley County School Board meeting, where the board debated the district's bathroom policy for transgender students. Since the Office for Civil Rights settlement, they have attended every Dorchester District 2 School Board meeting to remind their own board members they are always watching, ready to fight tooth and nail for their daughter. 
At these meetings and hearings, on Facebook and in online comments, they endure the words strangers use to describe girls like G: abomination, predator, sick. Don't they know, Ross wonders, that they're talking about a child? 
Ross and Dedra have burned bridges with family and friends over G's transition. Ross has two brothers he no longer speaks to. Dedra's father has no relationship with G. 
On Feb. 22, the Trump administration rescinded Obama's protections for transgender students. On March 6, the U.S. Supreme Court remanded Grimm's case back to the court of appeals in the wake of this policy change. The question of whether discrimination based on gender identity constitutes sex discrimination under Title IX now lies with the Fourth Circuit.
The Scherers are ready for whatever comes next. After Trump won the election, the Scherers prepared a "go bag" full of passports, resumes, insurance cards, home appraisals and IDs, so if they have to leave for G's safety — the city, the state, the country — they will. 
"My mother always taught me it's better to have a plan and not need one than to need a plan and not have one," Dedra says. "It's a fight or flight situation."
'The meteorologist girl'
G grips the armrests of her pedicure chair, her face turning an intense shade of pink as the pedicurist exfoliates the bottom of her feet with a buffing block. It tickles, and G can barely contain a fit of giggles. On each of her big toes, the pedicurist paints a delicate yellow flower.
Transitioning at G's age is not easy. She was bullied so badly in the fourth grade she threatened to hurt herself. Her parents later found a kitchen knife in her bedroom. She once walked home at midnight from a sleepover at a neighbor's house because the other girl's father had made her feel unsafe.
Before G's name was legally changed, substitute teachers calling the roll would "dead-name" her, forcing G to cower in her seat, until finally she would raise her hand.  
At recess, G mostly plays alone, practicing presenting the weather on her own pretend-broadcast, "Weather Now!" (Her signature catchphrase is "Have a weather-tastic day!") At school, some of her classmates have taken to derisively calling her "the meteorologist girl." 
Hours earlier Saturday morning, before her pedicure, G had auditioned for a spot at a competitive arts-focused middle school. Her parents have high hopes for this school. It's challenging and inclusive. They hear other students like G attend. Maybe they will take her under their wing. Maybe they will be her friend. This will be G's chance to start over.
For her audition, G performed a short monologue, one of eight choices from a printed handout, called "Release."
Know what? I can't be quiet! I don't want to be quiet anymore! I'm sick of it! I'm sick of being polite — the good little kid. I want to scream and yell! I want to be unreasonable! Is there a problem with that? Why is it so awful for me to be the tiniest bit outside of the norm. I know kids who are so rebellious, so bad and they have fun. And I have such a small, little box to live in. It's constricting! Don't you see what it's doing to me? So I'm going to yell right here, right now in the supermarket. I want to be free! I want to be happy! 
Aaaaaaahhhhhh! There, I did it. So there. And now I feel ... silly. Why did you let me do that?
"I think I did pretty good," G told Dedra afterward.
"Did you really yell?" Dedra asked.
 G nodded, grinning.