Several stations across the country that broadcast Ralph Gordon Stair's radio show say they will no longer air his program in light of the embattled preacher's arrest Monday on sexual assault charges.
Many of the six dozen or so followers who live and worship at Overcomer Ministry were drawn to the rural Christian compound outside of Walterboro thanks to Stair's impassioned radio sermons, according to multiple defectors interviewed by The Post and Courier.
The 84-year-old's show, which is commonly billed as "Overcomer Ministry" and often referred to as the compound's most effective recruitment arm, airs at various times throughout the day and night on at least 28 AM and FM stations.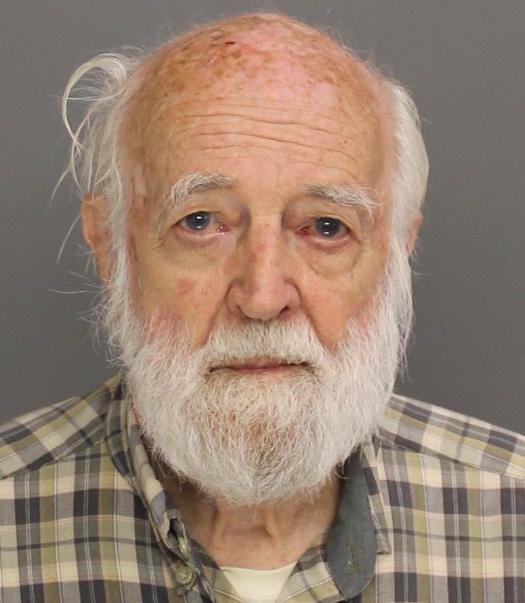 Shortwave radio has also enabled the preacher, commonly referred to by his followers as Brother Stair, to reach listeners in far-flung countries. Stair has said radio broadcast is his ministry's biggest expenditure.
Authorities on Monday charged Stair with three counts of first-degree criminal sexual conduct, one count of assault with intent to commit criminal sexual conduct in the first degree, one count of kidnapping, one count of first-degree burglary, one count of second-degree assault and battery, and one count of third-degree criminal sexual conduct with a minor.
A months-long investigation by the Colleton County Sheriff's Office, State Law Enforcement Division, FBI and Department of Homeland Security culminated Monday with the execution of a search warrant on the ministry, a secluded 130-acre swath of land where worshippers live in modest homes.
Stair remains jailed without bail after multiple women came forward with sex assault allegations against Stair dating as far back as 1992. The allegations range from acts of groping to rape in Overcomer Ministry's radio room, mobile homes and during a sermon on the rural property along S.C. Highway 61 in Canadys.
When reached by a reporter Tuesday, KCAA General Manager Mark Westwood, who operates several AM and FM stations that aired Stair's show across Southern California, said the preacher's contract had been terminated.
"We replaced him right away," Westwood said, adding that KCAA's webmaster was working Tuesday to remove all references of Stair from the group's website.
In the Philadelphia area, AM radio station WTMR pulled Stair's program, according to the station's owner, Beasley Broadcast Group. The broadcast group also removed the programming from WAEC, an Atlanta-based AM station.
Employees at most stations reached by The Post and Courier on Tuesday expressed surprise at the news of Stair's arrest, with several of them saying they will reconsider their business relationship with Stair going forward.
"We'll definitely be looking into it," said T.R. Bumgardner, general manager of WKGM, an AM station in Virginia that has aired Stair's program since at least 2005.
A general manager at another station said "Oh my gosh. I haven't heard a word about that," before hanging up on a reporter.
Meanwhile, Stair's followers, who call themselves "the saints," will be permitted to remain on the rural compound, Colleton County Sheriff's Office Lt. Tyger Benton said Tuesday.
Members of Overcomer Ministry surrender their possessions and often sever contact with people outside the compound as they await the second coming of Christ.
Neither of Stair's two defense attorneys could be reached for comment Tuesday.