WASHINGTON — In a vote so close it required the vice president to break the 50-50 tie, the U.S. Senate confirmed school choice advocate Betsy DeVos as the next secretary of education.
Both of South Carolina's senators — Republicans Lindsey Graham and Tim Scott — backed DeVos, who they have openly supported for weeks against a rising tide of criticism coming from Democrats, educators, and President Donald Trump opponents both inside and outside the state.
Tuesday's results came as Vice President Mike Pence was called in to break the deadlock, the first time in history such an action has been needed to confirm a Cabinet-level nominee. 
Two moderate Republicans, U.S. Sens. Lisa Murkowski of Alaska and Susan Collins of Maine, joined with every Democrat in opposing DeVos.
Among Democrats' concerns are that DeVos, a wealthy mega-donor to Republican causes, would direct federal dollars away from public schools to fund charter schools. Also, she has a lack of public school experience.
Trump accused Democrats of seeking to torpedo education progress. In a tweet before the vote, he wrote, "Betsy DeVos is a reformer, and she is going to be a great Education Sec. for our kids!"
Pence tweeted later in the day that supporting DeVos was "a vote for every child having a chance at a world-class education."
Devos, 59, is the wife of Dick DeVos, the heir to the Amway marketing fortune. She has spent more than two decades promoting charter schools and publicly funded voucher programs for private schools in her home state of Michigan and in other states.
Prior to Tuesday's vote, hundreds of thousands of callers had inundated the phone lines of Graham's and Scott's state and Washington offices, trying to get them to turn their support. Scott has been particularly targeted as one of DeVos' most vocal defenders, even introducing her at her confirmation hearing before the Health, Education, Labor and Pensions Committee where he is a member. 
While Democrats forced the Senate to stay in session all night in the lead-up to the noon vote, Scott was the only Republican to come to the floor to speak on DeVos' behalf.
"Both Republicans and Democrats around this nation — maybe not in this chamber, but around this nation — support Betsy DeVos to be the next secretary of education," Scott said. "And that's good news."
He added that DeVos had invested 28 years of her life to improving public education.
"She has supported, without any question, the creation of public charter schools," Scott continued. "Spent millions of her own money focusing on education. I would not support her if she was not going to treat all schools the same as it relates to accountability. That is important and that is a place where she has been crystal clear."
Several dozen people protested outside Graham's Mount Pleasant office Tuesday prior to the vote. They targeted DeVos and other Trump actions, including immigration and health care.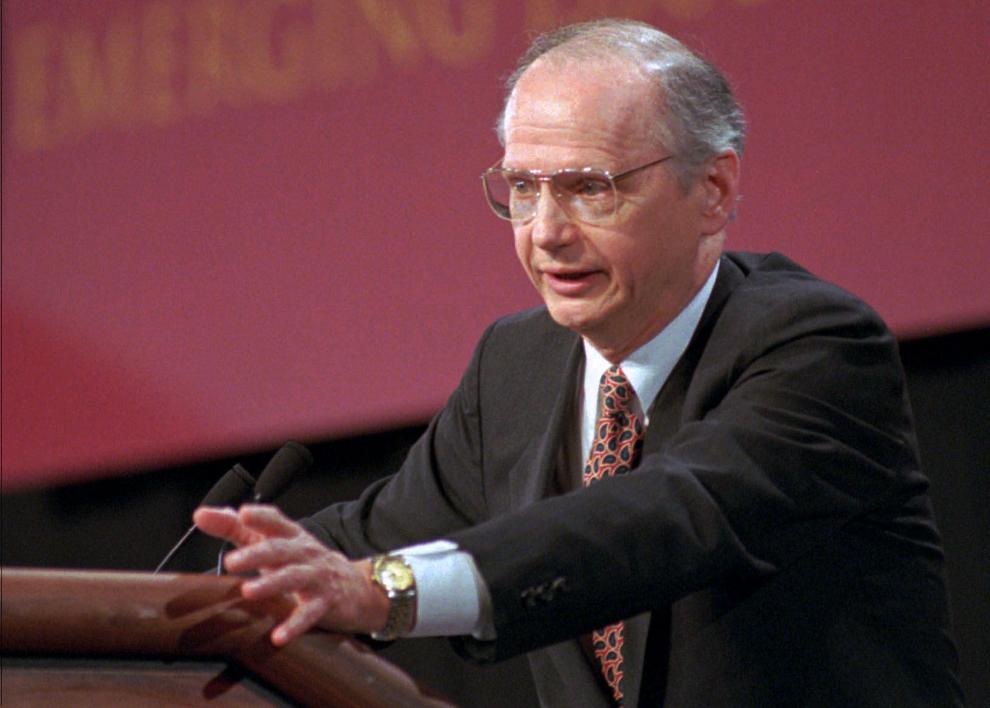 One leading South Carolina DeVos critic was Dick Riley, former Democratic governor and one-time U.S. education secretary, who told The Post and Courier that DeVos would be a "hostile" choice for public schools.
"I don't know her at all. I'm sure she's probably a good person. But she supports issues and matters which I consider to be hostile to public education," said Riley, now a senior partner at Nelson Mullins Riley & Scarborough LLP.
Riley was secretary of education under President Bill Clinton from 1993 to 2001.
National Democrats were also critical.
"President Trump's swamp got a new billionaire today," the Democratic National Committee said in a statement. "Millions of teachers, parents and students could not have made their opposition to Betsy DeVos' confirmation any clearer — they do not want someone whose only education experience is dismantling public schools."
DeVos supporters, however, saw her confirmation as an occasion to breathe new life into troubled American school system and a chance to shift power from Washington to the local level.
"She has been a leader in the movement for public charter schools — the most successful reform of public education during the last thirty years," said Sen. Lamar Alexander, the chairman of the education committee. "And she has worked tirelessly to help low-income children have more choices of better schools."
The Associated Press contributed to this report.