The first sample trawls of the new year netted a welcome sight: shrimp, and in good numbers.
The S.C. Department of Natural Resources ran its monthly trawl last week in the lower Ashley River and Charleston Harbor, reinforcing January's trend and heightening expectations after a relatively warm winter.
That bodes well for the summer shrimp season opening on time — a year after the start was delayed for more than a month because a bitter winter cold had devastated the crop.
"Definitely better that what we were seeing last February,"  said Mike Kendrick, an assistant marine scientist at DNR.
The fierce cold snap of snow and ice in January 2018 made for the fifth worst die-off of shrimp and other species since the 1950s. A late spring start last year was followed by a poor summer. A good fall catch barely made up for what could have been another scraping-the-bottom year, according to officials and shrimpers.
An earlier start to the season this year couldn't hurt, members of the fleet say, as each year that they lower nets off South Carolina is a risky gamble between profit and loss.
The local fleet continues to barely hang in there — most of the captains now hold off-season jobs to get by — and shrimpers don't expect even a good catch to help too much.
If the catch is too good, concerns about selling in a glutted market spur some captains to drop their price, and others have to follow, Shem Creek shrimper Tommy Edwards said.
"What good is having a good season if we (end up) making the same money?" Edwards said.
The catch here is prized for its taste and texture, but it's too sparse and inconsistent to compete with Gulf of Mexico shrimp in the national retail market, much less the glutted, farm-raised import market. South Carolina shrimpers make most of their living selling fresh off the boat.
The future for that fresher, more succulent catch is uncertain.
Shrimping here has been in a slow decline for years. As profits dwindled, captain after captain has given up the trade. Only one-fourth of the boats operate today as did in the peak years two decades ago, and only a half-dozen or fewer currently operate out of Shem Creek.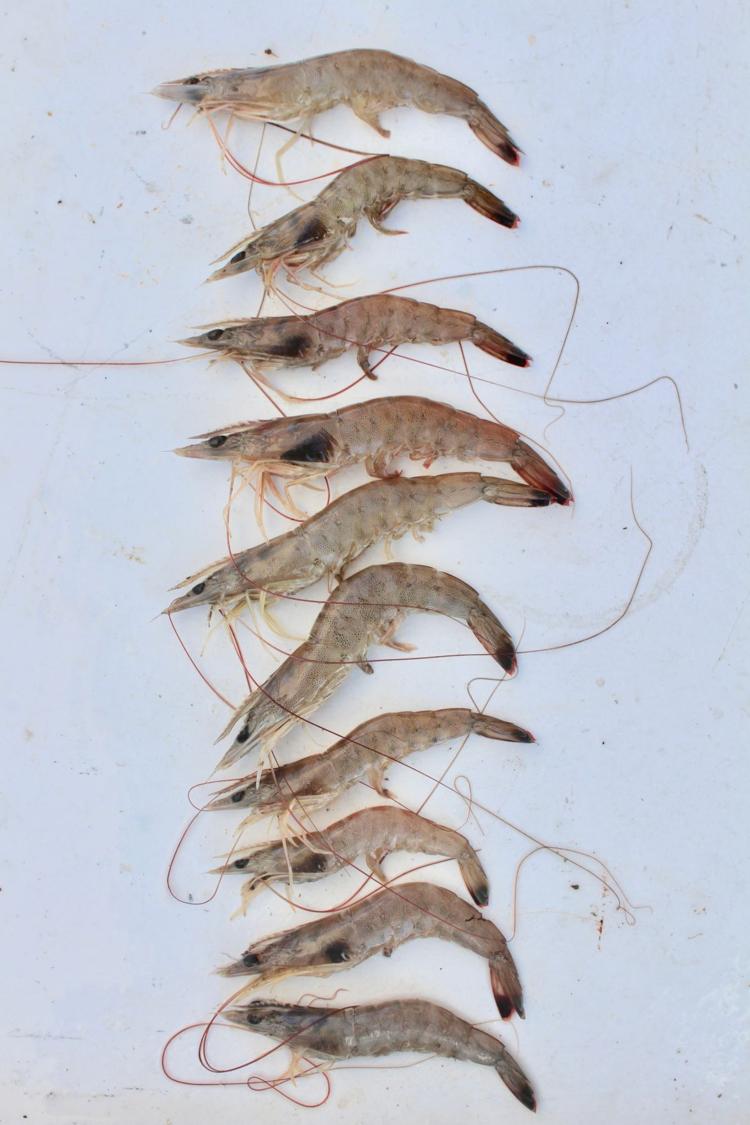 There's always a risk. Mild winters allow more winter shrimp to survive, but the catch tends to lag in warmer summer waters. Those warmer seas also tend to breed more black gill disease that increasingly appears in Southeast shrimp catches.
The disease kills shrimp. It's harmless to people who eat the infected catch, but it's unsightly enough to make the meat less appealing.
Those monthly sample trawls are now lab-tested for the presence of the parasites that causes black gill and other problems, as researchers grapple with how to keep the state crop plentiful and healthy.
Meanwhile, as the waters warm, the richer shrimping grounds appear to be shifting north.
The season for the rich shrimp ground near shore tends to open in May, when waters warm and the crustaceans have spawned for the fall crop. But the "provisional" waters farther out, where shrimp are sparser, sometimes open first.
Mel Bell, the DNR fisheries management director, said that until the March trawl it's too soon to speculate on when this year's seasons might open, but so far so good.
"I do know that it looks much better than this time last year, but that's a pretty low bar for comparison given the cold kill we experienced," he said.
Edwards said he'd like the outer waters, called the provisional waters, to be opened by the first full moon in April.
"There's plenty shrimp still around (from last year), so from the start we're going to be catching big shrimp," he said.