After a broad search that stretched for more than a day, a 4-year-old girl who was abducted from her Johns Island home was found unharmed late Wednesday in Alabama, and her suspected captor was arrested a short time later, relieving masses who had hoped for her safe return.
The child was in the FBI's care as she waited for her father to arrive by plane, Charleston Mayor John Tecklenburg and other authorities said.
"She had a bright smile on her face and appeared to be happy," Tecklenburg said, telling a crowd that he had seen a photograph of the girl making a paper airplane after she was rescued. "It just warms all of our hearts."   
More than 100 residents of the quiet Whitney Lake subdivision whooped and cheered as the mayor delivered the news, his voice cracking with emotion. 
The girl's mother remained hospitalized after she was brutally beaten by her daughter's kidnapper during a confrontation Tuesday, police said.
"I want to ask everyone to continue to pray for (the child's) mom," Tecklenburg said, commenting on her injuries. "What could have been a day of real tragedy has turned out to be a day of great joy."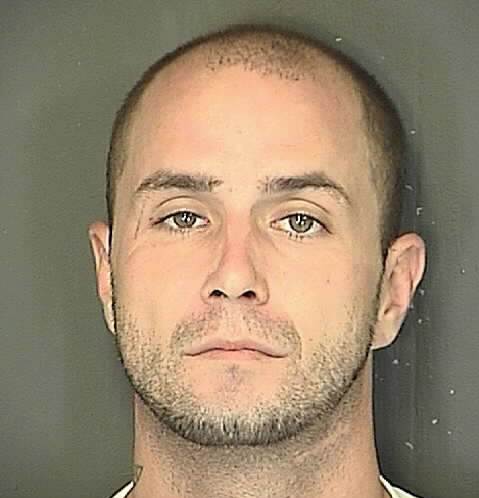 Thomas Lawton Evans, 37, a felon who was released from prison in the past two weeks, was arrested in Mississippi late Wednesday on a kidnapping charge in the disappearance, police said.
A happy ending
The girl was found after Riverside, Ala., Police Chief Rick Oliver checked on a man who was asleep in a parked car near Pell City and saw a young child inside, Tecklenburg said. 
Oliver got her out of the vehicle, but Evans woke up and sped away, Tecklenburg said.
Evans, a resident of the Charleston area, has an extensive criminal record with numerous arrests for car break-ins and substance abuse starting in 2000 that escalated to armed robbery and burglary convictions stemming from a 2009 arrest, according to State Law Enforcement Division records.
He was released from prison in early February after serving a 10-year sentence on the 2009 convictions, 9th Circuit Solicitor Scarlett Wilson said.
Tecklenburg said authorities have not yet determined a motive for the attack and abduction.
Authorities expect to file kidnapping and other charges, Wilson added. 
No stone unturned
The tense search began after the girl's mother failed to pick up two of her four other children from school on Tuesday.
Her disappearance was officially reported at 5:50 p.m. that day.
The school called police, Charleston Interim Police Chief Jerome Taylor said. When officers reached the home at 2985 Sweetleaf Lane, they found the woman badly beaten. Two other children, both of whom are younger, were also home and were not harmed. 
On Wednesday, four child-size chairs and two larger ones rested on the porch of the home. A children's push wagon sat idle in the yard.
Four evidence markers had been placed near the front door.
From the beginning, little appeared to make sense about the crime.
The incident did not appear to fit the definition of a burglary or a home invasion, Taylor said. Instead, an "unwanted guest" assaulted the mother as she returned home from an outing. 
"The individual was not invited into the residence," he said.
Officials offered two separate descriptions of people who might have knowledge of what happened, including a Hispanic man wearing all gray. They released a sketch of another Hispanic man, labeled as a person of interest, who had spiky hair and facial tattoos depicting flames and a lightning bolt.
But neither was the suspect — Evans, who is a white man. 
Personnel from several agencies, including Charleston police, firefighters, Charleston County sheriff's deputies and Rescue Squad members, Mount Pleasant police and FBI agents were joined by residents who turned out in droves to help in the search.
Residents described Whitney Lake — a small community tucked into a pocket of the fast-developing Johns Island area of Charleston — as a safe, peaceful neighborhood where a crime like an abduction is incomprehensible. 
Brenda Davidson, who lives near the family, said she felt afraid after the disappearance. 
"I would never guess that something like this would happen," Davidson said. "I've never been scared here, and now I'm uneasy. It's eating me up. It's hard to just comprehend."
In Whitney Lake, new townhomes line small, winding streets where the speed limit is 25 mph. Small lakes dot the neighborhood and several new homes are under construction. The lawns feature neatly manicured grass, and small, squat palmettos and other trees are planted at regular intervals. 
Around the neighborhood, flags advertising new homes hung listlessly in the cool, Wednesday afternoon air.  
The area is full of young families and children, several residents said. 
And that community turned out in force to help search for the child Tuesday night.
"The entire neighborhood just exploded," said Alli Hobbs, a resident of the subdivision, in an interview before authorities announced the girl was found. "Everyone had a flashlight, dogs. ... This was an outstanding response." 
Laura Hutcherson, who also lives in the community, said a member of the search party came to her place after 8:30 p.m. Tuesday. The searcher showed her a phone screen, and a photo of the child wearing a flower crown beamed up at her.
She was moved into action.
"We can't just sit in the house," she recalled telling her husband. "We have to go look for her."
For three hours, Hutcherson, who has a 2-year-old daughter of her own, shined a flashlight at vacant houses, the woods and surrounding construction sites.
Many others ventured out, too. But fire officials asked the residents to go home so they could conduct the search on their own.
When Hutcherson returned that night, she couldn't shake an uneasy feeling.
"How do you sleep when there's a 4-year-old missing?" she said.
A special family 
Those who knew the family described them as energetic, caring and kind people who would go out of their way to help people in need.
The father is a member of the Coast Guard and a former firefighter. The mother stayed at home to care for the five children.
She was expected to undergo surgery but was in "reasonably fair condition under the circumstances," Tecklenburg said.
Her father was out of town for training when his daughter went missing.
Joel Stitzer, who lives in the community and also knows the family through Seacoast Church's Johns Island campus, recalled first meeting the family when they moved to the area.
"The Todds, they moved here several months back and joined the small group," Stitzer said. "Ever since they joined that group, it's been a ball of energy and life because they have five kids. It's just been an amazing time getting to know them. Something like this is just horrifying. ... The are the friendliest of the friendliest, good-hearted people. They are the people that everyone wants to be their neighbors."