Seacoast leaders don't have a secret sauce.
But when asked why the church is so popular, Pastor Josh Surratt packs his explanation with adjectives, describing the church as a "spirit-filled, practical, non-spooky, yet kind of mystical experience done in multiple locations, cheaply or inexpensively."
"If you have enough adjectives, you can be best in the world at something," he said.
In an age where church attendance is declining in many houses of worship, Seacoast continues to grow, attracting parishioners with its contemporary worship, variety of ministries and community-based programs.
Nearly two years after breaking ground, the church will open its new 2,500-seat sanctuary for Easter services this weekend at its main site on Long Point Road in Mount Pleasant. The facility will seat more than the Charleston Gaillard Center or the North Charleston Performing Arts Center.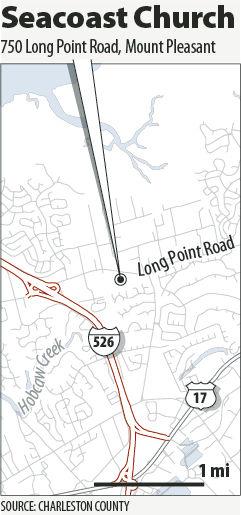 Seacoast, which boasts 14 campuses across South and North Carolina, was founded by Josh's father Pastor Greg Surratt with fewer than 100 people inside a movie theater in 1988. Greg Surratt said he sought to reach those who were too intimidated to attend a traditional church. 
The congregation grew, adding a second and third service to accommodate the influx. By the late '90s, the church stood in need of additional space and expanded its auditorium to accommodate 1,350 guests.
In 2001, the church sought to build a 3,500-seat worship center to keep up with the congregation's growth. The plan was denied by Mount Pleasant Town Council, forcing Seacoast to be innovative by launching satellite campuses throughout the state where guests live-streamed sermons from the Mount Pleasant campus.
Even with its remote sites, Seacoast's main campus is bursting at the seams. On Wednesday nights, 3,000 people cram inside the facility. Every seat is taken. Congregants pack into overflow rooms. Some bring in benches and sit on coolers.
On Sundays, the Mount Pleasant campus can see 6,000 worshippers between four services.
These are good problems to have, said Josh Surratt. But it's unfortunate when families get to church and have to turn back around.
"It actually breaks my heart," Josh Surratt said. "I hate to see somebody get to that point, drive in our parking lot, turn around and leave because it looks like there's not any room."
While the new sanctuary, approved by the town in 2015, is smaller than the one rejected more than a decade ago — it is nearly double the capacity of Seacoast's current one. The facility will seat 2,500 and also includes new audio equipment and hundreds of new parking spaces.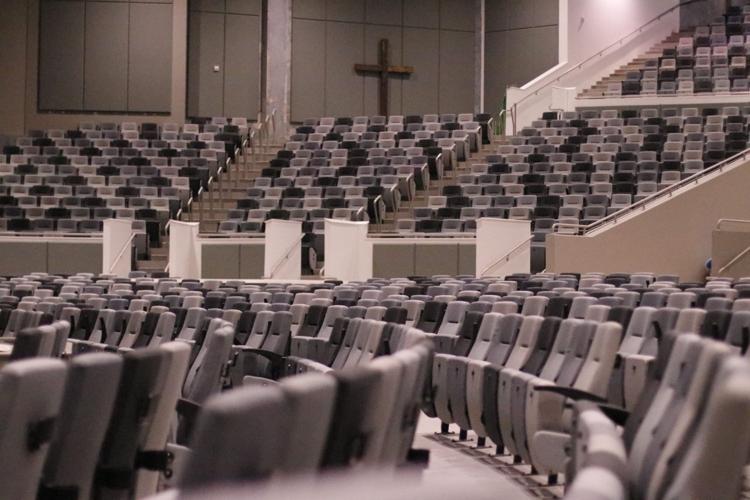 In addition to accommodating worshippers, the $30 million project gives Seacoast more space to serve the community, pastors said. The current building is home to 700 non-Seacoast events a year, including conferences, training, graduations, and father-daughter dances. 
Single moms can receive free car maintenance through the church's car service ministry.
As it expands, Seacoast aims to maintain its focus on the community.
In North Charleston, the Dream Center Clinic offers free health services, food and clothing to those in need. Church leaders hope to eventually have a clinic near all of its satellite campuses.
Seacoast leaders also pointed to programs aimed at revitalizing low-income areas, such as the "Opportunity Zones" program, spearheaded by U.S. Sen. Tim Scott, which offers tax breaks to developers.
The church said it wants to help channel resources into impoverished areas without gentrifying neighborhoods, as well as engage in solutions for racial justice issues.
"We believe the gospel is best lived outside of these walls and applies to the communities we live in," Greg Surratt said.
Church leaders and members understand the negative connotation often associated with megachurches.
Today, there are several nationwide and at least 35 churches in South Carolina that average 2,000 in weekly worship attendance, according to the Hartford Institute for Religion.
Some of the massive congregations have been embroiled in controversy over misuse of funds and other scandals. 
Seacoast has attempted to dispel the megachurch stigma. The church doesn't pass around collection plates on the weekends. Instead, members voluntarily drop funds into offering boxes or give online.
The church also features a large team of pastors and teachers who take turns speaking, so there isn't one single personality that defines Seacoast, Josh Surratt said.
"There aren't any rock stars," Josh Surratt said. "Our goal is that Jesus is more famous than the church name, and the church name is bigger than any pastor's name on it."
Seacoast members said the church isn't as big as it seems.
Cindy Ferrell, a 20-year member, said small group ministries help members develop intimate relationships. She's involved in a small group for grandmothers.
"Once you get involved in things, it feels a lot smaller on the inside than it looks like it is on the outside," Ferrell said.