Installing metal detectors at every South Carolina public school would cost $14.4 million up front, plus up to $98.3 million each year to place staff at security checkpoints, according to a recent estimate from the state Revenue and Fiscal Affairs Office.
For comparison, that's enough money to replace about a fifth of the state's aging, fire-prone school bus fleet in a single year.
The fiscal impact statement for the state was released Feb. 7 based on a bill co-sponsored by Rep. Wendell Gilliard, D-Charleston, that would require school districts to install metal detectors at the main entrance of every public school building, gymnasium and football stadium.
Meanwhile, Charleston County School District weighed their options for keeping weapons out of schools Monday night. Metal detectors were on the table, but they were the most expensive choice.
Security and Emergency Management Director Michael Reidenbach told the School Board's Operations Committee it would cost $400,000 to install walk-through metal detectors at the entrances of the district's high schools, plus $6.4 million a year for security guards and overtime pay for current employees to help run the checkpoints.
"We do need to have added security at our schools. That's a given," said the Rev. Chris Collins, a school board member from North Charleston. "What we are doing now is not working."
District officials began discussing metal detectors after a series of gun scares in North Charleston schools in the fall. Two North Charleston High students were caught with guns on campus, including one who accidentally shot himself in the leg; a third student at Stall High drew police scrutiny after he posted a photo of himself brandishing what appeared to be a pistol in a school restroom.
Some high schools in the district began conducting random classroom sweeps with handheld metal detectors in the fall, and the cheapest option discussed Monday night involved continuing that practice. Without incurring any additional expenses, Reidenbach said the board could require all high schools to conduct at least six random weapon searches per year. Searches are currently left to principals' discretion.
Other options were requiring weekly searches (at a one-time cost of $45,500), hiring a six-member team to conduct random searches district-wide ($80,000 one-time, $305,000 recurring), or hiring a school safety specialist for each high school ($1 million recurring).
The board did not vote on a course of action Monday. Board Chair Kate Darby said they would consider the options while writing the 2018-19 budget. She said Gilliard's House bill sounded like "overreach," fitting in a pattern of unfunded mandates from the state.
Charleston County Schools' concerns are not unique. The public schools in Berkeley, Charleston and Dorchester counties reported 151 weapons incidents to the state during the past three years (2015-17), according to the S.C. Department of Education.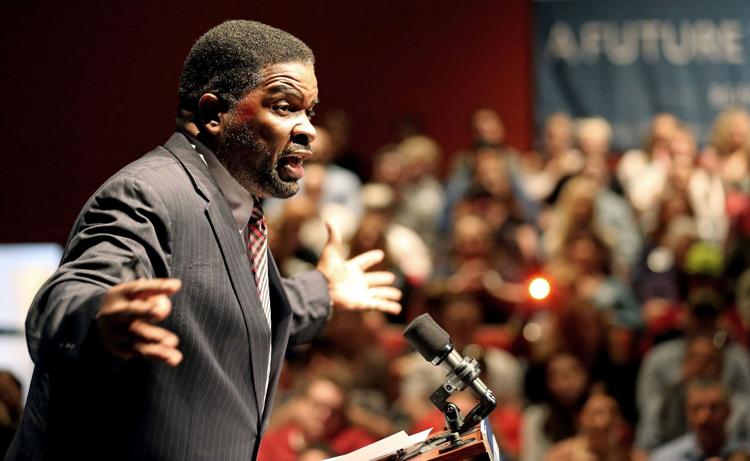 While many schools reported no incidents, several reported a handful, led by eight reports at Ashley Ridge High in Dorchester District 2. Sixty-nine schools reported at least one incident.
Gilliard's bill, H. 4286, has only two sponsors and has not come up for debate in the Statehouse since he pre-filed it in November. A separate bill of Gilliard's, H. 4810, would create a study committee on metal detectors. It advanced to the House Committee on Education and Public Works Jan. 31.
Gilliard said he knows metal detectors would be expensive and imperfect, but he still believes they're worth the cost.
Like police body-worn cameras, a longtime initiative of Gilliard's that only passed after the 2015 police shooting of unarmed Walter Scott in North Charleston, he said he would prefer to make a change before tragedy strikes, not after.
"It took the Walter Scott police shooting to give my body camera bill wings, and I would hate that we would be in the same situation with metal detectors," Gilliard said Monday.
A metal detector would not have prevented the shooting at Townville Elementary in Anderson County on Sept. 28, 2016, when a 14-year-old homeschool student allegedly climbed a fence to the playground and opened fire with a handgun. The shooting injured one teacher and three children, including 6-year-old Jacob Hall, who died of his injuries three days later.