A Myrtle Beach woman was sentenced Tuesday to spend three decades in prison for kidnapping her husband's former mistress, a 20-year-old woman whose 2013 disappearance and presumed death in Horry County garnered national attention. 
Tammy Moorer, 46, was convicted of kidnapping and conspiracy to kidnap Heather Elvis. The jury's decision followed an 11-day trial and less than four hours of deliberation. 
Circuit Judge Benjamin Culbertson sentenced Moorer to 30 years in prison on each charge, to run at the same time. 
Prosecutors painted Moorer as a jealous wife threatened by the possibility that Elvis might have been pregnant with a child fathered by her husband, 42-year-old Sidney St. Clair Moorer.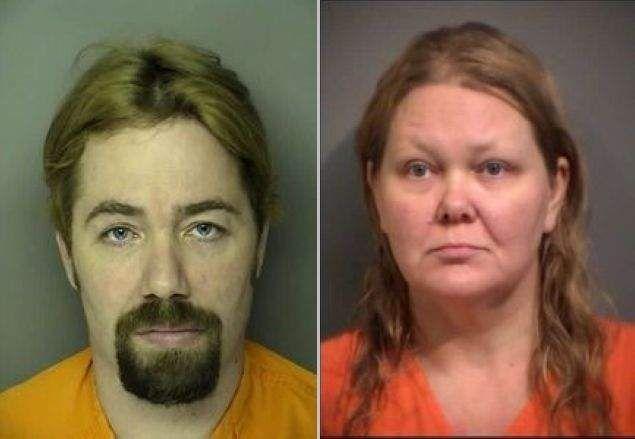 Authorities said the Moorers plotted to abduct Elvis, whose body has not been found since she went missing Dec. 18, 2013. Her car was abandoned at a boat landing near Socastee.
Moorer's sentence comes more than four years after Horry County police initially arrested and charged her and her husband with murder and kidnapping. Authorities later dismissed the murder counts.
Sidney Moorer is currently serving a 10-year prison sentence for obstruction of justice in the case following a trial last year. An earlier trial for kidnapping ended in a hung jury.
In court Tuesday, Elvis' family told the judge that their pain was exacerbated when they said the Moorers threatened them and disparaged their daughter on social media and in the community.
"They stole her life, and they've ruined ours," Elvis' mother, Debbi, said in the proceeding that was broadcast live online by local TV stations. 
Prosecutors presented video surveillance, text message exchanges and phone call records between the couple and Elvis, alleging that the husband and wife drove around searching for the young woman in the early morning hours of Dec. 18. They stopped at a Walmart to buy a pregnancy test, which prosecutors said was intended for Elvis. Then Sidney Moorer called the young woman from a payphone. 
In the hours that followed, authorities said the couple lured Elvis to the boat landing around 3:30 a.m. Phone records showed that Elvis called Sidney Moorer's phone from the landing four times. 
During closing arguments, Senior Assistant Solicitor Nancy Livesay likened the case to "Snow White," characterizing it as a story of "jealousy and deceit" and comparing Tammy Moorer to the Disney fairy tale's Wicked Queen.
"When you mix jealousy, deceit and just an absolute crazed woman so worried about (Elvis) stealing her husband, that is when unnatural things happen," Livesay said. 
Meanwhile, Tammy Moorer's defense attorney, Greg McCollum of Myrtle beach, said authorities never recovered a crime scene and lacked any physical evidence connecting his client to the boat landing. He said a text message from Tammy Moorer to her husband, in which she asked him to bring her pot stickers and orange juice, showed she was home the morning that Elvis went missing.
"You can't just make a human being disappear and they get back home in time to make pot stickers," McCollum said. 
Tammy Moorer took the stand in her own defense, at times directly addressing the jury and on one occasion referring to Livesay by her first name. Later, when addressing the court before sentencing, she called herself "Heather's No. 1 advocate" and criticized her legal representation. 
Before the defendant was sentenced, Terry Elvis told the judge that "no one seems to want to take the blame" for his daughter's disappearance.
"We grieve for answers, but we don't know how to grieve for our daughter," he said.