One of the biggest draws of Charleston Woodlands is the quiet. 
Luke Pope-Corbett has been leading kayakers on ecology-focused expeditions at the site, near Middleton Place, for nine years. The experience serves as an immersion into one of the most iconic landscapes of the Lowcountry: a blackwater cypress swamp. 
On a trip to the site Wednesday, there wasn't much to hear except the wind and birds. The sights are a draw, too, with visitors often commenting on the bald cypress "knees" that spear out of dark, tea-colored water. Dust-covered ponds were speckled with imprints of leaves that had fallen through the surface. 
Though not far from the outer reaches of West Ashley, the swamp is "still kind of this unknown to so many people who grew up in this area," Pope-Corbett said. "Because so much of it is on private land, not a lot of people have access to it."
The bottomland forest where Pope-Corbett conducts tours is protected from development by a conservation easement, but it's a striking example of a landscape that could be under threat if changes to the Clean Water Act proposed last month take effect, experts say.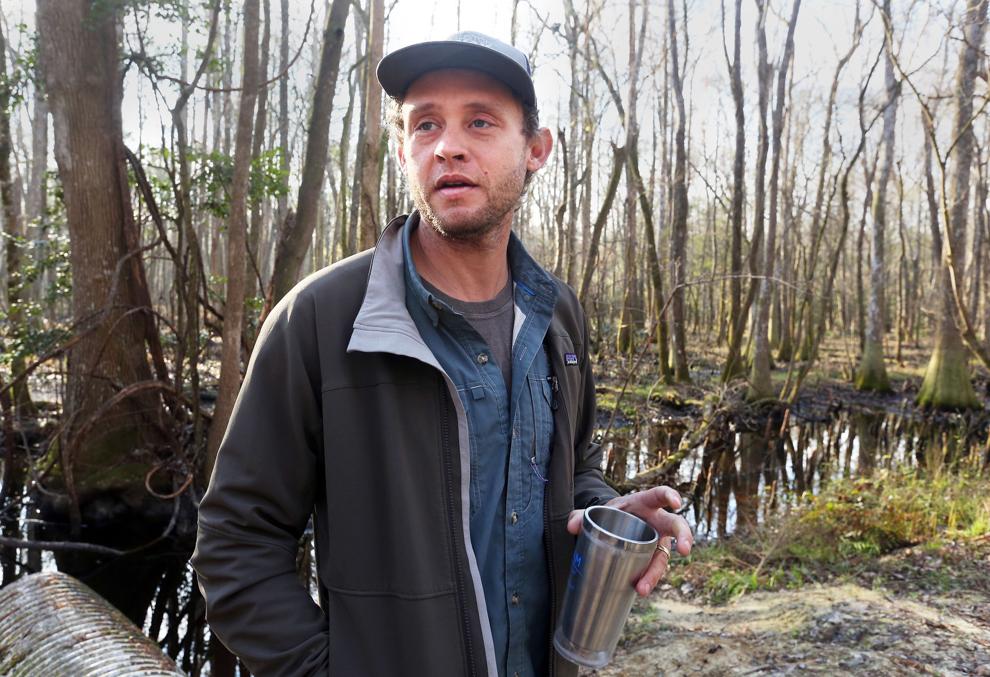 According to an analysis by the Southern Environmental Law Center, developers may no longer have to mitigate or avoid damage to vast amounts of wetlands across the Southeast. As much as 70 percent of wetland acreage in South Carolina could lose protection.
The SELC compared the effects of current regulations against the new proposals on construction projects in the Carolinas and Virginia. In one example covering the proposed Interstate 73 route through the Pee Dee to the Myrtle Beach region, about 75 percent of the federal wetlands and 35 percent of the federal streams disrupted by the proposal would no longer have protection.
The changes have also complicated an existing lawsuit by environmentalists challenging the Trump administration's attempts to rein in water protections. 
Advocates of the new regulation have said it would pull back federal overreach and make it easier to determine what's protected wetland and what's not.
But in the rapidly-developing Charleston region, the changes could fundamentally alter the protections in place for a crucial environment that not only harbors rare plants and animals but effectively functions as a sponge soaking up floodwaters during wet times and slowly releasing groundwater during drought. 
'A very confusing standard'
Wetlands and waterways are protected in the Clean Water Act from pollution in both the traditional sense — such as an industry dumping harmful chemicals into a river — and in the sense that filling a swamp in order to build on the land is its own type of pollution. 
The rollback is likely to pack the biggest punch in the West, where many "ephemeral" streams, which exist for only a relatively brief time after a rain, are stripped of all prior protection. The new rule requires that streams have a relatively consistent connection to other protected waters.
But the same hurdle threatens one of South Carolina's most ecologically important landscapes: Carolina Bays, mysterious oval wetland depressions. They're crucial breeding areas for frogs, salamanders and other animals, and are typically isolated from streams. 
In less clear examples, like the patches of cypress swamp across the Lowcountry, the new regulation would make it enormously difficult to determine if a wetland should be considered connected to nearby waters, said Blan Holman, managing attorney with the SELC in Charleston.
Instead of relying primarily on a field survey, there's now an equation based on an average of the last 30 years of waterflow data. In many situations, that data was never collected.
"It's a very confusing standard, and it's also difficult to know ... exactly what gets protected and what doesn't," Holman  said.
That's one of many reasons that environmental attorneys who work with developers said their clients will likely still hire consultants to do surveys for wetlands — something advocates for the rule change said could be phased out with the new standards.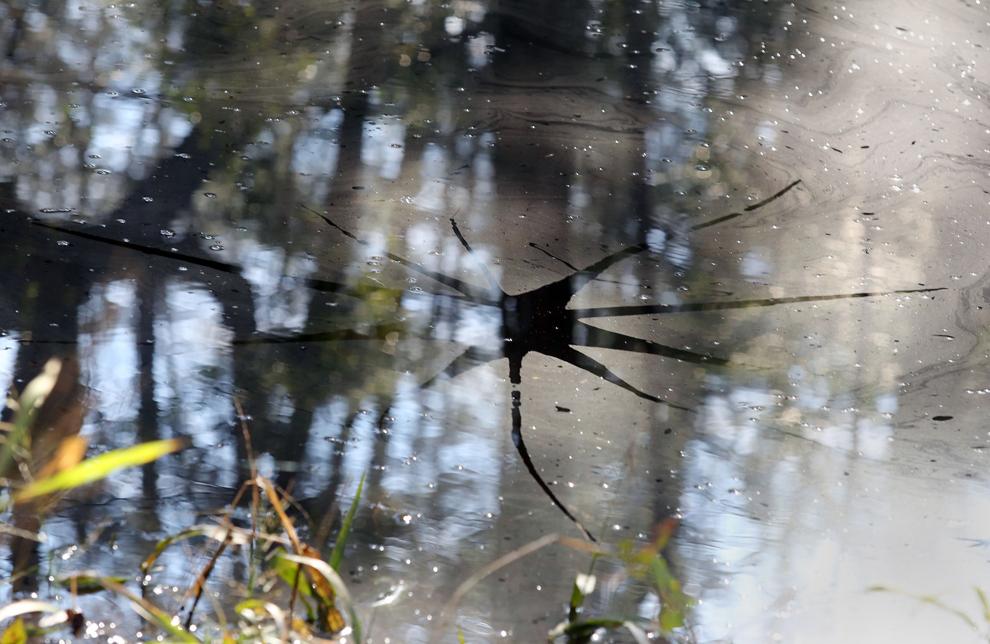 Development pressures
Rick Moyle doesn't think much about the forest behind his Village Green home. It's a popular haunt for both neighborhood teenagers and alligators that hide in a "boggy" spot a few hundred yards behind his back fence.
That bog is a roughly 25-acre wetland similar to the cypress swamp in Charleston Woodlands, according to the national wetland inventory. The inventory is the best available approximation of wetland locations, next to hiring a consultant.
It shows that the site near Moyle is unconnected to any other apparent stream, making it exactly the type of land that could lose protection. 
When Moyle moved into his home six years ago, he was told there was a moratorium in effect that would stop any further development behind his house at the outer edge of West Ashley. But the property next to his backyard is just within the city of Charleston's accepted urban growth boundary — meaning it could be developed one day, and lesser wetland protections could make that easier. 
"Where there's money to be made, somebody's going to make it," Moyle said.
For many development projects all ready in process, the rule changes won't have much impact, however, said Mary Shahid of Nexsen Pruet.  
Shahid, an attorney who works with clients on environmental mitigation, said "everybody freaked out" during a 2015 attempt during the Obama administration to expand protections. But it was challenged so many times in court that the Army Corps of Engineers didn't end up changing the way it evaluated wetlands, Shahid said.
"Then when you hear the Trump administration is doing something with waters of the United States, then as a practitioner, you think that's going to be protracted and we're probably going to end up with the Corps doing business as it always does business," she said. 
But ultimately, the litigation related to the new rule will reach an end point, Holman said, and the future of the country's wetlands are at stake. 
"No doubt about it, there's a lot of litigation going on, and I think everybody hopes one day we will get past that, but the stakes are very high," he said.