COLUMBIA — A secretive South Carolina police force jailed dozens of landscapers, maids and restaurant workers in recent years after lawmakers promised it would target violent gangs, drug kingpins and human traffickers.
Since 2012, the state has shoveled nearly $5 million into the seven-member Immigration Enforcement Unit, believed to be the only team of its kind in the nation. Its stated mission: to remove hardened criminals from South Carolina's scattered population of undocumented immigrants.
But four years of police records obtained by The Post and Courier through a Freedom of Information Act request show the vast majority of those arrested were working-class Hispanics who used bogus paperwork and identification cards to get hired for jobs. 
In fact, roughly 100 of the 123 cases reviewed by the newspaper involved fraudulent documentation of some sort. Just nine cases had any mention of gangs, drugs or human trafficking. 
To be sure, all of the offenses are crimes. But some attorneys, lawmakers and former police officials question whether the unit is fulfilling its mission and justifying its expense by pursuing scores of cases related to document fraud.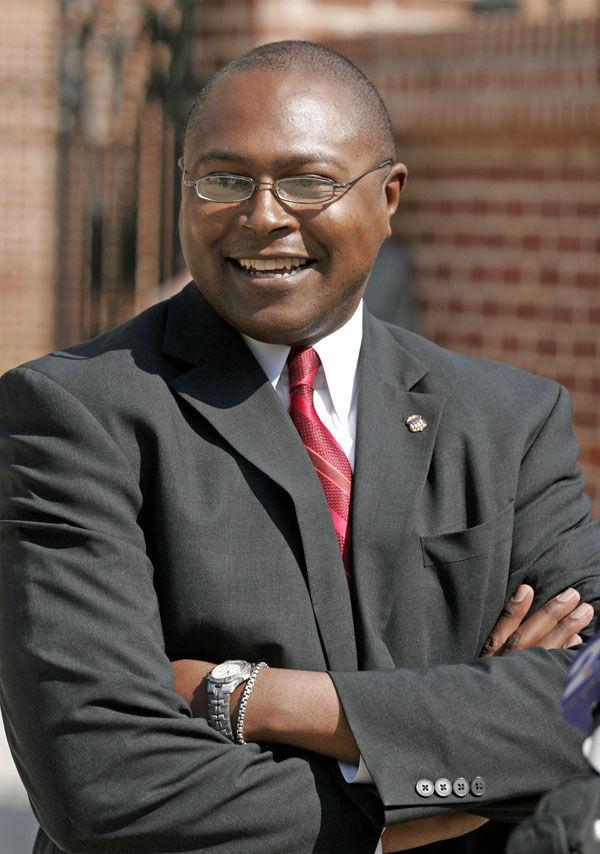 "Personally I think it's a huge waste of time," said Reggie Lloyd, a former judge, U.S. attorney and chief of the State Law Enforcement Division. "We have way more important stuff to do than looking at the guy who works in the chicken plant. It was never going to do anything to make the state safer. That's a federal issue not a state issue."
The state unit was created in the lead-up to the 2012 presidential election, as Republicans decried President Barack Obama's immigration policies that put less focus on minor criminal offenses. State lawmakers that year allocated more than $1 million to organize and outfit the new unit.
Former Gov. Nikki Haley applauded the effort at a press conference that year, saying the team would help stamp out immigrant flesh peddlers, gangsters and drug runners. 
"We are making cases and getting some of that activity out of South Carolina," added Haley, now Trump's ambassador to the United Nations.
Since then, the small force — part of the S.C. Department of Public Safety — has largely operated behind the scenes, pursuing cases from Greenville to Myrtle Beach. Officials with U.S. Immigration and Customs Enforcement said the state officers provide a vital service, regularly working alongside the agency's Homeland Security investigators. 
Tips given to officers about more serious crimes, like human trafficking, are often turned over to federal agencies, said Eddie Johnson, the immigration unit's commander. But the cases dealing with phony paperwork, he said, can at times uncover more serious criminal activity as well. 
"Document fraud is at the root of all of these crimes," Johnson said, though he quickly added: "Not everybody we come across is involved in drugs. Not everyone is involved in human trafficking."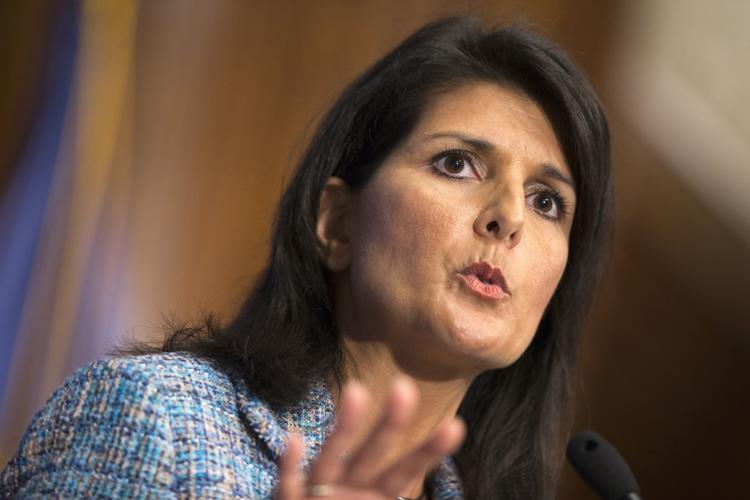 The immigration unit previously resisted outside attempts to examine its activities, insisting that releasing information about its cases and methods would compromise investigations. It took The Post and Courier five months to obtain arrest warrants and basic incident reports from the unit. The officers initially attempted to redact the names of the people they arrested, where those suspects lived and the counties where the events took place.
They argued that this was to protect the personal privacy of suspects, even though that information is part of the public court record. 
The newspaper's review of the unit comes at a time when President Donald Trump's administration is seeking to expand its cooperation with local police agencies in order to beef up immigration enforcement. South Carolina's team could serve as a model for other states. But the cases examined by The Post and Courier tell a far different story about its mission than the narrative sold to state lawmakers six years ago.
They detail a man's 2013 arrest in Greenwood after he was caught with a fake Social Security card and North Carolina driver's license following a car wreck. They showcase a man in Greer jailed in 2014 for using a fake ID to land a salvage yard job. And they reveal a woman busted in 2015 for using someone else's information to get a job at a industrial supply company in Simpsonville.
"It sounds to me like it's just raw politics," said Bill Nettles, the former U.S. attorney who challenged the state law that created the unit. "There is a whole agency out there that does this. It's called ICE. It's baffling to me why we need this duplicative law enforcement."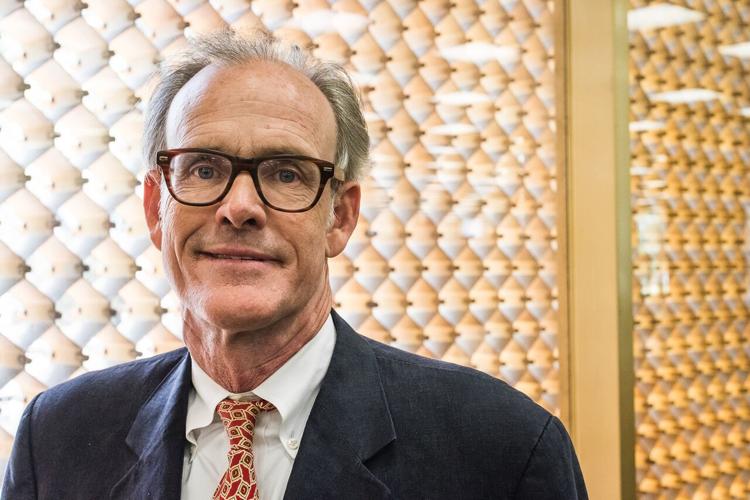 Pushing people to 'self-deport'
Frustrated at the Obama administration's perceived indifference to undocumented workers, South Carolina lawmakers looked for their own way to crack down on illegal immigrants in 2011.
The state's population of undocumented immigrants was actually declining at the time, while ICE was on its way nationally to posting a peak year in arrests — nearly double what the agency recorded in 2017 under Trump. But that would prove to be a high-water mark before a precipitous slide in enforcement, according to an analysis by Pew Research Center. 
The South Carolina effort was part of a larger movement around the country, as Republicans in statehouses from Alabama to Utah declared war on illegal immigration. Together, GOP lawmakers filed hundreds of bills in more than 40 states focused on undocumented aliens.
Sen. Larry Grooms summed up the sentiment in March 2011 as he championed the Palmetto State's anti-illegal immigration bill on the Senate floor.
"It will cause South Carolina to be a very unpleasant state if you are here illegally," the Bonneau Republican said of the legislation he helped sponsor. "Go to Vermont. They will welcome you with open arms. Go back to your country of origin, but leave South Carolina. Leave South Carolina unless you are here legally."
The ultimate goal, Grooms told his fellow lawmakers, was to force illegal immigrants to "self-deport."
The bill, for the first time, mandated that every business in the state check the immigration status of its employees. It made it a felony for an undocumented immigrant to be "sheltered" or "transported" in South Carolina. And it required police officers to check people's immigration status during traffic stops if they suspected someone of being in the country illegally.
The enforcement unit was added to the legislation to appease Republicans who believed the law didn't go far enough.
"When we passed it, it was viewed as the strongest state immigration law in the country," Grooms said. "We were really pushing the envelope of what the federal courts would allow." 
The bill received overwhelming support from the Republicans who control the South Carolina Legislature. But three months after Haley signed it into law in June 2011, the measure was tied up in federal court.
Opponents called it the "show me your papers" law. The U.S. Department of Justice argued that South Carolina lawmakers tried to circumvent federal authority over immigration policy and establish their own set of rules.
The case stretched on another two years before the court in 2014 threw out sections that made it a serious crime for immigrants to live or ride in a car in South Carolina. Attorney General Alan Wilson's office also pledged in court that officers wouldn't drag out traffic stops simply to check someone's residency status.
The strict immigration screenings for employees in the state survived. And the Legislature continued to pump more than $500,000 per year into the Immigration Enforcement Unit.
Grooms clearly recalled the unit's mission to undercut drugs, gangs and human traffickers. But he said he was unaware what those officers had accomplished in the past six years.
Benefit or bane?
The tips come from a variety of sources: state agencies, troopers, federal investigators, local law enforcement, human resource managers and business owners. The unit can't arrest someone simply for being in the country illegally. But the team's officers build cases wherever they can. 
This can take days, weeks or months of surveillance, with officers tailing suspects back and forth from work, records show. The details vary, but the lion's share of cases end with the same result: undocumented immigrants charged with misdemeanors for forgery, driving without a license or providing a false identity to law enforcement. Some, however, face more serious charges of identity theft for buying documents on the black market that use the personal information of real people living in California, Texas or Puerto Rico. Nearly all of those charged were Hispanics, who comprise the largest group of undocumented immigrants in South Carolina.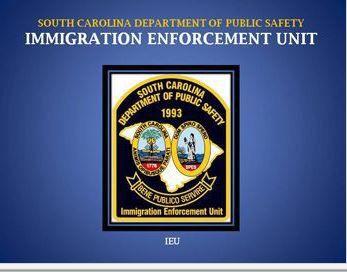 Take the case of the 38-year-old woman busted in Anderson County in 2014 for using somebody else's personal information to get a job with a rug manufacturer. She did so after working more than eight years cleaning people's homes for cash under the table.
Or consider the 19-year-old man charged in Laurens County after applying for a driver's license in another person's name in 2013. He was arrested two months after receiving temporary residency status under the federal DREAM Act, which was created for undocumented immigrants brought to this country as children.
Then there was the 36-year-old Mauldin man who got caught after leaving his wallet at a Greenville County library. The library's staff peeked inside and turned over what they suspected were phony documents. When arrested, the man explained that a former co-worker in North Carolina allowed him to use his personal information so there would be two people paying into his Social Security retirement account.
"The complainant can be someone's boss. It can be an acquaintance in the neighborhood. It could be someone who just observed something," said Johnson, the unit's commander.  
Groups advocating for stronger laws against illegal immigration say the unit provides an invaluable service with such work.
"Because ICE is stretched so thin, especially in South Carolina, this is a real benefit to the community," said Jessica Vaughan, director of policy studies at the Center for Immigration Studies, a Washington, D.C.-based nonprofit seeking to curtail illegal immigration. "Otherwise, people would get away with living in the community, perhaps committing crimes and being released consistently into the community instead of being sent back home."
Bryan Cox, an ICE spokesman in the Atlanta field office, said the state unit supplements the work of Homeland Security investigators who also pursue document-related crimes. 
"Document fraud from a federal perspective is a national security concern," Cox said. "Wherever we can leverage local resources, that is something we always look to do." 
Diana Salazar-Guzman, president of the Latino Association of Charleston, said no one would have a problem if the state team went after dangerous criminals, but that isn't the case. She contends the state is criminalizing hard-working people who must use bogus documents to keep their jobs and support their families.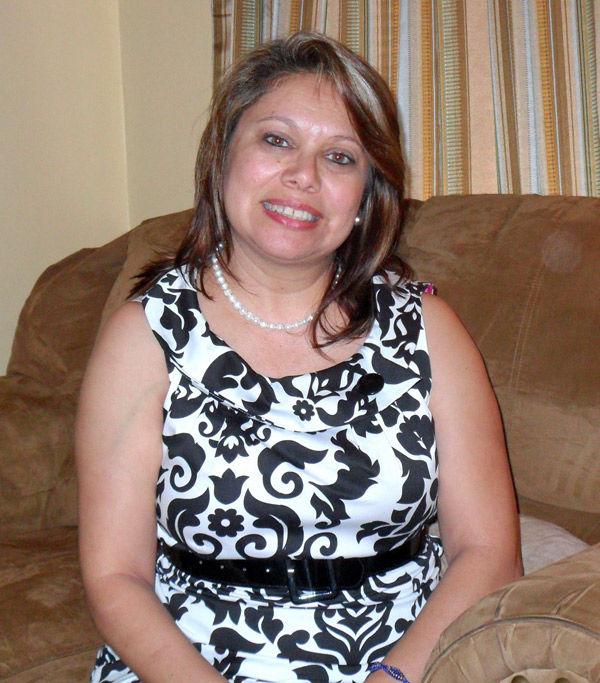 "It may be against the law, but I wouldn't call it criminal behavior," Salazar-Guzman said. "These people are already here. They just want a way to legally drive and contribute taxes."
To be sure, the Immigration Enforcement Unit has played a role in investigating some serious crimes as well. The state unit charged two men in Columbia after guns were found during a home search with federal immigration officials. They also partnered with Homeland Security investigators to track down two men manufacturing fraudulent documents in Lexington County. And in Newberry County, they assisted with the arrest of a man wanted by an attorney general's task force for sexually exploiting a minor. 
In each of those cases, however, the unit was mainly tagging along on an investigation spearheaded by another agency, records show. 
In a 2014 case involving the unit, a man named Alex Velasquez was apprehended in Greenville County and accused of trafficking two women and three children who immigrated from Honduras. The victims were smuggled into the United States and pressured to prostitute themselves to pay off their debts, according to police reports.
The state officers got a search warrant for his Greenville home and interviewed the victims, but Homeland Security investigators took the lead on the trafficking case. The unit filed only one charge against Velasquez: driving without a license.  
'They swarmed me, guns drawn'
It's unclear how many of the people arrested by the unit were later deported by the federal government. 
The more serious crimes often led to guilty pleas in federal court that directly referenced deportation. A few cases that played out in state court noted that ICE had asked local jails to hold people until they could be picked up. But other proceedings ended with people receiving fines or a limited jail time with no mention of whether they were hauled into federal immigration court.
One 35-year-old man, for instance, got charged with forgery in 2015 for using another name to work at a frozen food plant in Gaston. The judge in Calhoun County sentenced him to five days in jail — time he'd already served.
Another 36-year-old woman was charged with forgery and possessing a false ID after a human resource manager at a Simpsonville cabinet shop reported her to authorities. Eight months later, a Greenville judge sentenced her to the one day she had already spent behind bars.  
In past years, Johnson said, federal officials wouldn't deport some of the people arrested by his officers. That's largely changing under Trump's new policies, which seek to deport immigrants no matter what crime landed them in jail, he said.  
The unit's investigation into Israel Garcia in 2016 is one case that yielded little.
The unit suspected Garcia of driving with a suspended license. So officers spent the morning of April 6 watching his every move in Darlington County. They recorded the color of his Chevrolet pickup. They detailed the name of the landscaping company plastered across the side of the vehicle. And they noted when Garcia drove his truck onto the nearby highway. 
Two weeks later, more than a half-dozen officers from the enforcement unit, Homeland Security and the county sheriff's office surrounded Garcia as he pulled into a gas station. They had mistakenly concluded that he was another immigrant who had already been deported three times. 
"They swarmed me, guns drawn," said Garcia, who has two children with American citizenship. "I wasn't hiding. I wasn't doing nothing wrong." 
The officers scanned Garcia's fingerprints and realized they had the wrong man. They released him with a ticket for driving under suspension. 
The entire operation, according to a police report, resulted from a complaint lodged by Garcia's former boss of 15 years. The man contacted authorities after Garcia left to start a competing landscaping company. 
A model for others?
The $545,069 dedicated to the unit's work this year is a small portion of the state's roughly $8 billion annual budget. Still, some Democratic lawmakers argue the money could be put to better use given the litany of needs in South Carolina, from underfunded schools to crumbling roads.
Sen. Brad Hutto, an Orangeburg Democrat, questions why the state needs a police force solely devoted to crimes committed by immigrants. If leaders wanted to fight drugs, he said, they could have honored the State Law Enforcement Division's request for $484,416 this year to hire five new narcotics agents. The Legislature didn't fund that. 
"All we're really doing is supplementing a federal task," Hutto said. "We're making work for these officers and doing it for political reasons to say we are tough on illegal immigration."
Gov. Henry McMaster said the force is doing exactly what it was created to do — arresting immigrants who break the law, no matter what the crime. The governor's office also said the unit provides a great example for other states to follow. 
"Governor McMaster is no different than the majority of South Carolinians who recognize that we live in a state and a nation built on legal immigration and embrace those who choose to come here the right way," said Brian Symmes, the governor's spokesman. "He will not tolerate lawlessness in any sense of the word and will continue to support the brave men and women in our state who set an example for others around the country by dedicating their lives to enforcing our illegal immigration laws."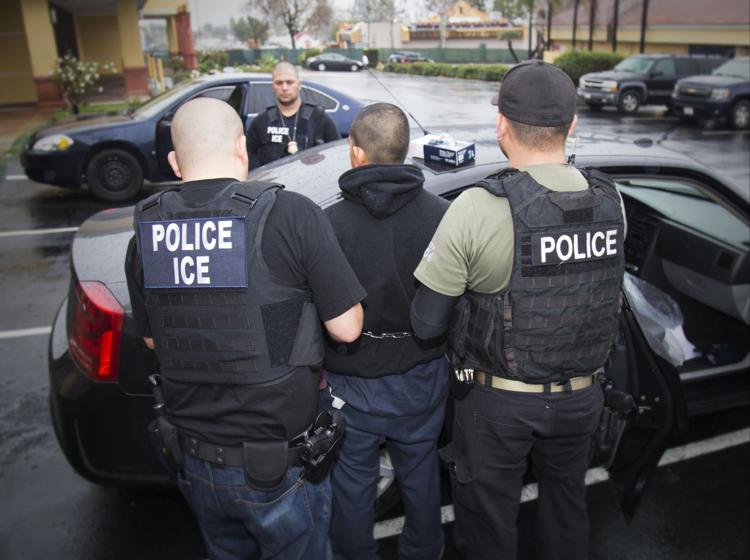 Under the Trump administration, the federal government has actively encouraged other states to become more involved in immigration enforcement, said Kristie De Peña, director of immigration and senior counsel for Niskanen Center, a Washington, D.C. think tank that advocates for immigration reform. 
"They are definitely trying to set the stage to allow state and local law enforcement to take a much larger role in enforcing immigration laws," she said. 
The push for more state and local cooperation coincides with a federal crackdown on undocumented immigrants nationwide. That effort has already led to a dramatic surge in the number of arrests made by ICE in the three-state region that includes Georgia, North Carolina and South Carolina. 
ICE's focus is no longer limited to serious criminal offenders, as it was under Obama. Federal officials can now push deportation cases against people arrested for driving without a license or other misdemeanor crimes, said Randy Capps, director of research for U.S. programs at the Migration Policy Institute.
It's the return of what he calls the "a full-enforcement model." 
With that backdrop, the unit's work is unlikely to end any time soon. If anything, South Carolina is increasing its focus on immigrants. Earlier this year, McMaster pushed a new plan requiring the State Law Enforcement Division to assemble reports on whether local governments are enforcing immigration-related laws.
The agency will start collecting that paperwork this year.
Glenn Smith contributed to this report.