The Okeetee Club in Jasper County has let traditional basket weavers harvest sweetgrass on its vast property for years, but the private club has put a stop to it.
One local basket sewer says this poses a problem for those who are keeping alive the popular, iconic craft.
"We're really in trouble," said Edward Steed, who has pulled sweetgrass there for years to supply himself, his wife and other basket sewers.
"I'm afraid some of the grass pullers, they're getting desperate. They're going to get in trouble. This is what we relied on every year," he added. "It's heartbreaking, to be honest with you."
A woman who answered the phone at the Okeetee Club confirmed the site would not open its private land for sweetgrass harvesters this year. The decision was based on the increased traffic, concern over liability and some failing to follow the rules, she said.
"It's all a problem. That's where we are. We decided not to do it this year," said the woman, who declined to give her name. "Whether we're not going to do it next year or not, we haven't decided."
Several basket sewers in Charleston's City Market said Thursday they were aware of the club's decision and expected it to create a hardship. Their access to sweetgrass has eroded for decades as new development along South Carolina's coast has consumed ever larger portions of the land where they used to pull the grass.
"When I was a little girl, I could go into my grandmother's backyard and find sweetgrass," said Angela Stoneworth, a basket sewer from Mount Pleasant. Her husband Darryl has joined the group who pulled sweetgrass on the Okeetee Club's grounds.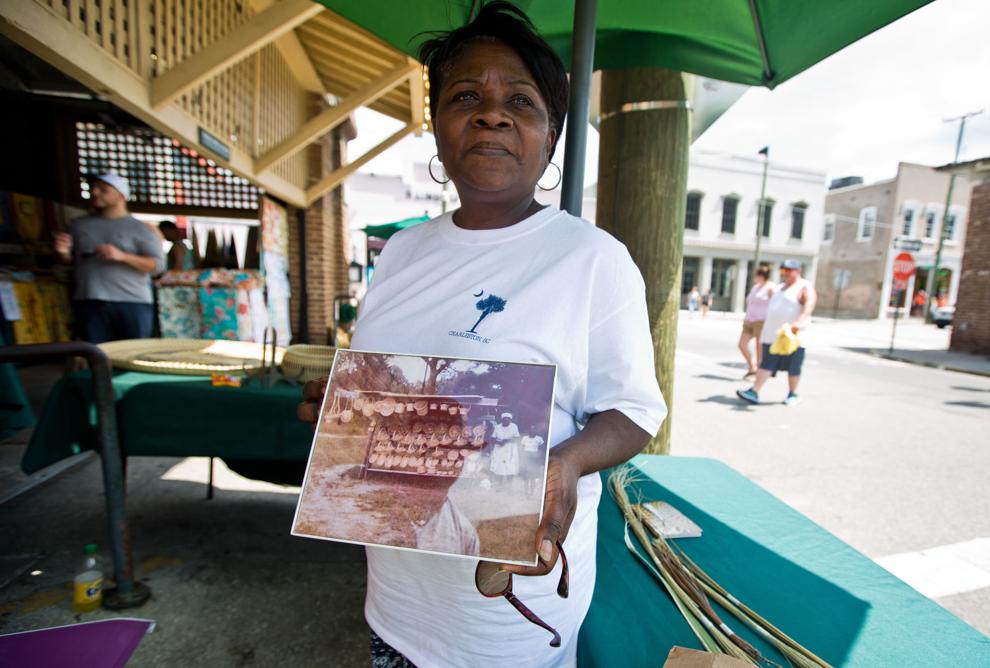 Elouise Frazier of Mount Pleasant said her late husband Paul also pulled sweetgrass at Okeetee and agreed it has gotten harder to find.
"Eventually, we'll have to plant it," she said. "We haven't done that yet, but eventually we will because we won't lose the art."
In 2006, the Legislature designated sweetgrass baskets as the state's Lowcountry Handcraft, noting the family art form dates back more than three centuries. Rooted in African basket-making traditions, the craft played a crucial role in processing rice, one of the state's most important early crops. Large fanner baskets were used to winnow rice by tossing it in the air and letting the breeze blow away the chaff.
As the rice crop faded, African Americans began making baskets for household use to hold bread, fruit, sewing items and the like. They are sold from stands along U.S. Highway 17 in Mount Pleasant and from spots in the City Market and near Broad and Meeting streets. Today, the baskets are increasingly prized as works of art.
Sweetgrass is the main material, comprising more than half of the basket. The rest is made with pine needles, bulrush and strips of palmetto fronds. To help the craft survive, others have tried to make sweetgrass more readily available.
For four years, the Army Corps of Engineers has invited sweetgrass basket makers to its St. Stephens Powerhouse in Berkeley County. It plans to do so again in either August or September, Corps spokeswoman Sara Corbett said.
The Corps' Charleston District has also planted more than 13,000 plants in tracts along the coast from the North Carolina line to Daufuskie Island, while both the town of Mount Pleasant and the Charles Towne Landing State Historic Site also have planted sweetgrass that can be harvested.
Frazier said she hopes Okeetee reconsiders its decision and lets the harvest resume next year. The club primarily manages its property for hunting and timber.
While she studied at Duke University and worked for years at the Medical University of South Carolina before retiring, she said she sees sewing baskets as her destiny. "This is what my grandmother taught me," she said.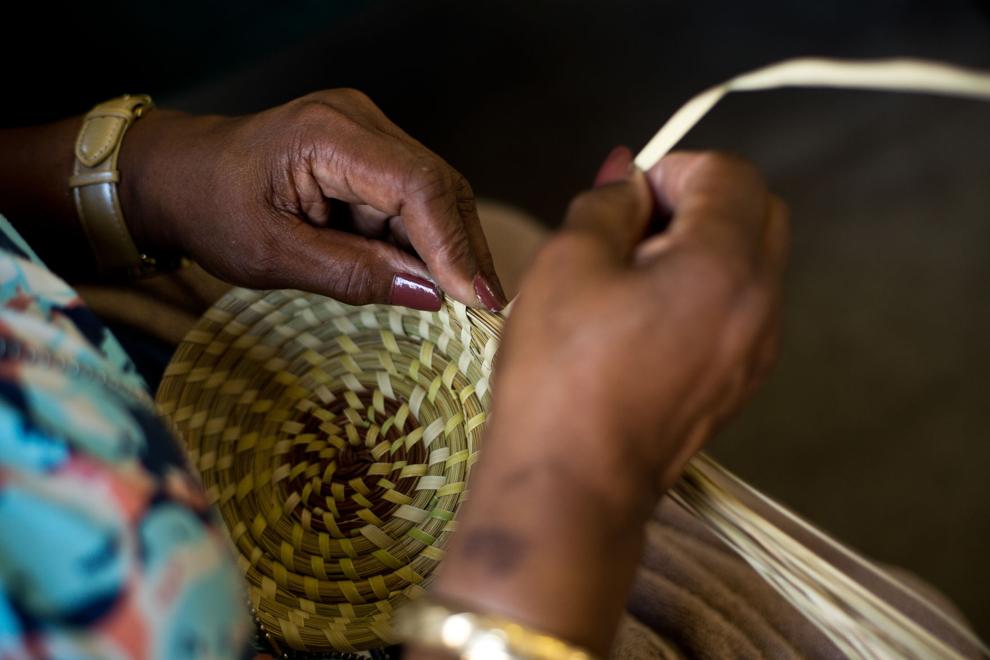 Frazier's sources of sweetgrass have evolved over the years, and she recalled one instance where she and her husband attended a funeral in rural Georgia. They were traveling to the burial service when they spotted a stand of sweetgrass out the window.
"We pulled sweetgrass in Georgia," she said. "We never made the burial."