In a melting-pot nation that's growing ever more diverse, South Carolina stands out as the state whose racial makeup has changed the least.
The state's population has been rapidly growing for years — roughly doubling since 1970 — due to people relocating from other states. But despite all the growth that's raised South Carolina's population above 5 million, the state remains just shy of two-thirds white, as it was in 1960.
Since the last official census in 2010, no state has seen less change in the percentage of its population that is white and non-Hispanic. That's because most people moving to the Palmetto State have been white and non-Hispanic — the same demographic that's declining in many states people have relocated from, such as New Jersey and New York.
In fact, as more states lost white non-Hispanic population than gained since 2010, that population increased by just 227,451 nationwide, but grew by 270,972 in South Carolina alone. The state saw the nation's fifth-largest increase in that demographic group, behind Florida, Arizona, Colorado and North Carolina.
In 2018, non-Hispanic whites were the only group whose population declined from the prior year nationally and in the majority of states.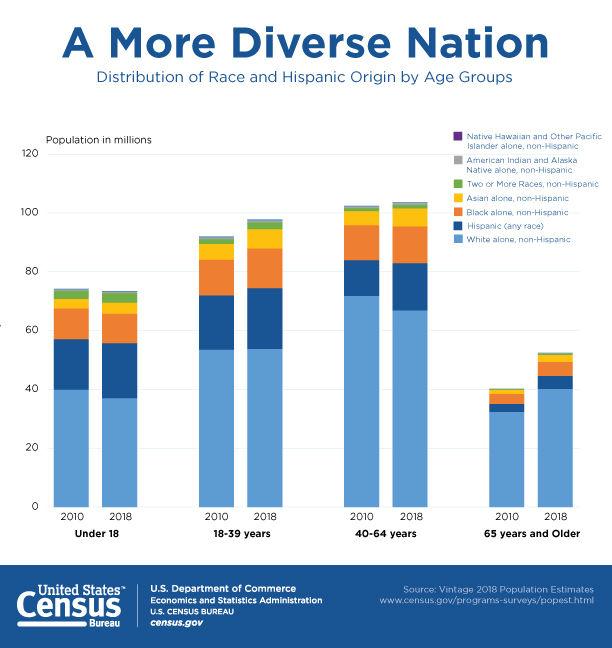 Census estimates released Thursday morning included that data, which details the racial and ethnic components of population changes in the state and the nation. It describes a nation whose growth is being driven by Hispanic and Asian residents, much unlike South Carolina's.
"I think there are several things that are probably going on at the same time," said Kendra Stewart, a political science professor and director of the Joseph P. Riley, Jr. Center for Livable Communities at the College of Charleston. "How we are perceived as a state, as being welcoming to diverse populations, could be one."
South Carolina's second-largest demographic group, non-Hispanic black residents, made up 27 percent of the population in 2018, slightly down from 28 percent in 2010. The black population, 1,353,188 as of 2018, has been the second-largest contributor to the state's population growth since the last official census, but in 2018 the much smaller Hispanic population grew more rapidly.
Nationally, the Asian population was the largest racial component of U.S. population growth, accounting for 24 percent of the increase. South Carolina added an estimated 4,001 Asian residents, accounting for 6 percent of the state's growth.
Peyush Dwivedi, a board member of the Hindu Temple in Charleston, moved to South Carolina decades ago because of the then-thriving textile industry, and he relocated to Charleston in the 1990s. He said people in the Indian community "still feel that this is not a very cosmopolitan city" and are more drawn toward larger metropolitan areas.
"For an Indian community, there is so much to do in Atlanta — they have their own markets and grocery stores and entertainment," he said. "The demographic that's moving here for the beach, and things like that, is more of a white population."
Hispanic residents, who can be any race, accounted for 58 percent of the nation's population growth last year and 17 percent of South Carolina's. The state's 296,046 Hispanic residents accounted for just under 6 percent of the population. 
If population movement is guided by people seeking out connections and established communities, that could be reinforcing South Carolina's lack of demographic change.
"Diverse populations are often drawn to places where there is already a community," Stewart said.
Forsyth County, Georgia, offers an example. The fast-growing county of 236,000, northeast of Atlanta on Lake Lanier, has a population that's now 13 percent Asian, and it had the nation's most rapid Asian population increase in 2018 among all counties with at least 20,000 residents.
"The south part of the county has really become a Mecca for the Asian population, and particularly the Indian population," said Anna Lyle, director of the Forsyth County Public Library. "I think once there was a community, that's where people moved."
Lyle said the library currently has three employees who are on breaks to visit family in India, and the library recently added a large collection of books in the Telugu, Hindi, Mandarin Chinese, and Tamil languages.
Dwivedi said he thinks many people who have relocated to South Carolina already had ties here that would be less likely for someone in the Indian community.
They come "because they have a grandmother here, or it was too cold in Boston," he said.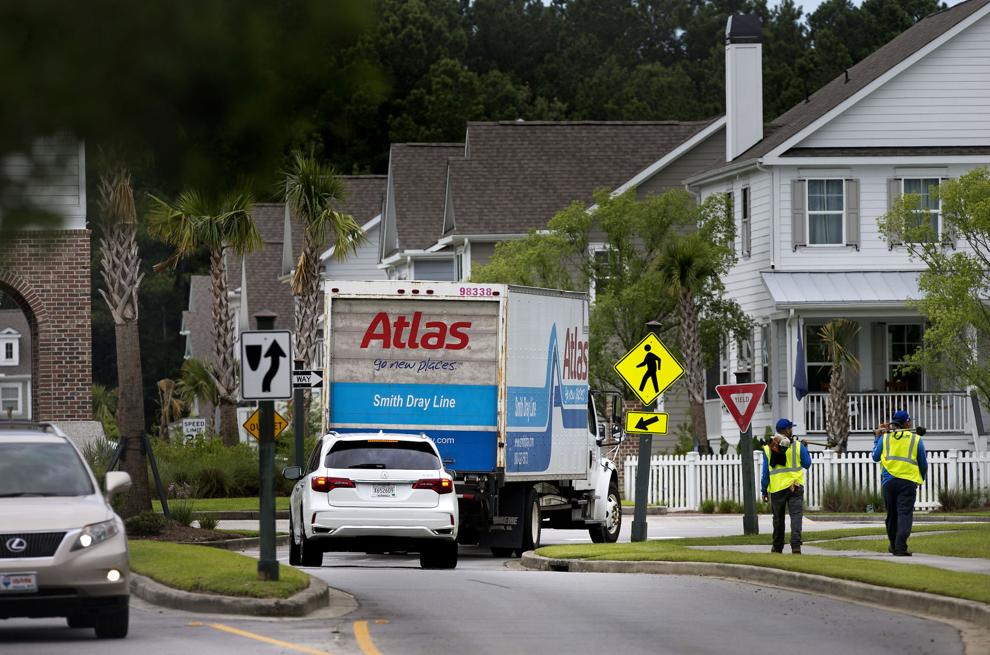 Stewart said the No. 1 state of origin for College of Charleston students, other than South Carolina, has for years been New Jersey. That's likely due partly to New Jersey families knowing other families whose children attended the college.
"Why are so many people moving here from the Northeast or Ohio? Because they know other people here who have," Stewart said.
South Carolina is not the state with the largest population comprised of non-Hispanic white and black residents — there are 11 others, led by West Virginia and Maine. What stands out about South Carolina is how little its demographics have changed amid rapid growth.
While no state saw an increase in its non-Hispanic white population in 2018, there was one place that did according to the Census Bureau. It was Washington, D.C.