A gamma ray burst — the blast when a star collapses — is the most powerful thing in the universe known to humans. The explosion destroys matter.
And it does something else, a College of Charleston researcher just discovered: It turns back time.
Astrophyicist Jon Hakkila, an associate dean at the college, has found the bursts pulse out in light curves. Not to get too wonky, but the end of the pulse emits the beginning of the pulse in reverse order. Hakkila describes it like walking room to room tripping light switches then tripping them walking back the other way.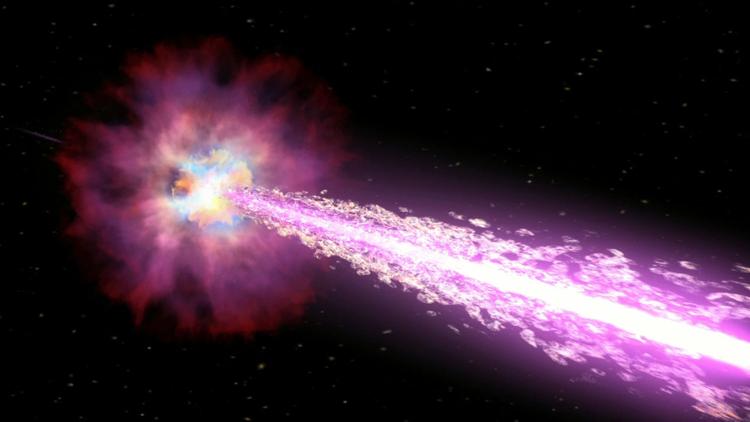 To make a little more sense of that, it helps to think of time how physicists measure it: by the speed of light. The refraction is considered a time-reversal component. But because the blast keeps going while it turns back, it doesn't reverse time as we understand it. 
How significant is Hakkila's finding? It could be a clue to making sense of black holes, the inescapable whirlpools of void in the universe that swallow light itself. That would be another cosmic baby step toward understanding the origin of the universe, and of life itself.
Gamma rays were discovered in the late 1960s, and their workings are still little understood, said astrophysicist Thomas Cannon, who worked on the study as a graduate student at the college. The study broke down the rays to their fundamental pulses and described how they work.
Hakkila was in Vienna, Austria this week, presenting the findings at a meeting of the International Astronomical Union.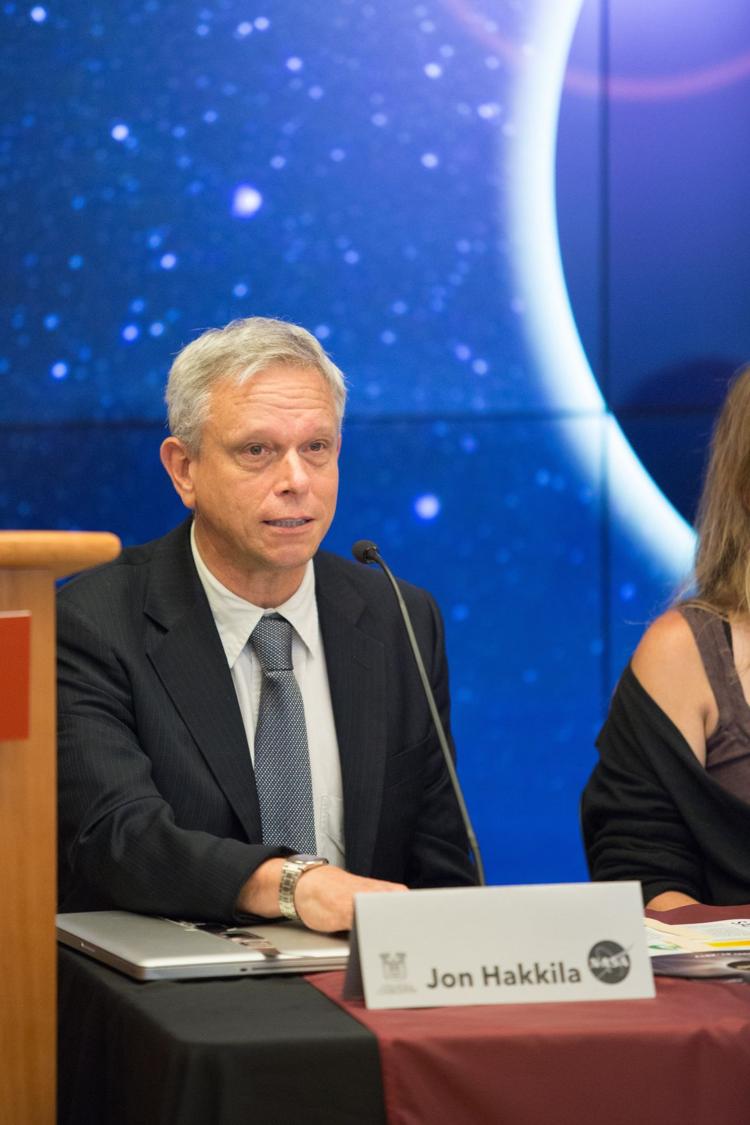 His find is a headful, for sure. Five astrophysicists contacted by The Post and Courier said they didn't have the expertise to comment, needed more time to study it, or did not reply when asked for their thoughts.
Bing Zhang, a professor of high-energy astrophysics at the University of Nevada, Las Vegas, was not part of the research. He recently told Live Science the study is a great effort but cautioned that the shape and nature of the burst pulses might be more complicated than provided for by the analysis.
Hakkila isn't new to astounding finds. In 2013, he was part of a team that discovered the Hercules–Corona Borealis Great Wall, a conglomeration of clusters of faint galaxies that stretches across 10 billion light years and is  the largest thing known to exist in the universe.
Not so coincidentally, the team found it by studying gamma rays.
"The galaxies themselves do not produce enough light to be easily mapped, but the gamma ray bursts are like flares going off in the galaxies that let us know they are there," Hakkila said. "The more gamma ray bursts we see in an area of sky, the more galaxies lie in that direction."