Knife- and ax-wielding men moved freely between the prison's dorm wings, stabbing and slashing inmates who ran for cover.
One prisoner at the maximum-security Lee Correctional Institution burst through a door and scaled a razor wire fence. Before the man could jump to the safety of the recreation yard, his clothes snagged on the fence. The attackers caught up and stabbed him as he dangled upside down.
The man survived to tell the tale in one of at least 18 lawsuits filed against the S.C. Department of Corrections in the April riot blamed on gang activity, contraband disputes and cellphones.
With a significant toll — seven dead and 22 injured — the bevy of lawsuits likely will boost the ballooning financial toll that South Carolina must shoulder to defend itself in court and pay out liability claims. Between 2013 and this May, the state's insurer spent nearly $19 million for the prison system — $11.5 million of that on defense lawyers, according to a Post and Courier analysis of data obtained through the S.C. Freedom of Information Act.
Some inmates never see a penny. Two have filed a combined 23 claims over the past decade, recovering nothing for themselves but costing taxpayers nearly $180,000 in defense fees, the S.C. Insurance Reserve Fund records showed.
But the number of claims prompting settlements has risen — from 14 in 2015, to 25 in 2016 and to 34 in 2017. Attorneys said the statistics hint at the conditions behind bars in recent years and the disgruntled population there. The lawyers represent inmates who get injured in knife attacks, die of medical problems or commit suicide.
While many claims are filed long before they are resolved, some attorneys said the problems have worsened lately. Prisons officials contend the opposite: It takes time to improve a system that had fallen victim to budget shortcomings, manpower shortages and safety problems with no easy solutions.
"We're doing things to make it safer, but it takes a while," said Director Bryan Stirling of the S.C. Department of Corrections. "We were in a hole. ... We're not digging any deeper. We're going in the right direction."
Carter Elliott, a Georgetown lawyer who has filed 10 of the riot lawsuits and expects to add more, said the prisons have lagged behind in providing medical care, safety and mental health resources.
"It's a recipe for bad things to happen," he said. "If these things keep happening and people keep dying, they're going to keep getting sued."
Most of his clients are loved ones of those who have died in prison — a group that has grown with some of the deadliest years on record. Last year, 12 inmates were slain, more than doubling the five homicides reported in 2016. In the first half of this year, nine have died.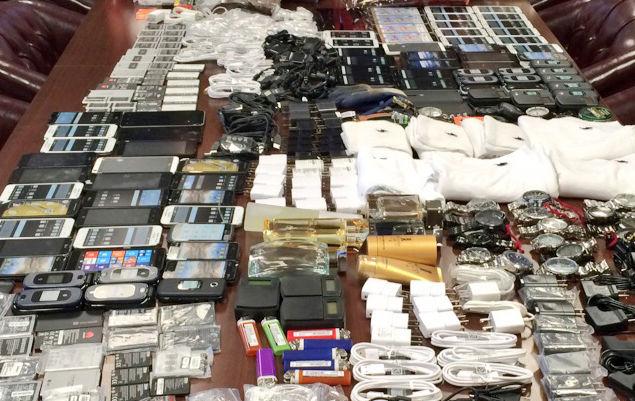 'Have to do something'
The lawsuits accused the state of transferring hundreds of competing gang members to the prison in Bishopville before the April 15 riot, "exacerbating the already dangerous environment." They alleged that authorities were "largely lenient" in their search for contraband — the illegal items such as cellphones and drugs that divide inmates.
But state officials have disputed the role of the transfer in fomenting the melee.
Instead, they touted what they have done to fight contraband: cracked down on smugglers, hoisted nets around the prisons, tried to find a way to block cellphone signals.
Stirling said he's willing to address any legitimate complaints raised by inmates or their families.
"If you see ... shortcomings in the agency," he said, "you owe it to your constituents and ... the state to resolve them."
But on the Sunday of the riot, amid growing concern about the prevalence of makeshift weapons, inmates donned masks and armed themselves. With many interior doors unlocked, they moved about "improperly and unsupervised," the lawsuits alleged, and attacked fellow prisoners.
Correctional officers retreated as the inmates suffered stabbings, slashings and beatings. Some bled to death; some survived long enough to be saved seven hours later, when tactical teams restored order.
Derrick Stalk, the prisoner who had been stabbed as he hung from razor wire, fell into the rec yard, dislocating his shoulder and breaking his leg. Stalk, who is serving 20 years for manslaughter in Lancaster County, reported seeing officers looking on from a building as he and fellow inmates lay bleeding. Several near him died.
Elliott, who has been suing the prison system for 25 of his 30 years as a lawyer, said the state saw ups and downs over that time. But violent episodes seem frequent now, he said.
The attorney also represents families of two of the four men who in April 2017 were lured into a cell at Columbia's Kirkland Correctional Institution and strangled by inmates Denver Simmons and Jacob Philip. The deaths never should have happened, the families have said.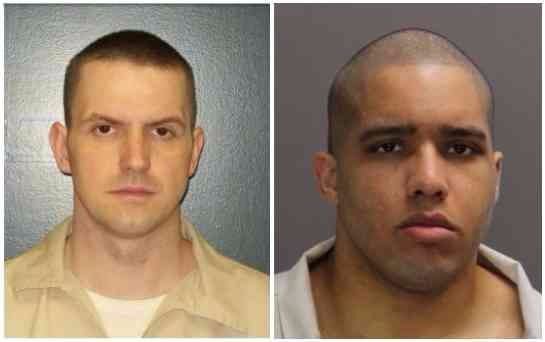 In 2013, Elliott also secured a $600,000 settlement for loved ones of Ricky Cooper, a child molester whose body was found stuck with pens and safety pins at McCormick Correctional Institution. Swastikas and "pervert" were written on Cooper's skin. He died of strangulation.
"With almost every stabbing, every strangling, every death, there's a good chance they didn't have adequate people there," Elliott said. "They can't stop all the phones, the shanks, the drugs, but they have to do something to get it turned around."
Other lawsuits carried an array of civil rights allegations.
In March, the state paid $150,000 to Christopher Qualls, who was punched and beaten with metal locks as he screamed for help at the Lee prison. He had refused to join a gang, his lawsuit alleged, "so the gang decided to make an example out of him."
'Dig in deeper'
Case after case, significant issues have been raised in court, Elliott and other attorneys said. But change, Elliott said, seems slow.
One landmark lawsuit prompted a 2014 ruling by a federal judge that lambasted the state's practice of locking mentally ill prisoners in solitary confinement.
But 433 days after the ruling, officers at Lee saw Victor Rogers lying in the fetal position in his own vomit. Rogers, 27, was "profoundly mentally ill" and locked in solitary, a resulting lawsuit stated.
One officer later told attorneys that prison workers "got busy" that day and never tended to Rogers. He died of an untreated kidney infection, the lawsuit stated.
The insurer paid Rogers' family $600,000 last year, state records showed.
Any problems that are discovered through lawsuits are not being ignored, Stirling insisted. He could not discuss specifics of pending lawsuits, he said.
Emmett Sparkman, a former deputy director of Mississippi prisons and adviser to the South Carolina agency, said correctional systems are typically ripe for lawsuits. A population that is deprived of freedom is bound to voice gripes through the courts.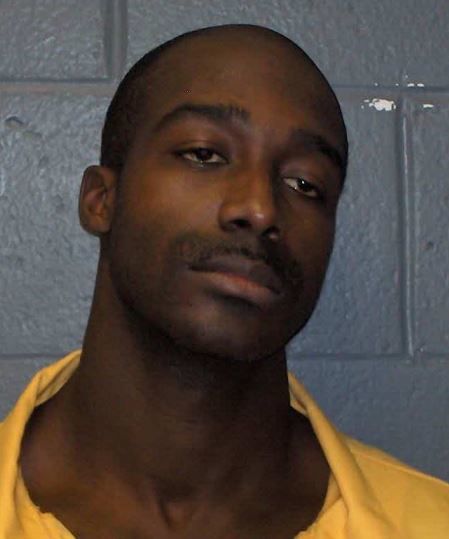 Serving time for robbery in Dillon County, Shaheen Cabbagestalk has filed 12 claims in the past six years, often alleging cruel and unusual punishment. He hasn't seen any money as a result, but the state has paid more than $113,000 to fend off his claims.
Convicted murderer Angelo Ham's 11 claims have run up a $65,000 bill in defense fees. One of his lawsuits fought for a right to grow a beard for religious reasons, though the state added the exception to its facial hair policy after a Supreme Court ruling on the issue.
Sparkman said he sees South Carolina doing what it can to take up various complaints.
"But you cannot just say there's something amiss because there are a number of lawsuits; you have to dig in deeper," he said. "As a responsible steward, you have an obligation to look at what's going on."