South Carolina's service members and their families have experienced rampant mold under their floorboards, overpriced rent for substandard housing and even exposed to lead-based paint. 
As a result of the stress in trying to solve basic housing issues, some men and women are choosing to leave military life all together.
A nationwide study by the nonprofit Military Family Advisory Network surveyed nearly 17,000 current and former military members who had lived in on-base housing in the past three years. The poll, which was open for just a week, found that 55 percent of respondents had poor experiences with their corporate landlords and identified six main companies that were most cited for complaints. 
Half of those companies are responsible for housing at all five of the Palmetto State's military installations. They include Texas-based Hunt Companies, Boston-headquartered WinnCompanies and Pennsylvania-anchored Balfour Beatty Communities.
A report on the survey, issued in May, looked at 200 complaints that came from South Carolina's bases: Joint Base Charleston, Fort Jackson, Parris Island Marine Corps Recruit Depot, Marine Corps Air Station Beaufort and Shaw Air Force Base.
All 17,000 responses were submitted as evidence to the Senate Armed Service Committee as they continue to investigate housing issues on bases. 
South Carolina service members are a huge part of the state's identity and account for more than 180,000 jobs and $25 billion in economic impact, according to a 2017 study. But some service members, such as Senior Airman Justin Wright, don't feel their basic needs are being prioritized at home.
The 40-year-old weather forecaster has lived at Shaw for two years. But after months of unresolved mold issues took a toll on his wife's health and diagnosed anxiety, he filed for a dependency hardship discharge, meaning his family's struggles has "become increasingly worse since entry on active duty," according to the military's definition of the term. 
It was a legacy his father, grandfather and several uncles were a part of. But in September, Wright will leave the military for good.
It started with a musty smell his wife, Dana, sniffed out. They asked Hunt Companies to take a look at it. And while Wright said the housing office was always "timely and courteous," they never fixed the problem and even denied the existence of mold in his home.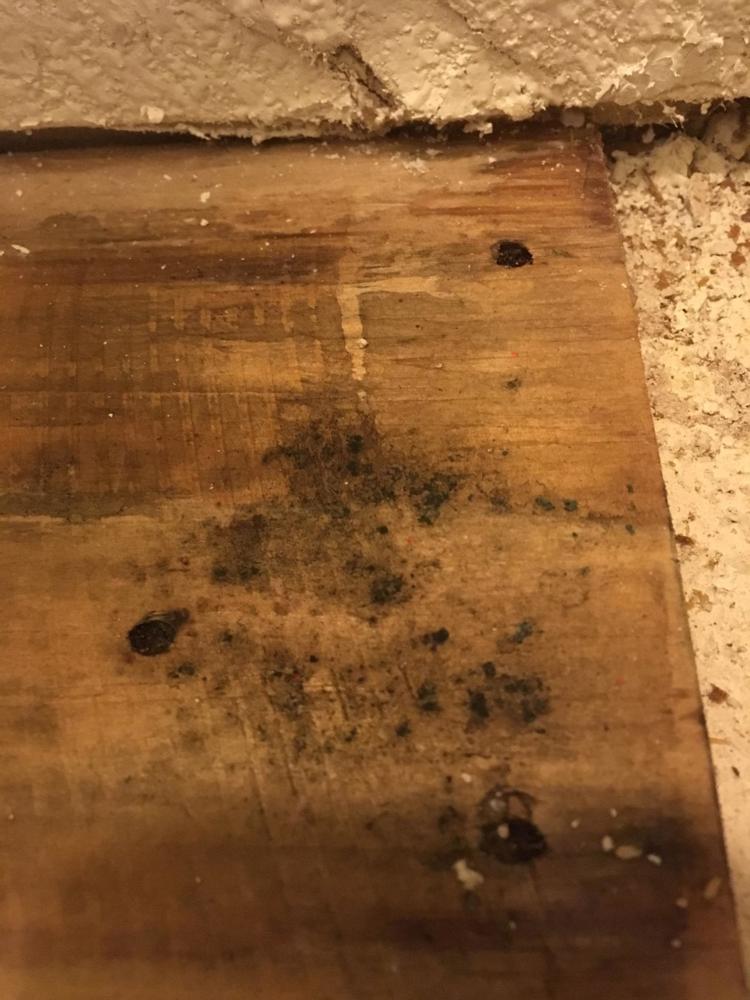 "After complaints of her not feeling well, we moved out of the master suite," Wright told The Post and Courier. "We actually haven't lived in the upstairs of our house for over a year. It got to a point where my wife couldn't go anywhere (in the house) on her own without getting anxious. ... She definitely has PTSD from all of this." 
He purchased an air-quality test that showed the existence of mold in the home. He pulled back the carpet and linoleum and saw it with his own eyes. He ended up hiring a private contractor to clean the house. He wasn't alone. The Military Family Advisory Network's study showed that mold was the most reported issue at Shaw Air Force Base.  
Despite only living in half his home for some time, all of his rent is paid each month. A service member's housing stipend, called a Basic Allowance for Housing, is automatically deducted from his or her paycheck. Unlike a landlord off-base, he can't use his rent as a bargaining chip when housing is inadequate. 
"It got to the point where I said 'I need to get out,'" Wright recalled.
A break in the chain of command
In the fight for better housing, South Carolina's men and women in uniform have few allies.
In 1996, the military shifted ownership of more than 200,000 family housing units on bases to private real estate developers and property managers under 50-year contracts. Now, 99 percent of domestic military housing is privatized. 
But when the private companies fall short, service members often turn to an on-base housing board to represent their interests. 
Take Beaufort Air Base, for example. Posters are put up around base telling people the steps to take if they have a problem with housing. The first step is to contact the private contractor's office on base; at Beaufort, it is provided by WinnCompanies. The next step is to contact the regional office for the company. Finally, if both those efforts fail, Marines can contact the Military Housing Office on base and get their direct chain of command involved. 
Joint Base Charleston advises airmen to do the same: reach out to the leasing office, reach out to the corporate office and then reach out to the chain of command. 
But Shannon Razsadin, a Navy spouse and the executive director of the Military Family Advisory Network, said it's more complicated than that. While conducting the study, she personally spoke to more than 40 military families affected by poor on-base housing. Many of them are worried about retaliation or not being seen as a team player within their chain of commands. She said complaints are often just forwarded back to the start, causing delays. 
"Housing companies say it's a responsibility of the military, and the military is saying it is a responsibility of the housing companies," Razsadin said. "Ultimately, the Department of Defense found that they put a lot of faith in these companies."
The Post and Courier attempted to reach dozens of military service members and spouses who had detailed their housing woes. Many were hesitant to go on the record or were worried it would affect their promotions. But military families shared pictures with the newspaper ranging from moldy bathrooms and rusted air vents to leaking ceilings and flooded backyards. 
"Something in our house is always broken or falling apart even though it's generally new," said Amanda Spurr, a Fort Jackson resident. "We have cracks in our walls. ... All they do is temporarily fix the issue. For example, my fridge doesn't regulate temperature well and food is constantly going bad and they have come and 'fixed' it four times in the last year and refuse to replace it."
Christin Streagle, another Fort Jackson spouse, has lived there for two years. In that time she has had issues with her stove fan, HVAC and even had her garage door unhinged. Many of her problems, she said, were not fixed in a timely manner.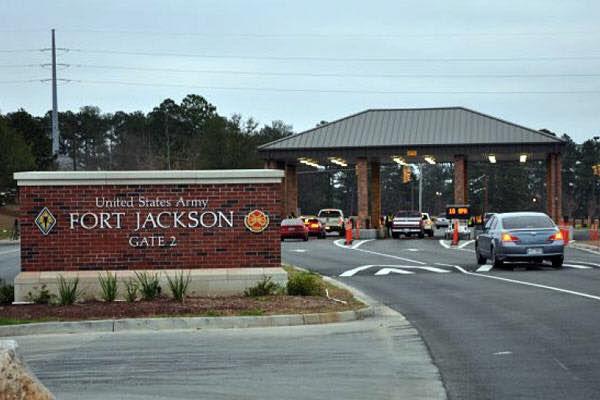 The Post and Courier asked to attend housing town halls in April at Joint Base Charleston where families could discuss their housing issues with the chain of command. But a spokeswoman with the air base said "they don't want media members attending these town halls as it's meant to be more of an internal discussion with the commanders and don't want to make anyone feel uncomfortable."
Col. Terrence Adams, commander of the 628th Air Base Wing and Joint Base Charleston, did sit down with the newspaper and detailed some of the findings during the eight town halls he held between March and April on base. He said that less than 2 percent of the issues were related to mold, and most were about maintenance issues. 
Adams said he wants the airmen on base to trust him and wants to have ongoing conversations with service members who have housing problems. He said some people are part of a "loud minority" who are complaining and said he wanted to dispel any rumors at the town halls. He also said there is a "zero-tolerance" policy for retaliation if a service member were to complain about housing.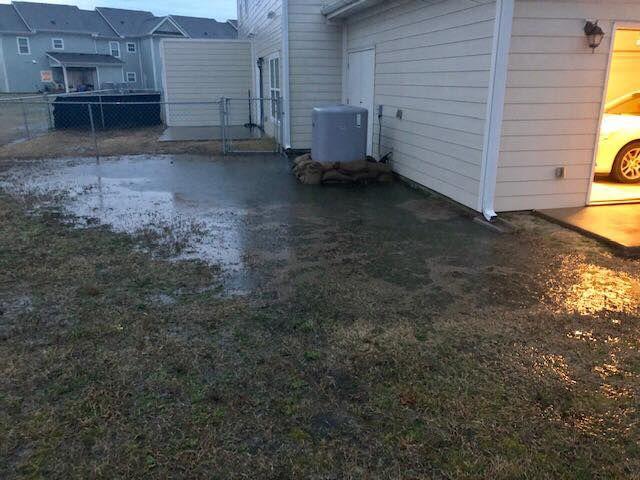 Despite promises by officers across the country, many service members and their spouses choose to remain anonymous. The Military Family Advisory Network detailed some of their responses in the report.
"They can treat us and maintain the housing however they want without consequences because there's no oversight," one resident at Naval Weapon Station in Charleston said in the report. "Repairs might be done right, or it can be a temporary cover up. The quality of the housing is shoddy and does not meet my standards to give up my entire (Basic Allowance for Housing)."
One Parris Island resident highlighted in the report lived in historic housing and saw chipped paint he suspected may have been lead-based. He was right. 
"I was told I did not have lead paint by one person over the phone," the resident said in the report. "After being denied several timed for my concerns, I ordered my own lead check test kit. When I tested the door and window, it came back positive. ... Later I decided to have my 6-month-old daughter's blood tested due to fears of lead exposure. She did indeed have lead exposure, although not full lead poisoning."
Housing has 'ruined my service'
In 2018, a Reuters investigation brought the failings in privatized military housing to the forefront. The series "Ambushed at Home" highlighted lead-based paint poisoning and other health concerns at base properties. It also detailed cover-ups by private contractors. 
In response, private military housing executives and top military officials testified before a joint subpanel hearing for the Senate Armed Services Committee in February and listened to military spouses share their concerns. 
"We must and will do better," Robert McMahon, assistant defense secretary for sustainment, said during the hearing. The following month, top military leaders discussed the potential for a bill of rights that would allow service members to withhold rent through a neutral party when problems are not addressed and establish effective communication between contractors and tenants. 
While the issue has gained attention in Washington, D.C., it has caused little movement in South Carolina.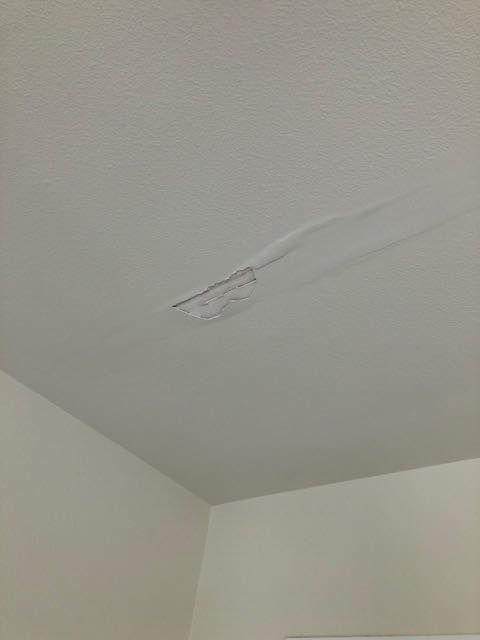 The S.C. Military Base Task Force mission statement says the group's purpose is to "enhance the value of our state's military installations and facilities, as well as the quality of life for our military personnel and their families." But task force Chairman Bill Bethea said the organization hasn't gotten involved with privatized housing or contacted any of the companies that provide residences for South Carolina's service members.
"We do a lot of things in areas that relate to families and dependents and quality of life, but I'll concede that we have not gotten involved with the housing issue," Bethea said. "We have not gotten engaged in that yet. ... It's not so much the local bases as it is the Washington oversights." 
U.S. Sen. Lindsey Graham of South Carolina, the former Air Force judge advocate general officer-turned-Republican lawmaker, has some of the largest ties to military installations in the United States. He did not respond to an email asking what his plan was to fix military housing in his home state or if he had been in contact with the private companies who control on-base housing. 
In the wake of the Military Family Advisory Network study, the private housing companies have promised to make changes. 
Cindy Gersch, who represents Hunt Companies, said the group was "committed to making necessary improvements to offer every resident high-quality housing." She also detailed major changes such as "testing a new web based application for residents to provide further transparency on work orders, implementing a 'Hunt Promise Helpline' for direct contact between residents and corporate management, adding more maintenance and technical personnel at each of our communities and implementing enhanced training for employees to ensure they are properly equipped to provide residents with the support they need."
Eden Hill, a spokeswoman for Lendlease, which works in conjunction with WinnCompanies and manages the properties at Beaufort and Parris Island, said their company was dedicated to making changes, too.
"Over the past several months, the continual improvement of the communities we provide to military personnel and their families has been a primary focus," Hill said in a statement. "With customer service as a top priority, we have made and continue to make improvements including, but not limited to, enhanced work order response, technology improvements and resident communication enhancements."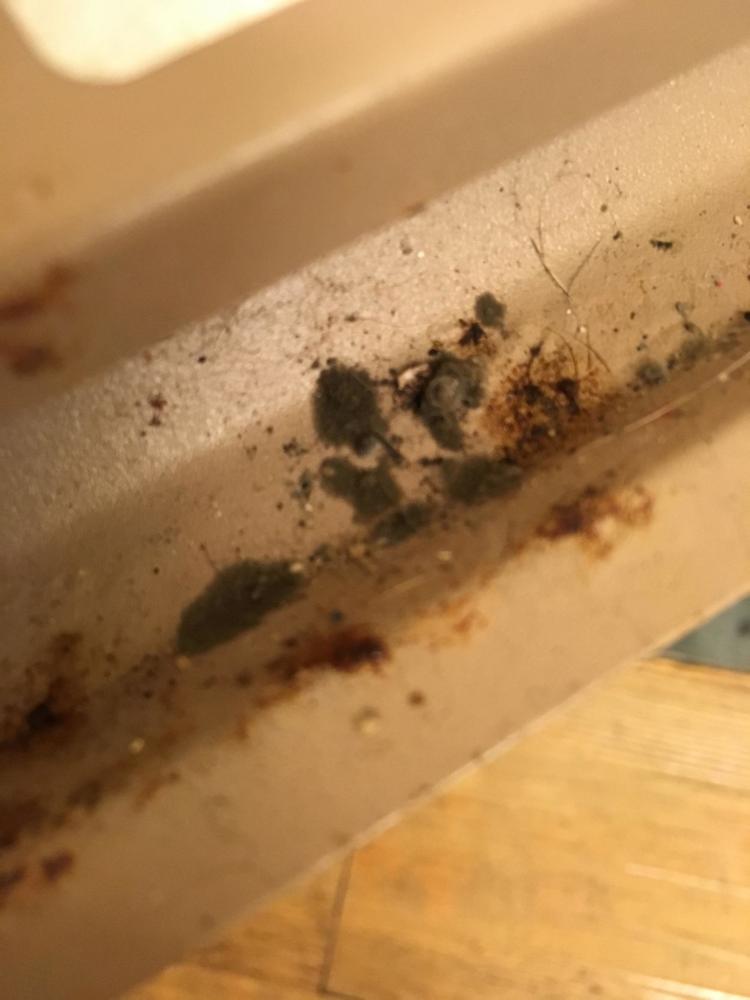 A representative for Balfour Beatty Communities, which manages the Navy properties at Joint Base Charleston as well the housing at Fort Jackson, also committed to fixing problems. 
"Our company's top priority remains taking care of our residents, ensuring they are satisfied with all aspects of their living experience, and that they are supported by the highest level of responsive customer service," Balfour spokeswoman Maureen Omrod said. "We will continue to partner with our peers and regulators to identify opportunities and implement solutions that improve privatized military housing."
Wright is sad to be leaving the service. He knows he spoke to everyone he possibly could to fix his military housing situation. Even former Air Force Secretary Heather Wilson saw his home on a visit to base this year. He didn't mince words with her. 
"I told her, 'This housing experience, and not getting help with this because it has complicated my wife's health, has ruined my service,'" Wright said.