A white South Carolina man accused of planning a Dylann Roof-style hate crime was sentenced Wednesday to nearly three years in a federal prison.
Benjamin Thomas Samuel McDowell, 31, of Conway had pleaded guilty earlier this year to a federal weapons charge after his threats to carry out an attack "in the spirit of Dylann Roof" caught authorities' attention.
During a hearing Wednesday morning in Florence, U.S. District Judge Bryan Harwell sentenced McDowell to two years and nine months on the count of being a felon in possession of a firearm, First Assistant U.S. Attorney Lance Crick confirmed. After he is freed, McDowell must serve three years on supervised release.
The charge carried up to 10 years behind bars, but sentencing guidelines recommended a 27- to 33-month range.
McDowell's lawyer, Assistant Federal Defender in Charge Bill Nettles, said after the proceeding that it was not his job to comment on the appropriateness of a judge's ruling.
"That (sentencing) range does not take into account any mitigating factors such as mental health issues and cognitive disabilities," Nettles said. "Even though I pointed out those mitigating factors, the judge gave Mr. McDowell the high end of the guideline range."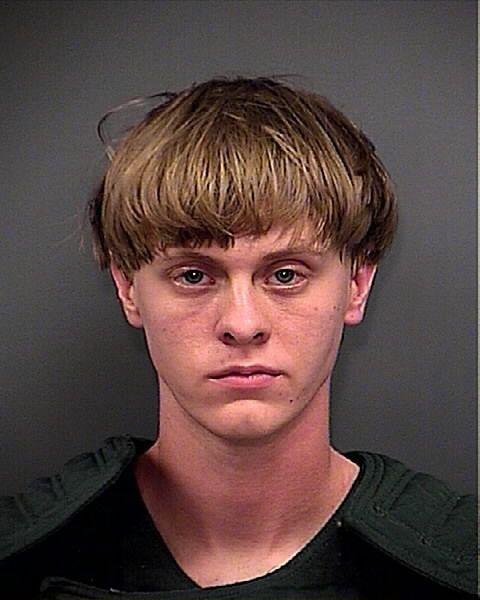 Roof was the self-avowed white supremacist who in June 2015 fatally shot nine black worshippers at Emanuel AME Church in Charleston. The 21-year-old from Eastover penned a manifesto before the massacre, lamenting that "no one (was) doing anything but talking on the internet" about white nationalist beliefs.
"Well, someone has to have the bravery to take it to the real world," Roof wrote, explaining Charleston's history as the reason he targeted a church in the city.
Later convicted of federal crimes, Roof now sits on death row.
McDowell, meanwhile, had already spent time in prison, where federal authorities said he connected with white supremacists. He also posted anti-Semitic views on Facebook, talked on social media about an interest in getting a gun and implied that a synagogue in Myrtle Beach might be a target of violence, the authorities said.
McDowell "even expressed admiration for Dylann Roof and the extreme acts of violence perpetrated by him," Crick said in a statement.
Unlike Roof's, McDowell's writings captured the FBI's early interest, and he later met with an undercover agent. In those encounters, the FBI said he again expressed hatred for non-white people and, like Roof, "voiced apparent frustration with other white supremacists, stating that screaming 'white power' was not getting the job done."
McDowell spoke generally about targeting Jewish and Muslim people, Crick's statement added.
"I seen what Dylann Roof did," he said, according to FBI affidavits. "I want to do that."
On the day in February 2017 when he bought a non-functioning .40-caliber Glock pistol and ammunition from the agent in Myrtle Beach, McDowell was arrested. He has been held without bail since then.