State lawmakers are vowing to tackle education reform in earnest next year, with talk of boosting teacher pay, retooling South Carolina's antiquated school funding formulas and giving more money to poor districts to repair rundown buildings.
This renewed interest comes in the wake of The Post and Courier's five-part series "Minimally Adequate," which detailed how gaping disparities, widespread segregation and a history of low expectations have helped make South Carolina's public school system one of the nation's worst.
Rep. Peter McCoy, a Charleston Republican who is poised to become chairman of the powerful House Judiciary Committee, said the series gave lawmakers the wake-up call they needed to address chronic problems within the education system that have gone unaddressed for too long.
"Education needs to be a priority and we need to hit the ground running in January," McCoy said. "Any discussion I have on social media, anything I do seeing folks in the district or at the grocery store, it's education, education, education. I credit the series with jump-starting that groundswell."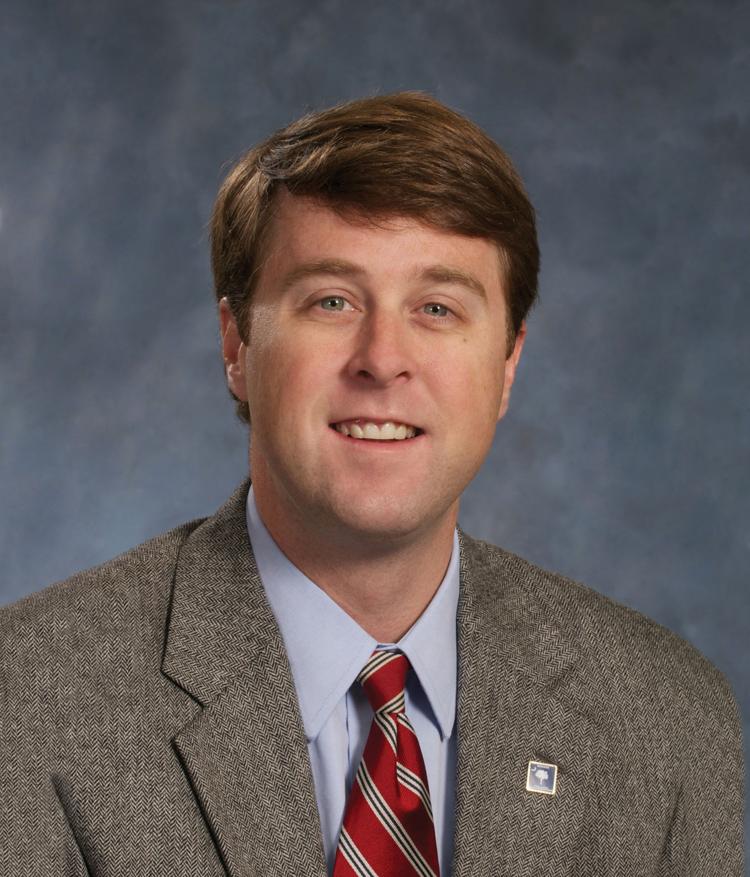 Senate Minority Leader Nikki Setzler, a West Columbia Democrat, said comprehensive reform will require a bipartisan approach and the support of the entire state, but it's crucial to South Carolina's prosperity, as the series showed.
"It's about the children and the future of this state," he said. "I hope if enough people get exposed to what y'all have written there's a movement across this state for an absolute improvement to education — not just sound bites, but action, real action, by the General Assembly."
How much money and how far the reforms will go remain to be seen, as the state has many needs. But the effort will be aided by an additional $1 billion in revenue that's available to spend in the 2019-20 state budget, according to the S.C. Board of Economic Advisors.
McCoy tweeted Sunday that failing to allocate part of that money toward teachers and classroom needs would be "an epic mistake."
Legislators are optimistic teachers will get a raise next year, though it may fall short of the 5 percent requested by state Education Superintendent Molly Spearman, which would raise their pay to the Southeastern average. That would require $155 million.
Another key concern is the state's byzantine funding system for schools, which dates to 1977 and has grown so complex that most legislators don't understand how it works. The state currently shortchanges the minimum funding required through the state's oldest formula by roughly $500 million.
Rep. Brian White, an Anderson Republican who heads the House Ways and Means Committee, said The Post and Courier series should help win legislative support for revamping how schools are funded.
"It shows the need that something needs to be done," he said.
Funding reforms
Legislation to overhaul and simplify that system could make it to the House floor soon after the new session starts Jan. 8, said White, the chamber's chief budget writer. A panel has been working on the bill and drawing from a recently completed school funding analysis that White requested from state economists last year.
The current system has drawn criticism from many, including the state Supreme Court, which ordered legislators in 2014 to fix an education system that fails to provide poor, rural children a chance at success. Lawmakers slow-walked reform efforts until new justices joined the high court and helped nix their predecessors' mandate, essentially letting the Legislature off the hook without any wholesale changes being made.
Legislators, however, insist they recognize something must be done for the sake of the state's economy since the current system is not preparing enough students for college or the modern work world. One in three South Carolina students graduates from high school unprepared for most jobs, and that number is even worse in rural and poor districts, The Post and Courier revealed.
White said he envisions phasing in over several years funding changes that will free districts from state mandates on how they spend money. Flexibility would depend on students' academic performance and districts' fiscal health. Changes will take time, he said, but the system "shouldn't be this complicated."
"Something will be done," said White, who organized the latest House study panel on education funding. "We can't continue with the same model we've had for 40 years. It's not sustainable."
State Sen. Vincent Sheheen, who's heading a Senate education study panel, said he also expects to see funding reforms for the budget year that starts July 1.
"I hope this is the year of education in the General Assembly," said Sheheen, a Camden Democrat.
People around the state have expressed similar sentiments. Dozens tweeted at state officials after reading the "Minimally Adequate" series, calling for action on education reform. Dozens more contacted The Post and Courier expressing their desire to see change.
Lynn Teague, policy vice president for the League of Women Voters of South Carolina, called the series "impressively accurate" in describing the plight of South Carolina schools and said it should serve as a call to action for lawmakers. Among other things, the state needs to raise teacher pay, set concrete benchmarks for improving standards and consolidate extremely small school districts that struggle to serve students. A growing job market is good, but it won't solve these ills if workers lack the skills employers need, she said.
"Jobs alone are never going to be the answer," she said. "As long as people don't have the education, they won't benefit from the jobs coming in."
Ted Pitts, president and CEO of the South Carolina Chamber of Commerce, also sees the need for a deeper look, particularly in regard to the state's piecemeal approach to funding education. 
"It's time to look holistically at how we fund our schools and to figure out a way to do that in a better way," he said. 
The bully pulpit
Sheheen and Senate Majority Leader Shane Massey, R-Edgefield, contend any big changes will require Republican Gov. Henry McMaster, who won his first four-year term this month, to use his influence to rally statewide support.
"There are a lot of special interests involved here, and 170 legislators with 170 ideas," Massey said. "It's going to take leadership with a statewide voice to rally the public and get enough legislators on board to make it happen."
Governors have traditionally led the charge on major reform efforts in South Carolina, most recently in the 1980s when former Democratic Gov. Richard Riley championed a sales tax increase to pay for school innovations.
On the campaign trail, McMaster indicated his big education push next year would involve putting armed law enforcement officers in every school to boost safety. But in recent days, he has indicated he's willing to work with lawmakers, Spearman and others on wider reform to build a stronger education system.
In fact, the governor expects K-12 education to be a primary focus of next year's legislative session, his spokesman, Brian Symmes, said.
McMaster intends to make education a high priority in his State of the State address and executive budget, Symmes said. The governor also won't be shy about using his bully pulpit to advance worthy reform measures, but he wants to ensure new spending is done wisely and coupled with efforts to grow jobs and promote the importance of education in the home, he said.
"Yes, the governor will proactively be engaged on this debate we all know is going to happen," Symmes said. "He will be an active participant, and he expects to lead the way."
After speaking with McMaster, Democratic Rep. Marvin Pendarvis of North Charleston said he is optimistic the governor will take up the cause of reforming education.
"He recognizes there's an issue," Pendarvis said. "Everyone knows now where we stand in the national rankings. He knows education will be something that we look back on in time and remember what we did here to improve it."
State economists project legislators will have an additional $458 million in tax dollars to work with when they return — money that will keep coming each year — plus $546 million for one-time spending in 2019-20. The budget boosts come from higher-than-expected tax collections, unneeded rainy-day money and the state's share of a $1.5 billion Mega Millions jackpot after the sole winning ticket was sold in South Carolina.
Education will compete against myriad other needs for attention, but White and other legislators agree part of the new money should go toward helping poor school districts that lack the tax base to raise money locally to renovate or rebuild their crumbling schools.
Last year, legislators approved $56 million in one-time cash for building work, providing $1.16 million each to 48 high-poverty districts, covering some basic maintenance. Senate President Pro Tem Hugh Leatherman, R-Florence, recently acknowledged that's a "drop in the bucket" for their needs.
Spearman, the education superintendent, is also requesting $173 million to fund basic education needs. And she has asked for $40 million to replace old, fire-prone school buses — more than 430 of which are 30 years old.
But Spearman said more money alone won't solve the state's education problems.
"It will take a commitment from everyone," she said. "The reality is, it's not just about money. It's about wise decision-making. It's about leadership, keeping focus on the students."
Jennifer Berry Hawes, Thad Moore, Glenn Smith and Paul Bowers contributed to this report.