COLUMBIA — During emotional testimony Thursday in the deaths of two women who drowned in a jail van, some said mental health patients in South Carolina were being treated like "prisoners and stray dogs" because of rules requiring law enforcement officers to transport them.
The comment was made as a state Senate panel began hearings into how the two mental health patients died when floodwaters swapped an Horry County sheriff's van. Whatever is found could prompt legislators to change the law.
Testimony revealed that a pair of deputies passed at least two points where they could have turned around before entering Tropical Storm Florence's floodwaters: a barricade and an S.C. National Guard checkpoint. Instead, they drove through into the water Sept. 18 near Nichols, and their van became submerged with Nicolette Green and Wendy Newton inside.
Green and Newton were being committed to get evaluations, but they had no criminal histories. Trapped in a cage in the rear of the van, they drowned.
The deputies transporting them, Stephen Flood and Joshua Bishop, escaped but couldn't get the women out. They were fired a month after the accident, though the Sheriff's Office offered no specific reason.
The main door on the side of the van was submerged and caught against a guardrail, said Tommy Brittain, an attorney for the Newton family. The deputies opened a back door but did not have a key to unlock the cage, Brittain testified at the Senate hearing.
"This is how prisoners and stray dogs are transported," Brittain said.
Green's sister, Donella Green-Johnson, told the panel she was upset that initial media reports called the victims "inmates" because the victims died inside a law enforcement vehicle. South Carolina law tasks officers with taking mental health patients to hospitals in most situations.
"That's the stigma when you're ... being put into a locked cage," Green-Johnson said. "People are going to assume you committed a crime."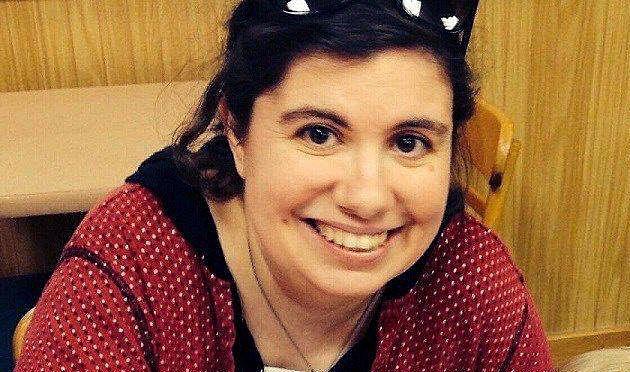 Christina Lynn, medical director for behavioral health services at Grand Strand Regional Medical Center in Myrtle Beach, told the panel she spends the bulk of her first day treating mental health patients brought in by law enforcement and assuring them they have not been arrested.
"It's frightening for them," Lynn said after the hearing. "And the sad thing is that 90 percent of them tell me, 'I will never come back for help again.'"
Newton, 45, of Shallotte, N.C., went to a hospital in Loris after suffering a downturn in her schizophrenia symptoms, Brittain said. A decision was made hours later to transfer her to a hospital in Darlington without any say-so from Newton or her family, Brittain said.
The same-day transfer was unusual, he said, because usually she was held overnight before she was committed.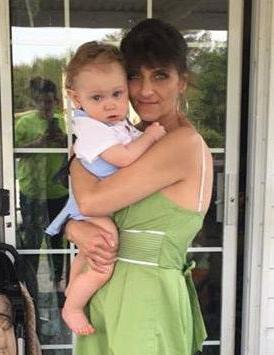 "We don't want this forgotten," Newton's daughter, Allison Newton, said after the hearing. "We want this figured out. ... Every aspect of this is messed up."
Green, 43, of Myrtle Beach was settling down after losing a young child two years ago and after getting medication to treat her schizophrenia, her sister testified.
"We had just gotten my sister back after 30 years of battling this, and she was taken from us," Green-Johnson said.
Green-Johnson said her sister would not drive when she thought she was not in the proper condition. Green's daughter drove her to an appointment with a new counselor at a mental health clinic. Green saw different counselors because she was on Medicaid and got help from "whoever was available," Green-Johnson said.
After seeing the counselor for 30 minutes, Green texted her daughter that she was being committed, Green-Johnson said. The counselor went to a probate judge to get an order to commit Green for evaluation.
Green told her daughter she was willing to get help if that's what the counselor thought was best, Green-Johnson said. Green was taken to a detention center and then a hospital in Loris, which decided to send her to another facility, her sister said.
Green's daughter was distraught after her mother drowned, Green-Johnson said: "She feels like she delivered her mom to her death."
The mental health clinic where Green went to get help offered condolences and counseling for relatives.
"We respectfully declined," Green-Johnson said.
State Law Enforcement Division Chief Mark Keel told the Senate panel that the deputies drove around a barricade on S.C. Highway 9 and at a National Guard checkpoint on U.S. Highway 76 north of Nichols. The area has flooded twice since 2016 after major storms and was evacuated.
The deputies and soldiers spoke, but Keel would not disclose details. The Sheriff's Office has said the guardsmen waved the deputies through.
The deputies drove through shallow floodwaters from the Little Pee Dee River while heading south on Highway 76 before the water got deep enough where they lost control of the van about a mile south of town, Keel said.
The Sheriff's Office has declined comment, citing the ongoing investigation. Horry County Sheriff Phillip Thompson did not attend the Senate hearing for the same reason.
SLED is finishing its investigative report, which soon will be sent to 12th Circuit Solicitor Ed Clements.
Relatives of Green and Newton said they appreciated that the Senate panel — led by Sen. Marlon Kimpson, D-Charleston — was moving so quickly to respond to the accident. They asked senators to find solutions to prevent more deaths and to treat the mentally ill with more dignity.
Senators were asked to find other ways to transport non-dangerous mental health patients.
Jarrod Bruder, director of S.C. Sheriffs' Association, said he would welcome changes to what he called a health issue rather than something for law enforcement to handle.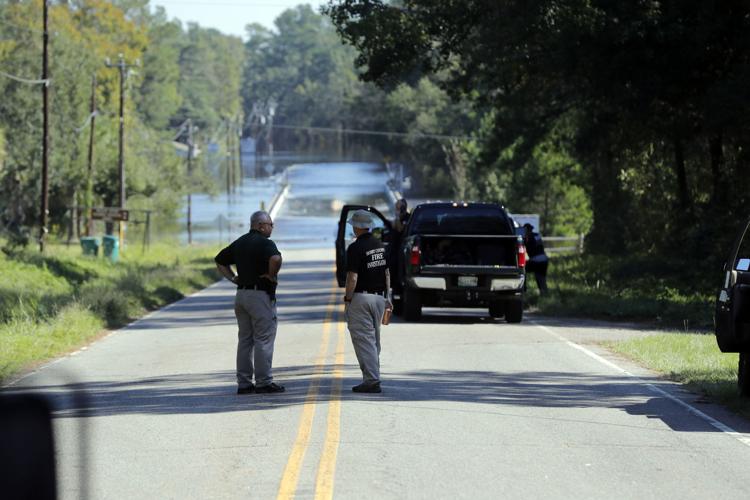 Bruder said up to four deputies could be tied up on mental health transports during a shift when some counties have a total of six to eight deputies on duty at the time.
Sheriff's departments handle a large share of mental health transports — thousands yearly statewide — that create a financial strain for their agencies, Bruder said.
Deputies also are transporting more mental health patients from intensive-care units when they lack medical training, Bruder said.
But the state does not have money right now to pay for transporting mental health patients by ambulance, an administrator for the S.C. Department of Mental Health told the panel.