Before the Belmont Stakes, the race that would make Secretariat a household name, Eddie Sweat looked at the horse and whispered: "You know what I want you to do."
Sweat's youngest sister, Geraldine Hollman, overheard the whisper. She recalled that the 3-year-old horse shook his head back at the Holly Hill-born groomer and pressed his hoof into the ground. 
"The last words he said to him before the race were 'Go get him,'" Hollman said. "That horse understood exactly what he said. He gave that horse a kiss and then he took off like a jet."
Secretariat, known by his nickname "Big Red," won the Belmont Stakes in 31 lengths, the fastest ​1½ miles in thoroughbred racing history. He won in Louisville at the Kentucky Derby, he won in Maryland at the Preakness Stakes.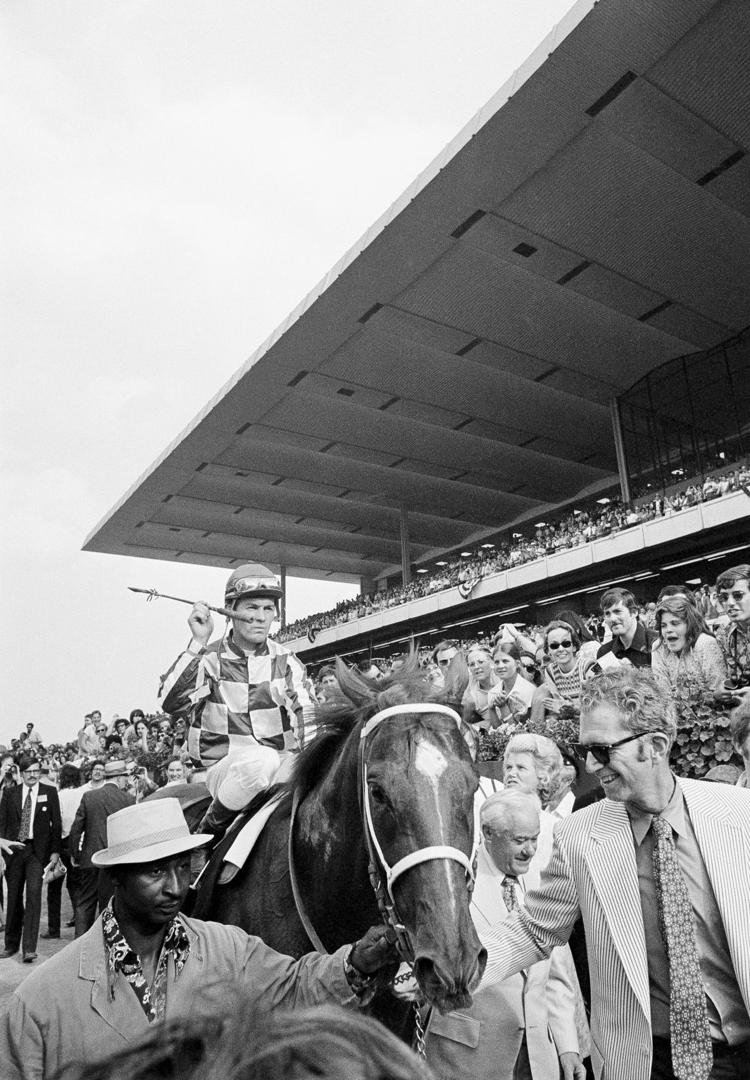 In 1973, he made headlines for being the first Triple Crown winner in 25 years. The 145th Kentucky Derby is Saturday in Louisville.
Everyone knows about Secretariat, but few know about Sweat — the horse's best friend. The groomer fed Secretariat, bathed him and loved him like a son.
His legacy was honored in 2006 when a 1,500-pound statue of Secretariat was unveiled at the Kentucky Horse Park in Lexington. In the life-size sculpture, Sweat is leading Secretariat to the winner's circle at the Kentucky Derby with his jockey, Ron Turcotte, on the horse's back.
"He was a really good man," Turcotte, Secretariat's jockey, told The Post and Courier.
One of the last times he saw the groomer was at the statue's dedication ceremony.
"He was without a doubt one of the best groomers I worked with," Turcotte said. "He really deserved it."
But despite having his likeness cast in bronze, Sweat's family said the groomer died virtually penniless.
"Big Red's" career earnings were more than $1.3 million, but Sweat had to have a charitable organization pay for his funeral.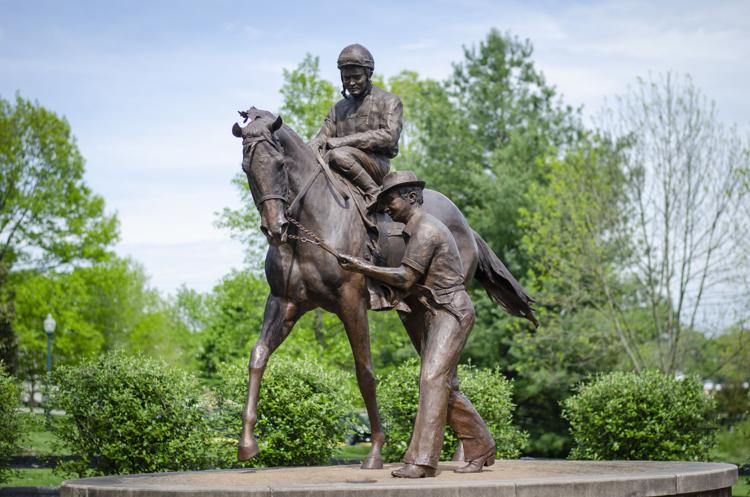 "All those people who work on the backside, they never get ahead," said Bill Doolittle, a horse racing historian and author of several books about the Kentucky Derby. "They live a poor life, they make low wages and they don't have many prospects for working in another place. It's not a good reputation for the sport."
A vocation 
Sweat called Holly Hill, about an hour northwest of Charleston, home. His parents Mary and David Sweat were tenant farmers. Sweat, one of nine children, helped pick crops.
But, as a teenager, he would go to look at horses at U.S. Racing Hall of Fame trainer Lucien Laurin's farm in town. One day, after watching Sweat looking at the horses through the fence line, Laurin offered him a job.
Hollman said her brother didn't finish school. He left Holly Hill and traveled the horse circuit at a young age. Sweat ended up in New York City, and Hollman grew up thinking she didn't have an older brother for the first part of her life.
Doolittle said many groomers, like Sweat, used racing as a way to escape poverty or to fulfill their wanderlust.
"It was a vocation, a way to get a good life job and get away from whatever their circumstances were," Doolittle said. "And those guys ended up in New York City."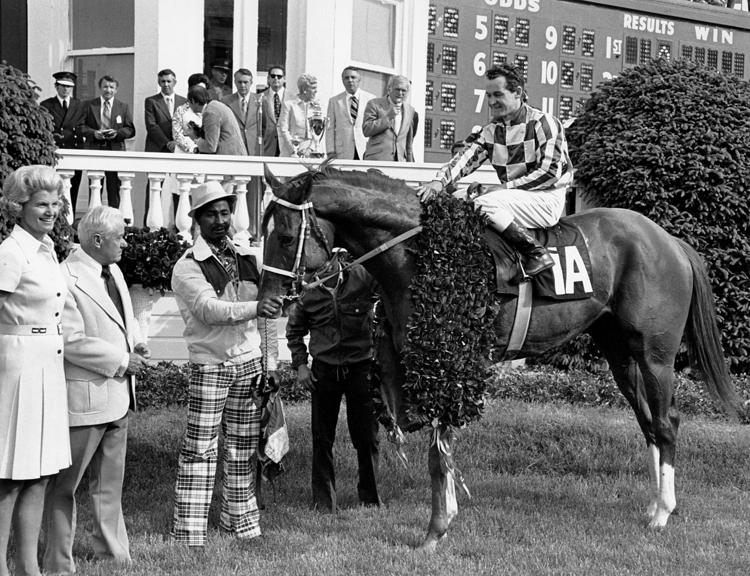 With his connection to Laurin, Sweat had access to some of the best horses in the field. Secretariat, owned by Penny Chenery, was one of them.
"He really was in tune with the horses," said Leonard Lusky, the president of Secretariat.com and manager of Big Red's merchandising rights for the Chenery family. "They entrusted him with the best horses in the stable. Eddie knew how to handle Secretariat without manhandling him. I think Secretariat adored Eddie."
Horse racing has a hierarchy. The owner talks to the trainer, the trainer talks to the jockey. The manual labor, often, speaks directly to the trainer. But Sweat would go out of his way to talk to Turcotte and keep him updated on the horse. 
"He'd always keep me in the loop," Turcotte said. "He'd tell me if he ate his oats and how his health was. Secretariat could be playful, but Eddie always knew how to handle him." 
As Secretariat's star was rising, Eddie Sweat came back home to Orangeburg County for a visit.
"One day, there was no school, and this horse truck was coming up and it stopped on the side of the road," Hollman said. "I couldn't understand. My mom said 'Thank you, Lord. This is your brother.' She started to cry, and she hadn't seen him in so many years."
He wanted his baby sister to see "Big Red" run. 
Losing touch
Seth Hancock of Claiborne Farm where Secretariat would eventually retire, famously told ESPN the horse transcended reality.
"You want to know who Secretariat is in human terms?" he told ESPN. "Just imagine the greatest athlete in the world. The greatest. Now make him six-foot-three, the perfect height. Make him real intelligent and kind. And on top of that, make him the best-lookin' guy ever to come down the pike. He was all those things as a horse. He isn't even a horse anymore. He's a legend."
When Secretariat became famous, so did everyone associated with the horse.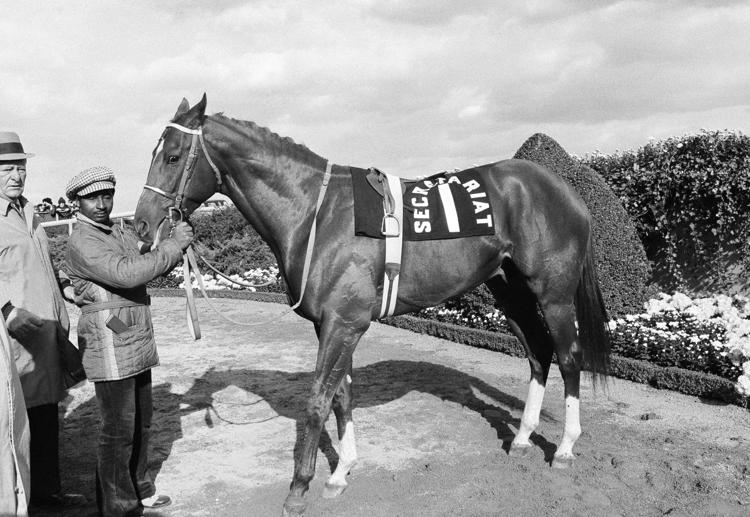 "Before Secretariat, people around the horse didn't become immediately famous, as well," Doolittle said. "There was a great interest in finding out about anyone who was close with the horse. And his name was Eddie Sweat, who couldn't love it? If you were an editor, you needed his name in the cutline or any quotes from (him)."
He was constantly photographed with the horse, often wearing his signature plaid, bell-bottom pants and a bright blazer. He also had no shortage of words about his love for Secretariat and appeared on the covers of Ebony and Jet magazine.
In a profile in Sports Illustrated, he recalled the first time he met Secretariat.
"People might call me crazy, but that's the way it is," Sweat told Sports Illustrated. "I've been on the racetrack 34 years, and I ain't never gonna give up. I think they'll take me to my grave with a pitchfork in my hand and a rub rag in my back pocket."
Sweat made his home in Queens, N.Y., and he worked for Laurin's son Roger for the remainder of his career.
He would often send money home, Hollman said, but he never saved much. He lost most of his Secretariat memorabilia in a 1991 fire that wrecked his home in Queens, according to The Baltimore Sun. 
Hollman paid him a visit in New York. Sweat was very sick. He told his baby sister that he wanted her to pay for an airline ticket back to South Carolina. 
A couple weeks later, she got a phone call. Sweat had some instructions.
He wanted to buried at Rock Hill AME Church Cemetery in Orangeburg County with the rest of his family. He wanted a blue casket. He wanted to wear a blue double-breasted suit and he wanted his shirt and tie to match. And despite being photographed wearing dozens of colorful hats throughout his career, he didn't want one to be left on his head.
Sweat died April 17, 1998, of leukemia at age 58. He was buried just as his baby sister was instructed. His family couldn't afford the expenses, so the Jockey Club Foundation, which helps needy people in racing, paid for the funeral, the Sun reported. Hollman also took on the expenses. 
No one from Secretariat's inner circle was present. Hollman said there wasn't any financial or emotional support from the Chenery family. 
"I don't know why those people didn't treat him better than they did," Hollman said. "I'm very angry with that. They didn't even send a flower, none of them showed up." 
'He's the vigilant one'
Lusky, who speaks on behalf of the family since their passing, said the owners never knew about Sweat's situation and didn't know about his death until after the funeral. They lost touch with him after Secretariat's rise to fame. 
Lusky said he never knew what Sweat's pay was but suspected that he struggled with substance abuse. Hollman said her brother never used drugs but did drink alcohol. 
"It's true Eddie died relatively poor," Lusky said. "While he continued to work ... they all really lost touch with each other. They all sort of scattered apart. It was devastating when the family finally found out about Eddie's death."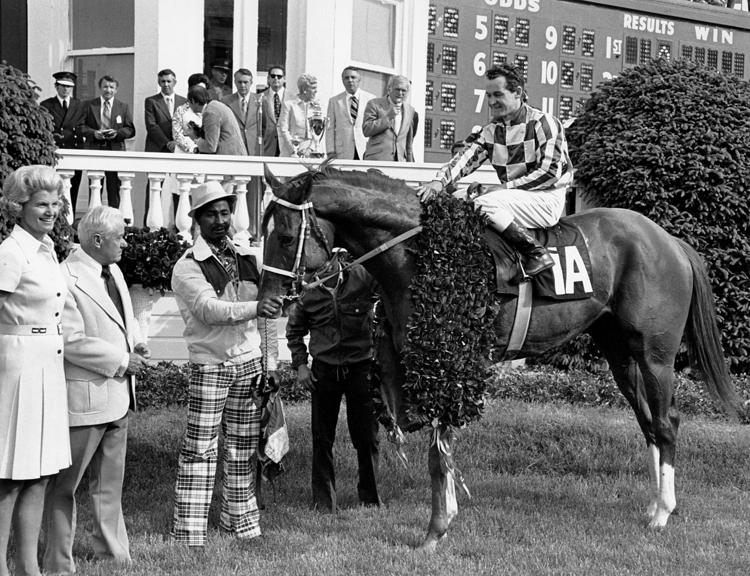 There is a modest grave in Holly Hill — a silver plaque that states his name, his date of birth and the day he died. Lusky said the owners always loved Sweat, and said his statue in Lexington is an example of that. 
"(Secretariat's owner) wanted to make sure Eddie was a part of that statue," Lusky said. "He's the person who spent the most time with the horse. He's the vigilant one who stayed with him, protected him. Just like a mother with a newborn baby."
Sweat was portrayed in the 2010 Disney movie "Secretariat" by Nelsan Ellis. He wore Sweat's signature bright clothes and fashionable hats. Hollman said she couldn't finish the movie without crying. 
"He just managed to make ends meet with his family," Hollman said. "But it didn't matter for him. He just wanted to be with his horses."