In Palmetto Pride's nearly 20-year history, the anti-litter nonprofit has organized cleanups that removed 62 million pounds of trash from South Carolina's roads and highways — more than 130 times heavier than the Statue of Liberty.
But group Executive Director Sarah Lyles said Palmetto Pride's efforts only scratch the surface. It is the only major statewide recycling prevention program and they can do only so much.
"We were created to really lead volunteers and grassroots efforts," Lyles said. "We weren't set up to go up and pick up trash on the roadways; there isn't a state-funded litter crew. It's not the cure all."
South Carolina budgets no money for litter cleanup. The only source of funding is associated fines and fees, a portion of which goes back to Palmetto Pride's nearly $3 million operating budget, according to lawmakers and advocates.
The S.C. Department of Transportation cleans up interstates with inmate crews from the Department of Corrections, DOT Spokesman Pete Poore said. They'll also pick up the bags of litter that local volunteers collect. 
The absence of a state-funded litter pickup program or a state cleanup crews has left the cleanup of South Carolina's roads primarily to volunteers. But some lawmakers think that needs to change.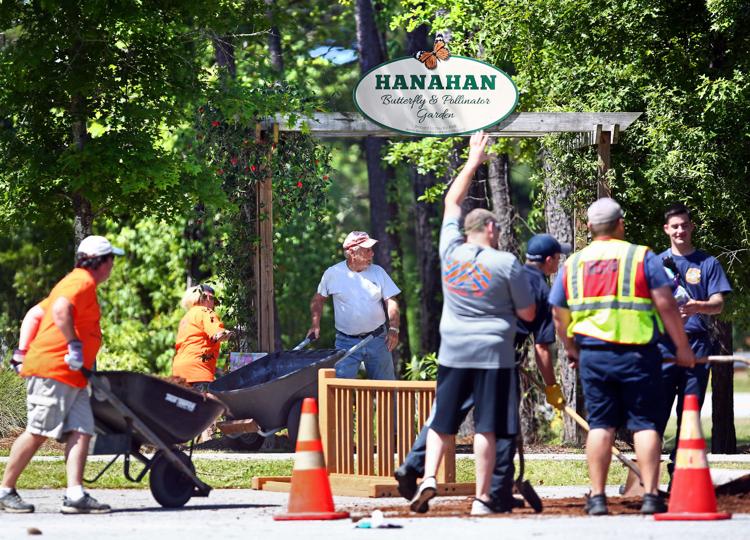 "I would like to think that we all have pride in our state and we'd go out there and pick it up," said state Sen. Sandy Senn, R-Charleston. "Palmetto Pride is our state's only litter program. ... It's a drop in the bucket. The state also needs to take it seriously."
Under South Carolina state law, a person can be fined not less than $25 and not more than $100 for littering less than 15 pounds of trash. They could also see up to 30 days in jail, and the court can impose eight hours of community service.
The fine was lowered from a fine of $450 in 2018. Legislators thought police were too hesitant to write fines because the penalty was too heavy.
But law agencies that enforce littering are still seeing issues.
Capt. Roger Hughes, a spokesman for the S.C. Highway Patrol, said the agency has issued 815 tickets from 2016-18. As of April 22, they've issued 106 tickets.
Even with the changes in the Legislature in 2018, the number of tickets was only marginally higher than the year prior.
The S.C. Department of Natural Resources noted an uptick in fines in January at the Francis Marion National Forest. Officers issued 27 littering citations in just the first few weeks of the year.
'It boils down to education'
Keep America Beautiful, which has chapters in Hanahan, North Charleston and Charleston, commissioned the nation's largest litter study in 2009.
They found that over 51 billion pieces of litter appear on U.S. roadways each year. About 76 percent of it comes from motorists.
Advocates say education is one of the biggest components to stopping excessive littering.
Keep America Beautiful's study found that about 85 percent of littering is the result of individual attitudes, and 81 percent of it was done with direct intent, such as flicking a cigarette butt or throwing trash out the window of a car.
Palmetto Pride has tried addressing the issue with their "Report a Litterbug" program.
The group has a hotline and online form where locals can call and report a car license plate when they see a driver littering. In a few weeks, a warning will arrive in the mail telling them not to litter.
Lyles estimates the group sends out about 3,000 of those letters annually. Palmetto Pride's "Report a Litterbug" hotline is 1-877-754-8837 or you can report someone using an online form on their website. 
She said quantifying South Carolina's litter problem against other states is difficult, but she recognizes the problem is growing. She's in favor of groups like DOT getting more state funding to provide for cleanup crews. 
"We see a lot of litter on our secondary highways," Lyles said. "As the population has increased, we've seen the litter increase."
In the void of a state-funded litter crew, local groups are stepping up.
Kelly Bocook was among 120 volunteers Saturday in Hanahan who picked up scattered cigarette butts, crushed beer cans, fast-food wrappers and Sun Drop bottles.
They collected 2,900 pounds of trash. Bocook, executive director of Keep Hanahan Beautiful, said the group collected nearly 15 tons of trash just in April. That's the equivalent weight of two fully grown African elephants.
And that's just in one month in one town.
"It boils down to education," Bocook said. "Some people just don't get it. It's not just little kids."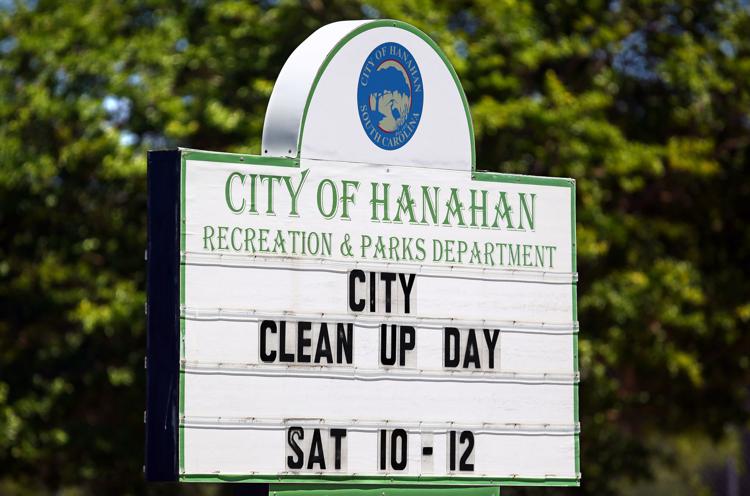 Some children are stepping up, too, like 10-year-old Trip Ostergard. The St. Andrews School of Math and Science student was tired of seeing litter around his home on Johns Island and wanted to make a change.
"Every day I would just go to school down River Road and I'd see lots of trash," he said. "I'd see people throw trash out their window, and I'd get really mad about it."
With the help of his dad, Warren Ostergard, and a few friends, they grabbed a trailer one day and spent four hours on River Road. They collected 500 pounds of litter.
"It's the easiest thing to teach a kid because children understand what beauty is," Warren Ostergard said. "It's about as basic as it gets."
'We need effort statewide'
The lack of state funding has sparked a conversation in Columbia about the future of litter pickup.
"If it's a litter problem, what are we doing to address it?" Senn said. "Inmate labor ... they don't hit the secondary roads. And those, to me, are the nastiest."
During a heated debate April 18 about the laws regarding plastic bag bans, talk quickly turned to litter pickup in the state.
"It is in the interior of the state and it is in the rural parts of our state where I see the most litter,'' Senn said during the discussion. "It is the most trashy. My observation is along the coast, it's actually cleaner. And there is a reason for that because we put effort into it along the coast, where, though, I think we need effort statewide.''
Senn wants to start a committee to see about finding funding for state litter pickup. Sen. John Matthews, D-Orangeburg, agreed to work with her and form a panel to find the money for state-sponsored state litter pickup.
"We are going to have to spend money to make our state look better," Senn said.