Serial killer Todd Kohlhepp and notorious Charleston molester Louis Reville are among more than two dozen inmates attempting to sue South Carolina prison officials over their treatment while in protective custody.
The list of 28 plaintiffs who joined the federal lawsuit reads like a rogues' gallery of South Carolina crime: murderers, robbers, rapists, burglars, bad cops. 
Kohlhepp, for example, is serving a life prison term for killing seven people, a grisly run that came to end when investigators found a chained woman and three bodies on his sprawling Woodruff property in November 2016. 
Reville is similarly infamous, serving a 50-year sentence for sexually molesting 23 boys in the Charleston area over the course of a decade. At least 12 more boys were credited to his tally, but they were too shaken to come forward, prosecutors said at the time.
Inmates in protective custody are secluded from the general prison population, generally because they are considered security risks or are at risk of being harmed. 
These 28 allege that their civil rights were violated while they were housed in the statewide protective custody unit at Broad River Correctional Institution in Columbia. Among other things, they say they were denied access to drug and mental health treatment, subjected to threats of violence, deprived of adequate medical care and forced to endure foul and unsafe living conditions, including cells with urine and feces on the floor. They are seeking $375,000 each in compensatory damages. 
The group attempted to sue the state on a class-action basis in a handwritten suit in February, but a judge ordered the inmates to file their claims on an individual basis. The inmates had not done so as of Thursday, but they had filed paperwork claiming they had been retaliated against for suing.
Also, since the suit was first filed in U.S. District Court in Greenville, Kohlhepp was removed from protective custody and is now in the general population at Broad River. 
Jeffrey Taillon, a spokesman for the S.C. Department of Corrections, would not discuss the lawsuit, saying the prison system doesn't comment on pending litigation. 
Some of the other inmates claiming poor treatment through the suit are: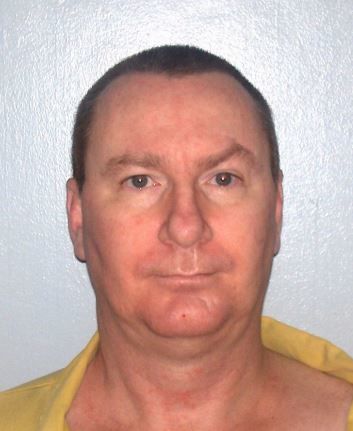 Vinson Filyaw, 48, who was sentenced to 400 years in prison for kidnapping a 14-year-old Lugoff-Elgin High School freshman whom he held hostage and raped inside an underground bunker in Kershaw County in 2006.
David Pate, 28, a Lancaster man with satanic tattoos who stabbed a new acquaintance 39 times because he "just wanted wanted to cut his dad gum head off," according to a Rock Hill Herald report. He is serving a life sentence.
Tristan Gist, 28, a former Richland County jailer who shot to death his pregnant fiancee and then set her body on fire. He is serving 60 years behind bars.
Michael Norton, 32, a former Charleston-area police officer accused of pressuring a 14-year-old boy into a sexual encounter. He received a seven-year sentence.
Ferris Singley, 50, who was sentenced to life in prison in 2006 after he broke into the Charleston County home he owned with his brother and mother, stole $200 from her, tied her up and threatened to kill her with a knife.