Fifth Circuit Solicitor Dan Johnson shifted $10,000 from his office's drug seizure account to a credit card he used for travel and hotels in South America, a Post and Courier analysis of his office's spending records shows.
Over the years, Johnson's office amassed some $300,000 from the proceeds of drug busts in Richland and Kershaw counties — money intended to underwrite future drug-fighting efforts in his district, records show.
But on April 14, 2017, Johnson cut a $10,000 check from the narcotics account to an office credit card.
That same month, he used the card to charge $3,120 for hotels in Ecuador and Colombia. He had also used the card in February to book a $1,150 flight from Charlotte to South America.
Based on the spending records, it's unclear what business purpose Johnson had in Ecuador. Written on a memo attached to the card statement were the words: "charges on Solicitor Johnson's credit card (business trip)."
Records also show Johnson wrote more than $18,000 in checks from the narcotics seizure account to Gold's Gym and other Columbia-area fitness centers.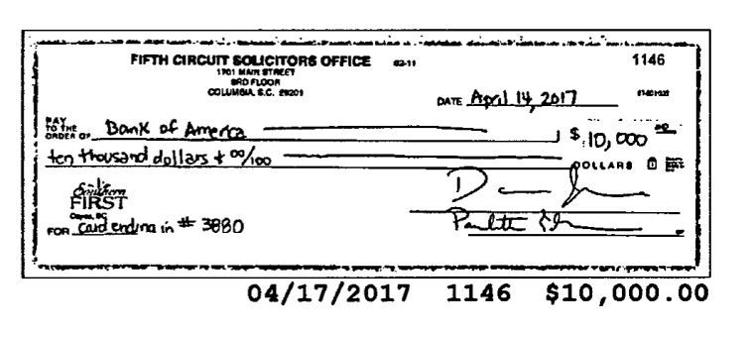 The spending records were obtained by Papr.org, a government watchdog group that uses the state's Freedom of Information Act to gather public documents. Hours after The Post and Courier's initial report about Johnson's spending, state Attorney General Alan Wilson asked the State Law Enforcement Division to study the matter.
Johnson has defended his office's spending practices, though he has so far declined to offer explanations about specific charges, including ones involving his extensive traveling and use of premium Uber rides. Neither he nor his communications director responded to questions about the movement of money from his narcotics seizure accounts to his office credit cards.
Under South Carolina law, prosecutors' offices get a share of the proceeds from drug-related seizures through a process known as civil asset forfeiture.
This process allows police to seize a person's cash and other possessions without a criminal conviction — or even a criminal charge. Forfeitures across the state amount to millions of dollars every year, and prosecutors' offices get a 20 percent cut on everything over and above the first $1,000 seized.
The hitch is that South Carolina law requires public money to be used for a public purpose, and "any drug seizures have to be used for drug-related prosecutions or enforcement," said Robert Kittle, a spokesman for the Attorney General's office.
Fourteenth Circuit Solicitor Duffie Stone, who oversees prosecutions in the Beaufort area, said the law gives prosecutors a fair amount of discretion in how to spend the money but it has to be "directly related to drugs" in some way. 
He and other area prosecutors said they generally use the money for such things as training, supplies and equipment for their staff who work on drug cases.
Some also use the money to hire outside attorneys to handle the civil forfeiture cases.
First Circuit Solicitor David Pascoe said outside attorney fees account for much of the $16,798 in drug forfeiture money he spent in Dorchester County during the past fiscal year. The money also covered the shredding of old drug case files and the purchase an emergency police radio for one of his investigators, he said.
"It always goes to some type of office purpose," he said.
Johnson's records, however, suggest some of his drug-seizure money made its way to far-flung lands.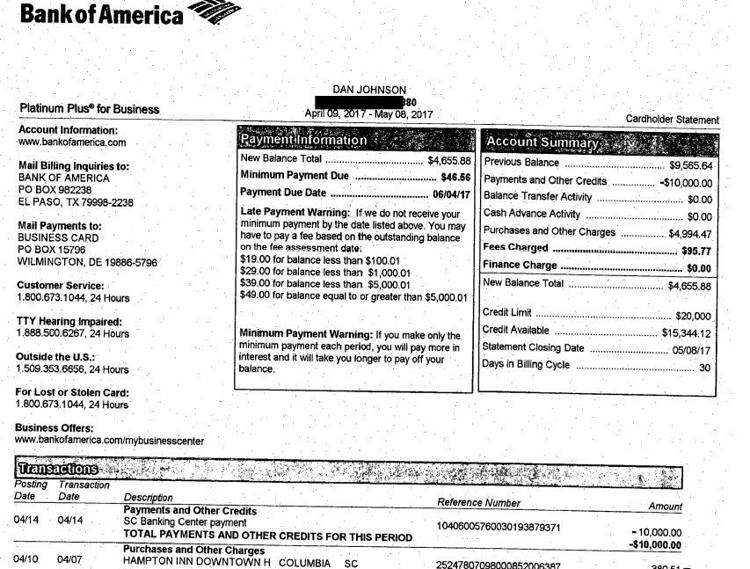 Two weeks after Johnson transferred the $10,000 in narcotics seizure money, his credit card was charged $2,136 by the Cabrera Imperial by Cosmos. The hotel in Bogota boasts on its website that it offers "exclusivity combined with avant-garde design, cutting edge technology and services centered around your relaxation."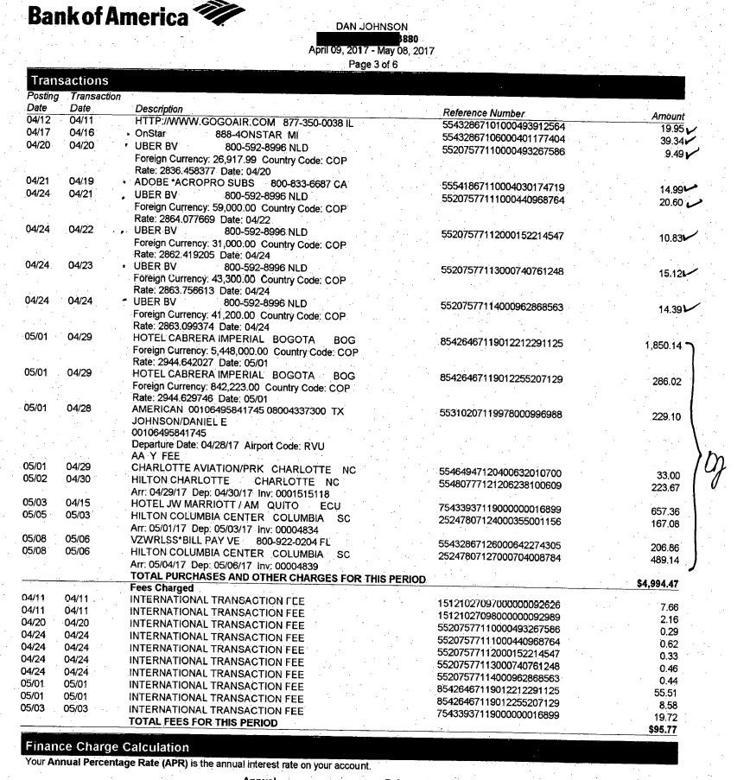 During that time in April 2017, JW Marriott Hotel in Quito, Ecuador, charged his office's card $657. The hotel is "located in the heart of Ecuador" with "breathtaking views of the city," its website says.
Earlier that April, Johnson also charged $326 for what appears to be a stay at another hotel in Quito.
It's unclear from the spending records if Johnson paid the government back for his expenses in South America. Finance officers with Kershaw and Richland counties said they couldn't produce records of any significant reimbursements from Johnson's office over the past several years.
It wasn't the first time Johnson moved thousands from his narcotics account to his business card.
He also wrote a $9,862 check from the account to his office's card in June 2016, records show.
It's the same card Johnson regularly uses for office expenses highlighted in reporting by The Post and Courier this month, including his charges for pricey dinners, club memberships and out-of-state travel.
On Monday, the newspaper reported his office wrote checks to favored charities from the office's "Worthless Check Account." The program was set up to reimburse people who receive bogus checks, according to his office's website.
The same day Johnson transferred $10,000 to his credit card, his office also transferred $10,000 from the narcotics account to a credit card used by Johnson's communications director, Nicole Holland, and ​another $10,000 to a credit card used by his office administrator, Terri Yarnall.
Using her office card, Holland charged thousands in May 2017 for trips to Kentucky, including one that coincided with a nephew's graduation, The Post and Courier reported.
Glenn Smith and Tony Bartelme contributed to this report.