Along the South Carolina coast, the groundwater-replenishing Carolina bays also make up some of the richest farmland.
That, in a nutshell, is what the latest Trump administration move to roll back clean water regulations is all about here: Pulling back the line between the private use and public protection of headwaters and natural reservoirs that feed water quality, help absorb floods and provide wildlife habitat.
Environmental Protection Agency Administrator Andrew Wheeler announced Thursday the agency is removing protections for some of the nation's millions of miles of streams, wetlands and arroyos, completing one of the administration's most far-reaching environmental rollbacks.
The Southern Environmental Law Center, among other conservation groups, is planning legal actions to stop the new rules.
"We plan to fight them with everything we have to protect our communities and clean water," said law center attorney Blan Holman.
The rollback strips protections unless the waters are directly connected to a navigable waterway. It also strips protections from rain-fed intermittent streams that are vital to wildlife and help buffer communities from the worsening impacts of floods, hurricanes and drought.
On the South Carolina coast, wetlands are considered pivotal to dealing with worsening floods as seas rise and weather extremes occur more often.
The changes have been sought by industry, developers and farmers, but opposed by public health organizations as well as conservationists. They say the changes would make it harder to maintain a clean water supply for the American public.
The administration says the changes would allow farmers to plow their fields without fear of unintentionally straying over the banks of a federally protected dry creek, bog or ditch.
But the government's own figures show it is real estate developers and those in other non-farm business sectors that take out the most permits for impinging on wetlands and waterways and stand to reap the biggest regulatory and financial relief.
The rollback virtually removes restrictions put in place during the Obama administration and weakens regulations that have been put in place over 40 years of the Clean Water Act. Trump vowed to repeal and replace the Obama rules shortly after taking office — one of the administration's biggest in a list of promised environmental rollbacks.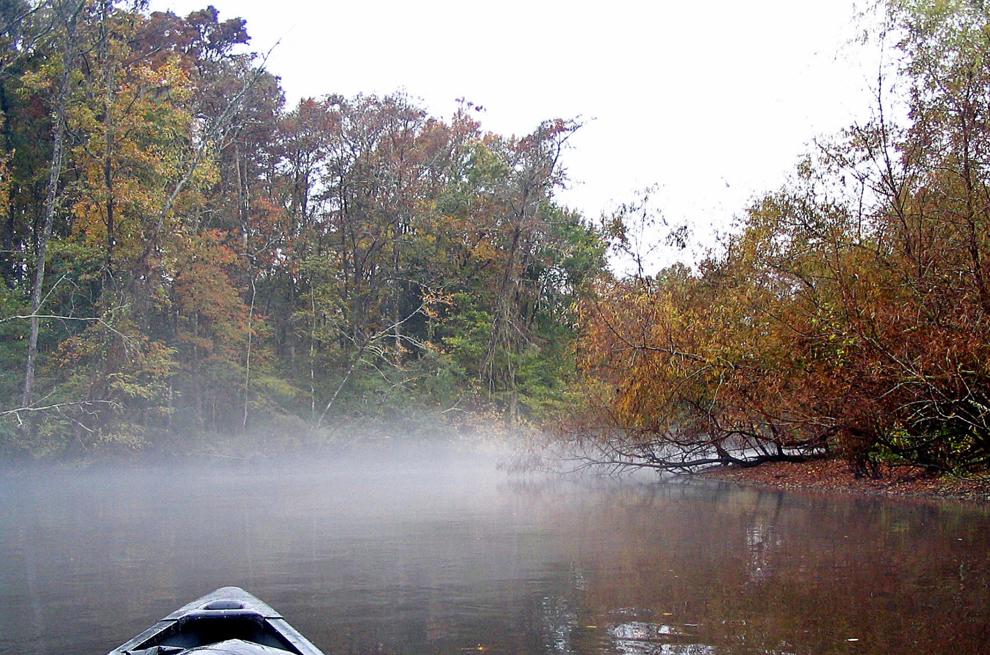 Critics, including officials of the state of South Carolina, say the Obama restrictions were federal overreach and that federal public waters are navigable streams only.
More than 300,000 acres of Carolina bays in South Carolina coastal counties are maybe the best example of the wetlands. The oval-shaped bays pock the coastal plain in clusters with an eerie symmetry, each turned northwest to southeast; they hold plants found nowhere else in the world.
Until clean water regulations began protecting the bays in the mid-1970s, farmers plowed through them for the rich soil and builders paved over them, according to the Savannah River Ecology Lab. More than 97 percent of the bays once found in South Carolina have been destroyed or severely altered.
The United States has lost more than half of its original wetland areas and more than 400,000 acres are lost each year, the lab reported on its website.
Environmental groups, public health organizations and others say it's impossible to keep downstream lakes, rivers and water supplies clean unless upstream waters and wetlands are also regulated federally.
Law center attorneys in Charleston already are suing the administration over an earlier effort to gut Obama-era clean water rules. Repeated environmental protection rollbacks by the administration have been challenged or are being challenged in courts across the country.
"This is a new rule, and it could be subject to a new challenge. If the final rule is like what they proposed, it will be unlawful," Holman said.
A good local example would be Church Creek in West Ashley, an area prone to flooding. Development projects are in the works to fill more flood-absorbing wetlands along the creek even though the city is already having to buy out homes that have repeatedly flooded, Holman said.
EPA studies have found an acre of wetlands can hold and absorb some of 1 million gallons of water.
The wetlands overall protect water quality for an estimated 2 million people across South Carolina, among some 200 million across the country.
In 2015, after the Obama rule was enacted, S.C. Attorney General Alan Wilson joined eight states filing a lawsuit against it, arguing it was an illegal expansion of federal control over states' rights.
The regulations "would bring many roadside ditches, small ponds on family farms, water features on golf courses, and storm water systems under extremely burdensome federal regulation," Wilson said in a news release in 2015.
Trump has portrayed farmers — a highly valued constituency of the Republican Party and one popular with the public — as the main beneficiaries of the rollback.
The federal protections keeping polluters and developers out of waterways and wetlands were "one of the most ridiculous" of all regulations, he told a farmer convention in 2019.
The Associated Press contributed to this report.