MOUNT PLEASANT — Richard's Bar & Grill employees held a "final blowout party" after the S.C. Department of Revenue moved to revoke the iconic watering hole's liquor license more than two months ago.
But the bar remains open and owner Richard Ruth remains defiant.
"You've got to fight to stay in the bar business," said the 80-year-old Ruth, who also owns Richard and Momma Jane's Bar & Grill in Holly Hill. "I ain't going nowhere, and they can kiss my redneck ass."
Those are bold words from a man preparing for his latest court fight with state regulators, but they are nothing new. In fact, Ruth said there's long been a sign in Richard's Bar, near the pool table, that also calls for the state to kiss that particular part of his anatomy.
Richard's is a low-slung bar along U.S. Highway 17, across from Snee Farm, near Long Point Road. Liquor is still served from minibottles and cigarette smoke hangs in the air despite a countywide ban in place since 2012.
Open for nearly 30 years, the bar was once on the northern outskirts of Mount Pleasant but the town has grown dramatically, leaving Richard's in a "doughnut hole" of unincorporated Charleston County on the busiest road in the center of the town.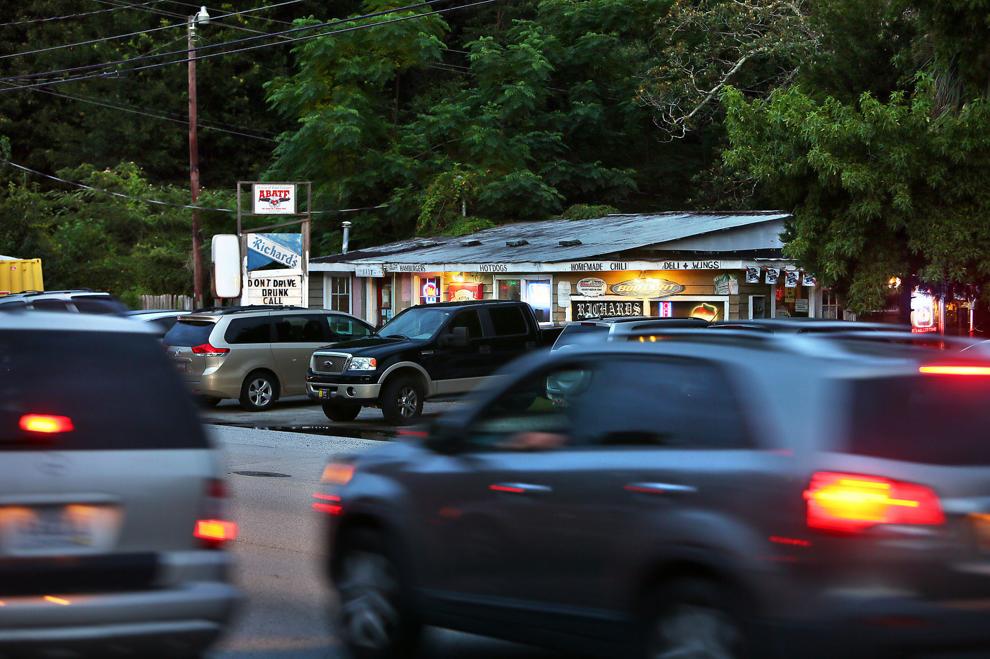 Ruth has had repeated run-ins with government agencies about taxes, gambling, a road median built when Highway 17 was widened that inconveniences his customers and the smoking ban, which he sued the county over and then ignored.
This time, Richard's liquor license could be revoked because gambling machines were found at the bar in 2017, according to the state Revenue Department. In July, police said they found more illegal video gaming machines at the bar, hauled them away, and charged Ruth with seven misdemeanor gambling offenses.
"I appealed that and now they are trying to get me on sales tax," said Ruth, who said he's been in the bar business since he was a teenager. "Oh, it's been a battle with the state, I swear to God."
He said the Revenue Department had planned to shut Richard's down Wednesday over unpaid sales taxes, which Ruth said he had mailed to the agency.
Bonnie Swingle, spokeswoman for agency, said tax-related information is confidential and she could provide no details.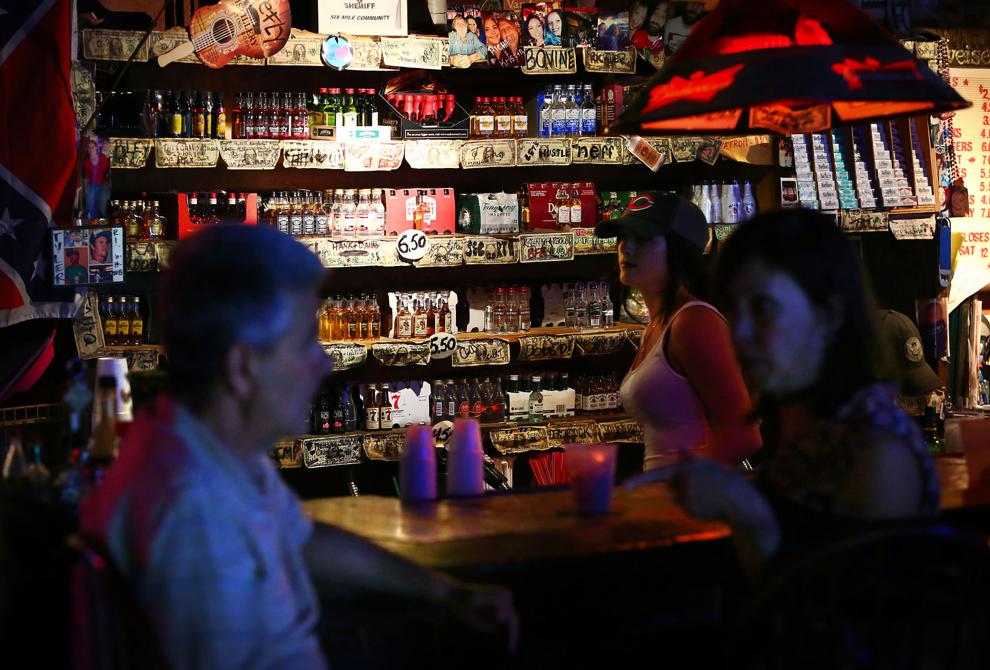 Ruth has fought with the state over taxes before. In 2015 an administrative law judge ruled Ruth had underpaid taxes on liquor sales for a three-year period through October 2012.
The current threat to Richard's Bar & Grill stems from the gambling machines — video poker — seized from the bar in 2017. That's grounds for a notice of intent to revoke licenses to sell alcohol, which leads to an appeal process Ruth is still going through.
Ruth thinks it's absurd that people can buy state lottery tickets in nearby grocery stores but he's in trouble for having gambling machines. 
"It's a natural psychological instinct to drink, and gamble," he said. "It's a damn disgrace what the state has done."
And don't get him started on liquor taxes. That's why we declared independence from England, he said.
"And, they charge me $3,500 a year to be open on Sunday," Ruth said.
The cantankerous octogenarian hopes to keep Richard's Bar open until he retires, whenever that may be.
"I just like people, and people enjoying themselves," Ruth said. 
"I've got 'em in court now and it's just a matter of when I get a trial date," he said. "I'm going to represent myself."