MOUNT PLEASANT — Bar owner Richard Ruth still vows to fight, but a long-running dispute with the state over illegal gambling machines has shut down Richard's Bar & Grill.
The establishment on the side of busy U.S. Highway 17 near Six Mile Road sat dark and padlocked this week after licenses to serve alcohol were revoked by the S.C. Department of Revenue.
"I've been in the business since 1954," said Ruth, 79, who has owned several bars and restaurants. "It's ridiculous what they're doing."
Richard's is known for being one of the last bars in the Charleston area to serve liquor from minibottles — something all bars were required to do until 2006 — and for allowing patrons to smoke in violation of a Charleston County ordinance in effect for more than six years.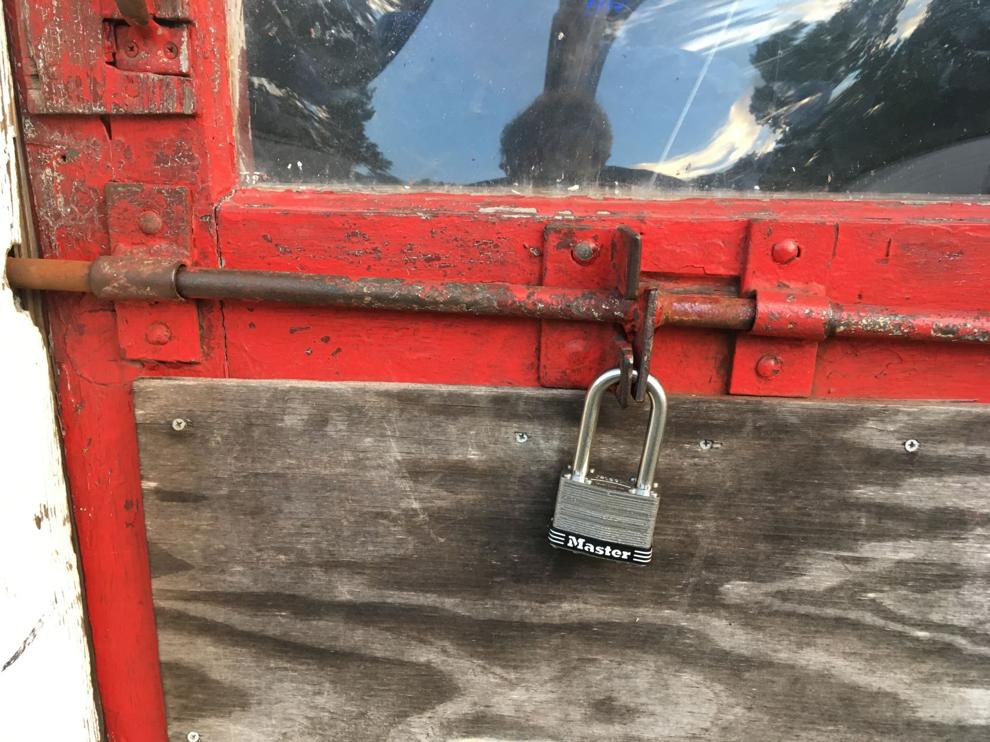 Police have seized gambling machines there twice in the past two years. The seizure in 2017 led to the revocation of Richard's alcohol licenses after Ruth's protest of an "intent to revoke" letter this summer was unsuccessful.
Ruth "did not request a contested case hearing with the Administrative Law Court within 30 days" of a Revenue Department ruling in mid-August rejecting his protest, according to agency spokeswoman Bonnie Swingle.
This month, even as Ruth vowed "I ain't going nowhere, and they can kiss my redneck ass," state police served the order and confiscated the alcohol licenses.
Ruth said Wednesday evening he considers South Carolina's Administrative Law Court to be a "kangaroo court," and he plans to challenge the state in circuit court. Ruth said he's already started that process, although online court records showed no filings.
"I want a jury damn trial," said Ruth. "We're not in Russia."
Swingle said the owner of Richard's could still potentially appeal — in Administrative Law Court.
Ruth has always been ready to call out what he sees as government over-reach and over-regulation. He sued Charleston County over its indoor smoking ban, then ignored it. He declared himself a candidate for governor in the mid-2000s but did not appear on the ballot. His platform called for eliminating the state's ban on video gambling.
And when police showed up at Richard's earlier this year and hauled off gambling machines, for the second year in a row, Ruth said that was unfair because the machines weren't in use.
"They locked me up — handcuffed me and took me to jail — and the machines didn't have any money in them and were turned to the wall," he said.
That 2018 incident would also be grounds to potentially revoke Richard's liquor license, but the wheels of bureaucracy turn slowly. The state's current action against the bar is due to the gambling machines seized there last year.
Richard's Bar & Grill also sports a notice taped to the window that says the property is scheduled for public auction due to unpaid property taxes. The property is not owned by Ruth, but by 2233 Highway 17 North LLC.
Ruth does own Richard and Momma Jane's Bar & Grill, in Holly Hill, which remains open.