Among many growth and development challenges Charleston County is addressing in its 10-year Comprehensive Plan update, the public has prompted the county add one more.
"Flooding and drainage were the main topics brought up by the public during this process," said Andrea Pietras, the county's deputy director of zoning and planning.
A Comprehensive Plan is a local government's guidebook for development and transportation planning in the coming decade, a statement of its policies and principles that leads to more specific regulations and decisions about land use.
In Charleston County, there's growing concern among residents that flooding in recent years has been more serious, and more frequent. Heavy storms, rising sea levels, and development in flood-prone areas are among the reasons.
"Three consecutive years of catastrophic storms and rain events have dumped inches of rain and inundated roadways and stormwater systems in our communities in a matter of hours," Betsy La Force of the Coastal Conservation League told County Council members, at a public hearing on the Comprehensive Plan Tuesday.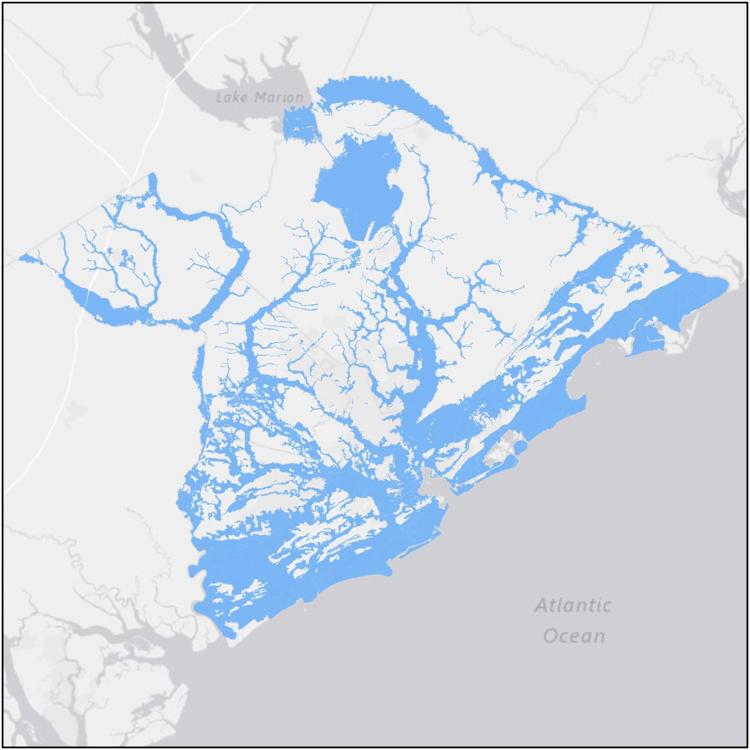 The county has held seven public workshops on the plan and has received 79 comment cards, letters and emails. One direct result of the public input is the county's Planning Commission has formed a "resilience committee" to develop language to add to the Comprehensive Plan.
Local governments have important roles to play when it comes to flooding, with regulations about development, drainage and home construction, and drainage improvement plans. For example:
"People have an expectation that something will be done about flooding," Edisto Island resident Fred Palm told Charleston County Council members at Tuesday's hearing.
The Coastal Conservation League is urging the county to limit the ability of developers to use fill material to raise the height of flood-prone building lots — a practice that can make flooding worse for nearby properties.
The first meeting of the Charleston County Planning Commission's Resilience Committee will be at 1:30 p.m. Sept. 26 in the county administration building, Room B-349, 4045 Bridge View Drive, North Charleston.