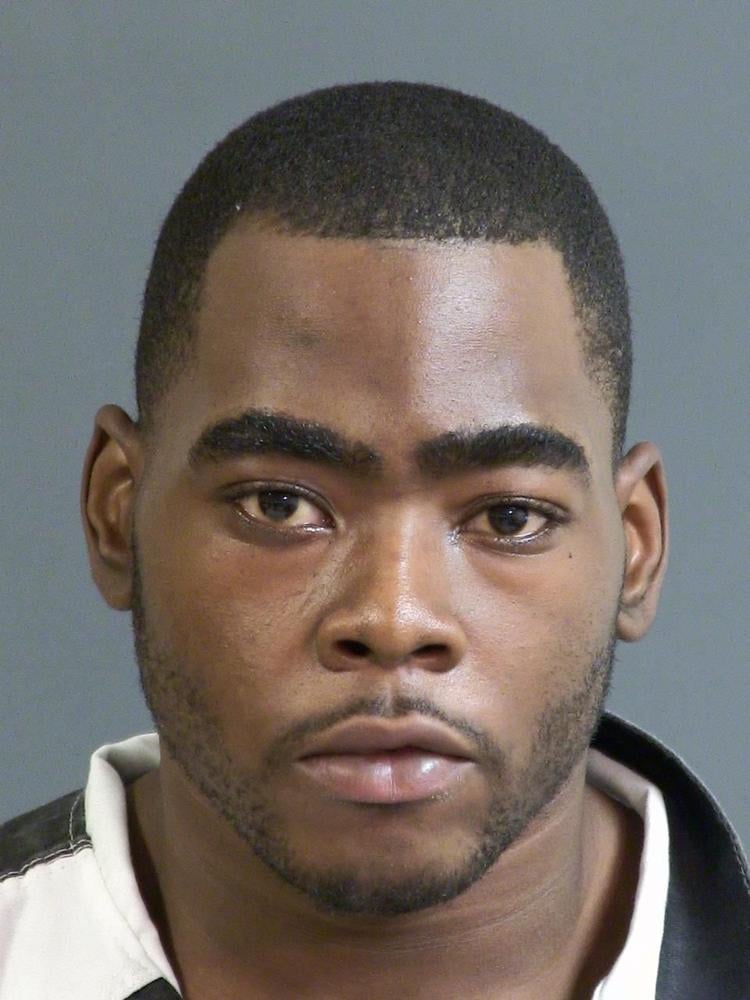 At 6-foot-1 and 250 pounds, Lovequawn Scott cut an imposing figure — the kind befitting of the college football player he once was.
Still, to many who encountered him, Scott seemed calm and nice. He dressed sharply. In grade school, he made the honor roll. In high school, he was widely liked.
When Scott enrolled at The Citadel, he became known as a talented football player who struggled with authority but wanted to better himself, said Alex Dickson, a cadet there at the time.
"I knew he was a little rebellious but also a person with a good heart," said Dickson, Scott's squad corporal.
But his close acquaintances and family members also knew a shadowy side to Scott, and over the past few years, that began to emerge. He was kicked out of the The Citadel after Charleston police reported finding him with drugs. He wound up at Coastal Carolina University, where officers said he reached for a revolver during a confrontation.
He's now accused of unleashing violence that has fractured his family and sent ripples through his Mount Pleasant-area community. Deputies said he fatally beat the grandparents who had cared for him, the aunt who often posted loving messages on his Facebook page and the cousin who smiled in a picture with him on his high school graduation day.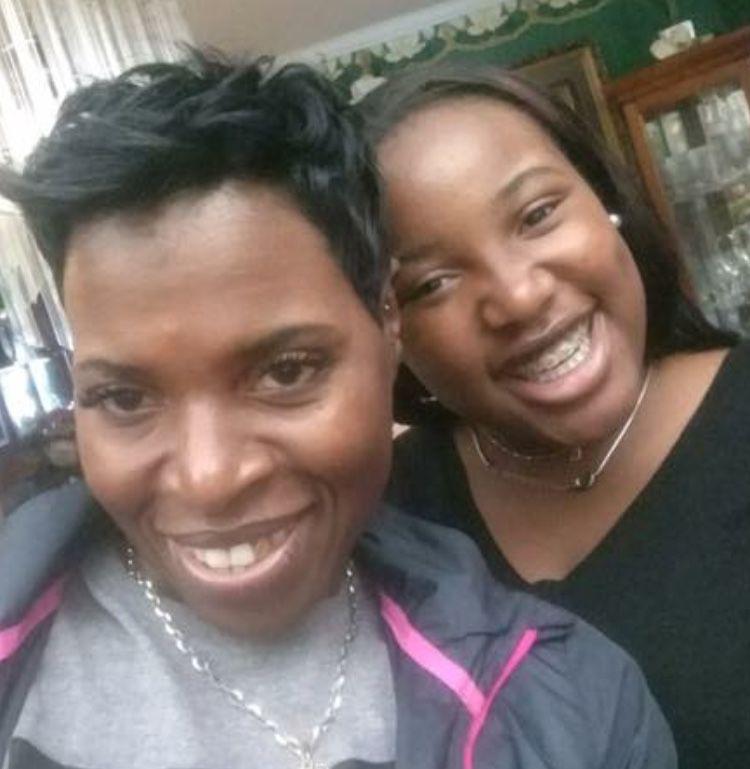 "He had everything," Estelle Manigault Grant, a family member, said over the weekend. "(His grandparents) took that boy from a baby .. and they raised him up to this time. ... And he had the nerve to do something to some good people.
"It was brutal."
Faith Manigault, 15, Kenya Manigault, 42, Rose Manigault, 69, and Joseph Manigault, 72, all died Saturday of blunt-force trauma, coroner officials confirmed Monday after autopsies were done on the victims. Scott, 22, faces four murder charges in their deaths.
Their community continued Monday to grapple with such an immense loss and to ask questions about what drove such an act of violence — answers for which were few. The Charleston County Sheriff's Office, which is investigating the slayings, did not immediately release information that might answer a question on many minds: Why?
Outside the home at 2751 Atlanta Drive, people leaned bouquets of flowers against a white fence. Early in the day outside Wando High School, students held hands, prayed and cried over the loss of Faith Manigault, their schoolmate.
"Faith touched so many people in this school, in this community," a woman said during the tribute. "If you see someone crying, give them a hug."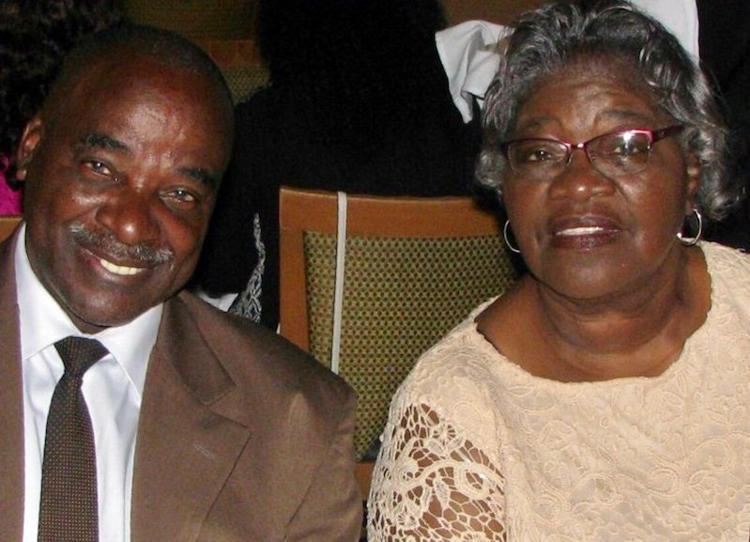 'Always had angst'
Growing up, children of the Manigault family would get together and play video games, Mo Manigault said. The cousin of Scott's lives on Atlanta Drive down the street from the house where Scott was raised.
Wando yearbooks featured a photo of Scott in a bow tie and a tuxedo. Another pictured him smiling while sitting atop a Ford in the parking lot. A baby photo of "Love Scott" came with a quote: "Life's challenges are not supposed to stop you. They are supposed to help you discover who you are."
In Scott's time playing football at the school, head coach Jimmy Noonan said he noticed nothing amiss.
"Love was a typical high school kid," Noonan said.
He also "had a good heart," his cousin said. But at some point in high school, Mo Manigault said, Scott started running with the wrong crowd.
"He always had angst," he said.
The Manigault family has deep roots in the unincorporated neighborhood off Hamlin Road near Mount Pleasant. Many of the residents on Atlanta Drive are related. It's the kind of community where, if a kid got stuck outside in the rain or the cold, they could count on one of their relatives stopping and helping them, Mo Manigault said.
Mo Manigault said he got a sense that Scott didn't appreciate the sacrifices his family had made in caring for him.
"There were people that took care of him. There were people that loved him," he said. "They did nothing but support, so why throw it away?"
'Move on ... and learn'
Clad in a cap and gown, Scott posed for a graduation picture in 2014 with Faith Manigault, the younger cousin who family members said was more like a sister to him.
About the same time, he posted a picture of himself on Facebook. Kenya Manigault, his aunt, posted a series of hearts in the comments section.
When he moved on to The Citadel that year, his Facebook pictures showed him in a cadet uniform or football equipment. "Morning handsome," his aunt often commented.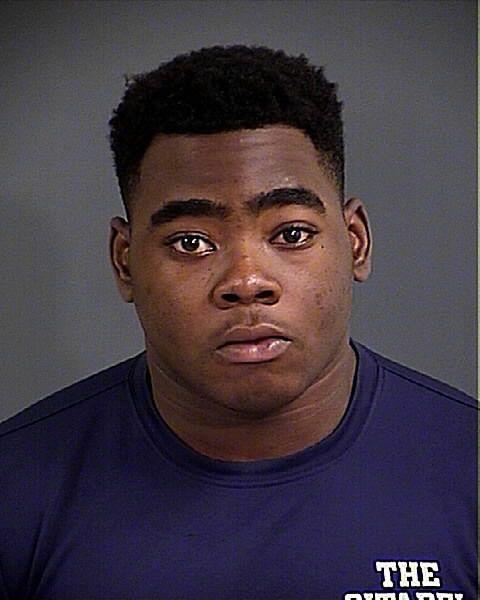 During that knob year at the military college, Scott met Dickson, his squad corporal. To Dickson, Scott initially seemed as if he might resist the traditional drill sergeant approach. His instructors often opted to sit down with Scott and discuss ways to improve, a technique he responded to, Dickson said.
Scott had difficulty with authority, punctuality and uniform standards — nothing unusual among knobs, Dickson said. Dickson noticed no mental illness or violent tendencies.
But Dickson also described Scott as misguided and struggling with negative influences outside school. 
In March 2016, his Ford Expedition sitting in a closed park caught a Charleston police officer's eye. The officer walked up and smelled marijuana.
"It's in my bag," Scott said, according to a report. He asked if he could throw it away, worried that he would get into trouble.
But the encounter prompted two felony drug charges and his exit from The Citadel.
Dickson spoke with him at length about how to handle the arrest. Scott seemed determined to succeed despite the setback.
"You'll be able to move on from this and learn from it," Dickson recalled advising Scott.
Arrests build
Scott moved northward and restarted his college career at Coastal Carolina in Conway. Noonan, his Wando coach, had helped him get in.
But Scott's parked car on that campus again caught authorities' attention.
When public safety officers confronted him near the school's golf course, he became evasive, they later reported. Fearing he'd get away, the officers tackled him.
"While Mr. Scott was fighting with officers," one of them wrote in a report, "I observed him reaching in his front pocket of his jeans."
The officers restrained his hands. In the pocket was a loaded .38-caliber revolver, they said. Stolen items in his Honda made him a suspect in eight car break-ins, the report added. The police also found 138 Xanax pills, marijuana and the drug known as "ecstasy."
Scott was banned from the campus, but he showed up there again in September.
Scott was arrested on a trespassing charge, and the school police reported finding more marijuana and another gun, a semiautomatic pistol, in his car.
His high school coach hadn't heard from Scott since leaving that school.
By Saturday, Scott had traded the fade haircut he had sported during his early college days for a buzzcut. He had grown a short beard.
That morning, court documents alleged, he beat the four family members to death in the home where he had been raised. Two of the bodies were found in a garage and two in a bedroom.
Sheriff's deputies found Scott with blood on his hands, clothing and shoes. His hand had been injured. Investigators haven't said whether an object was used in the killings.
In the days since then, his family members and others who knew him puzzled over what had unfolded. But they focused on his slain loved ones and the void their deaths had created.
At Magnolia Plantation and Gardens, employees and visitors have left messages, flowers and other mementos on the chair where Rose Manigault sold sweetgrass baskets, said Karen Lucht, Magnolia's promotions and special events coordinator. 
Her table, shaded by a vine-covered pergola, had greeted guests as they entered the gardens for the past 20 years. Employees had often taken lunch breaks with her.
She would flash an unassuming smile and never let anyone slip past without saying hello.
"She was always first to ask how you were doing," Lucht said. "She was the sunshine in our days."