In a packed courtroom Sunday, relatives of a man accused of killing four of his loved ones near Mount Pleasant collapsed into one another's arms and spoke through tears of how their family is forever changed.
They had expected to face Lovequawn Matthew Shaire Scott, a 22-year-old charged with four counts of murder in the apparent beating deaths Saturday of four people described by relatives as the grandparents who raised him, his aunt and a teenage cousin.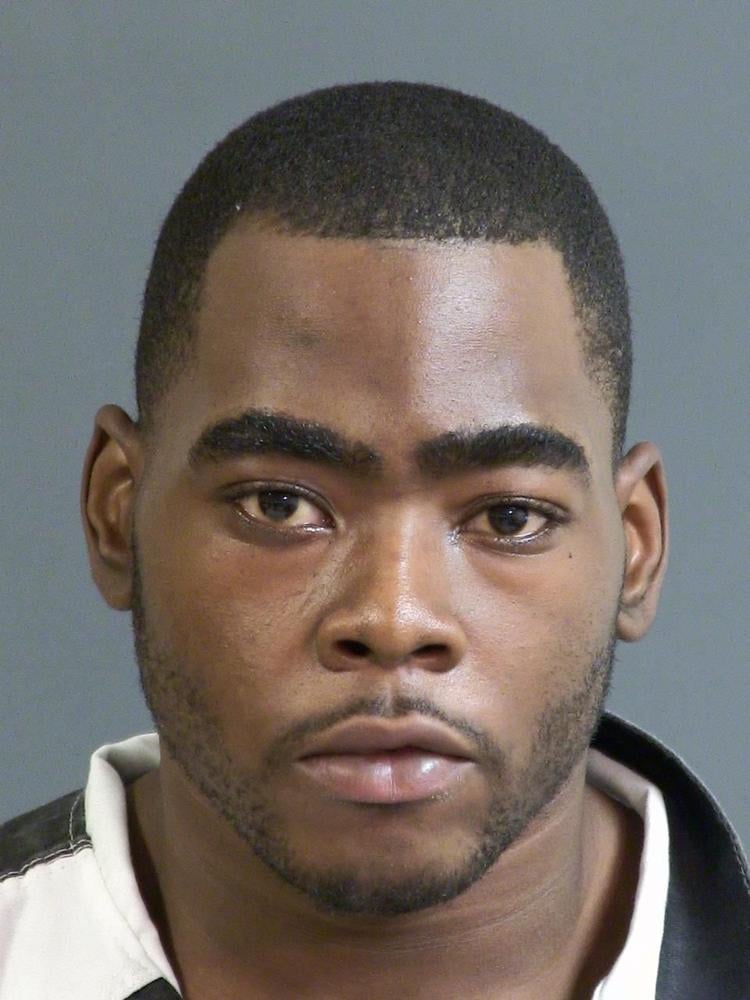 But at the Charleston County jail, Scott refused to appear via a television monitor for his bond hearing, Magistrate James Gosnell said. Ninth Circuit Public Defender Ashley Pennington waived the proceeding on his behalf. A magistrate cannot legally set bail because of the seriousness of his charges.
Relatives spoke in court anyway, laying bare the large void left by the deaths of four people identified Sunday as Faith Manigault, 15; Kenya Manigault, 42; Rose Manigault, 69; and Joseph Manigault, 72, all of Mount Pleasant. Their killings marked one of the deadliest episodes of domestic violence in nearly 12 years in the Lowcountry.
"This is really an awful, heinous act," Valerie Gilliard-Anthony, a niece of the two eldest victims, said. "Our family is broken and devastated by this, and we will never be the same."
She said Scott's "audacity" to not face the family in court was "like sticking a knife in our hearts."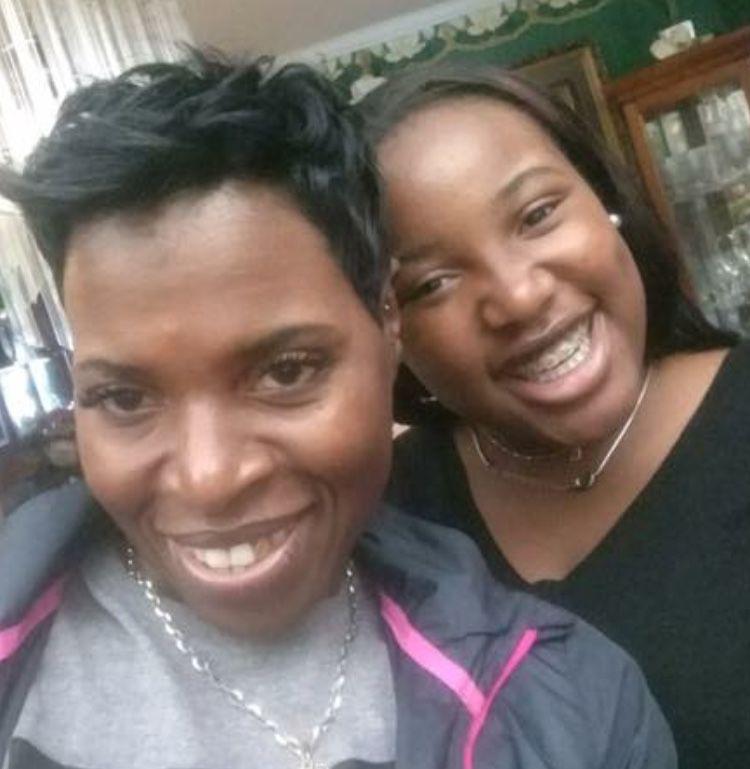 Charleston County sheriff's deputies found the four victims dead about 11:30 a.m. Saturday at 2751 Atlanta Drive, where Scott lived with his grandparents. Loved ones said Faith Manigault, a Wando High School student, was visiting the home with her mother, Kenya Manigault.
A witness alerted authorities after finding two of the victims' bodies in a garage, and deputies soon found two more in a bedroom. Arrest affidavits released Sunday said the four appeared to have died of blunt-force trauma, but the Charleston County Coroner's Office said the cause of death for each victim is pending.
Deputies found Scott outside the home with blood on his hands, clothing and shoes, the affidavits said. He had a hand injury. He was soon arrested, but officials did not immediately explain any motivation for the crime.
In court, Raymond Manigault paused and sobbed as he described his brother Joseph Manigault as his "best friend in the world."
"They've given everything to (Scott). … They didn't deserve what happened," he said, leaning on a lectern and crying before walking out with a relative's help.
Other family members abruptly left the courtroom in tears. Several people carried out an elderly woman as she wept.
Hardworking, loving family
The Manigaults are a large family with deep roots in the Mount Pleasant area. Several relatives lived near Joseph and Rose Manigault on Atlanta Drive. Their neighborhood sits off Hamlin Road in unincorporated Charleston County. 
Family members said it was common to see the couple sitting outside their home, where they were known to welcome people in need. Rose Manigault would weave baskets on the porch, and her husband would greet passersby from a picnic table in the yard.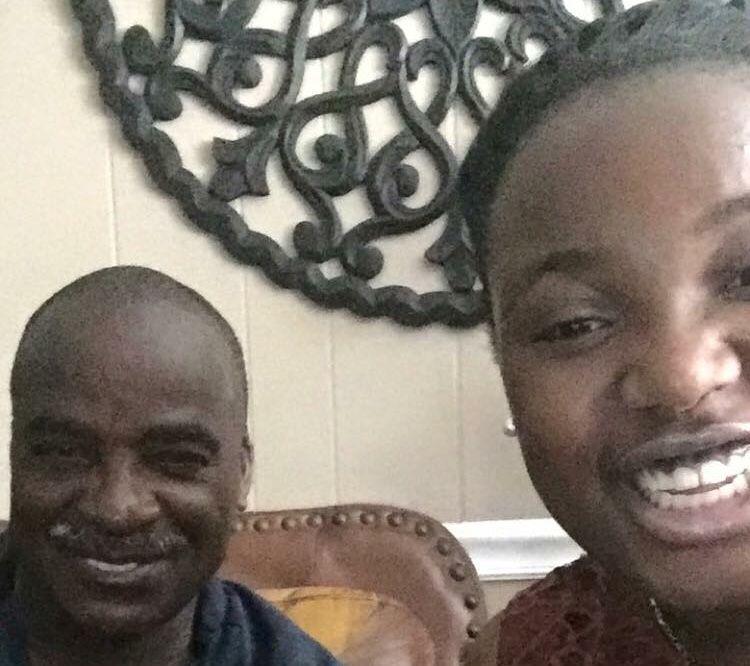 The two were regarded as faithful to God and hardworking, friends said. Joseph Manigault was a retired school janitor who had also worked on a shrimp boat, said Kevin Manigault, a cousin.
When Scott played football for Wando High, Rose Manigault attended every game wearing his jersey, head coach Jimmy Noonan said.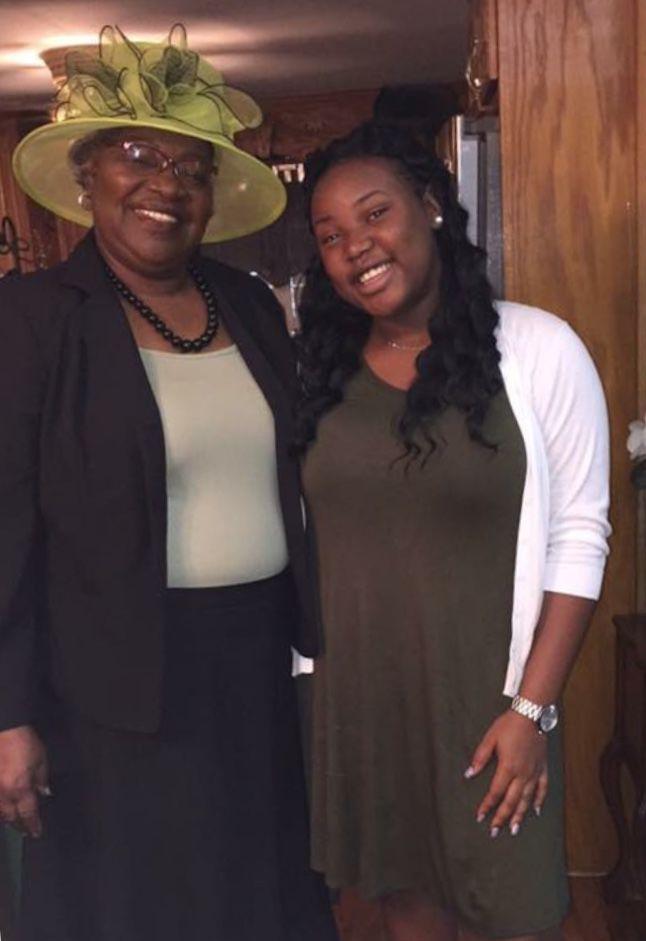 The couple's granddaughter, Faith Manigault, was a dedicated student who played on Wando's junior varsity basketball team. She was planning her sweet 16 birthday party for the fall.
Wando Principal Sherry Eppelsheimer said the school community is grieving the loss of the teen and her family.
"A precious soul and wonderful person is no longer with us," Eppelsheimer said in a statement. "We were so fortunate to have Faith Manigault as part of our school community, and now we are struggling with the fact that we will not see her in our hallways and classrooms, or on the basketball court, anymore."
Faith's mother, Kenya Manigault, owned a hair salon. She was recently married, Kevin Manigault said.
Relatives said Joseph and Rose Manigault began caring for Scott when he was a baby and later put him through college.
His education included stints at The Citadel, where he played football, and at Coastal Carolina University. His time at both schools was cut short by drug-related arrests, according to news reports and people close to the family.
He has a history of arrests on charges alleging drug violations and property crimes.
Family members on Sunday struggled to find any motive for the killings that have sent shockwaves through the family. Kevin Manigault said he knew Scott to be a "sweet guy." 
"Something must've gotten into him," he said.
As loved ones searched for answers, Estelle Manigault Grant, a sister of Joseph Manigault's, pleaded for prayers Sunday.
She rebuked Scott, saying she will be satisfied with whatever punishment the court hands down.
"He deserves whatever he gets," Grant said.
'A lot of work to do'
On Sunday morning at the Manigault family's church, Greater Goodwill AME on Highway 17, the Rev. A.R. Kollock Sr. asked the congregation to lift up the family in prayer. The pastor said it will also be necessary to show love to Scott, despite the difficulty.
"The only thing that can help the Manigault family is love; no guns, no bullets, no knives," he said. "I know we lost, but we didn't lose them because I know where they are. They're gone, but he's still here. We're going to have to love him."
No other Lowcountry family in at least 17 years has suffered such a high death toll in a domestic violence episode not involving a firearm, The Post and Courier's homicide database shows.
Saturday's was one of the deadliest domestic violence incidents in the tri-county area since September 2006, when a 41-year-old man fatally shot his wife, Detra Rainey, and her four youngest children in North Charleston. He was later declared mentally unfit to stand trial.
Rainey's oldest son, Christian Rainey, now leads M.A.D. USA, which advocates for domestic violence survivors and legislative reform.
Rainey mentioned the May 2016 shooting deaths of three people in a Ravenel family, including one woman who was pregnant with twins.
"There was that and what happened to my family, now this," he said. "It's heartbreaking. Sometimes we feel like we're making big steps to end domestic violence or prevent it. This is a reminder that we still have a lot of work to do. And it's a reminder that the work is so important."
Much remained uncertain about the circumstances leading to the slayings, including whether any steps could have been taken to prevent them. Many provisions under the state's current domestic violence law pertain only to those involved in a romantic relationship.
Still, the pace of domestic violence killings in South Carolina continues to rank it fifth among states that struggle with the issue, Rainey said.​
"It just shows how crucial it is to continue doing education and legislation," Rainey said. "There's always something we can do better in this state … to drop our numbers."