After a turbulent few years that included the shooting death of black motorist Walter Scott by a white officer and a rising tide of deadly gun violence in minority neighborhoods, North Charleston is getting its first black police chief.
Reggie Burgess, 52, a native of the city whose nearly 29-year career elevated him to become second in command of its police force, will replace Eddie Driggers, a former chaplain who had led the department for five years.
Burgess will be sworn in Thursday.
He is a former football star who, community leaders said, has gained respect of many in working-class neighborhoods. He called his new role a "blessing" and a way to achieve a lifelong goal of making life better in his hometown.
Job No. 1 in accomplishing that, he said: Getting the people and the police on the same page.
"It's not only me," he said. "Reggie Burgess is not going to go out there as a single person and make things change. Reggie Burgess needs everybody on my team to make a change."
Driggers, 64, had a similar aim when he was hired.
Now, he will become a special assistant to Mayor Keith Summey, a role in which Driggers will oversee police, fire and code enforcement matters. It comes with a $152,100 salary.
The mayor said the promotion of Burgess, who will make $132,500 annually, will mark the first time the city has had both a police chief and a fire chief who rose from entry-level positions.
Summey said Burgess' "presence in the neighborhoods signals a new dawn for community relations."
"I think Reggie's going to help us get beyond some barriers that we may have had in the past," the mayor said.
As assistant chief, Burgess already had become a public face of the North Charleston Police Department after Scott's videotaped killing sparked widespread scrutiny. Burgess once apologized for the shooting during a community forum and often spoke for the police during other public appearances.
Though unexpected to some, the move capped a tumultuous stint for Driggers that started in 2013 with critics calling for Burgess' hiring instead.
Dot Scott, a North Charleston resident and local NAACP official who has been critical of the police in past years, praised the change. The department, she noted, has struggled to maintain a racially diverse force, particularly in its detectives division.
"North Charleston should not have a lily-white detectives department when you have all these problems in the black community," she said. "But I'm concerned that this is for optics. ... I hope it's not."
Burgess has often attended meetings of the Citizens' Advisory Commission on Community-Police Relations, which formed in response to public outcry over Walter Scott's death. Keon Rhodan, its chairman, said members quickly grew to respect Burgess.
"His ideas and input mean a lot to the community," Rhodan said. "He's definitely someone the community can look up to and be proud of."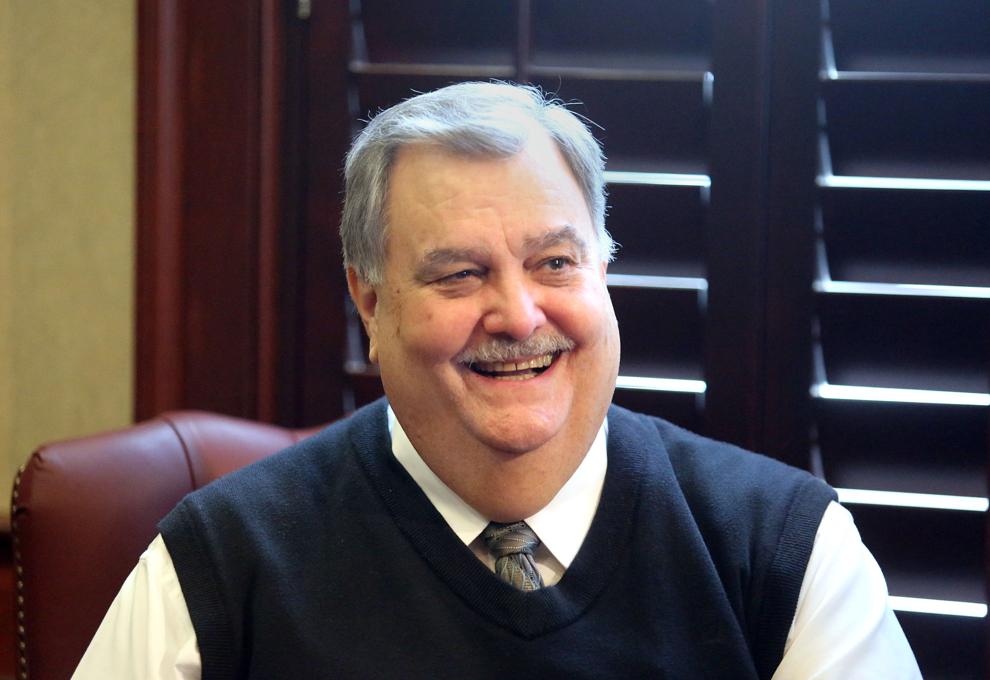 'Under his watch'
Driggers' tenure had been marred by circumstances that some observers said were out of his control.
In January 2013, he inherited a department whose community ties were strained over complaints about frequent traffic stops in high-crime, minority neighborhoods. His predecessor, Jon Zumalt, had credited the strategy with helping the city shake a distinction as one of the most violent in the nation.
As Zumalt retired, Summey tapped Driggers for a new style of leadership.
A former North Charleston patrolman and jail administrator who had taken a five-year law enforcement hiatus to be a chaplain, Driggers had a softer touch and a penchant for meeting detractors with hugs.
The department re-envisioned its mission, officials said. Traffic stops waned and then dropped drastically after Scott's killing in April 2015.
The shooting ignited calls for Driggers' resignation, but some advocates disagreed.
"It happened under his watch, but what happened started a long time before he got that job," Dot Scott, the NAACP official, said. "You can't lay it all on his lap."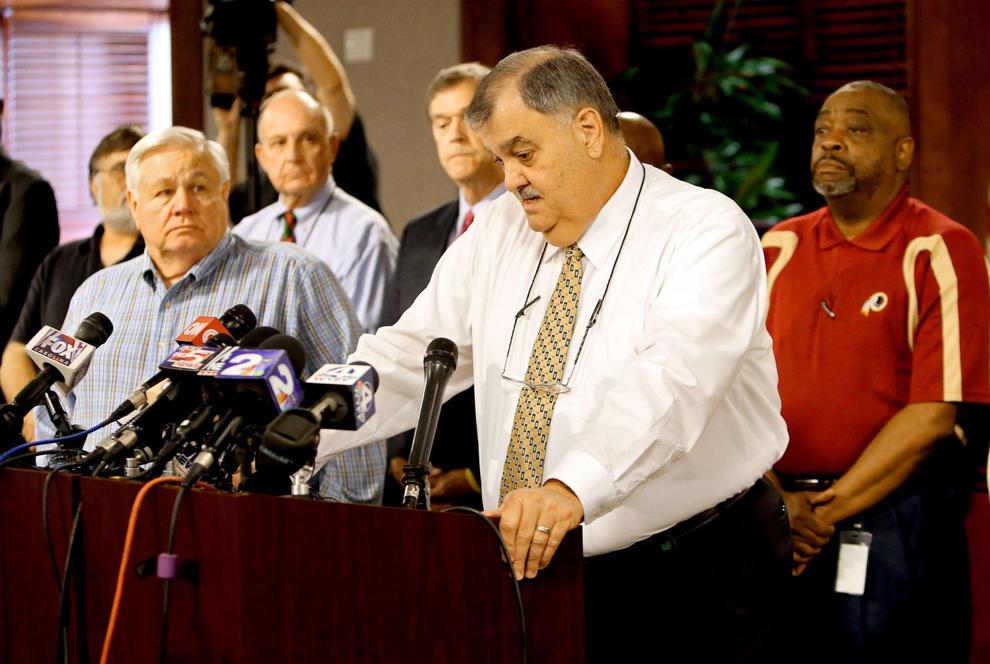 The city's homicide rate, meanwhile, worsened — hitting record highs of 32 killings in 2016 and 35 last year.
"It has been a difficult time," Driggers reflected briefly Tuesday, "but I will tell you, it has been rewarding as well."
Summey said recently the city should consider reverting to Zumalt's tactics but that it would take a buy-in from residents.
One of the mayor's closest confidants on City Council, Ron Brinson, suggested that the police find a middle ground.
Chief with 'an understanding'
Burgess might help toward that end.
Brinson said Burgess had filled in for Driggers in recent months as the chief took medical leave.
"I think everybody has been impressed with Reggie for a long, long time," the councilman said. "He's a good communicator and seems to have a real sensibility about him."
Over a half-century, Burgess has lived in Union Heights, Horizon Village and Liberty Hill — some of the North Charleston neighborhoods where gunfire is common.
After earning a football scholarship out of Bonds-Wilson/North Charleston High School, he played wide receiver at Maryland's Morgan State University and later earned degrees in criminal justice and sociology at Claflin University in Orangeburg. He joined the police force in 1989.
"My mother told me .... if you come back home, you have to make a difference here," he said Tuesday. "That's what I've been trying to do for 29 years."
Burgess became known as an athletic patrol officer who could easily run down suspects on foot without using a weapon, City Councilwoman Virginia Jamison said. He's also a frequent deejay, a church member and a married father, she noted.
"He brings so much to this table," she said. "We have people who are going to be watching this young man and everything he exudes."
As Driggers' assistant chief since 2013, he has overseen daily operations, human resources and budgetary matters for the department, which has more than 350 officers. He also led sports outreach programs.
A tall, slender man with a short afro, Burgess often speaks to community groups and churches about shedding his past as a young African-American man who made poor decisions.
About 47 percent of the city's population is black. Last year, 94 percent of its homicide victims were black.
"I talk about being accountable as a young male, especially a black male, to not only yourself but your community," he told The Post and Courier in 2016.
His own family has not escaped North Charleston's violence. His 31-year-old nephew, Angelo President, was fatally shot in May 2010. The crime remains unsolved.
"Because of my nephew," Burgess said last year, "I have an understanding of how it feels to be a victim. I know what the people are going through."